No recent updates in this category.
Why not...
General

veganism, vegan, vegetarian, animal rights, open rescues, ending animal suffering, animal welfare, grassroots activism

Movies

Heroes

Anybody working to end animal suffering. Every time you sit down to eat, you make a choice. Make the compassionate choice, please choose vegetarianism.
Mercy For Animals has 14221 friends.
About me: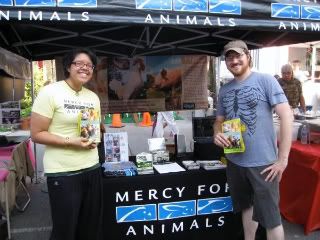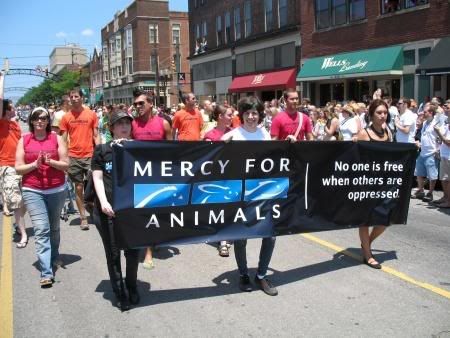 Mercy For Animals is a 501(c)(3) non-profit animal advocacy organization that believes non-human animals are irreplaceable individuals with morally significant interests and hence rights, including the right to live free of suffering. Founded in 1999, MFA is dedicated to establishing and defending the rights of all animals.

Given that over 99% of animal cruelty in the United States occurs in the production of meat, dairy, and eggs, MFA's main function is promoting a vegan diet. Through public education and advertisement campaigns, research and investigations, rescues, working with news media, and grassroots activism, Mercy For Animals works to end animal abuse wherever it is found and create a culture where all animals are treated with the respect and compassion they deserve.

View our egg farming documentary at the Fowl Play Movie Website.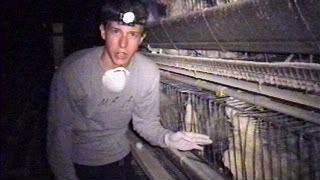 Visit MercyForAnimals.org to learn more.

Follow the blog at MFA Blog.

Visit ChooseVeg.com everything you need to know about adopting a healthy and humane vegetarian diet.

Visit VegIllinois.com for listings of vegetarian-friendly establishments in Illinois.

Visit VegOhio.com for listings of veg-friendly establishments in Ohio.

Visit VegNC.com for listings of veg-friendly establishments in North Carolina.

Visit FreeVegKit.com to order your FREE Vegetarian Starter Kit, packed full of helpful info, tips, and recipes.

Check out our YouTube page for videos at MFA YouTube.

Check out our Flickr page for more pictures and videos at MFA Flickr.

Add Mercy for Animals on Facebook!: Mercy for Animals - Facebook.

Add Mercy for Animals (Chicago Chapter) on Facebook!: Mercy for Animals - Chicago Facebook Page

Follow Mercy for Animals on Twitter!: Mercy for Animals - Twitter.

For more information about Mercy for Animals, activism advice, or access to leafleting literature, please contact info@mercyforanimals.org. Thank you!
..
..
Who I'd like to meet:
Compassionate people. You can make a difference. Go to
MercyForAnimals.org
to order your free Vegetarian Starter Kit. If you have any questions, do not hesitate to send a message!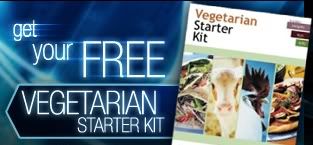 Status:

Single

Zodiac Sign:

Aries