Play

Play Next

Add to queue
Play

Play Next

Add to queue

113 plays

Play

Play Next

Add to queue

91 plays

Play

Play Next

Add to queue

98 plays

Play

Play Next

Add to queue

84 plays

Play

Play Next

Add to queue

79 plays
Genre: Metal

Location Athens, Un

Profile Views: 86842

Last Login: 2/10/2013

Member Since 6/18/2007

Website www.metalzone.gr

Record Label Unsigned

Type of Label Major

Bio

.. .. .. .. .. .. .. ..www.metalzone.gr.. has been online internet since ..May 2001... ..Metalzone.gr ..is the web portal of ..Metalzone radio show.. (non-internet ones). The show presents thoroughly the.. Heavy Metal.. music scene doing special feature shows, presentations of new releases, tributes to bands, contests, reviews, open discussions, etc. .. .. ..Metalzone ..has been broadcasted through ..Epikinonia Radio Station.., the municipal radio station of Iraklio Attica on ..94fm.. since ..1998... Through the years our work has established a base of listeners who think highly of Metalzone. In ..2006.. we have been voted by the readers of the ..Greek edition of Metal Hammer.. magazine the ..best metal radio show in Greece... In ..2007.. the newly elected mayor of Iraklio Attica, in charge of the municipal radio station, decided to stop the show because of legal technicalities concerning the relationship of the radio producer with the radio station. .. .... In mid June of 2009.., after the president of the ..Epikinonia Radio Station ..Municipal Radio of Iraklio Attica.. ..www.94fm.gr.... changed, Metalzone Radio Show got back on the airwaves and is ..now broadcasted twice a week..... Wednesdays @ 23.00 to 02.00 and Fridays 22.00 to 02.00. The shows are also broadcasted through Metalzone Internet Radio for those outside Attica. .... .. At the same time ..Metalzone Internet Radio.. which can be accessed if you press the ..LISTEN HARD 24/7 HEAVY METAL ..banner on the right side of the page also includes live broadcasts. ..Every Tuesday @ 19.00 and Thursdays @ 21.00. .... .. ..Metalzone..'s aim is promoting ..Metal.. music. The existence and evolution of the website and the radio show have helped many metal bands, to become known in Athens and Greece in general. Our contribution to the Greek Metal community is non-negotiable despite the problems that we face concerning distributors and promoters in Greece. To their surprise we are still here and more people are with us. .. .... Metalzone.gr is a nonprofit aiming website and has no profits whatsoever from any adds on the page. The posters of the live gigs which are being hosted on the website represent no commercial value but only an exchange of sponsoring. .. .. <br />CHIEF EDITOR/ CAPTAIN: Kostas "PureViL" Kyriakakis <br />CHIEF EDITOR/ P.R. MANAGER: Elena "Hellena" Mihailidou <br />EDITOR: Nicoleta "Heart Collector" Sarantou <br />EDITOR: Dimitris " Stormdrifter" Karadounias <br />EDITOR: Efkarpos <br />EDITOR: Konstantinos "Grin"Kyroussis <br />EDITOR: John "Remedy" Nakos <br />EDITOR: Doctor D <br />EDITOR: Kostas "Vempire" Merentitis <br />EDITOR: Chara "Decemberfae" Papazacharia <br />EDITOR: Lampros "Metalshock" Panetas <br />EDITOR: Vaios "Fallen Knight" Papaggelos <br />PHOTOGRAPHER/ EDITOR: Jimmy "PhOpethographer" Hatzimoisis <br />PHP DEVELOPER: Stavros Kokosioulis .. <br /> <br /> FOR DEMOS AND PROMOS <br /> Email: webmaster@metalzone.gr <br /> Address: P.O BOX 67624 <br /> P.C. 15103 <br /> Pefki Attica, Athens, Greece .. ..Important Note: Please Don't Send Registered Mail.. .. .<br />Listen Live Radio Shows... Monday 20:00 - 22:00 Rockin' All Over with Lambros "Stormbringer" Panetas 22:00 - 02:00 Metalzone Radio Show 94FM - Kostas "PurEviL" Kyriakakis Tuesday 19:00 - 21:00 "Reflections" with Nicoleta Sarantou 21:00 - 24:00 Inspector Metal - Dimitris "Stormdrifter & Magica Wednesday 19:00 - 22:00 Metalshock - Lambros "Stormbringer" Panetas 22:00 - 24:00 Metalzone Radio Show 94FM - Kostas "PurEviL" Kyriakakis Thursday 19:00 - 21:00 Into The Strip with Dimitris "Stormdrifter & Panos "Heartbreaker" Friday 22:00 - 02:00 Metalzone Radio Show 94FM - Kostas "Purevil" Kyriakakis Tune In On Metalzone Radio ONLINE By Going To ..www...metalzone.gr.. And Pressing The LISTEN HARD 24/7 HEAVY METAL Banner Or Press One Of The Links Below......Winamp........Windows Media Player........Real Player........Quick Time....................METALZONE SPONSORED LIVE DATES.. ........ ........ SODOM.. ........ PARCWAVE DRIVE - ATHENS.. ........ THE SILENT RAGE.. ........ PAUL GILBERT - ATHENS.. ......

Members

CHIEF EDITOR/ CAPTAIN: Kostas "PureViL" Kyriakakis CHIEF EDITOR/ P.R. MANAGER: Elena "Hellena" Mihailidou EDITOR: Nicoleta "Heart Collector" Sarantou EDITOR: Dimitris " Stormdrifter" Karadounias EDITOR: Efkarpos EDITOR: Konstantinos "Grin"Kyroussis EDITOR: John "Remedy" Nakos EDITOR: Doctor D EDITOR: Kostas "Vempire" Merentitis EDITOR: Chara "Decemberfae" Papazacharia EDITOR: Lampros "Metalshock" Panetas EDITOR: Vaios "Fallen Knight" Papaggelos PHOTOGRAPHER/ EDITOR: Jimmy "PhOpethographer" Hatzimoisis PHP DEVELOPER: Stavros Kokosioulis

Influences

........ .. .. .. .. .. .. .. ........

Sounds Like
posted an event

You're going

You want to go

uploaded a new photo

METALZONE HEAVY METAL PARTY!!!
22:18 | 472 plays | Nov 5 2009
Bio:
.. .. .. .. .. .. ..
www.metalzone.gr
has been online internet since
May 2001
.
Metalzone.gr
is the web portal of
Metalzone radio show
(non-internet ones). The show presents thoroughly the
Heavy Metal
music scene doing special feature shows, presentations of new releases, tributes to bands, contests, reviews, open discussions, etc.
Metalzone
has been broadcasted through
Epikinonia Radio Station
, the municipal radio station of Iraklio Attica on
94fm
since
1998
. Through the years our work has established a base of listeners who think highly of Metalzone. In
2006
we have been voted by the readers of the
Greek edition of Metal Hammer
magazine the
best metal radio show in Greece
. In
2007
the newly elected mayor of Iraklio Attica, in charge of the municipal radio station, decided to stop the show because of legal technicalities concerning the relationship of the radio producer with the radio station.

In mid June of 2009
, after the president of the
Epikinonia Radio Station
Municipal Radio of Iraklio Attica
www.94fm.gr
changed, Metalzone Radio Show got back on the airwaves and is
now broadcasted twice a week
.
Wednesdays @ 23.00 to 02.00 and Fridays 22.00 to 02.00. The shows are also broadcasted through Metalzone Internet Radio for those outside Attica.
At the same time
Metalzone Internet Radio
which can be accessed if you press the
LISTEN HARD 24/7 HEAVY METAL
banner on the right side of the page also includes live broadcasts.
Every Tuesday @ 19.00 and Thursdays @ 21.00.
Metalzone
's aim is promoting
Metal
music. The existence and evolution of the website and the radio show have helped many metal bands, to become known in Athens and Greece in general. Our contribution to the Greek Metal community is non-negotiable despite the problems that we face concerning distributors and promoters in Greece. To their surprise we are still here and more people are with us.

Metalzone.gr is a nonprofit aiming website and has no profits whatsoever from any adds on the page. The posters of the live gigs which are being hosted on the website represent no commercial value but only an exchange of sponsoring. 

CHIEF EDITOR/ CAPTAIN: Kostas "PureViL" Kyriakakis
CHIEF EDITOR/ P.R. MANAGER: Elena "Hellena" Mihailidou
EDITOR: Nicoleta "Heart Collector" Sarantou
EDITOR: Dimitris " Stormdrifter" Karadounias
EDITOR: Efkarpos
EDITOR: Konstantinos "Grin"Kyroussis
EDITOR: John "Remedy" Nakos
EDITOR: Doctor D
EDITOR: Kostas "Vempire" Merentitis
EDITOR: Chara "Decemberfae" Papazacharia
EDITOR: Lampros "Metalshock" Panetas
EDITOR: Vaios "Fallen Knight" Papaggelos
PHOTOGRAPHER/ EDITOR: Jimmy "PhOpethographer" Hatzimoisis
PHP DEVELOPER: Stavros Kokosioulis ..

FOR DEMOS AND PROMOS
Email: webmaster@metalzone.gr
Address: P.O BOX 67624
P.C. 15103
Pefki Attica, Athens, Greece


Listen Live Radio Shows...

Monday
20:00 - 22:00 Rockin' All Over with Lambros "Stormbringer" Panetas
22:00 - 02:00 Metalzone Radio Show 94FM - Kostas "PurEviL" Kyriakakis
Tuesday
19:00 - 21:00 "Reflections" with Nicoleta Sarantou
21:00 - 24:00 Inspector Metal - Dimitris "Stormdrifter & Magica
Wednesday
19:00 - 22:00 Metalshock - Lambros "Stormbringer" Panetas
22:00 - 24:00 Metalzone Radio Show 94FM - Kostas "PurEviL" Kyriakakis
Thursday
19:00 - 21:00 Into The Strip with Dimitris "Stormdrifter & Panos "Heartbreaker"
Friday
22:00 - 02:00 Metalzone Radio Show 94FM - Kostas "Purevil" Kyriakakis

Winamp

Windows Media Player

Real Player

Quick Time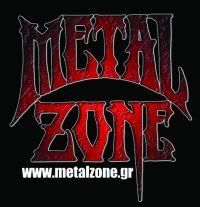 ..
Member Since:
June 18, 2007
metalzone.gr has 23031 friends.