Michael Laimo hasn't earned any badges yet... have you?
General

Horror, movies and books, as well as progressive rock and ambient-techno music. ..

Music

Marillion

,

Fish

,

Dream Theater

,

The Flower Kings

,

Spock's Beard

,

Neal Morse

,

Transatlantic

,

Porcupine Tree

,

Roine Stolt

,

Kaipa

,

Life Of Agony

,

Queen

,

Uriah Heep

,

Asia

,

Nektar

,

Foghat

,

IQ

,

Pendragon

,

OSI

,

Yes

,

H-Band

,

Pain Of Salvation

,

System 7

,

King's X

,

Threshold

,

Ayreon

,

Magellan

,

Pallas

,

Enchant

,

Timeshard

,

Banco de Gaia

,

Moby

,

Ozric Tentacles

,

Eat Static

,

Steve Hillage

,

The Orb

,

Judas Priest

,

Kiss

,

Godsmack

,

Tool

,

Steve Vai

,

Joe Satriani

,

etc. ..

Movies

Television

Books

Anything by Arthur C Clarke, Tad Williams, Stephen King, Clive Barker, Dean Koontz, Robert McCammon, Greg Iles, Preston and Childs, and all my friends too (you know who you are). I also urge you to check out the works of Konstantinos (in my top friends). The rituals in DEAD SOULS are real, and can be found in his book SUMMONING SPIRITS. ..

Heroes

Those who inspire me... ..............
Michael Laimo - Horror Author has 15061 friends.
About me:
....
"Dead Souls is creepy, atmospheric, and explosive -- keep a light on and a gun loaded when you crack this baby. Another outstanding thriller from Michael Laimo."

Douglas Preston, author of The Monster of Florence.

Hi--my name is Michael Laimo, and I am a horror fiction author. I have written and published five novels, plus over 100 shorts stories, all horror. My first novel ATMOSPHERE was nominated for the Bram Stoker Award in the category of first novel, and my second novel, DEEP IN THE DARKNESS was nominated in the novel category. My third horror novel, THE DEMONOLOGIST, was published in May, 2005. MY NEW NOVEL, DEAD SOULS, IS IN STORES NOW!

MY NEW NOVEL FIRES RISING, IS NOW AVAILABLE!

I'm also the author of the dark S/F-Suspense novel, SLEEPWALKER, which came out in Limited Edition hardcover from Delirium Books, publisher of my two short story collections, DEMONS, FREAKS, AND OTHER ABNORMALITIES, and DREGS OF SOCIETY.

More recently, my short fiction has found its way into the pages of IN DELIRIUM, A WALK ON THE DARKSIDE, LOST ON THE DARKSIDE, HOT BLOOD XII: STRANGE BEDFELLOWS, SURREAL MAGAZINE, INHUMAN MAGAZINE, THE BEST OF EPITAPHS, plus many more anthologies and magazines. Some of my work has been optioned for film, including my short story ANXIETY, and my novel DEEP IN THE DARKNESS, both of which are in development, and will be filmed by Burning Grounds Motion Entertainment.

I can be contacted through my website at www.laimo.com, or at Michael@Laimo.com

New Novel FIRES RISING available now!
Who I'd like to meet: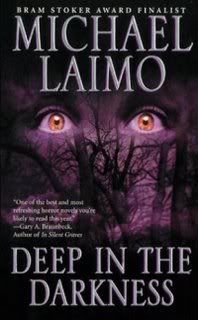 NEW COLLECTION DARK RIDE FROM BORDERLANDS PRESS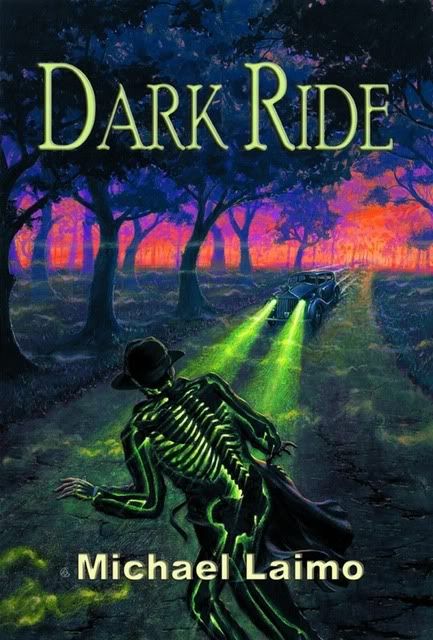 [IMG]http://i109.photobucket.com/albums/n71/mlaimo/l_d50ac28e3f9b1d7bb3568517232b7c9c.jpg[/IMG]
ANXIETY TRAILER
Anxiety Trailer

Add to My Profile | More Videos
Dead Souls Trailer courtesy of www.maguspressbooks.com
Dead Souls

Add to My Profile | More Videos
PENNY BLOOD FEATURE SPRING 2008
....
Status:

Married

Here for:

Networking, Friends

Hometown:

Melville, NY

Orientation:

Straight

Body type:

Athletic

Ethnicity:

White / Caucasian

Religion:

Agnostic

Zodiac Sign:

Aquarius

Children:

Proud parent

Smoke / Drink:

No / No

Education:

College graduate

Occupation:

Novelist
Suny College At Geneseo

Geneseo,New York

Graduated:

1988

Student status:

Alumni

Degree:

Bachelor's Degree

Major:

Communications

Minor:

Geography

Greek:

Phi Sigma Epsilon

1984 to 1988

Walt Whitman Hs

Huntington Station,New York

Graduated:

1984

Student status:

Alumni

Degree:

High School Diploma

1981 to 1984
Publishing
Writer
Novelist

Horror

Film
Composition
Screenwriting