Play

Play Next

Add to queue
Play

Play Next

Add to queue

5,200 plays

Play

Play Next

Add to queue

3,819 plays
Genre: Garage / Progressive / Rock

Location FO

Profile Views: 24764

Last Login: 1/25/2011

Member Since 3/22/2008

Record Label Unsigned

Bio

Moby The Pink Pilot is an exciting quartet from the Faroe Islands. The music these four guys create together draws upon the inspiration of bands such as Pink Floyd, Radiohead and Muse, but is best categorized as rock/ progressive /garage. Moby The Pink Pilot know how to rock and always deliver great melodies, but have strong lyrics too. There is always a heartfelt story, message or a brutal honesty that is certain to capture your attention. .. ............Myspace Layouts.. - ..Myspace Editor.. - ..Image Hosting....

Members

........ Fróði Hansen: Vocals and Drums.. ........ Bartal Augustinussen: Guitars.. .. Petur Háberg: Bass .. .. Mattias Kapnas: Keys .. .. .. (Niels Jákup í Jógvansstovu plays bass on "Save us" and "Old bad eyes") .. Recorded at "Flowershop studio" by Christian Dirach.. .. Mixed by Óli Poulsen at Fix'n'Mix studios.. .. .. .. .. .. "Save Us From Ourselves".. .. Grievous speaking.. Eyes are leaking.. Waverer savior.. Sad belated truth.. .. Croaking of ravens.. Crowd forsaken.. Hawkish havoc.. Catastrophic news.. .. No man can stare at the sun or at death with an unshielded eye.. .. Leave your mind behind and become a manufactured robot in the war zone.. Walk your brainwashed zombi walk and fire at every motherfucking object or soul that shakes.. Casualties shouldn't be too big of a concern-It's just a necessary loss in order to secure peace.. Because we're like the good hearted Samaritan- we help those in need-but remove any threat that lurks in order to secure peace- or is it just to prove who's king?.. .. Save us from ourselves..... .. Hangs in ruin.. Our doings.. Misplaced bombing.. Falter an excuse.. .. Raise your flag.. And sing your anthem.. Keep on killing.. In the name of god.. .. Music: (Bartal Augustinsen & Fróði Hansen).. Words: (Fróði Hansen).. .. .. .. .. .. .. "Old Bad Eyes".. .. it's like when the jesus-man said not to crash thy neighbors' party.. i bet he said that looking into eyes just like these.. they're like..... ...so old.. .. -bad old eyes- .. looking like having just passed from legend into myth.. and could tell you so much new if you could but look into them .. .. that's how i remember you,.. not really from a single act or even anything concrete like that.. but rather, just being caught up in those headlights.. and where perhaps others would have had their whole lives flash before their eyes i simply froze.. …i think they had to pull me away afterwards.. .. i mean.. i can only explain it like this.. i want your holy damn eyes.. why else would I not be bothered by this supposed stranger coming into my room early morning and waking me up with semi-drunken revelry.. why else are the memories so slow in coming.. rushing this is like rushing crucifixion.. you know, .. with hammer and nails and stuff.. .. Music (Fróði Hansen).. Words(Olafur Þórarinsson)..

Influences

Sounds Like
No recent updates in this category.
Why not...
Bio:
Moby The Pink Pilot is an exciting quartet from the Faroe Islands. The music these four guys create together draws upon the inspiration of bands such as Pink Floyd, Radiohead and Muse, but is best categorized as rock/ progressive /garage. Moby The Pink Pilot know how to rock and always deliver great melodies, but have strong lyrics too. There is always a heartfelt story, message or a brutal honesty that is certain to capture your attention. ..
Member Since:
March 22, 2008
Members: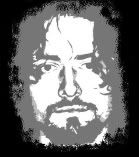 Fróði Hansen: Vocals and Drums
Bartal Augustinussen: Guitars
Petur Háberg: Bass
Mattias Kapnas: Keys
(Niels Jákup í Jógvansstovu plays bass on "Save us" and "Old bad eyes")
Recorded at "Flowershop studio" by Christian Dirach
Mixed by Óli Poulsen at Fix'n'Mix studios
"Save Us From Ourselves"
Grievous speaking
Eyes are leaking
Waverer savior
Sad belated truth
Croaking of ravens
Crowd forsaken
Hawkish havoc
Catastrophic news
No man can stare at the sun or at death with an unshielded eye
Leave your mind behind and become a manufactured robot in the war zone
Walk your brainwashed zombi walk and fire at every motherfucking object or soul that shakes
Casualties shouldn't be too big of a concern-It's just a necessary loss in order to secure peace
Because we're like the good hearted Samaritan- we help those in need-but remove any threat that lurks in order to secure peace- or is it just to prove who's king?
Save us from ourselves...
Hangs in ruin
Our doings
Misplaced bombing
Falter an excuse
Raise your flag
And sing your anthem
Keep on killing
In the name of god
Music: (Bartal Augustinsen & Fróði Hansen)
Words: (Fróði Hansen)
"Old Bad Eyes"
it's like when the jesus-man said not to crash thy neighbors' party
i bet he said that looking into eyes just like these
they're like...
...so old
-bad old eyes-
looking like having just passed from legend into myth
and could tell you so much new if you could but look into them
that's how i remember you,
not really from a single act or even anything concrete like that
but rather, just being caught up in those headlights
and where perhaps others would have had their whole lives flash before their eyes i simply froze
…i think they had to pull me away afterwards
i mean
i can only explain it like this
i want your holy damn eyes
why else would I not be bothered by this supposed stranger coming into my room early morning and waking me up with semi-drunken revelry
why else are the memories so slow in coming
rushing this is like rushing crucifixion
you know,
with hammer and nails and stuff
Music (Fróði Hansen)
Words(Olafur Þórarinsson)
Record Label:
Unsigned