..
Play

Play Next

Add to queue
Play

Play Next

Add to queue

941 plays

Play

Play Next

Add to queue

442 plays

Play

Play Next

Add to queue

1,087 plays

Play

Play Next

Add to queue

1,289 plays

Play

Play Next

Add to queue

1,002 plays

.. Concieved during a time of stagnance in the music industry of Indonesia. Presenting a something new to the ears of Indonesian listeners. Beyond music, fashion, scooter, lifestyle and modern ideologies, wrapped in the sound of soul, 60's RnB and garage, and the spirit of revival era. INNOCENTI, a name we chose as a representation to our mod lifestyle, taken from the Italian motor company owner and creator of the Lambretta scooter, Ferdinando Innocenti. When The Jam, The Who, motown sound and scooter became their common purpose, on September 2004, Rifanny Rahmadi (Fanny) on vocals, Adhitya Murti (Adit) on rhytmic guitar, Trisno Agung (Agung) on bass and Imam Agnianto (Imam) on drums came together and formed a foundation of INNOCENTI at its birth as a pioneer mods band in Indonesia. After four years came the first album, The Journey of Mr. Who?, a ten-song composition of social phenomena, family, friendship, working class and the modern way of thinking that marks the turnover of a scene into something smarter. Our first single was then released, the anthemic We Are The Mods, brought with a spirit of '70s revival and a touch of soul and garage, followed by our second single, The Sky So Bright, a sweet tune meant to be enjoyed under a sunset with a loved one. The soulful The Journey of Mr. Who? became our third single, a story of the dark side of someone. After the first album, through times of hardship and tough lessons, our formation went through a change; in early 2009 our bassist, Agung, left, followed by vocalist Fanny towards the end of the year. The change put a temporary halt to our journey, but nevertheless we moved on. Dizan Rilitanto (Dizan) on vocals and M. Brama Dwi Saputra (Brama) on bass replaced our two former members and brought our music to a more colorful level, while the addition of two new members, Daniel Sukoco (Daniel) on baritone saxophone and Timmy Turner (Timmy) on trombones, set our music into something festive, grande and versatile. By mid-2010, we are working on some new materials for our second album, planned for release early 2011. With a new concept, we are working to make the production of this album a live event. In August 2010, Life is Beautiful, a song of balance in life, was featured in a compilation called Life is Beautiful under Maximum Soul recording label. Thus with this new spirit, formation and material we mark the beginning of our true revival.


Dizan Rilitanto - Lead Vocal Trisno Agung - Guitars, Vocal Adhitya Murthi - Guitars M. Brama - Bass, Vocal Daniel Sukoco - Baritone Sax, Vocal Timmy Turner - Trombone, Vocal Imam Agnianto - Drums



INNOCENTI - Life is beautiful (taken from 2nd album "HUMANIORA") Editing by Nur Adi

INNOCENTI - The journey of Mr. who? (taken from the 1st album) by Dice Prod.

INNOCENTI - We are the mods (Video sample) by Trisno Agung

HUMANIORA REVIEW ALBUM
"I have just been listening to 4 melodic powerpop song from Innocenti a band based in Jakarta – Indonesia! This is great stuff, you can easily hear the historical influences, and you can really fell the love that this band has to good music and great style! Life is indeed beautiful. So let's globalize The Innocenti!"

(Lukas Sherfey - The Movement)
"Band rock yang terinspirasi gaya hidup mod ini kembali dengan rilisan kedua mereka. Setelah The Journey Of Mr. Who?, debut album mereka. Meski hanya mini album, namun ini adalah awalan yang bagus untuk mengenalkan mereka kembali kepada penikmat musik secara luas, di luar komunitas independen juga mod dan skuter mereka. Lewat single "HUmaniora", Innocenti mencoba memposisikan dirinya sebagai kaum kelas pekerja (baca:buruh) di tengah kerasnya hidup di kota besar. "Buruh hari ini/ Zombie yang terintervensi/ realita belantara kota/ memasung para kelas pekerja/ Terusik jeritan malam,..." Salah satu petikan liriknya, sangat tegas menyiratkan apa yang ingin mereka katakan. Hal ini kemudian dicirikan secara nyata dengan keterlibatan mereka dalam acara hari buruh (baca:mayday) dimana album ini dibuat sebagai salah satu bentuk perayaan. Dibungkus dengan musik yang terinspirasi jarak yang luas, dari The Jam (simak bass dan hook drum nya), tak terkecuali Paul Weller sampai generasi britpop yang juga terinspirasi gaya hidup mod. Bagi anda yang sudah mengikuti perjalanan band ini, mini album ini adalah pengantar yang baik bagi album penuh nantinya. Well done!" (Wahyu Acum- Trax Magazine)
MANAGEMENT : HUMANIORA INDONESIA MNGMNT Email : the_innocenti@yahoo.co.id Twitter : @innocentiband BOOKING : SATRIA RAMADHAN @_S_R_M PHONE : +62818 4966 54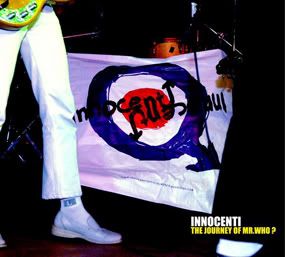 The Journey of Mr. Who ? (Full Lenght)
Inno'soul Records. 2008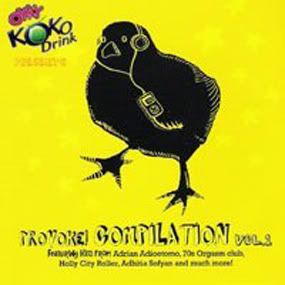 Provoke! Compilation.
Simple Media Records. 2009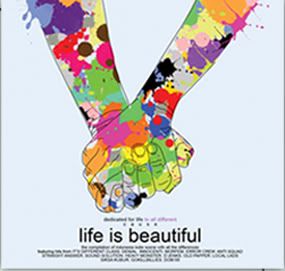 Life is Beautiful Compilation.
Maximum Soul Records. 2010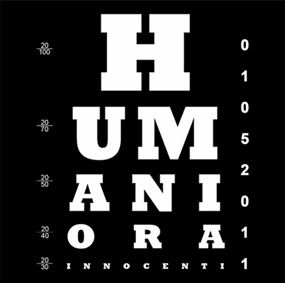 ..
HUMANIORA E.P.
Maximum Soul Records. 2011

>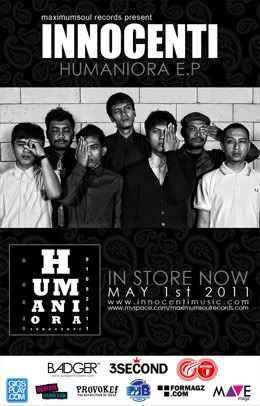 ..
INNO 002. HUMANIORA BLACK T-SHIRT. Rp 75.000. SIZE S-XL INNO 003. MAXIMUMSOUL T-SHIRT. Rp 80.000. SIZE S-XL
INNO 004. HUMANIORA (FACE) BLACK T-SHIRT. Rp 85.000. SIZE S-XL