Melissa Mojo Hunter hasn't earned any badges yet... have you?
General

Want to know MOJO's Beauty Secrets? Click here for the book, HEAL YOUR FACE only $24.99 by Markus Rothkranz and learn all of the best kept Hollywood beauty secrets!

Click here to view more details

HELP ME MANIFEST MY DREAMS TO REALITY! DONATE A DOLLAR TODAY! MY DREAM IS TO START A YOUTH ACHIEVING DREAMS ASSOCIATION TO HELP CHILDREN AROUND THE WORLD REALIZE THEIR POWER WITHIN AND IMAGINE, PRIORITIZE AND TRACK THEIR GOALS & GET TO MEET CELEBRITIES WHILE LEARNING ABOUT IT! ANY HELP IS TRULY APPRECIATED! DONATE A DOLLAR TODAY!

KEEPIN' MY MOJO WORKING! I model, act, spokes model, host, do commercials, voice-overs, write books, songs, movies and I am creating a kids company Y.A.D.A. Youth Achieving Dreams Association. And of course when I'm not workin' I'm busy playing I love going out dancing, going to the beach, rollerblading, traveling, learning new things, watching music videos, walking the red carpet, going to award shows & movie premieres, making others understand how truly special they are...oh...and getting addicted to this myspace site...lol. ;) In my spare time I love to ponder thoughts about how we can survive on something we do not see (air), why we release water (crying tears) from the emotions of such extremes...whether happiness, sadness, anger, fear, or love...it is a form of energy being released...how can it be from such different extremes? FAMILY: I have nine nieces and nephews so I love spending as much time as I can with them and the rest of my family. We are very close. I am the only one of my 3 other siblings that is not married with children. They are all back in Indiana so I visit my hometown quite often ;) TRAVELING! I've been to Bahamas twice, Cabo twice, Vegas over ten times, Miami, Indiana and this was just LAST year! I've also traveled to Paris, Rome, Jamaica and more! I still want to visit Australia, Thailand and more!

Music

|

View

|

Add Favorite

I am the manager of my brother's band FACEDOWN! He has been playing drums since he was only 10 years old. Please click on their photo in my "friends" section and check them out. If you or someone you know can help make their dreams of going on tour or signing with a record label...a reality...then please contact ME a.s.a.p.! Help me...help them make their DREAMS come true!

Movies

My absolute all time favorite movie, the one I can recite everyline is The Goonies! Favorite girly movie: Waiting to Exhale. Favorite funny movie: Liar, Liar. Favorite date movie: Meet Joe Black. Favorite action movie: Last Samurai. Favorite kids movie: Shrek...not the gumdrop buttons! Favorite music video: Billy Currington's Must be doin' something right! OMG! He drives me wild! lol.

Television

FOX! AND FOX REALITY CHANNEL! Since they are re-airing the show I was on: JOE MILLIONAIRE. CHECK OUT THE VIDEO CLIP BELOW...There are more video clips from JOE MILLIONAIRE and other commercials and work I have done on my website:

WWW.MOJOMODEL.COM

Check it out!!! Ocassionaly I would watch Everybody Loves Raymond...that is the only show that always makes me laugh out loud!!

Books

Writing my own but others I have recently read or am reading include the Zohar, Sylvia Brown's Secrets and Mysteries of the World, the Four Agreements, Increasing your Sub-consious mind, Increasing your psychic ability, Dynamic Intuition and Contacting your Spirit Guide oh and Essential Spanish! But who needs BOOKS when you have GREAT FRIENDS???

Heroes

Your results:

You are

Wonder Woman

| | | |
| --- | --- | --- |
| Wonder Woman | --- | 95% |
| Green Lantern | --- | 90% |
| The Flash | --- | 85% |
| Superman | --- | 70% |
| Spider-Man | --- | 70% |
| Iron Man | --- | 70% |
| Supergirl | --- | 65% |
| Robin | --- | 65% |
| Batman | --- | 45% |
| Hulk | --- | 35% |
| Catwoman | --- | 25% |

You are a beautiful princess
with great strength of character.


Click here to take the Superhero Personality Test

MY REAL LIFE HEROES ARE: My grandma for surviving breast cancer and staying with my grandpa for over 70 years!! She has passed away now...but she is still my hero! All of the soldiers that have fought for our freedom. A lady named Isabel that taught me at the Girls Club to believe in myself and my dreams. My mother for giving me life and never giving up on raising me right...that is why I am damn determined to make her proud! Oh...and my COLTS & PACERS! NO MATTER WHAT!!! Hey...who said WHITE MEN CAN'T JUMP??? LOL.
About me:
Click here to view more details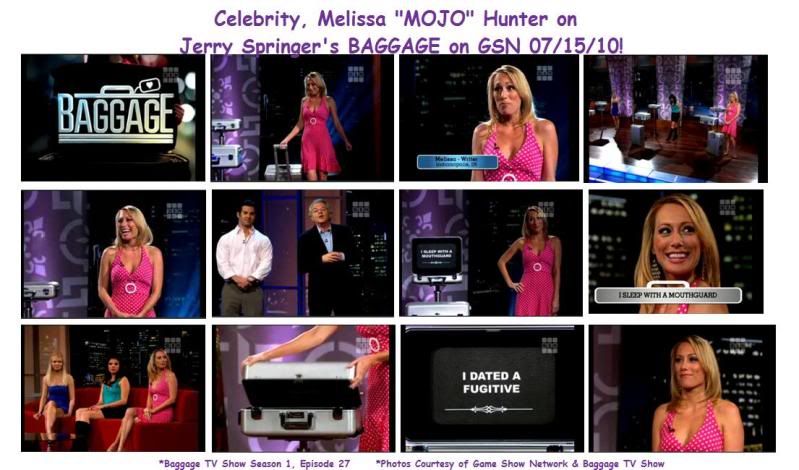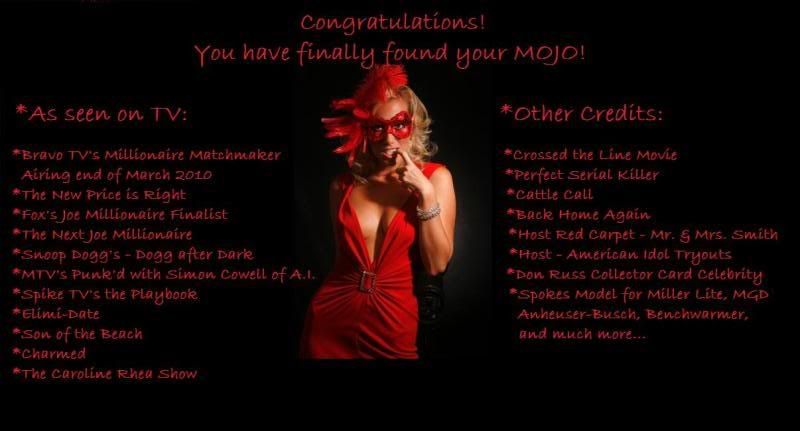 ..
EHHRC
Who I'd like to meet:
I truly believe that... WE ARE ALL ONE! One energy divided to see the true beauty in each individual. I believe that we are living in the world of the relative. We would not know what is beautiful unless we seen something that is not so much...we would not know what is tall, unless we seen short, fat unless we seen skinny...when you can look around a crowded room and truly see BEAUTY in everyone around you...then...you are truly understanding the meaning of life. Now days...people are overly judgemental, very insecure and not happy with themselves because they haven't taken the time to find out who they truly are! We live in the never ending moment of NOW...so it's never too late to make a change for the better! WE ARE ALL ONE! As long as you are truly happy with who you are...that is all that matters! Who am I? The energy within me can be described as a VIRTUOUS CREATOR/PRODUCER which means...I stick to my morals & beliefs (which is very rare in this city of Angels), I get things done and create them with an unsurpassed mental & physical effort! I see myself as beautiful both on the inside and out and I hope that others see me the same way. I am very determined and motivated. I know what needs to be done and I do it! (That is the only difference between those who succeed and those who don't...YOU JUST HAVE TO DO WHAT YOU KNOW NEEDS TO BE DONE!) Thoughts are things...so why not begin by thinking that you truly CAN have the love & fulfillment of life that you so desire? Once you know what you want in life, like a magnet...you attract the resources necessary to manifest the world you desire! Who do I want to be? I can honestly say a lot of my choices in life are still determined on whether or not I will make my mother and family proud of me and whether or not it is on the pathway to realizing my dreams. I can't list the number of money making opportunities that I have turned down because it was "going down the wrong path". Too many people sell out!! They sell their souls. NO AMOUNT OF MONEY IN THE WORLD IS WORTH THAT! We forget that money is just a piece of paper. A piece of paper that you can NOT take with you when you die...so why not LIVE for what your soul truly desires and not for a piece of paper? Dying knowing you lived a fulfilled, loving and happy life is PRICELESS! If money was NOT an issue...what would you truly want to be doing in your life right now? I have a 101 goal list (which is always being updated) but RIGHT NOW in my life I want to be a person that truly helps children and others achieve their dreams. I want to own a company (which I have already created: Y.A.D.A. Youth Achieving Dreams Association) that teaches others that they do have the power within to accomplish anything imaginable! I want this company to focus on being accessible to children in low income neighborhoods. I want to be a reality star that actually "makes it in the industry"! I was on a FOX mega-hit reality t.v. show, JOE MILLIONAIRE and made final four of the twenty girls. Evan Marriott (JOE MILLIONAIRE) let me go because he thought I was there for the money when I was truly there to find love. I have held on to the exposure and opportunity and I am trying to cross-over into acting. I know I don't have the acting educational background many others have...but I was given the opportunity and I am doing my damndest to learn the industry and become a great actress. Who knows maybe one day I will even get a star on the hollywood walk of fame! I also want to be a country music host. Interviewing celebrities on the red carpet, etc. I am also the assistant to a producer right now on a new feature film: Manhunt in the Caribbean. I want to do everything I can to help make this movie a BLOCKBUSTER! (IMDB it for more info!) I eventually want to be a wife and mother as well...but I have plenty of time for that to happen...since it is taking me so long to find my Mr. Right! lol. But I do know what I am looking for...therefore I am absolutely positive he and all of my dreams will find me! YOU HAVE FINALLY FOUND YOUR MOJO! May you be as certain that you will succeed, as you are certain the sun will rise each morning! Love & Light...MOJO
Status:

Single

Here for:

Networking, Dating, Serious Relationships, Friends

Hometown:

Indianapolis

Orientation:

Straight

Body type:

5' 10" / Slim / Slender

Ethnicity:

Native American

Religion:

Other

Zodiac Sign:

Pisces

Children:

Someday

Education:

College graduate

Occupation:

HOST/MODEL/ACTRESS
Indiana University-Purdue University-Indianapolis

Indianapolis,Indiana

Graduated:

2000

Degree:

Bachelor's Degree

Major:

Human Resources Mgmt., Business Mgmt., International Concentration

Minor:

Triple Business Major

1995 to 1999

Broad Ripple High School

Indianapolis,Indiana

Graduated:

1995

Student status:

Alumni

Degree:

High School Diploma

Clubs:

Cheerleading, National Honors Society (yeah...looks & brains! a dangerous beauty!)

1992 to 1995
FOX

Los Angeles, CA US

Reality TV Star

FOX REALITY

Los Angeles, CA US

Correspondant/Host