moldy marvin hasn't earned any badges yet... have you?
General

I'm into: Art,Photography,Music of all types from Rock-a-Billy to Raw Core, Check out Turn of The Screw my kids band they kick butt!, I'm addicted to Hot Rods, Kustoms and Well... Just Good Friends to share it all with!


Moldy Shows for 2010!

Check it out Go To:

www.MoldyShows.com

"Moldy Marvin's Koncourse Da'Bich'n"

Apollo Community Regional Park


4555 West Avenue G


Lancaster, CA 93534

Saturday August 14, 2010


For More Info Go to: www.MoldyShows.com

Concepts to Success MNM Kustoms

Music

Big Thanx goes to Octane Radio for their support Click here to hear our Podcast which features some of the bands that will be at the show!

Music and Art is what keeps me alive..

that, My Dog Tulsa


Kitties Satan




And Princess





and my cars...


Ophelia my driver..


My Jalopy El-Lay Mae


Kent Bash did this of me and El-Lay back a few years ago


check his stuff out at

www.kentbash.com

This is Friday Before Mad Jack Jackson and I put her together, 56 Cad Hearse...



Friday a year later done and then was sold.. arggg


My Current Project a fiddy five Desoto...

Take a Look at the 55 Desoto Project!

Done!

Mutilators / Defenders meeting At El Mirage with Road Savage my 54. In Memory of Marty!

And then there's the Early Riders Club Car The Rusty Nail.. Me in the Box at Bako!


Save L.A.C.R.!

The gravel under the track is worth more than the countless lives it has saved over the years!

Movies

Television

Books

......

Check out this book by Phil Padwe

It's a story of little James overcoming his fear of his tattooed neighbor, and discovering that is own MOTHER has a tattoo as well!

Phil is the second on my Friends list, go to his profile to find out how you can purchase this Great book for your kids!

Heroes

Ed "Big Daddy" Roth.... .. .. .. ..
Play

Play Next

Add to queue

Play

Play Next

Add to queue

Play

Play Next

Add to queue

Play

Play Next

Add to queue

Play

Play Next

Add to queue
About me:
I'm young at heart I'm into just about any kind of music, love art, like playin my gitfiddle, howlin' at the moon, kickin' it by the pool and most of all Fast Cars.


Here's a link to my website if'in ya want to look at some of my art and junk.....

moldy-marvin.com

Check out Minister_M the other side of me!

..
..
Who I'd like to meet:
Just about anyone as long as they are nice to be around.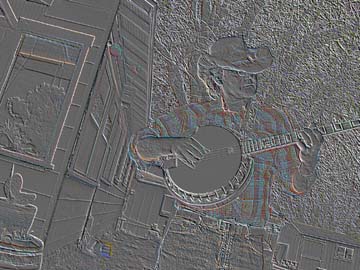 Oh yeah and if'in ya want... check out my ebay auctions.. moldy's auctions
Status:

Single

Here for:

Networking, Friends

Orientation:

Straight

Body type:

6' 0" / Average

Ethnicity:

White / Caucasian

Religion:

Other

Zodiac Sign:

Aquarius

Children:

Proud parent

Education:

Some college

Occupation:

Artist,FX designer,Musician,Builder,Grease Monkey
Automated Entertainment / Kulture Shoq Studios

22 years