Genre:

Female / Asian / Stand-Up

TV Shows

ABC's Jimmy Kimmel Live, NBC's Last Call with Carson Daly, Premium Blend, Crank Yankers, The Minor Accomplishments of Jackie Woodman (IFC), The World Stands Up (BBC America), Samantha Who (ABC), Comics Unleashed with Byron Allen, Funny Money

Films

"Sleeping Dogs Lie," DVD extras of "Comedians of Comedy," "Comedians of Comedy: Live at the Troubador," "Sheep Man," "World's Greatest Dad," and I say "last call" in The Goods. So that's nice.

Albums

one of these days.

Website

MORGANMURPHY.NET or morgan_murphy on Twitter

Bio

Morgan enjoys...




Members

Danzig, Chet Baker, The Second Mrs. de Winter

Influences

I like a lot of people. The first comedians I saw live were Jay Leno and Carrot Top (true story). I'm inspired by a lot of folks, I think Louis CK is the best comic working right now. He makes me laugh and also hate myself a little for not being better than I am. Laura Kightlinger, Zach Galifianakis, Dave Attell, Stewart Lee, Andy Kindler, Doug Stanhope, Brody Stevens, Patton, Maria, ummmm...Kirkman and Todd Barry and John Mulaney and Daniel Kitson and so many others. As far as influences go, I have no idea. Being inspired is not the same as being influenced. Fart.
morgan murphy has

7417

friends.
About me:
tumblr feed:
http://anokaything.tumblr.com/
I was once small.
I was once drunk enough to put panties on my head whilst embracing mike birbiglia and nick kroll.
..
I was once a performer in a tent.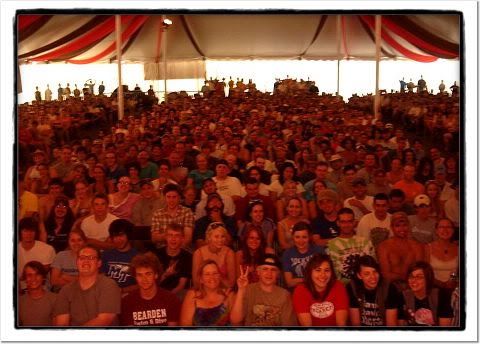 ..
I was once an amazing dancer (I'm on the left).
.. ..
..
..
my website
has streaming quicktime videos...
i have no idea what that means.
Who I'd like to meet:
the baby i gave up for adoption when i was six.
Status:

Single

Here for:

Friends

Hometown:

Portland, LA, Connecticut

Orientation:

Straight

Body type:

5' 11" / Average

Ethnicity:

White / Caucasian

Religion:

Jewish

Zodiac Sign:

Scorpio

Education:

College graduate

Occupation:

less to love
General

documentaries. boxing. naps. whiskey. humus.

Music

Rufus Wainwright

,

Nick Drake

,

Jeff Buckley

,

Joseph Arthur

,

Ray LaMontagne

,

Sam Prekop

,

Elliot Smith

,

Nas

,

Mos Def

,

Wu Tang (a number of them)

,

Madeleine Peyroux

,

Warren Zevon

,

Billie Holiday

,

Bonnie Raitt

,

Stan Getz & Joao Gilberto

,

Radar Brothers

,

Aimee Mann

,

Michael Penn

,

Paul Bryan

,

Bob Dylan

,

Sufjan Stevens

,

Randy Newman

,

Patty Griffin

,

Missy Elliot

,

Rakim

,

Nina Simone

,

Leonard Cohen

,

Mountain Goats

,

The White Stripes

,

Imogen Heap...
(and in addition

,

I like some other things) (ps. i know nothing about music)


Movies

Tarnation

,

Grey Gardens

,

Spellbound

,

Hoop Dreams

,

Stevie

,

Salesman

,

Roger & Me

,

Who are the Debolts

,

Sherman's March

,

Word Wars

,

Overnight

,

My Best Fiend

,

any Erol Morris

,

whatever Takashi Mike does...Rosemary's Baby

,

Annie Hall

,

Rebecca

,

The Last Waltz

,

movie's with "Eve" (not the rapper) like All About ( )...and The Lady ( )....

,

Zebrahead

,

Deep Cover

,

and anything else I rented as a child that made me feel older. Sweet Smell of Success

,

Usual Suspects

,

Waiting for Guffman

,

Old Boy

,

Double Indemnity

,

Celebration

,

Secrets & Lies

,

Heavenly Creatures

,

Young Frankenstein

,

This is Spinal Tap

,

Notorious

,

Carnal Knowledge

,

The Woman in Red

,

Terms of Endearment

,

Adam's Rib

,

and some shitty movies.

Television


House

,

Larry Sanders

,

Arrested Development

,

The First 48

,

Cold Case Files......shows about the obese

,

and midgets

,

and surgeries

,

and 400lb tumors......The Office

,

Day Today

,

Brass Eye

,

I'm Alan Partridge

,

Jam

,

Garth Merengy's Darkplace

,

30 Rock

,

Minor Accomplishments of Jackie Woodman

,

Anthony Bourdain's No Reservations

,

Sopranos

,

Intervention

,

Colbert Report

,

Columbo

,

boxing & mixed martial arts

,

Real Sports

,

Hookers on the Point

,

Hookers off the Point

,

Hookers Lingering around the Point

,

The Point: Hookersville

, Law & Order:The one that's on.

......

Books

Heroes

this bird:
Loyola Marymount University

Los Angeles,California

Graduated:

N/A

Student status:

Alumni

1999 to 2003

Jesuit High School

Portland,Oregon

Graduated:

1999

Student status:

Alumni

1998 to 1999

New Canaan High School

New Canaan,Connecticut

Graduated:

N/A

Student status:

Alumni

1996 to 1998

Oak Park High

Oak Park,California

Graduated:

N/A

Student status:

Alumni

1995 to 1996