Mother Mira hasn't earned any badges yet... have you?
General

"One of the signs of passing youth is the birth of a sense of fellowship with other human beings as we take our place among them." Virginia Woolf

Music

A little bit of everything

,

really. I prefer LPs to CDs

,

though

,

so I often stick with the basics -- Fleetwood Mac

,

Carole King

,

Janis Ian

,

Simon and Garfunkel

,

James Taylor

,

Carly Simon

,

Mason Profit. And

,

of course

,

the delicious Tom Jones! But my taste is all over the place because I also really like Ramones

,

Tori Amos

,

Tool

,

REM and Ani DiFranco. There is very little I won't listen to.




Movies

Television






Books



Wicked: The Life and Times of the Wicked Witch of the West.



Heroes

Women and men from Salem who weren't ashamed.



Mother Mira has

7753

friends.
Play

Play Next

Add to queue
About me:
.. Hi! I'm Mira. Thanks for visiting my page. I very much believe in fate and assume you came across my page for a reason. If I sent you a friend request, it either was because we have something in common or I felt drawn to you somehow.
So. Who in the hell am I? I'm a relaxed kind of lady who lives in the Midwest. I dig living in the middle of the country. It's peaceful and quiet. I have space and privacy to do rituals and grow plants. There's good energy here.
I'm a witch. I've celebrated nature in this way my whole life. I grew up in a family of witches. My specialty, as it were, is divination. I don't think I've spent one day of my life not weaving some kind of magic. It makes me happy. But I only get out the red and white striped tights for special occasions. ;)
I am an open-minded, funny, kind, giving person. I'm also sarcastic, inappropriate and a know-it-all. I believe people should be better to one another and I make much of my life about getting out a message of hope for our future. That doesn't mean it has to be all sunshine and lollipops, but we can start making the world a happier, more forgiving place to be by not suing or screwing over each other. Just think what would happen if everyone acted with integrity! The concept is simple; the worldwide execution is another story.
Feel free to add this page in her honor: Mother Mira 5/1/55-5/5/10
I started a web site that has some beginner magic information for people who are curious. I also offer magical help on my page. Please visit!
Due to the number of requests, I also have opened an eBay store with the username goodjujuinfo. If you're looking for something, please visit. My husband makes these really cool travel/mini altars, you should take a peek.

Who I'd like to meet:
People in need of a little Good Juju!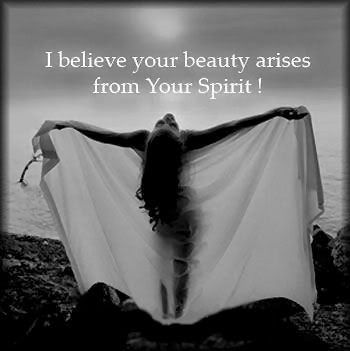 ..

Myspace Layouts - Image Hosting - Forums
Please visit my friend Debbie if you get the chance, she has amazing things!
Cheri Ann has the yummiest soy candles -- longer burning and better for the environment. :)
http://www.GypsyMoonCatGifts.com
My friend Kelly has groovy shop. You should sneak a peek! :)
Yay! And Phoenix's:
..


Wicca Store - Custom Ritual Clothing and Handcrafted Pagan Altar Supplies
And another by Darkangel! :)
Unitedmetaphysicalinstitute. com
My friend BellaLuna Starr's links:

And for the best hand crafted spirit boards(and the best customer service!):
If you have a shop you'd like to prostitute, I'm happy to host a link for you. These days, we all need a little help getting the word out, yes?
Status:

Married

Here for:

Networking, Friends

Orientation:

Not Sure

Religion:

Other

Zodiac Sign:

Taurus

Children:

Proud parent

Education:

Post grad

Occupation:

Wicked Good Witch of the Midwest