sususushi hasn't earned any badges yet... have you?
General

:: music music music music music :: my nephew :: my family :: sparkle-y sidewalks :: traveling :: mangoes :: maho :: sustainable living :: bamboo :: helping to promote eco-consciousness :: anything hot and spicy :: anyone hot and spicy :: cooking :: wine :: learning to sew :: becoming a fashion designer at 40 :: photography :: urban art :: art period :: sake :: fireworks :: baseball :: n'awlins :: fire :: burning man :: anything that sparkles :: dahlias :: passion flowers :: fuzzy blankets :: cilantro :: cardamom :: ginger :: the great outdoors :: sushi :: the ocean :: the moon :: the sun :: the sky :: the earth :: singing while driving :: my vintage martin guitar and his little brother, yamaha :: liquid eyeliner :: nutrition :: anything caribbean :: sandy beaches :: dogs :: jumping on my mini-trampoline and pretending i'm a giant :: thinking up "get rich quick" schemes before someone else does :: dreaming of being a rockstar ::

Music

i just saw THE KNIFE perform at the Mezzanine...the bass rattled my cage and held my insides for ransome...i do not have adequate words to explain exactly what i experienced,

but i know i am changed

, forever...

The Knife -

"We Share Our Mother's Health"

....

The Knife -

"Marble House"

....

Junip -

"Black Refuge"

....

Thievery Corporation -

"Shadows of Ourselves"

..

MUSE -

"Time is Running Out"

Movies

another long list

,

so i'll just name a few

, on the lighter side... nacho libre :: so i married an axe murderer :: office space :: napoleon dynamite :: princess bride :: amelie :: kill bill(s) :: motorcycle diaries :: better off dead :: reality bites :: ronin (best car chase) :: run lola run (great soundtrack) :: dazed and confused :: dodgeball :: wedding crashers :: fight club (but i can't talk about it) :: porn (teehee) ::

Television

entourage :: studio 60 :: the black donnellys :: austin city limits :: ugly betty :: grey's anatomy :: anything on animal planet :: alias (RIP)


Books

my current rotation: The Life and Death of Great American Cities by Jane Jacobs - heavy shit about the history of (bad) city planning :: The Alchemist by Paulo Coelho - already read it, but it's always worth another read :: Green Clean: The Environmentally Sound Guide to Cleaning Your Home by Hunter & Halpin :: We Are the Ones We Have Been Waiting For: Light in a Time of Darkness by Alice Walker

Heroes

anyone who strives to make this world a better place, even if it's in the smallest way...
About me:
i'm addicted to mangoes...
my name is Suzanne, not Susan...
a piece of me still lives in the Virgin Islands...
i'm mostly Russian, with 1/32 French (guess which part...)
i know commander kumquat and the persimmon kid

..
Myspace Layouts at Pimp-My-Profile.com / Wallspace - Image Hosting
..
|
View Show
|
Create Your Own
Who I'd like to meet:
hmmm how much room ya got?... ghandi :: siddhartha :: martin luther king, jr. :: bill (not billy) graham :: the dalai lama :: jim morrison :: johnny cash :: john muir :: andy warhol :: jack kerouac :: jeff buckley :: bob marley :: coco chanel :: layne staley :: erte :: alfons mucha :: louis comfort tiffany :: antoni gaudi :: jean patou :: jeanne lanvin :: pierre cartier :: man ray :: joan miro :: salvador dali :: pablo picasso :: rene lalique :: audrey hepburn :: jimmy carter :: nelson mandella :: deepak chopra :: krishnamurti :: annie lennox :: david bowie :: david sedaris :: jon stewart :: conner oberst :: blondie :: gwen stefani :: stevie wonder :: q-tip :: john taylor :: jose gonzalez :: t. colin campbell :: rhett miller :: dolly parton :: willy nelson :: karl lagerfeld :: scott weiland :: tom ford :: marc jacobs :: madeleine albright :: the knife :: howard stern ::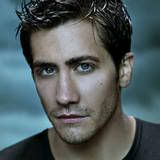 Status:

Single

Here for:

Networking, Friends

Hometown:

San Francisco

Orientation:

Straight

Religion:

Agnostic

Zodiac Sign:

Sagittarius

Children:

Someday

Smoke / Drink:

No / Yes

Education:

College graduate

Occupation:

Marketing Director
University Of California-Davis

Davis,California

Graduated:

1993

Student status:

Alumni

Degree:

Bachelor's Degree

Major:

International Relations

Minor:

Russian Language

Greek:

Alpha Chi Omega

1988 to 1993

Lowell High

San Francisco,California

Graduated:

1988

Student status:

Alumni

Degree:

High School Diploma

1984 to 1988
Family business

San Francisco, CA US

Marketing Director

2004-present

Levi Strauss & Co.

San Francisco, CA US

Marketing & Merchandising

1995-2004

St. John, USVI US

Housekeeper Extraordinaire

Summer 04 & 05