No recent updates in this category.
Why not...
Kelly hasn't earned any badges yet... have you?
About me:
Kelly O'Donnell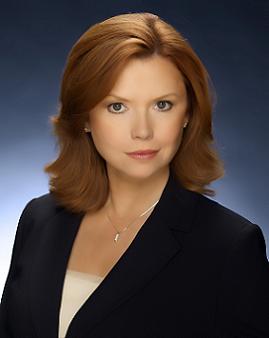 About Me
I'm a remarkably lucky person. From the White House to the Olympic Games and just about any kind of story in between, I have visited every state in the Union and about fifty countries around the world. What an amazing experience.

Truthfully there are many days, when I stop myself and gratefully wonder how I got here. Born and raised near Cleveland, Ohio and the granddaughter of Irish immigrants, I have been fortunate beyond measure.

In this extraordinary political year, I am out there on the trail again. With that comes one unavoidable rule: no pets, no plants, no produce. But I keep imagining that come November, taking care of a dog just might work.

Having covered past presidential campaigns as well, this time really feels different. The excitement is more vivid and the great unknown of how it will turn out makes seeing things up close even more fun.

Living my life on the road is its own adventure. Typically in a big campaign year, I spend more than 250 nights away from home. My family deserves huge credit for unwavering patience and support. The days are spent on countless buses and planes. You'd think I'd have perfected packing by now but all too often I discover something left behind or something in my bag that just doesn't match.

The group of fellow travelers from other networks, wires services, newspapers and magazines become constant companions and fast friends. Sure there's competition but more camaraderie than you might think. We share meals and laughs and the frequent exhaustion of it all as our lives revolve around that political news maker who becomes known simply as "HE." Whether covering the president or presidential candidates, that central figure tends to be referred to by the shorthand of a single pronoun.

Getting to know the president or a candidate (I am assigned to John McCain) as a real person is one of the great benefits. Whether democrat or republican, winner or loser, those who enter the presidential arena are fascinating, driven and complicated. But maybe more interesting are those small moments where a candidate appears quite ordinary and human. The story of the campaign and the parallel personal journey makes for an unforgettable year.
Images
Shows & Blogs
First Read is an analysis of the day's political news, from the NBC News political unit.

Watch my reports on the Nightly News Web site.

..
Who I'd like to meet:
Status:

In a Relationship

Zodiac Sign:

Capricorn

Occupation:

Correspondent