Play

Play Next

Add to queue
Play

Play Next

Add to queue

1,643 plays

Play

Play Next

Add to queue

9,986 plays

Play

Play Next

Add to queue

491 plays

Play

Play Next

Add to queue

171 plays

Play

Play Next

Add to queue

1,515 plays
Genre: Hip Hop / Rap / Soul

Location BROOKLYN & CHI TOWN, New York, US

Profile Views: 108267

Last Login: 12/29/2012

Member Since 10/22/2004

Website WWW.NEMISS.COM

Record Label Unknown Indie

Type of Label Indie

Bio

Sassy, sexy, sweetness inhabits vocals, sharply contrasted against the hard contagion of her beats, packed with unpredictable yet accessible metaphors taking listeners into the mind and heart of a young woman who has a way with words. A Chicago native, Nemiss began rhyming in eighth grade. Given the name "Hip Hop" in high school, it's no surprise Nemiss was honored as one of 300 international young women by the official New York's Hip Hop Association. Nemiss, a multi-faceted vocalist and emcee, highlights emblematic feminine strength steeped in hip hop culture. Much industry buzz was validated by her poised delivery and soulful performance at Harlem's Schomburg Center. The Schomburg is only one of the prestigious institution with which Nemiss is affiliated. She attended the University of Chicago in her late teens, one of the top 5-ranked institutions in the world. During that interim she joined her very first national tour with hip hop legend Dres of Black Sheep ("The Choice is Yours"), and was an opening act for artists such as The Roots and Common. Nemiss has continued to appear as a featured artist in music hubs and universities such as House of Blues-Chicago, S.O.B.'s, Joe's Pub, Double Door, Lyricist Lounge, Milwaukee's Rave, B.B. King's, M.I.T., Fordham University, NYU, UPenn and her alma mater University of Chicago. Nemiss' first release, The Bottomline EP, received praise and inquiries from Okayplayer, AllHipHop.com, and other urban label interests, including Asylum Records. She is also noted for her contribution to the Subatomic Sound System 2007 release On All Frequencies in which she is the co-writer and feature for such works as "NO Static" and "Doin It". The Song "Doin It" was picked up by A&E Network and appeared on the syndicated show Dog the Bounty Hunter citation Dog The Bounty Hunter | Crime Don't Pay | A&E Network | Subatomic Sound System. The pre-cursor to the On All Frequencies project was the 2005 Nemiss release of the Bottomline EP garnering favorable reviews by Okayplayer and Allhiphop. An international performer, Nemiss has just begun touring the world as a vocalist and dancer with Purelements. Her recent excursions to Latin America and Europe have broadened her perspective and approaches to her life and music which taps the influence of world music, vintage soul and R & B, and the black musical traditions of toasting and call and response. Nemiss exhibits her lyrical skills onstage and as a savvy associate VJ of London and New York-based Jumpoff TV, where she has finessed one-on-one artist dialogues and interviewed heavy hitters Ron Browz aka Ether Boy ("Jumpin' Out the Window"), the legendary Kool Herc, Joe Budden, among others. She also hosted the world rap championships for Jumpoff TV, mediating between artists worldwide from London, Australia, Canada and the states. Already noted as a leading contender, Nemiss is at work on a new album and is currently touring throughout 2009 with a live band. Nemiss will also be featured in the publication Fresh, Bold and So Def by H2A in September 2009. For more information, booking and interviews, contact Akil Bakari at booking@nemiss.com. You can also visit http://www.nemiss.com. .. .. .. .. .. .. .. ..R BAR...... .. .. .. .. .. .. NEMISS ROCKS BB KINGS .. .. .. .. .. .. .. .. .............. .... - ......

Members

...... ...... .. .. .. .. .. ...................... ...... .... .. .. .. .. .. .. .. .. .. ............ ...... ..........BOTTOM LINE $12.00 Shipping and Handling Included USA and CANADA only .. .. .. .. .. .. .. .. .. .. .. .. .. .. .. ..

Influences

Afeni Shakur, Mc Lyte, Common, Andre 3000 , Chaka Khan, Prince, Latifah, Spike Lee, Celia Cruz Good Spirits that the creator brings forth, but before I get too deep in the archives) Jill....a writer is a writer is a writer....all the playwrights, poets, screenwriters, rappers, pullitzer prize winnin Susan Lori-Parks, Nikki Giovanni, lyricists, journalists...and so on.

Sounds Like

Hip Hop, Experimental, and Soul music
02:20 | 278 plays | Jul 1 2009
Bio:
Sassy, sexy, sweetness inhabits vocals, sharply contrasted against the hard contagion of her beats, packed with unpredictable yet accessible metaphors taking listeners into the mind and heart of a young woman who has a way with words. A Chicago native, Nemiss began rhyming in eighth grade. Given the name "Hip Hop" in high school, it's no surprise Nemiss was honored as one of 300 international young women by the official New York's Hip Hop Association. Nemiss, a multi-faceted vocalist and emcee, highlights emblematic feminine strength steeped in hip hop culture. Much industry buzz was validated by her poised delivery and soulful performance at Harlem's Schomburg Center. The Schomburg is only one of the prestigious institution with which Nemiss is affiliated. She attended the University of Chicago in her late teens, one of the top 5-ranked institutions in the world. During that interim she joined her very first national tour with hip hop legend Dres of Black Sheep ("The Choice is Yours"), and was an opening act for artists such as The Roots and Common. Nemiss has continued to appear as a featured artist in music hubs and universities such as House of Blues-Chicago, S.O.B.'s, Joe's Pub, Double Door, Lyricist Lounge, Milwaukee's Rave, B.B. King's, M.I.T., Fordham University, NYU, UPenn and her alma mater University of Chicago. Nemiss' first release, The Bottomline EP, received praise and inquiries from Okayplayer,
AllHipHop.com
, and other urban label interests, including Asylum Records. She is also noted for her contribution to the Subatomic Sound System 2007 release On All Frequencies in which she is the co-writer and feature for such works as "NO Static" and "Doin It". The Song "Doin It" was picked up by A&E Network and appeared on the syndicated show Dog the Bounty Hunter citation Dog The Bounty Hunter | Crime Don't Pay | A&E Network | Subatomic Sound System. The pre-cursor to the On All Frequencies project was the 2005 Nemiss release of the Bottomline EP garnering favorable reviews by Okayplayer and Allhiphop. An international performer, Nemiss has just begun touring the world as a vocalist and dancer with Purelements. Her recent excursions to Latin America and Europe have broadened her perspective and approaches to her life and music which taps the influence of world music, vintage soul and R & B, and the black musical traditions of toasting and call and response. Nemiss exhibits her lyrical skills onstage and as a savvy associate VJ of London and New York-based Jumpoff TV, where she has finessed one-on-one artist dialogues and interviewed heavy hitters Ron Browz aka Ether Boy ("Jumpin' Out the Window"), the legendary Kool Herc, Joe Budden, among others. She also hosted the world rap championships for Jumpoff TV, mediating between artists worldwide from London, Australia, Canada and the states. Already noted as a leading contender, Nemiss is at work on a new album and is currently touring throughout 2009 with a live band. Nemiss will also be featured in the publication Fresh, Bold and So Def by H2A in September 2009. For more information, booking and interviews, contact Akil Bakari at booking@nemiss.com. You can also visit
http://www.nemiss.com
.
R BAR
NEMISS ROCKS BB KINGS ..
Member Since:
October 22, 2004
Members: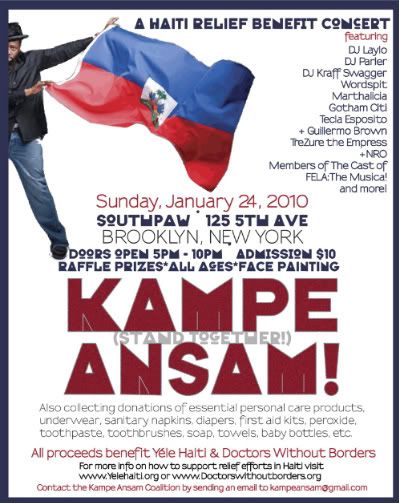 .. .. .. .. .. .. .. .. .. ..
..
Influences:
Afeni Shakur, Mc Lyte, Common, Andre 3000 , Chaka Khan, Prince, Latifah, Spike Lee, Celia Cruz Good Spirits that the creator brings forth, but before I get too deep in the archives) Jill....a writer is a writer is a writer....all the playwrights, poets, screenwriters, rappers, pullitzer prize winnin Susan Lori-Parks, Nikki Giovanni, lyricists, journalists...and so on.
Sounds Like:
Hip Hop, Experimental, and Soul music
Record Label:
Unknown Indie
Label Type:
Indie