NiceInOhio's Random Musings and the Occasional Cosmic Revelation
General

Music

Movies

Way too many favorites to list! Here are a few. If you are really nosey;

Comments On Favorite Movies

..

                

  ..

Television

I have to edit this because they have canceled some of my favorite shows: Judging Amy and Joan of Arcadia...

WTF are you people thinking?

So now my favorite shows are Gilmore Girls,

Monk

,

Lost

,

Dead Zone

, and crazy or intelligent commercials. I have high hopes for the following new shows:My name is Earl,

Surface

,

Just Legal

,

Commander in Chief

,

Supernatural

,

and Invasion. See more comments on OLD TV favorites in my blog called..well

,

Comments On Favorite Old TV Shows

Books

Short story science fiction anthologys. "How to" books and magazines.

Special thanks to CC for showing me how to index this, RedHead Jokes for showing me how to space, and CrimsonWido for showing me how to post a picture! =)

MISCELLANEOUS RAMBLINGS ABOUT:

OTHER WRITING RELATED STUFF

Childrens story: Closet Monster

The Dream Dimension (scary story)

Heroes

Walt Disney for creating new and interesting worlds. Ansel Adams for capturing our world on film and helping to preserve it.
About me: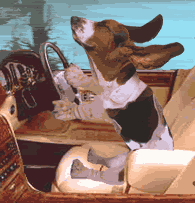 I'm a nice guy with many talents and interests. I generally keep my deviant side well hidden, but it can sneak out if aroused. I enjoy beauty of all types: painting, photography, writing, music, and females...not necessarily in that order.
I am always interested in meeting new people but due to the high number of porn bots izand spam, please send me a message before sending a friend request. I will always ask you how you found me, and why you want to be added, so be forewarned!
I blog for fun, so don't expect anything too serious on here.
If you're bored and want to read, look at pictures, or just waste some time, I hope you'll find something of interest on my blog page. I like to think I have a good sense of humor, but here is some drivel I have written about myself, so you decide...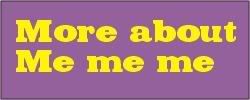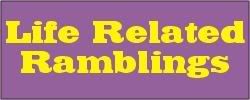 Who I'd like to meet:
Two willing and attractive bi female sex slaves...wouldn't that be fun? Or, lacking that fantasy, anybody who might inspire me.
Status:

Married

Here for:

Networking, Serious Relationships, Friends

Hometown:

New Carlisle, Ohio near Dayton/Springfield

Orientation:

Straight

Height:

6' 2"

Zodiac Sign:

Sagittarius

Children:

Proud parent

Smoke / Drink:

No / No

Education:

Some college

Occupation:

self employed maker of "Stuff"
Play

Play Next

Add to queue

Play

Play Next

Add to queue

Play

Play Next

Add to queue

Play

Play Next

Add to queue

Play

Play Next

Add to queue
Wayne High School

Huber Heights,Ohio

Graduated:

1971

Student status:

Alumni

1969 to 1971