Play

Play Next

Add to queue
Play

Play Next

Add to queue

975 plays

Play

Play Next

Add to queue

1,127,930 plays

Play

Play Next

Add to queue

818 plays

Play

Play Next

Add to queue

31,549 plays

Play

Play Next

Add to queue

9,765 plays
Pizza for breakfast num num!

via Twitter

I forget the deodorant under the arms today... I smell like a #hippie in the #NY #subway on the 4th of July

via Twitter
Genre: Classic Rock / Experimental / Pop

Location Somewhere, Un

Profile Views: 1374736

Last Login: 3/10/2012

Member Since 1/11/2005

Website http://www.msplinks.com/MDFodHRwOi8vYml0Lmx5L2RMQWxRZA==

Record Label between labels, till the biz comes out of the can

Type of Label Unsigned

Bio

<a href="https://twitter.com/share" class="twitter-share-button" data-count="vertical" data-via="nikisaletta" data-related="samsaletta">Tweet</a><script type="text/javascript" src="//platform.twitter.com/widgets.js"></script> <object type="application/x-shockwave-flash" data="http://www.buzzbuttons.com/BUTTON3/twitbutton.swf" width="200" height="200"><param name="movie" value="http://www.buzzbuttons.com/BUTTON3/twitbutton.swf"></param><param name="allowscriptaccess" value="always"></param><param name="menu" value="false"></param><param name="wmode" value="transparent"></param><param name="flashvars" value="username=nikisaletta"></param><a href="http://www.gamblinginsider.ca" title="online casino">online casino</a><embed src="http://www.buzzbuttons.com/BUTTON3/twitbutton.swf" type="application/x-shockwave-flash" allowscriptaccess="always" width="200" height="200" menu="false" wmode="transparent" flashvars="username=nikisaletta"></embed></object> NIKI SALETTA.. ACTRESS, RECORDING ARTIST, SONG WRITER.. AFTRA/SAG/ASCAP.. NIKI IS MOST KNOWN AS PLAYING "DEENA" 5 SEASONS, 7TH HEAVEN,.... Niki always has major interest & is sought by our industry's elite,.. most recently.... Randy Jackson came looking to get her in a deal.... This year's 3x Grammy winner "The Dream" Senior VP Island/Def Jam has requested her to be his pet project..... Always open for more great opportunities .... HONORED TO ALWAYS HAVE OPPORTUNITY'S WORKING WITH TOPS IN THE INDUSTRY, CHECK BLOG FOR LIST OF NIKI'S COLLABORATING PARTNERS.... Niki is now "Nikodelic", the face of/spokes person, for the ground breaking & innovative corporation Geodelic. http://www.geodelic.com/ .... Niki has a #1 song rated by AKON.... Niki was recently a top artist on Music Xray.... SONGS PLACED CONTINUOUSLY FOR TV & FILM PROJECTS.... ON THE THEATRICAL SIDE.... NIKI HAS LANDED LEADS & CO-STARRING ROLES IN SEVERAL UPCOMING FEATURE FILMS.. .... FINISHED FILMING AN AWESOME PILOT "REHAB FOR REJECTS" .... WRAPPED FEATURE FILMS.."BENJAMIN", "THUNDER GENIUSES" & "ROCKIN MEERA" (THAT ONE TOOK HER ALL THE WAY TO INDIA!) ..& ALSO SHOT THE TRAILER FOR THE FEATURE "CUT" .... GEARING UP TO SHOOT "LOVE LETTERS IN THE SAND" & "FALASHES" OTHERS IN THESE CASTS ARE CUBA GOODING JR, MEAGAN GOOD,LEE MAJORS & JAMIE FOX TO HEAR MANY MORE NIKI TUNES HIT THIS .. .................... NEWS.... ON THE MUSIC FRONT.. HERE ARE SOME OF NIKI'S PLACEMENTS!.... BRING IT ON 5.. ...................... GUIDING LIGHT ............ .............. MGM'S FEATURE "LARS AND THE REAL GIRL".. "HIT THIS PIC FOR FILM INFO & TRAILER".... ...... ........ MTV's THE HILLS!.. EPISODES. 307, 308, 309, 312, 313, 316 & more, but need to locate them...... One, a Duet written & recorded by Niki & 2x Grammy nominated Colby O.... Here's a quote "props" from Colby O about Niki.. .. "NIKI SALETTA This Girl can REALLY SING!!!!!!!.. "I found me a Diamond in the Ruff . I have produced and sang with a lot of girls, but it's been awhile since someone has given me goose bumps to my TOES MAN oh Man You gots to check this girl out. http..." Posted by Colbyo Hit Pic to view Episodes Playing Niki's Tunes on www.mtv.com. .... THANKS SO MUCH TO ALL WHO ARE SUPPORTING NIKI'S MUSIC BY DOWNLOADING OR PUTTING HER TUNES ON YOUR PAGES!.. IF YOUR LOOKING FOR THOSE BEING AIRED ON "THE HILLS" JUST HIT THE PICTURE LINK ABOVE!........ TACO BELL CANADA.. ...... ...... ........ "HAMPTON HIGH!".. SHOW INFO HERE.. ............ Niki's song "Sunnyday" placed in .. the feature "dirty deeds".... ...... ...... ..A song placed in the film "ACES"...... Hit Pictures for More About Just A Few Of the.. Talented Acts recording Niki Songs!!.... Niki worked with & wrote for The 3 MCclain girls you can see China Anne, Lauryn Alisa, and Sierra Aylina McClain Starring in projects such as Tyler Perry's "Daddy's Little Girls", "House of Payne" & "Hurricane Season"," ....br /> ........ Niki's Song "Girl Who Rules The World".. was recorded by Johnny Wrights Group signed to Interscope "Clique"..... ............ ........ .......... Twins Tori & Troi "Axiz" signed to Jive have cut Niki's song .."Welcome To My Sunny Day" Now playing on Disney Radio! ..You can request "Welcome to My Sunnyday" by "Axix" .. on the Disney Radio request line in link above!!.......... NIKI INKED A LICENSING DEAL WITH MTV .. HER TUNES PLAYING ON SEVERAL SHOWS!!!.... .............. NIKI NOW ALSO HAS AN ARTIST PAGE ON MTV.COM!!!!.... ...... ...... .... NIKI HAS STARRED, CO-STARRED, & RECURRED IN MANY FILM & TELEVISION PROJECTS,....NEVER A ROLE LESS THAN PRINCIPAL, RECURRING, OR GUEST STARRING.... Photo by Steven Lynch ....................From ..EPK IMG'S............ Photo by Steve Gledhill http://foreverphotography.ayeq.com/.. ............ Photo By kirk Alexander 310-390-4590 .. ........ Trailer for the feature "Rockin Meera" Niki shot in India..... >.......... .. .. .. .. .. ....>.. Photo By Jeff Agastino 310- 502-5500.. .......... .. VIRGINIA TECH VICTIMS TRIBUTE VIDEO...... .. .. .. .. .. .. .. ..HIT THIS LINK & GO TO YOUTUBE TO WATCH THIS.... TRIBUTE VIDEO DEDICATED TO THE FAMILY & FRIENDS OF THE TRAGIC VIRGINIA TECH SHOOTING ON 4/16/2007. .... ..The songs in this video are original songs written by actress and singer Niki Saletta. Hopefully her songs and this video will help begin the healing process........... Niki's Tunes, Now Available For Download!.. ........ Help Niki's Tunes Climb The Charts!.. ............ Check these guys out, we've traded links w them ....Flower Painting....Original Hand Painted Oil Canvas Paintings including Wall Abstract, Fantasy, Pop, Modern, Contemporary, Aboriginal, African, Animal Art and much more... ....Cheap Nike Shox....Online store for authentic athletic shoes including Nike shox, Jordan shoes, Air force ones and much more. ..

Members

CHECK THE BLOGS FOR.. MANY MORE NIKI TUNES,.. NIKI'S LIST OF HIT COLLABORATORS, .. NIKI'S COLLABORATING OR RECORDING TERMS & FEE'S.... NIKI'S TUNES ARE NOW AVAILABLE & CAN BE YOURS. JUST HIT THIS LINK!!.. .......... NIKI NEWS!!!.... ONE OF NIKI & CHRISTINA MILIAN COLLABS PLACED AS THE ENDING TITLE SONG ON HER FILM "BRING IT ON CINCO".. A VIDEO WAS SHOT OF IT TO PROMOTE THE FILM ON MAJOR NETWORKS. OTHER NIKI -CHRISTINA TEAM SONGS ARE ON THE LIST OF FAVORITES BEING CONSIDERED FOR SEVERAL OF CHRISTINA'S NEW PROJECT IN ASSSOCIATION WITH INTERSCOPE!...... ...... Niki Saletta.. Hit!!!!......... Number 1 dance chart/Austria.. Number 4 Myspace Top Artist chart/classic rock.. Number 10 Myspace Top Artist chart/experimental.. Number 21 house top 27 chart/German.. Number 27 ECC/Electronic club charts.. Number 30 dance top 50 chart/Germany.. Number 79 www.musicload.de sales chart/dance.. Number 79 Deutsche DJ playlist top 100.. Number 84 Myspace Top Artist chart/pop.. and climbing!!!! .... Photo's by SteveGledhill.. ................ Beam Feat Niki Saletta "I ROAM" Hit Number 1!.. .. .. .. ..CLICK Click here to see the chart!.... .. .. BUY IT -> MUSICLOAD: .. .. ...... .. .... NIKI is on the charts in the company of, & leading some of these cats .. .. MADONNA, JUSTIN TIMBERLAKE, TIMBALAND, SHAGGY, BRITNEY SPEARS, USHER. BEYONCE, MARIAH CAREY, MICHAEL JACKSON, AKON, LIL WAYNE, ALICIA KEYS, JAY-Z, MARY J. BLIGE, LIL MAMA, CHRIS BROWN, T PAIN, & BRANDY!.... Niki's newest video hit over 100,000 plays in 1 day!!.... WOW SO SORRY BUT THE VIDEO HAS BEEN DELETED ..THE DJ IS IN GERMANY & HE POSTED IT IN BOTH LANGUAGES FOR BOTH HIS & NIKI'S FANS...& UNFORTUNATELY THAT BROKE SOME MYSPACE REGULATIONS!.... DELETED ON THE 3RD DAY WAS ALREADY ALMOST AT 250,000 HITS!! .... IT'S NOW UPLOADED TO YOUTUBE 1,018,340 VIEWS TO DATE!! ....YOU CAN HIT THIS LINK TO VIEW THE I ROAM VIDEO ON YOUTUBE...... Follow Niki on twitter, we hear it's the cool thing to do these days! .. just hit this & go to.. http://twitter.com/nikisaletta...... ..CLICK ON ANY OF THESE PICS & GO TO ALL OUR GREAT LINKS!.. Photo's By Sam Hon www.honfoto.com.. .................. Photo's by SteveGledhill ...... ................ NIKI'S TUNES ARE NOW AVAILABLE & CAN BE YOURS AT THE LINK BELOW!!.. .......... Photo's By Caryn Moss, Moss Entertainment.. .................. ..more on NIKI at Moss Entertainment!...... PHOTO'S TAKEN ON THE SET OF ROCKIN MEERA IN INDIA.. .................. Photo's By Jeff Agastino 310- 502-5500.. ................ Photo By Fred Orisis 323-781-4772.................. Help Niki's Tunes Climb The Charts!.. .......... Photo By Bill Pottorf, Edit By Steve Gledhill.. NIKI'S TUNES ARE NOW AVAILABLE & CAN BE YOURS AT THE LINK BELOW!! .......... Photo's By Brando 323 679-4347.. .................. Photo By Fred Orisis 323-781-4772.. .... Photo By Caryn Moss Moss Entertainment.. .......... Photo By Caryn Moss Moss Entertainment.. .......... Help Niki's Tunes Climb The Charts!.. ............ THIS IS NIKI'S BIG BRO.. HIT THE KEYS.. & GO TO SAM'S SPACE!.. .............. THIS IS HIS BAND JUBALA, HE'S LEAD SINGER.. HIT JUBALA'S PIC GO TO JUBALA'S SPACE TO TAKE A LISTEN.. .... ...."http://img.photobucket.com/albums/v613/nikisaletta/IMG_6324.jpg" border="0" alt="hit this for more industry related stuff on Niki">...... ..CLICK THIS TO SEE NIKI'S INDUSTRY RELATED NEWS.. ..If you need more industry info. hit this or .. call my manager Caryn Moss @ 818-266-7127.. .... Photo's By Bill Pottorf, Edit By Steve Gledhill.. ................ .... ...... Still from the feature Thunder Geniuses.. ...... .... ............ Help Niki's Tunes Climb The Charts!.. .......... CHECK THIS OUT!.. ......

Influences

lynnard Skynnard, Bob Marley, Fleetwood Mac, Annie Lennox, styx, journey, Steve Miller Band, whitney Houston, Morcheeba, Bob dylan, Red Hots, Janes Addiction, so much more I can hardly believe my ears.

Sounds Like

Me, myself and I!…… More Tunes & Vid's here http://www.reverbnation.com/nikisaletta
02:38 | 303 plays | Feb 4 2011
10 Songs | Sep 21, 2008

14 Songs | Jun 20, 2011
http://bit.ly/niknews
Bio:
NIKI SALETTA
ACTESS, RECORDING ARTIST, SONG WRITER
AFTRA/SAG/ASCAP
NIKI IS MOST KNOWN AS PLAYING "DEENA" 5 SEASONS, 7TH HEAVEN,
Honored to have continuous interest & opportunity's Niki is frequently sought by our industries most respected such as
Rodney Jerkins, 3x Grammy winner & Senior VP Island/Def Jam "The Dream" Akon, & Randy Jackson
Niki has worked with or for some of the biggest names in both industries. Steven Spielberg, Aaron Spelling, Debbie Allen, Stephen J. Cannell, & Dennis Miller to name a few
Her writing & vocals land placements, been compared to some past & present greats, Niki demos for some of our industries most elite, including Diane Warren
She has a duets with the multi Grammy winning James Ingram & a duet written & recorded by
Niki & 2x Grammy nominated Colby Odonis
Here's a quote "props" from Colby O about Niki
"NIKI SALETTA This Girl can REALLY SING!!!!!!!
"I found me a Diamond in the Ruff . I have produced and sang
with a lot of girls, but it's been awhile since someone has
given me goose bumps to my TOES MAN oh Man
You gots to check this girl out.,http..."
Posted by Colbyo
Niki collaborates with many award winning, top charting writers & producers
Such as Mathew Gerrard , Chris Johnson, Christina Milian, Richard Vission, Jared Gosselin, Deanna Deanna "Bomb Chica, & Lindy Robibns,
A more extensive list of her "arsenal" of hit writing collaborating partners can be found at this link
http://mysp.ac/Nikiarsenal
Niki has an extensive self published catalog, available for placements
Niki was "Nikodelic", the face of/spokes person, for the ground breaking & innovative corporation Geodelic.
http://www.geodelic.com/
Niki has been a top artist or had top rated songs on many many music sites such as Music Xray, Beta Records, .Thesixtyone Music forte, Akons Hitlab & many more
NIKI'S SONGS ARE PLACED CONTINUOUSLY FOR TV & FILM PROJECTS
ON THE THEATRICAL SIDE
NIKI HAS LANDED LEADS & CO-STARRING ROLES IN SEVERAL UPCOMING FEATURE FILMS
FINISHED FILMING AN AWESOME PILOT "REHAB FOR REJECTS"
WRAPPED FEATURE FILMS
"BENJAMIN", "THUNDER GENIUSES" & "ROCKIN MEERA" (THAT ONE TOOK HER ALL THE WAY TO INDIA!)
& ALSO SHOT THE TRAILER FOR THE FEATURE "CUT"
NIKI'S GEARING UP TO SHOOT "LOVE LETTERS IN THE SAND" & "FALASHES" OTHERS IN THESE CASTS ARE CUBA GOODING JR, MEAGAN GOOD, LEE MAJORS & JAMIE FOX
TO HEAR MANY MORE NIKI TUNES HIT THIS
NEWS
ON THE MUSIC FRONT
HERE ARE SOME OF NIKI'S PLACEMENTS!
BRING IT ON 5

GUIDING LIGHT



GUIDING LIGHT


MGM'S FEATURE "LARS AND THE REAL GIRL"
"HIT THIS PIC FOR FILM INFO & TRAILER"




MTV's THE HILLS
EPISODES 307, 308, 309, 312, 313, 316
& more but need to locate them



TACO BELL CANADA





"HAMPTON HIGH!"
SHOW INFO HERE




Niki's song "Sunnyday" placed in the feature
"dirty deeds"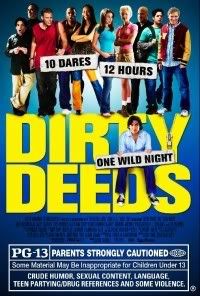 A song placed in the film "ACES"




Hit Pictures for More About Just A Few Of the
Talented Acts recording Niki Songs!!

Niki worked with & wrote for The 3 MCclain girls
you can see China Anne, Lauryn Alisa, & Sierra Aylina McClain
Starring in projects such as Tyler Perry's
"Daddy's Little Girls", "House of Payne" & "Hurricane Season","





Niki's Song "Girl Who Rules The World".
was recorded by Johnny Wrights Group
which was the tune that got them
signed to Interscope "Clique".




Twins Tori & Troi "Axiz"
cut & walked in with Niki's song
& got signed to Jive
NIKI INKED A LICENSING DEAL WITH MTV
HER TUNES PLAYING ON SEVERAL SHOWS!!!






NIKI NOW ALSO HAS AN ARTIST PAGE ON MTV.COM!!!!

<"http://bit.ly/niknews>.... ..


NIKI HAS STARRED, CO-STARRED, & RECURRED
IN MANY FILM & TELEVISION PROJECTS,

NEVER A ROLE LESS THAN
PRINCIPAL, RECURRING, OR GUEST STARRING

Photo by Steven Lynch


NIKI SALETTA has 6817 friends.