Winter, Spring, Summer and Fall. Each season has it's own personality and reasons for "being." These seasonal offerings are gifts for us to utilize as we see fit." by Crimson O'Malley, Irish Poet
* * * * * * "Spring is a time of new beginnings - a time to start over, from scratch if necessary. It's a time to enjoy the company of family and friends and be grateful for all the things that bring us comfort and joy. These things are all a loan - cherish them." N-Kay Harris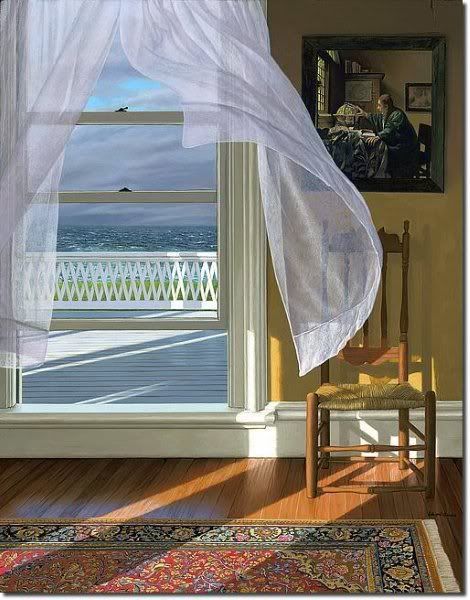 Hello, my friends. Everything you want to know about me is on this page and in my blogs. I would love to call myself a Yogi but it would be very presumptuous of me to do so since I am light years away from achieving that lofty title. So I will simply say that I am a creative writer and I love to dream - to create - to tell stories. I'm all about sharing the landscape of my mind through painting images with words. Everything - music, art, people, life in general sparks my imagination. A piece of art whether beautiful, campy, disturbing, etc., is more often than not the first seed to a story. The images, quotes and writing on this page tells it's own story. I hope you will linger here and learn all about the person I call "me."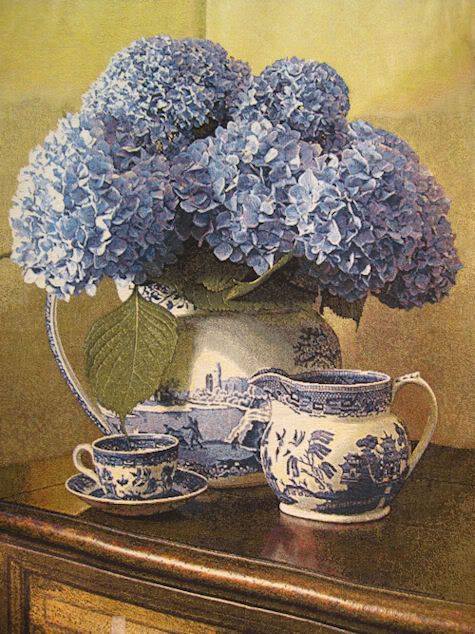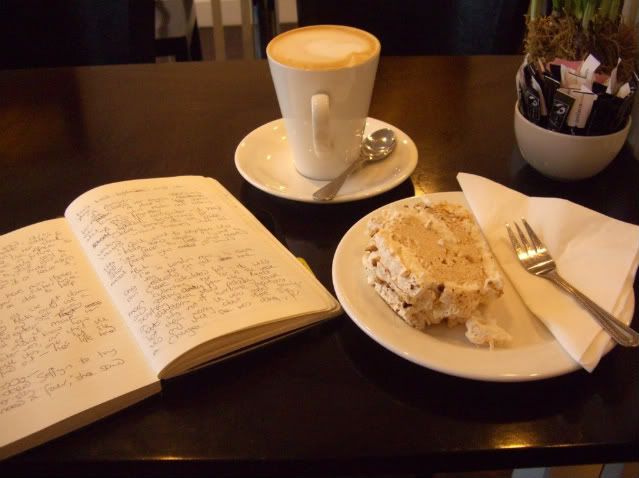 About me:
m a city girl. I love the fast pace, frenetic energy of the metropolous. The city is a place where the soul is challenged and wrung through life's wringer. It's a place where a rainbow of hues feeds the senses.
Who I'd like to meet:
The people I admire the most are those who truly believe that they are worthwhile, purposeful and honorable and they live by the principle that everyone, without question, is special and must be treated with the utmost courtesy and respect. People who do not allow fear to overwhelm them and proceed despite the "questions" are my heros. These people move freely and effortlessly towards their best self knowing that the trip is a long and winding road and a lifelong journey." N-Kay Harris
General

I am interested in just about everything life has to offer. I believe that if I am inhabiting this life, the things that find it's way to my attention is a gift and in my path for a definite reason. So, being the opportunist I am, I like to check most things out and see how I can incorporate them into my everyday life. Of course, if I can't incorporate a thing into my life - either because I don't like it or find it objectionable - it will certainly be used as fodder for my writing. Writer's block? What's that?
I love vintage movies and live theater, contemporary fantasy, and stories with a message. Here are a few movies that have endured and inspired me over time. The Ghost & Mrs. Muir; A Woman of Substance; A Woman of Independent Means; Like Water for Chocolate; Color Purple; Joy Luck Club; Nicholas and Alexandra; The Last Emperor; The Star Wars Trilogy;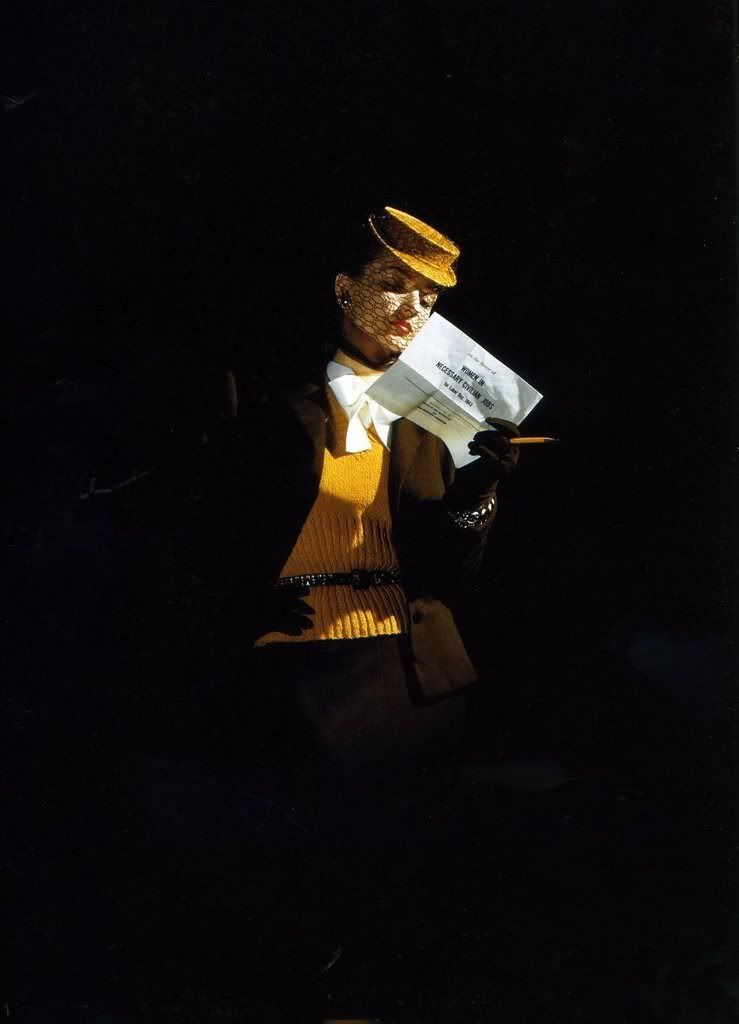 "...Ever since I first started reading to myself there has never been a line read that I didn't hear. As my eyes followed the sentence, a voice was saying it silently to me. It isn't my mother's voice, or the voice of any person I can identify, certainly not my own. It is human, but inward, and it is inwardly that I listen to it. It is to me the voice of the story or the poem itself. The cadence, whatever it is that asks you to believe, the feeling that resides in the printed word, reaches me through the reader-voice. I have supposed, but never found out, that this is the case with all readers - to read as listeners - and with all writers, to write as listeners..." By Eudora Welty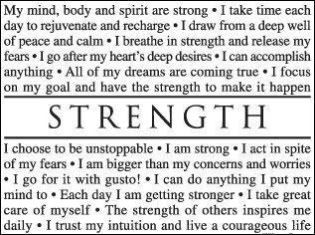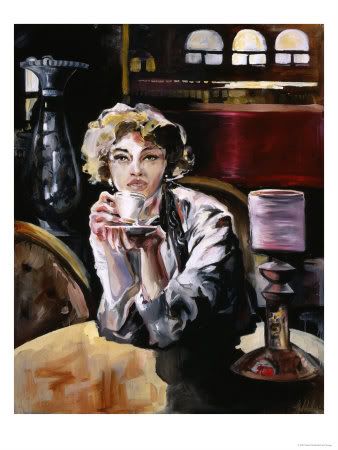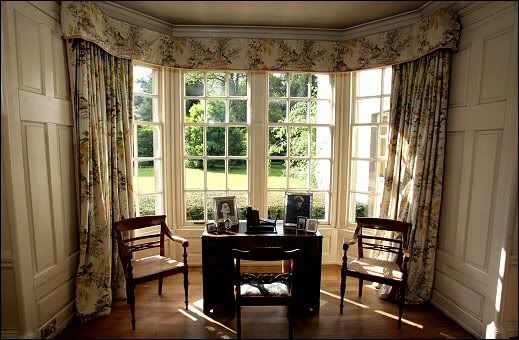 "I love small details, observations, anecdotes, trivia, odds and ends, and always carry a journal to record the unusual, the dissimilar, the incandescently sublime and the outright strange. An entry might be a tidbit gleaned from a magazine or a newspaper, or an interview on the radio that revealed, for example, what one well known celebrity ordered for breakfast at the Hotel Du Cap: white roses, red fruit and coffee (black).From "THE ERRANT ESTHETE" ttp://theerrantaesthete.com/2009/12/15/noticed-2/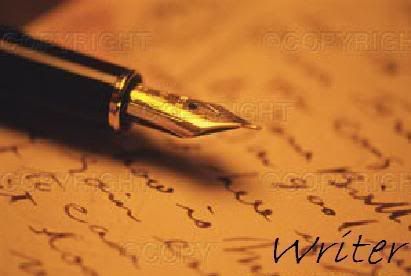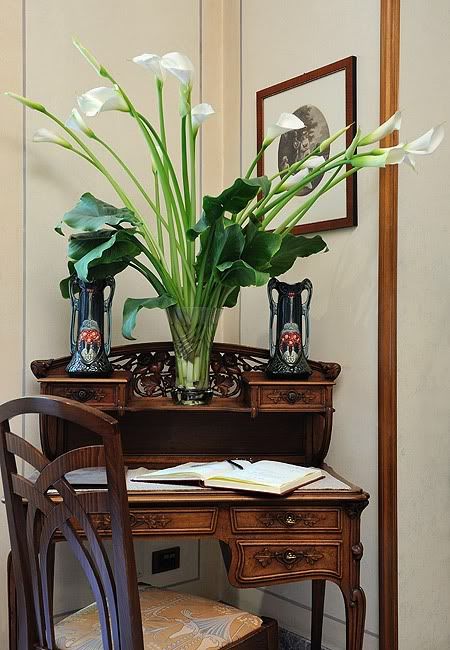 "In your writings don't bend; don't water it down; don't try to make it logical. don't edit your own soul acording to fashion. Rather follow your most intense obsession, mercilessly." by Franz Kafka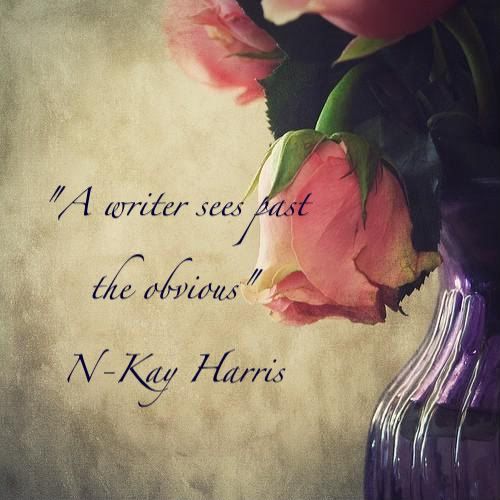 Excerpt from 'MEMORIES OF POPPY' by N-Kay Harris: "...In October 2009, my Dad passed away and left me feeling sad, lost and alone despite the fact that I have a beautiful husband, two loving children and two precious little granddaughters whom I adore and who adore me. You see, my Dad was my dearest and most loyal friend and confidante and if it weren't for him I wouldn't be the writer and woman I am today. I thought that a part of me died along with him that fateful October day when I took my first steps into a cloudy, airless darkness. Most recently, something happened. I woke up one morning, looked around my beautiful home and realized that the part of me I thought I'd lost was never lost at all - it just went into hybernation. I awakened re-energized into a wiser, more mature woman - Just the type of woman, Jack and Nell would be proud of. I had crossed a threshhold - a threshhold we will all cross once we meet and befriend that part of ourself that makes us whole..."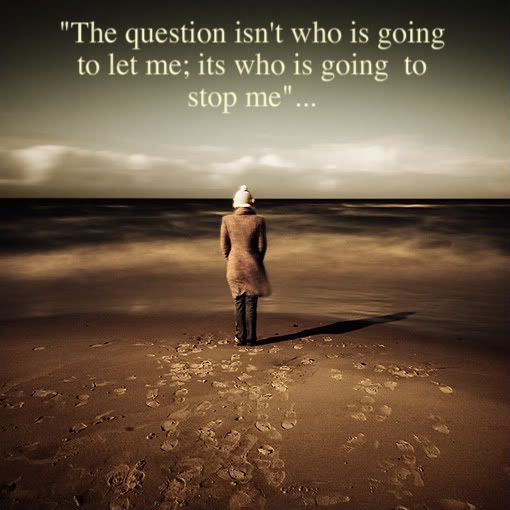 "...Go where the pleasure is in your writing. Go where the pain is. Write the book you would like to read. Write the book you have been trying to find but have not found. But write. And remember, there are no rules for our profession. Ignore rules. Ignore what I say here if it doesn't help you. Do it your own way." by Anne Rice (http://www.annerice.com)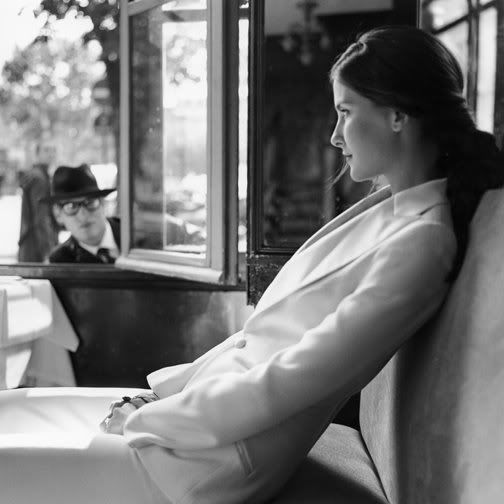 "A dream you can dream alone is only a dream; a dream you can dream together is a reality. I believe in everything until it's disproved. So, I believe in fairies, the myths, and dragons. It all exists even if it's in your mind. Who's to say that dreams and nightmares aren't as real as the here and now." By John Lennon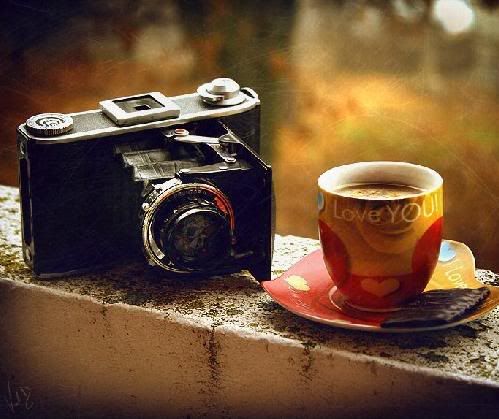 "I only know what I've learned from my own meager experience. I am greatful for each pearl of knowledge that has made it to my attention pleasant and unpleasant." ~ N-Kay Harris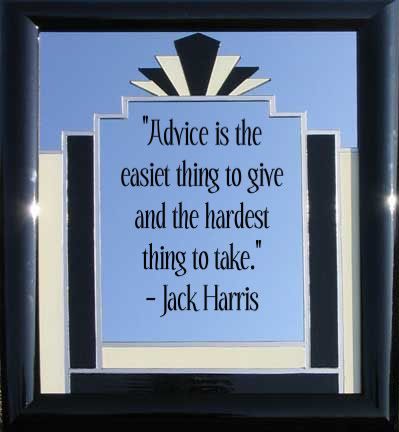 "Wherever you go in life always leave your mark of kindness and good works, even if it's just a trace. Make this your legacy." - by Jack Harris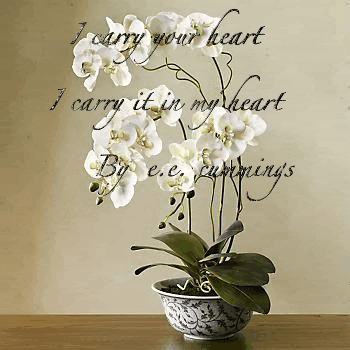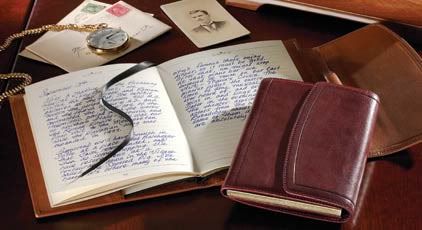 "Happiness is born in the heart, makes it's way to the mind, and pours forth into the world." N-Kay Harris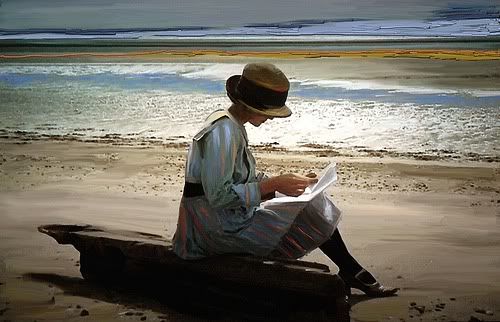 "I have always spent of my time staring out of the window, noting what is there daydreaming or brooding. Most of the so-called imaginative life is encompassed by these three activities. Entire mornings can slip by in a blissful daze of preoccupation." by Joyce Carol Oates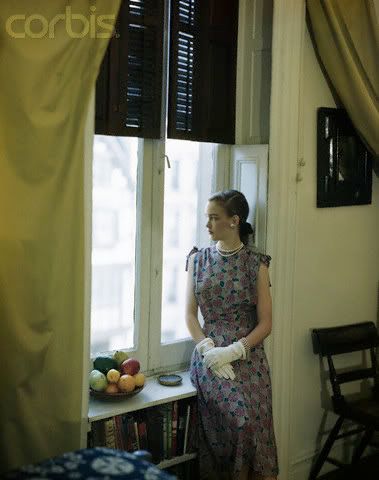 "Why do you care what others think of you? Why are you so insecure to allow someone's disapproving gaze to affect you? Pull yourself together, kid, and be proud of who you are." By Nell Harris, my Mother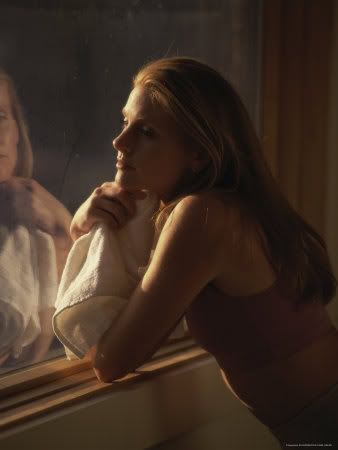 "Look here, kiddo, stop blaming your bad decisions on other people. You have a mouth. You could have a said no. I thought I raised a self-assured woman with backbone. Common, get with the program, dear." by Nell Harris, my mother ..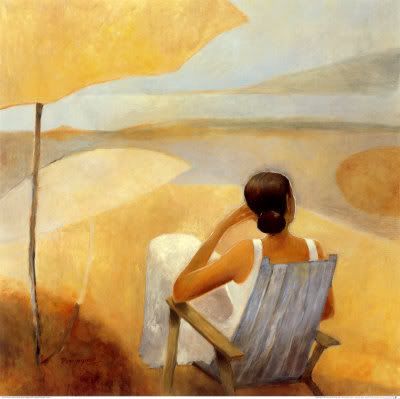 ..
Life in the World of Affairs
"Every person we choose to bring into the arena of our life carries with them a bag of experiences and lessons for us. Be very discerning with whom you befriend and love romantically." - Edna Chrome-Dens, Writer/Poet
"WILD GEESE" by poet Mary Oliver ~ ~ ~ You do not have to be good. You do not have to walk on your knees for a hundred miles through the desert repenting. You only have to let the soft animal of your body love what it loves. Tell me about despair, yours, and I will tell you mine. Meanwhile the world goes on. Meanwhile the sun and the clear pebbles of the rain are moving across the landscapes, over the prairies and the deep trees, the mountains and the rivers. Meanwhile the wild geese, high in the clean blue air, are heading home again. Whoever you are, no matter how lonely, the world offers itself to your imagination, calls to you like the wild geese, harsh and exciting- over and over announcing your place in the family of things.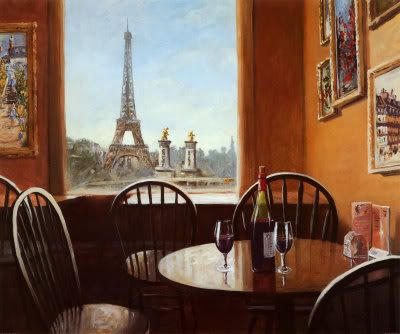 One day you finally knew what you had to do, and began, though the voices around you kept shouting their bad advice-- though the whole house began to tremble and you felt the old tug at your ankles. "Mend my life!" each voice cried. But you didn't stop. You knew what you had to do, though the wind pried with its stiff fingers at the very foundations, though their melancholy was terrible. It was already late enough, and a wild night, and the road full of fallen branches and stones. But little by little, as you left their voices behind, the stars began to burn through the sheets of clouds, and there was a new voice which you slowly recognized as your own, that kept you company as you strode deeper and deeper into the world, determined to do the only thing you could do-- determined to save the only life you could save.
"...While most of us do our nails when we notice that the polish chipped or touch up our roots when we see them in the mirror, the impeccably groomed take care of these details before they're visible. It's simply a habit. It's also important to them. A little of this kind of attention, as long as it doesn't go to the extremes of vanity or self-absorption, is a way to respect yourself and the people you interact with." by Victoria Moran, from her book "Lit From Within."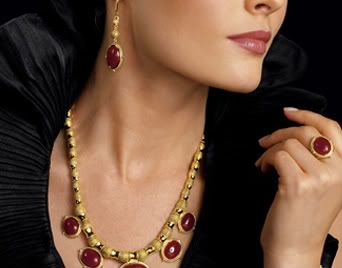 "Always enter the marketplace of affairs looking your very best. Fair or unfair the quality of your success rests in large part on how you are perceived." - Nell Harris, my Mom
"The biggest difference between women who `strike us as being naturally attractive' vs. those who don't is that they are inpeccably groomed almost all of the time." By Victoria Moran, Author * * * * * * * * * * * * * * * * * * * "Despite what Society says, those who take care of themselves glow from the inside out and the word attractive becomes relative." By N-Kay Harris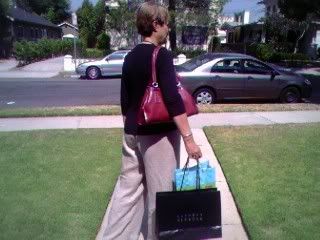 "...You have your own family now. Take with you all that we've taught you - your mother and me. Live with pride in a woman's journey and take with you all that is good, kind, graceful, generous and beautiful..." by Jack Harris, my Dad.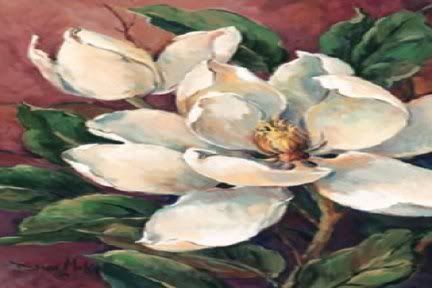 "To live content within your means; to seek refinement instead of luxury; to be worthy and respectable; to be rich in love and with the things that nurture your spirit; to listen to the birds, babes and sages with open heart; to study hard; to think quietly, act frankly, talk gently, await occasions, hurry never; in a word, to let the spiritual, unbidden and unconscious, grow up through the common - this is my symphony. ~ William Ellery Channing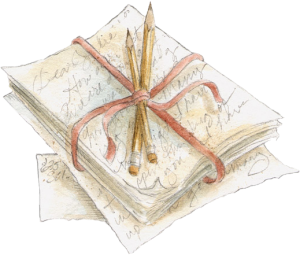 "Why am I here? What is my life for? I think I know. Life is about giving and sharing and making another person's life just a little easier. That's why I'm here." Barry P. Harris, my brother
"Live your life now. Do not wait; the time will never be just right! Start where you stand, and work with whatever tools you may have at your command, and better tools will be found as you go along."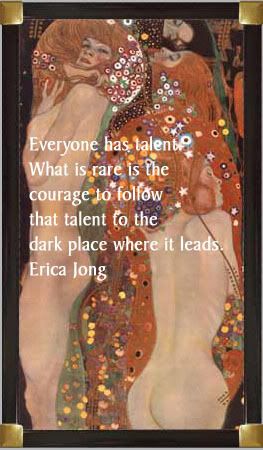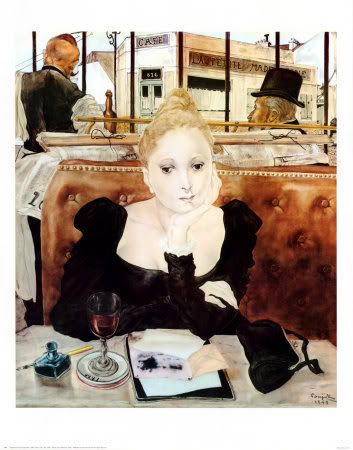 Life and living is the most exacting taskmaster." -Jack Harris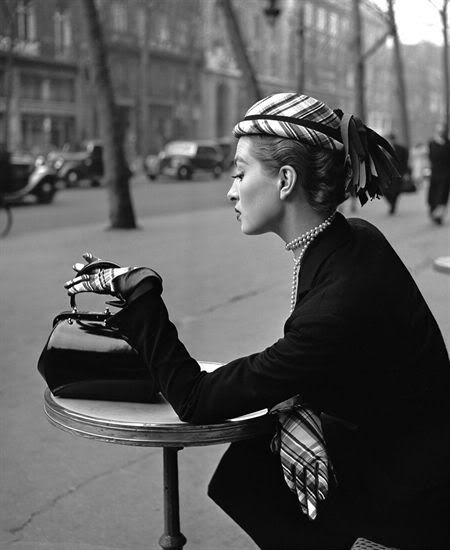 "There is a form of sabotage that people engage in. They attempt to pry your personal power away from you so that they can maintain their old relationship with you. They assume that if they treat you like a child, you will yield to their suggestions like a child. 'What idiot told you it would be good to go back to school?' 'Do you honestly think you'll keep the weight off?' Paraphrased from Dr. Phil McGraw www.drphil.com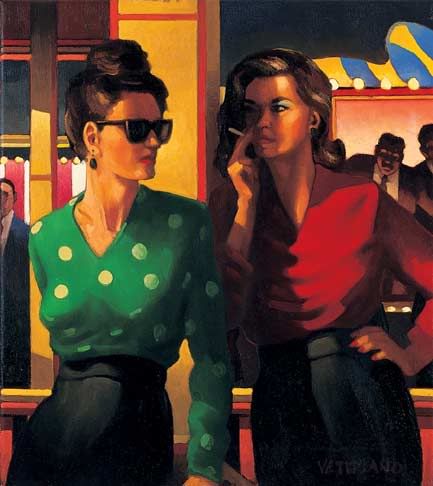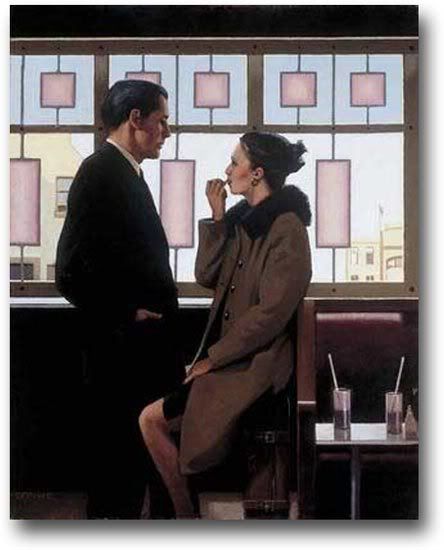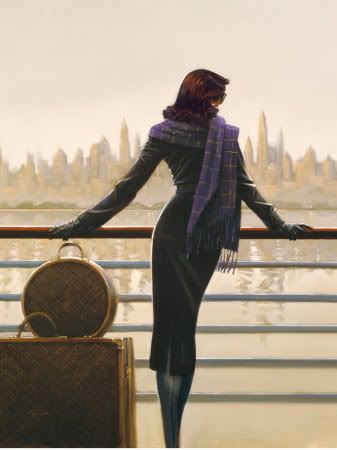 "People who feel inadequate will sometimes try to 'level' those who have what they want. Your success could pose a threat and cause them to sabotage you in any way they can in order to bring you down to their level." http://drphil.com/articles/article/71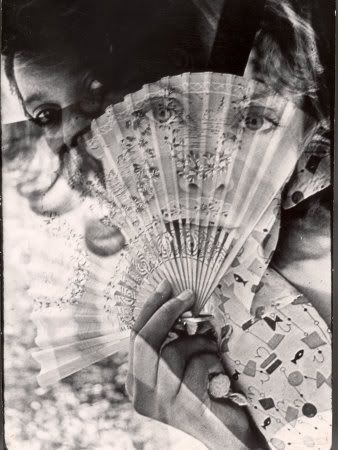 "People are comfortable with circumstances that they know, even if the circumstances are bad. A change for the better is still a change -- a complete threat to familiarity and the security of the status quo. Don't be surprised if others perceive your reconnection with your authentic self as something threatening that they need to destroy." By Dr. Phil
Superstition or Affirmative Thinking. You decide ~
"Whatever you do on New Year's day, you'll be doing for the rest of the year" ~An old Harris saying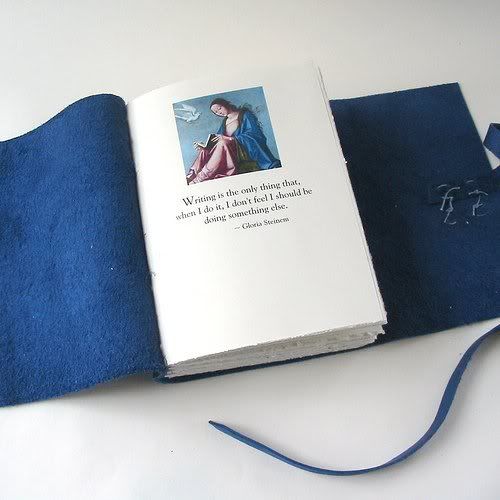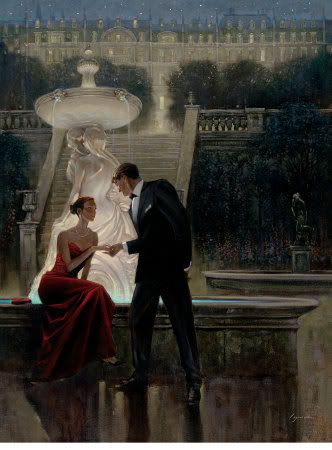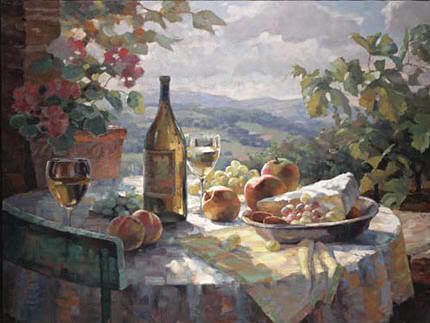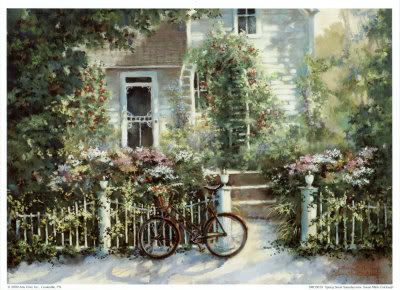 ..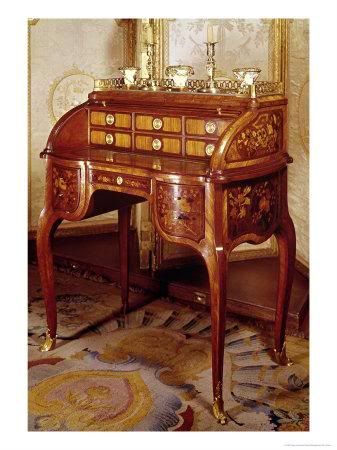 a>
Clothes and manners do not make the man; but, when he is made, they greatly improve his appearance. - Henry Ward Beecher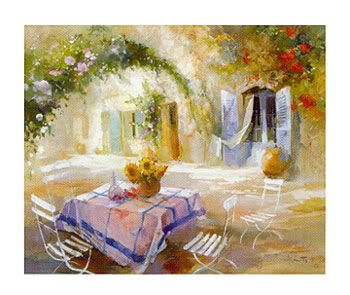 When we feel good about ourself, our confidence radiates far and wide. Others want to be in our company because they see that the very same confidence is within their reach." N-Kay Harris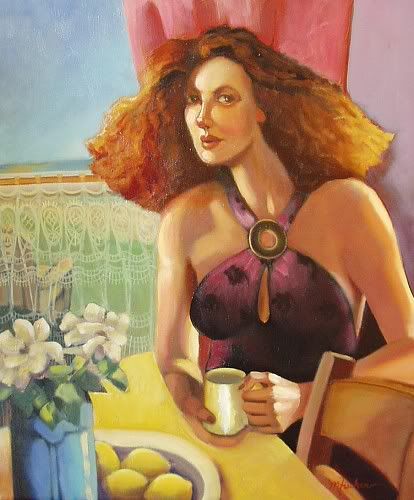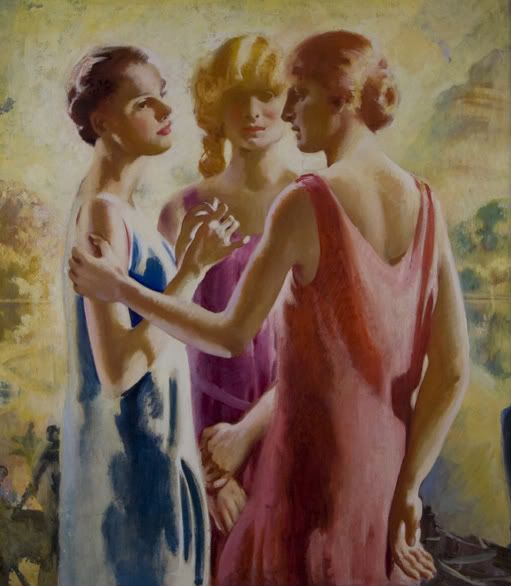 If you compare yourself with others, you may become vain and bitter. For always there will be greater and lesser persons than you. Enjoy your achievements as well as your plans. Keep interested in your own career, however humble. It is a real possession in the changing fortunes of time." by Max Ehrmann (Desiderata)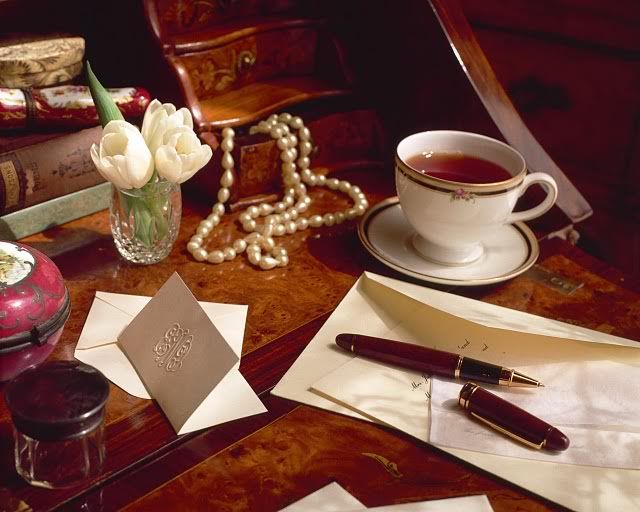 Whenever I feel conflicting emotions, which more often than not confuse and frustrate me, I run to my very best friend - my Journal. I write, write, write until I'm completely saturated. Then, I pick myself up - dress myself to the T and lose myself to the world of people and affairs. I soak in the crazy, wild frenetic energy of the world and return home completely refreshed with exciting new ideas for a story, play or poem. Most importantly, somewhere along the journey I've moved into a perspective different from the one I had when I was hanging out in the dumps - cohorting with my inner demons." N-Kay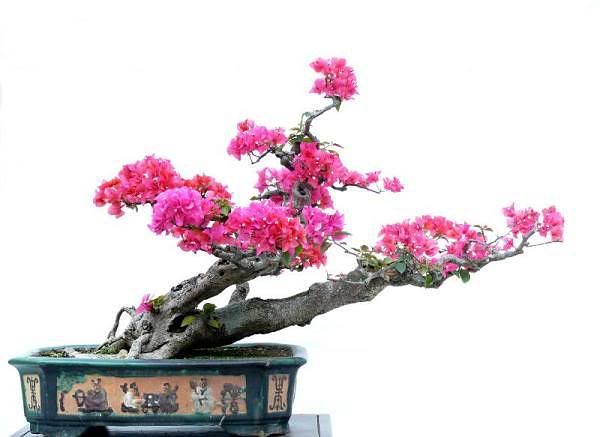 "...Everything has a purpose, or premise. Every second of our life has it's own premise, whether or not we are conscious of it al the time. That premise may be as simple as breathing or as complex as a vital emotional decision, but it is always there ... The premise of each second contributes to the premise of the minute of which it is part, just as each minute gives its bit of life to the hour, and the hour to the day. And so, at the end, there is a premise for every life... FROM "THE ART OF DRAMATIC WRITING" BY LAJOS EGRI BY RAY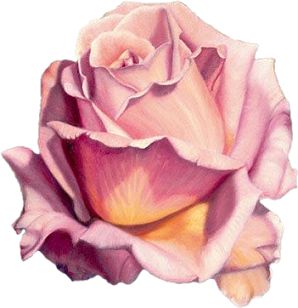 "...Any carefully planned thing destroys creativity. You can't think your way through a story, you have to live it. So you don't build a story, you allow it to explode..."
COURAGE IN THE FACE OF ADVERSITY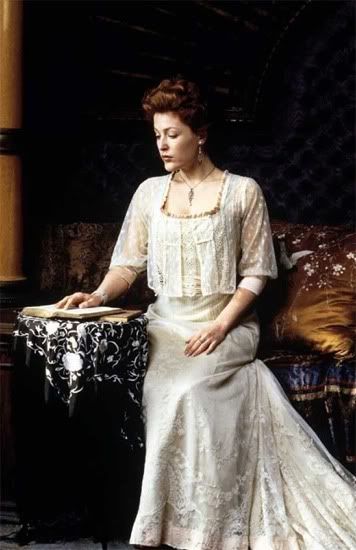 "You may be able to hi-jack my body, but never my dignity. So, please Herr Hauptmann, give me a single moment; I must put on my lipstick." - Catherine Duncan-Hewitt, A German Jewish professor on Her way to the gas chamber at Auschwitz.
"A loving heart will wrap you in protective energy and shield you from unecessary mental discord created by unbridled anger." By Sister Bernardette De Plenchot
Those who can make you believe absurdities can make you commit atrocities. - Voltaire