No recent updates in this category.
Why not...
Play

Play Next

Add to queue
About me:
This video is an example of one person's passionate dream becoming reality!! I *LOVE* the SING Campaign, and all the hope that it represents. What are YOU "DOing" to show compassion today? Please think twice before "trading in", or discarding your computer system and other electronics. This video is a real eye- opener to what actually can become of them. I *LOVE* Humanity.. and passionately believe ALL humanity deserves to be treated with equal respect, dignity- and compassion. Please visit this site:
http://www.everyhumanhasrights.org
if you feel this way, too. : ) Here's a video you might find interesting. I DO hope that you're having a "Happy Sparkle Thoughts" sort of day, and being treated kindly.
Every Human Has Rights
from
The Elders
on
Vimeo
. I SUPPORT THE SING CAMPAIGN!!! AND- this video explains why. : ) SUCH wonderful things CAN be accomplished with genuine passion, compassion, information.. and medication. Please- if you are interested, and feel moved and inspired, visit the Treatment Action Campaign's official website at
http://www.tac.org.za/
I greatly admire those who are genuine- and have the ability and passion to try to make life better for humanity. It is within each and every person's power to make a difference in someone's life. Sometimes individuals need a "hand up" not only a "hand- out". Become a volunteer, teach someone for free, be purposefully kind. Every bit of compassion helps. .. ..
Who I'd like to meet: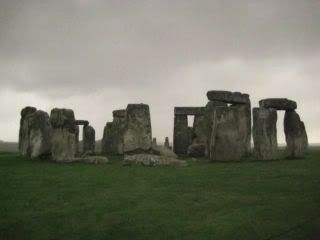 If I could, I would have LOVED to have met the designers and creators of Stonehenge. I am in awe of the magical mysteries that those stones could tell us, if they could converse in a language humankind could understand. I have also contemplated what it would have been like to talk with Aristotle. Seriously? It would not be possible, but Philip Emeagwali would be an interesting person to chat with. Oh, and I wish I could shake hands with Nelson Mandela, and Maya Angelou, Annie Lennox, and the talented women who make those incredible beaded animals.
Status:

Divorced

Here for:

Friends

Zodiac Sign:

Cancer

Children:

Proud parent

Smoke / Drink:

Yes / Yes

Education:

Grad / professional school

Occupation:

Teacher/ human being
General

I admire creativity, and that spirit of encouraging other people to live life to the fullest extent possible. I dunno if you've managed to see (or read!) the Ladies First Detective Agency by Alexander McCall Smith- but you might want to check it out. Another project of interest is featured in this video: "Good" music transcends the barriers of language, location, economic status- and hopefully makes the listener think. Here's a little song for today: Please grab yourself a mug of coffee, or tea- and a comfortable seat! Here's another "magical carpet ride" of pure enjoyment for your senses (at least I believe this- what do YOU like to listen to?). I DO so hope that you are able to appreciate the awe and magic that surrounds us, AND that you're having a good day (or evening) "BEing" yourself, and.. "DOing" whatever makes your very heart and soul "SING"! ..

Get this player

(because if you're using Flash 9, MySpace will have disabled the link in the player itself)

Wouldn't it JUST be neat if EACH one of us (yes, I mean YOU!) could simply "BE" purposefully kind and compassionate each day? I mean.. just THINK about it. What sort of things come free in life, but are truly priceless? For ME, some of these things are: a kind word, a pleasant smile, a genuine offer of help for no reason at all. Anita Roddick sure moved mountains. What can YOU do?? Find out more at

http://www.iamanactivist.org

..

Music

Nature and music- gifts from the magical universe. I do hope if you have a few minutes

, you can watch this video.

.. LINK to their site:

http://www.myspace.com/daoms

(because banner not working properly!) My taste in music is quite eclectic- and if variety is the spice of life,

I must be "steeped" in spice! I love listening to Dusty Springfield

,

B.B. King

,

Ella Fitgerald

,

Annie Lennox

,

Paul Simon

,

Bob Marley

,

Jimi Hendrix

,

Petula Clark

,

Roy Orbison

,

Supertramp

,

The Beatles (of course!)Cher

,

Phil Collins

,

David Bowie

,

Pink Floyd

,

Aerosmith

,

Johnny Cash

,

Priscilla Hernandez

,

Nora Jones

,

Sophie B. Hawkins

,

Enya

,

Simon Bailey

,

Liquid Vision

, Heather Renee- and.. SO many more. Music is the "Universal Language".. truly beautiful music knows no barriers- and can unite the world.

AND? Music so pure and true that it sends me on a "magical carpet ride" to another realm. I truly LOVE this song- as it represents to me the fine "balance" of the paradoxical nature of this "Uni~verse".

Movies

My favorites are "Jumpin' Jack Flash"

,

"Sarafina"

,

"The Brothers Grimm"

,

"Sling Blade"

,

"Edward Scissorhands"

,

"Mask"

,

"The Dark Crystal"

,

"Labarynth" (I LOVE the music in this one!)- AND also "Pan's Labarynth"

,

"Joe's Apartment"- you HAVE to see this one

, especially if you are sad... it will cheer you up! "The Secret of Roan Innish"- (a GREAT kid's movie)and... "Little Nicky" Oh! also "Fifth Element", "Chronicles of Narnia"- AND.. "August Rush". IF you happen to be one of those individuals who "hears the music of this awesomely magical "UNI~verse"?? I'm pretty sure you might enjoy this movie.

Television

Books

I cannot claim any particular genre or author, I simply love to read. I HAVE just recently decided to change my "long running philosophy" of only reading books that have 350 pages or more. Change IS good.. and I find that I MIGHT have missed a true gem in the literary world, had I NOT decided to change! Try "The Alchemist" if you're looking for something to make you.. ponder. I love mystery, history, crime, fiction, non- fiction. Whatever makes me really question my own beliefs, ethics, morals- and gives me "food for thought" is a good book to me. I am also attracted to the possibilities of quantum physics, and happily agree that not one person can possibly experience someone else's reality- as each person processes information (sight, sound, thought, touch, smell, emotion) differently. One can choose to learn, to actively think and question- and to "agree to disagree" with whatever they want to! I just love to learn- and.. think.

Heroes

Nelson Mandela, Gandhi, ordinary people living with and/or enduring horrid circumstances. AND- ordinary people with extraordinarily kind hearts. If you feel inspired, please check out this site.. just another way you can make a difference.

http://www.46664global.com/