Play

Play Next

Add to queue
Genre: Experimental / Other / Punk

Location chicago IL, Illinois, US

Profile Views: 30090

Last Login: 11/3/2011

Member Since 10/23/2004

Website www.oms-b.org

Record Label oms-b

Type of Label Major

Bio

......order releases off oms-b.org...... .. ......coming soon.... .. ..oms-b 019.. Yellow Crystal Star: 12" LP limited to 200 ....oms-b 022.. Tärr/ Cornelius F. Van Strafin III: split 12" LP limited to 200 .. ..oms-b 023.. Acre, Yellow Crystal Star, SisSisters, Bill Doob, Cornelius F. Van Strafin III, Pariah veil: CD of 23c oms-b split cassette series run of 1000 .. ..oms-b 024.. Cornelius F. Van Stafrin III: Pleroma Æon cassette run of 100 .. ......CURRENTLY AVAILABLE...... ...... ...... .. ..Les Aus / Your Drugs My Money split cassette - oms-b 014.. .. Your Drugs My Money tracks were recorded, March 2008 in Portland, OR. A week long session yielded 4 tracks; 3 unlike anything executed before by the group. Using tape loops, drums, keys, vocal experimentation, and electronics to create a lofi movement of harmonies and rhythms. These songs have a raw tribal industrial vibe. In more of the tradition of what you may have heard from YDMM in the past is one long(but not too long) slow moving track, full of tape manipulations, organic loops, and metallic shimmers. .. Les Aus is duo (for the most part) from Barcelona. Hacking their way through a number of releases over the years. Tracks that are on this cassette have been recorded from 2005 to 2008 and can be interpreted as some kind of missing link between eps and lps released over this span of time. 'Projeccions' is assisted by Jacob Anodide on guitar and 'Still Searching' features lyrics and vocals by Lydia Lunch. .. Pro dubbed in stereo and printed cassette shells. 100 copies first run .. ........ .. ..oms-b 021 Nü Sensae.. .. Live Portland 2008 Nü Sensae is a punk band from Vancouver B.C. This is a recording of a live show in Portland Or. in 2008. Recorded by Sean Sumler on a Sony VOC mono tape deck. Pro dubbed and cassette shells. 16c cassette edition of 100.. .. ...... ....oms-b 005 re-pressing.. ......Abe Vigoda/Child Pornogaphy .... ..Child Pornography consist of Aaron Allen (high castle) and Bizzah. heavy bass keyboard harmonies accompanied by a drum machine, guitar(sometimes) and Aaron's vocals. Minimal electronic music from 2 very sweet and creative dudes. A great side to play to get the kids pissed off and not dancing to some class A dance muzak. ..Abe Vigoda release their second 7" side with a burst of no-waveish punk. recorded in a great style captured this band in the beginning stages of their development. I have heard more then one person call this recording (please forgive me)epic. ..7" vinyl record ....1st pressing of 500 on black vinyl is sold out ....2nd pressing of 400 on random vinyl is available .. ...... ....oms-b 018.. ......budweiser sprite.... ...."Muculent Passage".. .... Muculent Passage could be described as a A.D.D mind fuck from the master his self. 60 minutes of abrupt changes and tape crunching. Dan Reiser lives in Portland Oregon and is the person behind Together Tapes, Budweiser Sprite, Geyser, Moisturizer, The, Organizer, and Person Under The Stairs. He has also played in Shitty Vibe Smasher and Yes, Collapse. Currently he is playing guitar in The Cysts. ....60c cassette.. ....run of 100.. ........ ....oms-b 011.. ......Dim Holys.... ...."is there heat rising in your neck".. ....Brian Mumferd from Dragging An Ox Though Waters brings a tonal deep sleep ....35c cassette.. ....run of 60.. ........ ......oms-b 010.. ......Matomeri.... ...."im spitting on my grave" ..Finland's avant-garde never seems to disappoint. swirling feedback, drones, faint tribe beats, and all kinds of drugged out madness echo from the beginning to the end of the cassette. A great example of free music.Hand painted art work and block print by Megan Diddie ....pressing of 60.. ....cassette.. ........ ......oms-b 009.. ......datashock.... ..a forever changing line up of German musicians including members of SHIVERS, CONES, TOBERT KNOPP etc. a few tracks from previously recorded (now out of print) CDRs and one previously unreleased track. ....pressing of 60.. ....cassette.. ........ ....oms-b 006.. ......Inca Ore, Tunnels, Argumentix, Ghost to Falco.... .."post-alarmist Dracula safari" ..the 12" in dedication to Alarmist, a post-animal band from portland OR from 2004-2005. They influenced the people that saw them play and took your carpet for a joy ride once or twice while you knew them. Nick B (drums) aka TUNNELS donates some tracks of psychedelic pop unlike other recordings under the same name. Recorded during the last few days of the band and after the break up. Eric C.(guitar) aka GHOST TO FALCO brings you 2 tracks one almost like a 1 minute western dirge the other more in the traditions of GHOST TO FALCO style recordings. James S.(vocals) aka ARGUMENTIX dabbles in the world of industrial beats and stories of a world left behind in 3034. Assisted on these recordings by Hando on sax. Eva aka INCA ORE(vocals) delivers a chopped and screwed version of some of her recordings mixed with clips of ALARMIST live shows she picked up from Friend Mansion a few years after the fact. On the first track of side crocodile you can hear the ode to ALARMIST by M.Remy (U.S. GIRLS) as she calls in to a radio interview the band was doing. Non of the 4 solo artist sound anything like what ALARMIST was doing and non of the solo projects sound a like. This is a great collection of eclectic music. ....pressing of 300.. ....12" black vinyl.. ........ ....oms-b 004.. ......Mattress + Argumentix.... .."echo stretch finale" ..This is the first MATTRESS (REX MARSHALL) release and nothing like what was to come. You can still hear some newer MATTRESS peaking through in the bass lines. Vocals are driven by ARGUMENTIX(JAMES SQUEAKY). photos for the booklet are by James and the story is by Rex. ....pressing of 250.. ....CDR with 16 page booklet.. .. ........ .......... ....oms-b 002.. ......famous pilgrim.... ..A mess of buchla synths, field recordings, and all kind of old electronics pre- dating the 1980s. Mike has not released any material since or before this CD and has never played out. I currently don't know how or what he is doing and have lost all communication with him sadly. A great insite to one of the best outsider musicians. ....pressing of 100.. ....CDr.. .. ........ ....oms-b 000.. ......Ghost to Falco.... .."torn or broken, shadowed or dark, cast off all doubts and ride the flames to freedom" ..GHOST TO FALCOs first release. This was when GTF was a solo project with lots of looping and cassettes. A great psychedelic folk record for desert driving. nothing rock about this one it is pure textures and concept with some songs reaching over 10 minutes. ....pressing of 1000.. ....CD.. ..==========.. ......OUT OF PRINT......(check with distros) .. .......... ......oms-b020.... ......Pariah Veil & Cornelius F. Van Stafrin III........ ...... Collaboration cd 50 copies ...... ......SOLD OUT will be back soon.... .. .. ...... ....oms-b 017.. ......SISSISTER/BILL DOOB split cassette.... ....23c cassette.. ....run of 20.. ......SOLD OUT...... .. .......... ......oms-b 016...... ......Split Cassette by:...... ............Yellow Crystal Star............ ......"erosive loveless stillness"...... ............Cornelius F. Van Stafrin III............ ......"the builder of the temple, the secret shelter, and the perception chamber"...... ......23c cassette...... ......run of 20...... ......SOLD OUT...... .. .......... ....oms-b 015.. ......ACRE/ PARIAH VEIL split.... ....DRONE! ....23c cassette.. ....run of 60.. ......SOLD OUT...... .. ........ ....oms-b 013.. ......La Maison.... ...."Live In Rome/Beatbock Tunnel".. ....3 years of scattered shows, short tours, blowing up cars and living thousand of miles away from each other. finely this collection of sounds have been narrowed and released.La Maison is Alix Smith(Portland Or.) and Lawrence Mahadoo (Brussels BE.). Screen printed art on textile by the 2 boys who made the music. ....40c cassette.. ....run of 40.. ......SOLD OUT...... .. ........ ....oms-b 012.. ......Me Con.... ...."".. ....Megan from U.S. Girls and Dan Costumes from Bird and Subarachnoid Space Customs, Chuck of Mattress, a great old nowave band from 2003 ....cd-r.. ....run of 60.. ......SOLD OUT.... .. ........ ......parasitic twin four.. ......Madame P.... ...."O'Lumi-Nasi" ..One of the most prolific vocalist to come out of Italy in these modern times. Improvised vocal loops, heavy beats and a mix of noise and harmony. The art work is all hand painted and block printed by Megan Diddie ....pressing of 60.. ....cassette 60c.. ......SOLD OUT.... ........ ......parasitic twin three co-released w/DSM records.. ......SYRUP+SUCKS.... ..SUCKS hailing from the city of tress(sacramento) meets up with lost relatives SYRUP from the city of roses(portland). Once all was said and done the only thing left was an improvised jam between the two that sounds nothing like what anyone expected. Call it bad call it great! We just accept everyone with open arms and we love you with all our hearts. ....pressing of 100.. ....cassette 21c.. ......SOLD OUT...... .. ........ ......parasitic twin two.. ......blue sabbath black fiji.... ...."splash" ..the guitar duo from Paris (now relocated in Glasgow) present 30 minutes of noise and beats. a great cassette for after all the harsh noise girls and guys have played their sets and no one wants to go home. ....pressing of 40.. ....cassette 30c.. ......SOLD OUT...... .. ........ ....oms-b 008.. ......Uton.... ...."Violin massage vol. 2".. ..Utons Violin massage series brings you a more stripped down concept of what you would think when you pick up one of their recordings. Nothing is used besides a violin, de-tuned, abused, shrilling sounds of relentless forced meditation. ....pressing of 60.. ....cassette.. ......SOLD OUT...... .. ........ ....oms-b 007.. ......lead sister ||.... .. the sounds of home made spring boxes created of anything they can get their hands on (i assume they are mostly found objects) layering of loops to create a surreal sound scape. This is a great recording to listen to as you leave and don't look back. ....pressing of 60.. ....cassette.. ......SOLD OUT......

Members

Influences

mix tapes

Sounds Like
No recent updates in this category.
Why not...
21:18 | 122 plays | Sep 22 2008
Bio:
..
coming soon
..
oms-b 019
Yellow Crystal Star: 12" LP limited to 200
oms-b 022
Tärr/ Cornelius F. Van Strafin III: split 12" LP limited to 200
oms-b 023
Acre, Yellow Crystal Star, SisSisters, Bill Doob, Cornelius F. Van Strafin III, Pariah veil: CD of 23c oms-b split cassette series run of 1000
oms-b 024
Cornelius F. Van Stafrin III: Pleroma Æon cassette run of 100
..CURRENTLY AVAILABLE
..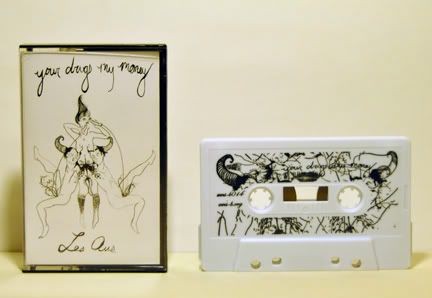 Les Aus / Your Drugs My Money split cassette - oms-b 014
Your Drugs My Money tracks were recorded, March 2008 in Portland, OR. A week long session yielded 4 tracks; 3 unlike anything executed before by the group. Using tape loops, drums, keys, vocal experimentation, and electronics to create a lofi movement of harmonies and rhythms. These songs have a raw tribal industrial vibe. In more of the tradition of what you may have heard from YDMM in the past is one long(but not too long) slow moving track, full of tape manipulations, organic loops, and metallic shimmers.
Les Aus is duo (for the most part) from Barcelona. Hacking their way through a number of releases over the years. Tracks that are on this cassette have been recorded from 2005 to 2008 and can be interpreted as some kind of missing link between eps and lps released over this span of time. 'Projeccions' is assisted by Jacob Anodide on guitar and 'Still Searching' features lyrics and vocals by Lydia Lunch.
Pro dubbed in stereo and printed cassette shells. 100 copies first run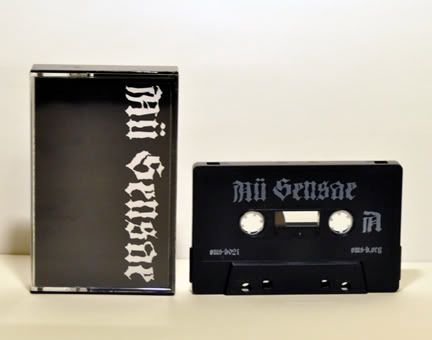 oms-b 021 Nü Sensae
Live Portland 2008 Nü Sensae is a punk band from Vancouver B.C. This is a recording of a live show in Portland Or. in 2008. Recorded by Sean Sumler on a Sony VOC mono tape deck. Pro dubbed and cassette shells. 16c cassette edition of 100
oms-b 005 re-pressing
..
Abe Vigoda/Child Pornogaphy
..
Child Pornography consist of Aaron Allen (high castle) and Bizzah. heavy bass keyboard harmonies accompanied by a drum machine, guitar(sometimes) and Aaron's vocals. Minimal electronic music from 2 very sweet and creative dudes. A great side to play to get the kids pissed off and not dancing to some class A dance muzak.
Abe Vigoda release their second 7" side with a burst of no-waveish punk. recorded in a great style captured this band in the beginning stages of their development. I have heard more then one person call this recording (please forgive me)epic.
7" vinyl record
1st pressing of 500 on black vinyl is sold out

2nd pressing of 400 on random vinyl is available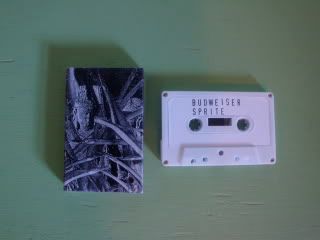 oms-b 018
..
budweiser sprite
..
"Muculent Passage"
Muculent Passage could be described as a A.D.D mind fuck from the master his self. 60 minutes of abrupt changes and tape crunching. Dan Reiser lives in Portland Oregon and is the person behind Together Tapes, Budweiser Sprite, Geyser, Moisturizer, The, Organizer, and Person Under The Stairs. He has also played in Shitty Vibe Smasher and Yes, Collapse. Currently he is playing guitar in The Cysts.

60c cassette

run of 100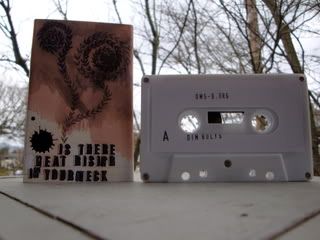 oms-b 011
..
Dim Holys..
"is there heat rising in your neck"
Brian Mumferd from Dragging An Ox Though Waters brings a tonal deep sleep

35c cassette

run of 60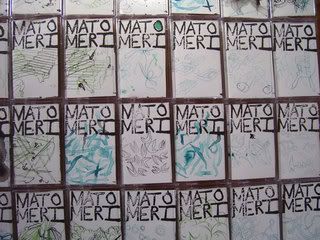 oms-b 010
..
Matomeri
..
"im spitting on my grave"

Finland's avant-garde never seems to disappoint. swirling feedback, drones, faint tribe beats, and all kinds of drugged out madness echo from the beginning to the end of the cassette. A great example of free music.Hand painted art work and block print by Megan Diddie

pressing of 60

cassette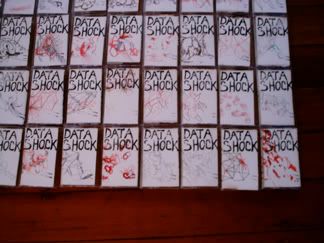 oms-b 009
..
datashock
..
a forever changing line up of German musicians including members of SHIVERS, CONES, TOBERT KNOPP etc. a few tracks from previously recorded (now out of print) CDRs and one previously unreleased track.
pressing of 60
cassette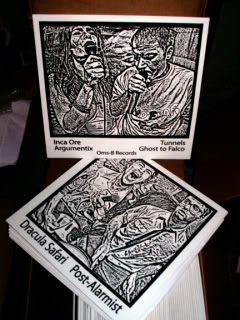 oms-b 006
..
Inca Ore, Tunnels, Argumentix, Ghost to Falco
..
"post-alarmist Dracula safari"
the 12" in dedication to Alarmist, a post-animal band from portland OR from 2004-2005. They influenced the people that saw them play and took your carpet for a joy ride once or twice while you knew them. Nick B (drums) aka TUNNELS donates some tracks of psychedelic pop unlike other recordings under the same name. Recorded during the last few days of the band and after the break up. Eric C.(guitar) aka GHOST TO FALCO brings you 2 tracks one almost like a 1 minute western dirge the other more in the traditions of GHOST TO FALCO style recordings. James S.(vocals) aka ARGUMENTIX dabbles in the world of industrial beats and stories of a world left behind in 3034. Assisted on these recordings by Hando on sax. Eva aka INCA ORE(vocals) delivers a chopped and screwed version of some of her recordings mixed with clips of ALARMIST live shows she picked up from Friend Mansion a few years after the fact. On the first track of side crocodile you can hear the ode to ALARMIST by M.Remy (U.S. GIRLS) as she calls in to a radio interview the band was doing. Non of the 4 solo artist sound anything like what ALARMIST was doing and non of the solo projects sound a like. This is a great collection of eclectic music.
pressing of 300
12" black vinyl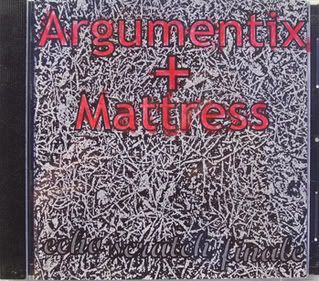 oms-b 004
..
Mattress + Argumentix
..
"echo stretch finale"
This is the first MATTRESS (REX MARSHALL) release and nothing like what was to come. You can still hear some newer MATTRESS peaking through in the bass lines. Vocals are driven by ARGUMENTIX(JAMES SQUEAKY). photos for the booklet are by James and the story is by Rex.
pressing of 250
CDR with 16 page booklet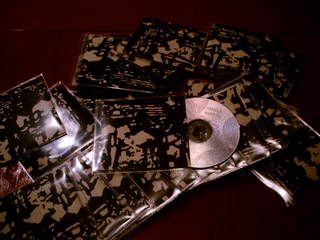 ..
..
oms-b 002
..
famous pilgrim
..
A mess of buchla synths, field recordings, and all kind of old electronics pre- dating the 1980s. Mike has not released any material since or before this CD and has never played out. I currently don't know how or what he is doing and have lost all communication with him sadly. A great insite to one of the best outsider musicians.
pressing of 100
CDr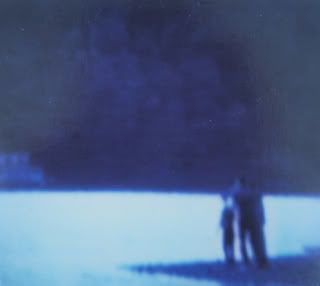 oms-b 000
..
Ghost to Falco
..
"torn or broken, shadowed or dark, cast off all doubts and ride the flames to freedom"
GHOST TO FALCOs first release. This was when GTF was a solo project with lots of looping and cassettes. A great psychedelic folk record for desert driving. nothing rock about this one it is pure textures and concept with some songs reaching over 10 minutes.
pressing of 1000
CD
==========
..OUT OF PRINT
..(check with distros)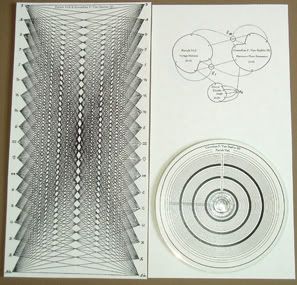 oms-b020
..Pariah Veil & Cornelius F. Van Stafrin III..
Collaboration cd 50 copies
..SOLD OUT will be back soon..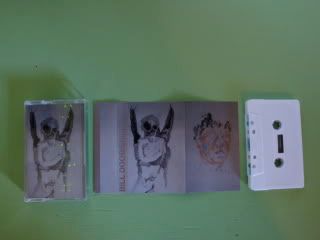 oms-b 017
..
SISSISTER/BILL DOOB split cassette..
23c cassette
run of 20
..SOLD OUT
..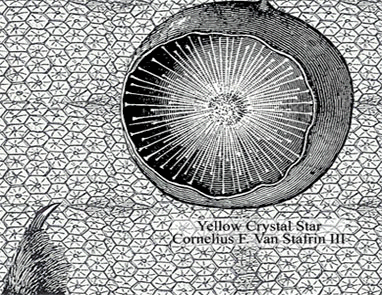 "erosive loveless stillness"
"the builder of the temple, the secret shelter, and the perception chamber"
..SOLD OUT
..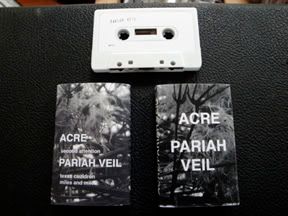 oms-b 015
..
ACRE/ PARIAH VEIL split..
DRONE!

23c cassette

run of 60

..SOLD OUT

..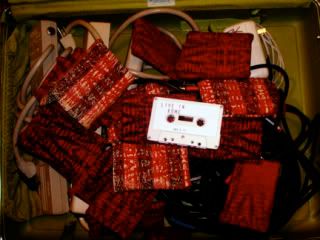 oms-b 013
..
La Maison..
"Live In Rome/Beatbock Tunnel"
3 years of scattered shows, short tours, blowing up cars and living thousand of miles away from each other. finely this collection of sounds have been narrowed and released.La Maison is Alix Smith(Portland Or.) and Lawrence Mahadoo (Brussels BE.). Screen printed art on textile by the 2 boys who made the music.

40c cassette

run of 40

..SOLD OUT

..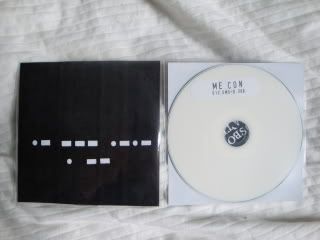 oms-b 012
..
Me Con..
""
Megan from U.S. Girls and Dan Costumes from Bird and Subarachnoid Space Customs, Chuck of Mattress, a great old nowave band from 2003

cd-r

run of 60

..

SOLD OUT..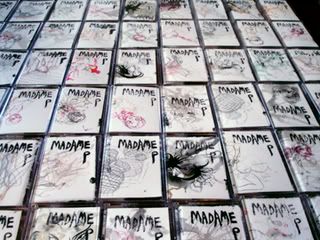 parasitic twin four
..
Madame P
..
"O'Lumi-Nasi"

One of the most prolific vocalist to come out of Italy in these modern times. Improvised vocal loops, heavy beats and a mix of noise and harmony. The art work is all hand painted and block printed by Megan Diddie

pressing of 60

cassette 60c

..

SOLD OUT..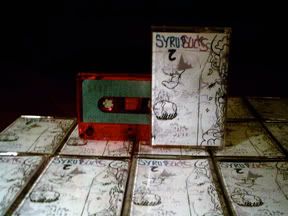 parasitic twin three co-released w/DSM records
..
SYRUP+SUCKS
..
SUCKS hailing from the city of tress(sacramento) meets up with lost relatives SYRUP from the city of roses(portland). Once all was said and done the only thing left was an improvised jam between the two that sounds nothing like what anyone expected. Call it bad call it great! We just accept everyone with open arms and we love you with all our hearts.
pressing of 100
cassette 21c
..SOLD OUT
..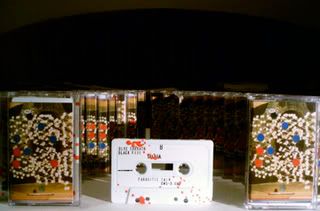 parasitic twin two
..
blue sabbath black fiji
..
"splash"

the guitar duo from Paris (now relocated in Glasgow) present 30 minutes of noise and beats. a great cassette for after all the harsh noise girls and guys have played their sets and no one wants to go home.

pressing of 40

cassette 30c

..SOLD OUT

..
oms-b 008
..
Uton
..
"Violin massage vol. 2"..

Utons Violin massage series brings you a more stripped down concept of what you would think when you pick up one of their recordings. Nothing is used besides a violin, de-tuned, abused, shrilling sounds of relentless forced meditation.

pressing of 60

cassette

..SOLD OUT

..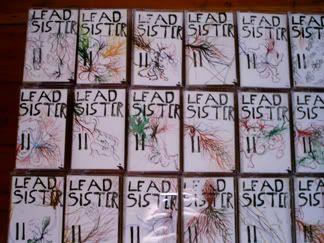 oms-b 007
..
lead sister ||
..
the sounds of home made spring boxes created of anything they can get their hands on (i assume they are mostly found objects) layering of loops to create a surreal sound scape. This is a great recording to listen to as you leave and don't look back.
Member Since:
October 23, 2004
Influences:
mix tapes
Record Label:
oms-b
Label Type:
None