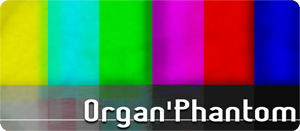 www.organphantom.org
www.myspace.com/organphantom

After having supported a various range of artists at "l'Asile" and "Le Son'Art", Organ'Phantom will keep on organizing, programming, and promoting, events, gigs and concerts of actual music, mainly from independent labels :

AFRICA HITECH (Aus / Warp Records)
GRASSCUT (UK / Ninja Tune)
BO NINGEN (Japan / UK / Stolen recordings)
S.C.U.M (UK / Mute) FREE THE ROBOTS (US / Alpha Pup)
NASTYNASTY (US / Planet Mu)
SUBTLE (Lex Records),
ONE SELF (Ninja Tune),
BONOBO (Ninja Tune),
DAEDELUS (Ninja Tune/Mush Records/Brainfeeder/Alpha Pup),
THEMSELVES (Anticon),
K-THE-I??? (US / Big Dada),
THAVIUS BECK (US / Big Dada & Mush Records)
CLARK (Warp)
HUDSON MOHAWKE (Warp)
BIBIO (Warp)
BINARY AUDIO MISFITS (Platinum)
DJ VADIM (Ninja Tune & BBE)
DAT POLITICS ( Chicks On Speed Records / Tigerbeat6)
PETER DIGITAL ORCHESTRA (Eklektik Records)
Mr SCRUFF (Uk / Ninja Tune)
THE HERBALISER Djs (Uk / / Ninja Tune)
ANDREYA TRIANA (Uk / Ninja Tune)
CURSE OV DIALEKT (Mush Records),
BLEUBIRD (Endemik),
KEVIN BLECHDOM & BLEVIN BLECTUM (Tigerbeat6),
GANGPOL UND MIT (Wwilko),
TEPR (Source Etc/idwet/Roxour/Wall Of Sound),
AFU-RA (Decon),
PSYKICK LYRIKAH (Idwet),
X-MAKEENA (Foutadawa),
JAMIKA (Yolanka),
NOSFELL (V2/Likade),
MANSFIELD TYA (Vicious Circle),
CULT OF LUNA (Earache Records),
MOTORMARK (Digital Hardcore Recordings),
SUICIDAL BIRDS,
ADAM KESHER (Disques Primeur),
OMR (Uwe),
GRAND BUFFET (Fighting Records/LLC),
SAROOS (Alien Transistor/Lali Puna),
THEE MORE SHALLOWS (Anticon),
RAL PARTHA,
GRAVENHURST (Warp),
DOCTOR FLAKE (New Deal),
ZOMBIE ZOMBIE (Versatile),
SO SO MODERN (Transgressive Records),
WHY? (Anticon),
TENDER FOREVER (K-Records),
PIVOT (Warp),
DEBMASTER (Hip Notik Records/Egotwister, Laitdbac),
DEPTH AFFECT,
DUB TRIO (Ipeccac),
PAPIER TIGRE,
PONI HOAX (Tigersushi),
AGASKODO TELIVEREK (US/Adaadat),
KANIA TIEFFER (Wwilko),
BEANS (Antipop Consortium/Warp/Adored and Exploited Records),
CHEVEU (Born Bad Records),
IL FULGURANTE,


Local support bands:
RZ+, Labdi, Aerôflôt, The Garçon, Monavana, Season Of Lies, Peuch Gat, Déjà Mort, Gary Geld, Ajaxxtow, 0800, Sapritch, Dollars, Plimplim, Mammouth, Train's Tone, Dr Cosmos, Club-Amour, SevenFive, GRS Club, Père Dodudaboum, Radio Mexico, Erez Martinic, Petit Pois Carotte feat Mr M., Martin & Dubois, Dj Lafouine / Fools Drop, The weakends, Da Krew, Spam, Ital Ray Birth, Fuentes, Calvito, Machine Gun, Humanleft, Milos Unplugged...



//////////////////////////////////////////////////////////////////////////////////////////////////////////////////////////////////////////////////////
Inscription à la mailing list d'ORGAN' PHANTOM

cliquez ici pour vous inscrire!
Lors de votre inscription à notre mailing list, un message de protection anti spam venant de myspace peut apparaitre.
Pour valider votre inscription, veuillez cliquer sur le bouton "Oui, je continue quand même"


Mardi 3 Avril 2012 20H30
DJ KRUSH (Japan / Mo'Wax) + Fulgeance (Fr /Music Large / Melting Pot Music)
Le Rocher de Palmer (Cenon / Bordeaux)
15€ en pré-vente 17€ sur place

DJ KRUSH
DJ Krush fête cette année 20 ans de carrière solo.
Adolescent désoeuvré, Hideaki Ishi rejoint un gang des rues et ce n'est qu'en voyant le film Wild Style en 1982 qu'il se passionne pour la culture hip-hop, s'achète ses premières platines et devient DJ Krush. Influencé par l'électro, l'acid jazz et le trip hop il sort son premier album "Krush" en 1994, puis "Strictly Turntablized" en 1995 sur le label Mo'Wax. Il se positionne alors à l'instar de son compère DJ Shadow, comme fer de lance de l'abstract hip hop. Avec une dizaine d'albums à son actif, ce producteur infatigable sortira un single par mois pour célébrer 20 ans de carrière solo 

FULGEANCE
The Musical Samsonite Man and Entertainer by Heart, FULGEANCE, présente son album « To All Of You » sorti sur Melting Pot Music. Au sommaire 10 pistes inspirées des rencontres à travers le monde. Dj Vadim "Sounds Brillant !",The Gaslamp Killer "This is Dope !"et la Red Bull Music Academy dont les mots suffisent à exprimer l'étendue du talent du français « A modern day master of the MPC". La nouvelle génération est là pour fêter dignement les 20 ans de carrière de DJ KRUSH !