Play

Play Next

Add to queue
Play

Play Next

Add to queue

1,199 plays

Play

Play Next

Add to queue

1,173 plays

Play

Play Next

Add to queue

968 plays

Play

Play Next

Add to queue

723 plays

Play

Play Next

Add to queue

871 plays
Genre: Experimental / Freestyle / Nu-Jazz

Location Brussels, BE

Profile Views: 20235

Last Login: 3/5/2010

Member Since 10/11/2007

Website www.teunverbruggen.com

Record Label RATrecords (rare and treacherous)

Type of Label Indie

Bio

...... OTHIN SPAKE NEW ALBUM OUT 15TH OF MAY 2008 (www.ratrecords.biz ; www.glasvochtrecords.com)*************************************************************************** In March 2005 drummer Teun Verbruggen (Jef Neve trio, Flat Earth Society...) invited the eccentric guitar player Mauro Pawlowski (dEUS, Somnambula) and piano-Rhodes wizard Jozef Dumoulin (Mäâk Spirit, Magic Malik, Octurn...) to play a single session based on pure improvisation. The result left most people wondering how to cathegorize what they had just heard and landed them gigs in Jazz Middelheim, the Petrol and the Flanders Jazz Meeting during which Othin Spake was the most controversial band causing a debate whether this was Jazz at all. Two years later the band have played at many Jazz venues both in Belgium and abroad, released the Ankh, the first CD of a trilogy and invited bass legend Trevor Dunn (Mr. Bungle, Fantomâs, John Zorn) and New York harpist extraordinaire Shelley Burgon to play a series of concerts and record the second cd which will be released in 2008. Othin Spake concerts: 17/11/2007 Motives Jazz Festival, Genk (feat. Andrew D'Angelo) 18/10/2007 PP Café, Brussel 28/09/2007 Glasvocht Label Night, Aalst 06/09/2007 Flemish Jazz Meeting, Brugge 15/07/2007 North Sea Jazz, Rotterdam (feat. Fred Van Hove) 12/07/2007 Blue Note Festival, Gent (feat. Trevor Dunn and Sheley Burgon) 10/07/2007 Spitz, Londen (feat. Trevor Dunn and Shelley Burgon) 06/06/2007 King Kong, Antwerpen 05/05/2007: PlayFestival, Hasselt 06/04/2007: H'Nita, Heist o/d Berg 14/02/2007: De Werft, Geel 02/02/2007: De Kreun, Kortrijk 01/02/2007: Den Hemel, Zichem 28/01/2007: Singel, Antwerpen 14/12/2006: Nijdrop, Opwijk 01/12/2006: CC Belgica, Dendermonde (Teun en Mauro in duo) 28/11/2006: AB, Brussels (in double bill with John Zorn's Moonchild featuring Mike Patton) 24/11/2006: Luchtbal, Antwerp 23/11/2006: Vooruit, Gand 04/11/2006: Kunstencentrum België, Hasselt 16/05/2006: Walvis, Brussels 27/01/2006: Beursschouwburg, Brussels 26/01/2006: The Fanclub, Bissegem 02/09/2005: Flemish Jazzmeeting, Brugge 14/08/2005: Petrol, Antwerp 12/08/2005: Jazz-Middelheim, Antwerp 13/03/2005: Archiduc, Brussels Coming up in 2008 Cd release Othin Spake featuring Trevor Dunn and Shelley Burgon .. .. .. I edited my profile with Thomas Myspace Editor V4.4 (www.strikefile.com/myspace)

Members

Teun Verbruggen: Drums, Toys and dustbingrooves; Jozef Dumoulin: Fender Rhodes; Mauro Pawlowski: Guitar and weirdness .. .. .. .. .. .. .. .. .. .. .. .. .. .. ..

Influences

gremlins crowling from iside the earth

Sounds Like

those gremlins
No recent updates in this category.
Why not...
Bio: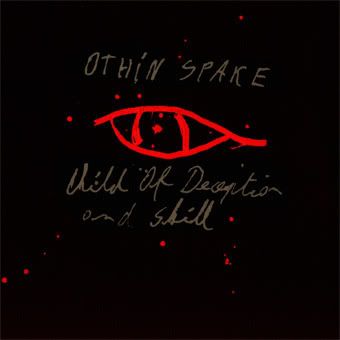 OTHIN SPAKE NEW ALBUM OUT 15TH OF MAY 2008 (
www.ratrecords.biz
;
www.glasvochtrecords.com
)*************************************************************************** In March 2005 drummer Teun Verbruggen (Jef Neve trio, Flat Earth Society...) invited the eccentric guitar player Mauro Pawlowski (dEUS, Somnambula) and piano-Rhodes wizard Jozef Dumoulin (Mäâk Spirit, Magic Malik, Octurn...) to play a single session based on pure improvisation. The result left most people wondering how to cathegorize what they had just heard and landed them gigs in Jazz Middelheim, the Petrol and the Flanders Jazz Meeting during which Othin Spake was the most controversial band causing a debate whether this was Jazz at all. Two years later the band have played at many Jazz venues both in Belgium and abroad, released the Ankh, the first CD of a trilogy and invited bass legend Trevor Dunn (Mr. Bungle, Fantomâs, John Zorn) and New York harpist extraordinaire Shelley Burgon to play a series of concerts and record the second cd which will be released in 2008. Othin Spake concerts: 17/11/2007 Motives Jazz Festival, Genk (feat. Andrew D'Angelo) 18/10/2007 PP Café, Brussel 28/09/2007 Glasvocht Label Night, Aalst 06/09/2007 Flemish Jazz Meeting, Brugge 15/07/2007 North Sea Jazz, Rotterdam (feat. Fred Van Hove) 12/07/2007 Blue Note Festival, Gent (feat. Trevor Dunn and Sheley Burgon) 10/07/2007 Spitz, Londen (feat. Trevor Dunn and Shelley Burgon) 06/06/2007 King Kong, Antwerpen 05/05/2007: PlayFestival, Hasselt 06/04/2007: H'Nita, Heist o/d Berg 14/02/2007: De Werft, Geel 02/02/2007: De Kreun, Kortrijk 01/02/2007: Den Hemel, Zichem 28/01/2007: Singel, Antwerpen 14/12/2006: Nijdrop, Opwijk 01/12/2006: CC Belgica, Dendermonde (Teun en Mauro in duo) 28/11/2006: AB, Brussels (in double bill with John Zorn's Moonchild featuring Mike Patton) 24/11/2006: Luchtbal, Antwerp 23/11/2006: Vooruit, Gand 04/11/2006: Kunstencentrum België, Hasselt 16/05/2006: Walvis, Brussels 27/01/2006: Beursschouwburg, Brussels 26/01/2006: The Fanclub, Bissegem 02/09/2005: Flemish Jazzmeeting, Brugge 14/08/2005: Petrol, Antwerp 12/08/2005: Jazz-Middelheim, Antwerp 13/03/2005: Archiduc, Brussels Coming up in 2008 Cd release Othin Spake featuring Trevor Dunn and Shelley Burgon ..
I edited my profile with Thomas Myspace Editor V4.4 (
www.strikefile.com/myspace
)
Member Since:
October 11, 2007
Members:
Teun Verbruggen: Drums, Toys and dustbingrooves; Jozef Dumoulin: Fender Rhodes; Mauro Pawlowski: Guitar and weirdness
Influences:
gremlins crowling from iside the earth
Sounds Like:
those gremlins
Record Label:
RATrecords (rare and treacherous)