Play

Play Next

Add to queue
Play

Play Next

Add to queue

116 plays

Play

Play Next

Add to queue

182 plays

Play

Play Next

Add to queue

64 plays

Play

Play Next

Add to queue

79 plays
Genre: Hardcore / Hip Hop / Rap

Location MY MIDWEST THRONE, Missouri, US

Profile Views: 43161

Last Login: 6/21/2012

Member Since 1/6/2006

Website www.myspace.com/derrtyboimontana <mspobj width="4

Record Label OutDaWoodWorks/ Cold Blooded Muzic

Bio

.. --------OUTDAWOODWORKS MARKETING & PROMOTIONS, LLC Est. 2002 ----------Mission Statement: OutDaWoodWorks Marketing & Promotions, LLC was established to give the independent artists of all genres the same marketing a major label artist gets. ---------FIRST AND FOREMOST, THANK U FOR TAKING THE TIME TO CHECKOUT THE PAGE OF OUTDAWOODWORKS. THIS COMPANY IS RUN BY ADAM MURPHY aka JESSE JAMES. I HAVE A BUSINESS DEGREE EMPHASIS IN MARKETING. THIS IS ALL LEGIT, ASK THE GOVERNMENT. I HAVE A FIVE PERSON STAFF. ---------MY BACKGROUND: Business Degree Emphasis in Marketing and Accounting 1/2 a Master Course completed for Masters in Business Emphasis on Marketing Interned w/ V.I. P. records 2001 (ST LOUIS based label) Manager of Derrtyboi Montana (WE NEED A BOOKING AGENT!!!!) Co Owner of Cold Blooded Muzic ------WE DO PR WORK, RADIO SERVICING, STREET TEAMS NOT JUST IN STL BUT THE WHOLE MIDWEST, INTERNET MARKETING, I GOT GRAPHIK DESIGNERS, WEB DESIGNERS, VIDEO MAKING PEOPLE I GOT EVERYTHING. CHECK BLOGS DON'T BE SCARED TO ASK ME ANY QUESTIONS?? BREAK BREAD!!!!!! --------EVERYBODY GO DOWNLOAD A MIXTAPE @ WWW.MIDWESTMIXTAPES.COM ------------CHECK MY BLOGS FOR SERVICES/PAST CLIENTS TO ALL MY PEEPS, U ALREADY KNOW!!!!!.... ...... .. .. .. .. .. .. ...... EVERY SUNDAY 4-8pm 89.5fm THE WAVE NORTH COUNTY STL 314 513 4472 .. .. .. .. .. .. .. .. .. .. ...... ........ .. .. .. .. .. .. .... .. ...... ...... ........ .. .. .. .. .. .. .... .. ...... ...... ........ .. .. .. .. .. .. .... .. ...... ...... .. ........ .. .. .. .. .. .. .... .. ...... ...... ........ .. .. .. .. .. .. .... .. ...... ...... .. ...... .. .. .. .. .. .. .... .. .......... .......... .. .. .. .. .. .. .. .. .. ......

Members

.. .. .. .. .. .. .. .. THE JACKA "BARNEY aka MORE CRIME" .. .. .. .. .. MY FAVORITE ARTIST & SONG BROTHA LYNCH HUNG "REST IN PISS" ..<msprm name="movie" value="http://

Influences

I like all kinds of music. PLEASE NO COUNTRY!!!!!!!!!!!!!!!!!!! 1) GOOD MUSIC, production 2) GOOD VOICE , delivery 3) GOOD LYRIKS, can I look at u and believe it???!!! OUTDAWOODWORKS TV .. .. .. .. .. ...................... .. .. .. .. .. .. .. .. .. .. .. .. .. .. .. .. .. .. .. ..

Sounds Like

.. .. .. go download this MIXTAPE AND OTHERS FROM THE MIDWEST @ www.midwestmixtapes.com .......... .. .. .. IN STORES FEB.08 ....graphiks by : 2 COLD GRAPHIKS , check my top spots for my boi .......... ..Listen to my track ..Aint Wurried - ringtone.. - Play it.......... DERRTYBOI MONTANA "AINT WURRIED" RINGTONE TEXT RNG3196 to 872662
Bio:
.. --------OUTDAWOODWORKS MARKETING & PROMOTIONS, LLC Est. 2002 ----------Mission Statement: OutDaWoodWorks Marketing & Promotions, LLC was established to give the independent artists of all genres the same marketing a major label artist gets. ---------FIRST AND FOREMOST, THANK U FOR TAKING THE TIME TO CHECKOUT THE PAGE OF OUTDAWOODWORKS. THIS COMPANY IS RUN BY ADAM MURPHY aka JESSE JAMES. I HAVE A BUSINESS DEGREE EMPHASIS IN MARKETING. THIS IS ALL LEGIT, ASK THE GOVERNMENT. I HAVE A FIVE PERSON STAFF. ---------MY BACKGROUND: Business Degree Emphasis in Marketing and Accounting 1/2 a Master Course completed for Masters in Business Emphasis on Marketing Interned w/ V.I. P. records 2001 (ST LOUIS based label) Manager of Derrtyboi Montana (WE NEED A BOOKING AGENT!!!!) Co Owner of Cold Blooded Muzic ------WE DO PR WORK, RADIO SERVICING, STREET TEAMS NOT JUST IN STL BUT THE WHOLE MIDWEST, INTERNET MARKETING, I GOT GRAPHIK DESIGNERS, WEB DESIGNERS, VIDEO MAKING PEOPLE I GOT EVERYTHING. CHECK BLOGS DON'T BE SCARED TO ASK ME ANY QUESTIONS?? BREAK BREAD!!!!!! --------EVERYBODY GO DOWNLOAD A MIXTAPE @
WWW.MIDWESTMIXTAPES.COM
------------CHECK MY BLOGS FOR SERVICES/PAST CLIENTS TO ALL MY PEEPS, U ALREADY KNOW!!!!!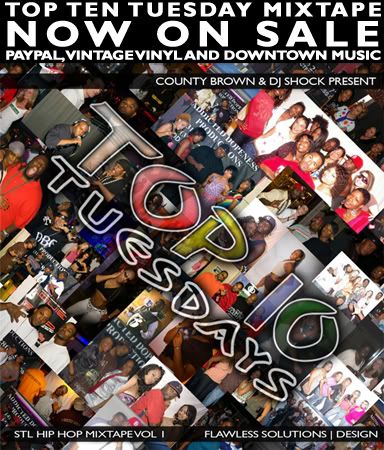 EVERY SUNDAY 4-8pm 89.5fm THE WAVE NORTH COUNTY STL 314 513 4472
..
.... ..
..
..
..
Member Since:
January 06, 2006
Members:
THE JACKA "BARNEY aka MORE CRIME" MY FAVORITE ARTIST & SONG BROTHA LYNCH HUNG "REST IN PISS" .... ..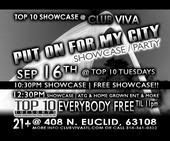 Sounds Like:
go download this MIXTAPE AND OTHERS FROM THE MIDWEST @
www.midwestmixtapes.com
IN STORES FEB.08
graphiks by : 2 COLD GRAPHIKS , check my top spots for my boi
Listen to my track
Aint Wurried - ringtone
- Play it
DERRTYBOI MONTANA "AINT WURRIED" RINGTONE TEXT RNG3196 to 872662
Record Label:
OutDaWoodWorks/ Cold Blooded Muzic
OutDaWoodworks M&P,LLC www.MIDWESTMIXTAPES.com has 9824 friends.