Play

Play Next

Add to queue
Fabulous world-renowned BAUL singer, working with international musicians:
Sam Mills, Cheick Tidiane-Seick, Susheela Raman, Jean-Philippe Rykiel, Marque Gilmore, Archie Shepp, Katia Labèque, Jonny Wartel, State of Bengale, Hadrien Feraud, Yann Pittard, Hillaire Penda, Ravi Magnifique, Miguel Fernandez, ...

Paban Das Baul was born in 1961 in the village of Mohammedpur, in the district of Murshidabad in West Bengal, India – land of a population incarnating the spirit of syncretism between Tantric, Vaishnava, Muslim and Buddhist traditions through music, dance and song. He is well known for his genius of improvisation on the dubki (a small tambourine) and the inspired lyrical beauty of his songs, which give him the power to create trance-like states in his listeners.

Paban started to play and sing from the age of five: "When my father, a champion of martial arts, lost his lands, he wandered around the villages of Murshidabad singing and wrestling for money. I would accompany him and learn how to sing and play the dubki from the Sufi fakirs. Later, I met the Bauls and played in their festivals. At the age of fourteen I was initiated by Subal Das Baul."

The word "Baul" means divinely possessed, without limits, simply mad; the Bauls address each other as khepa meaning furious. They have a mode of life entirely determined by a fundamental choice and bring chaos and disorder wherever they go – attracting people towards them, inviting intimacy, breaking the rhythm of daily life.
Their wild behavior and repetitive rhythms make them seem strange and manic; so it's not surprising that in traditional Bengali society, where strict caste and class distinctions are rigidly maintained, they are chastised and despised. Through their songs, dances, gestures, through silences, through postures and looks, the Bauls tell stories of the earth, of the body, of lovers uniting – subtly revealing the mystery of life and the laws of nature. Submission to the divine is the tightrope to wisdom; Baul knowledge is transmitted through songs.

In 1990, Paban created Antar Jantar, a cooperative society of destitute artisans specialising in making folk musical instruments. Antar Jantar today provides sustenance to twenty-five artisan families and exports instruments to four corners of the globe through SASHA a marketing house based in Kolkata.

His unconventional nature and versatile talents, drawing and inspiring him from old and new sources, make him a controversial figure in Bengal.

Today Paban shuttles mainly between Bengal and France, composes et collaborates with musicians from all over the world accompanied by Mimlu Sen, his partner.


Paban Das Baul and Mimlu Sen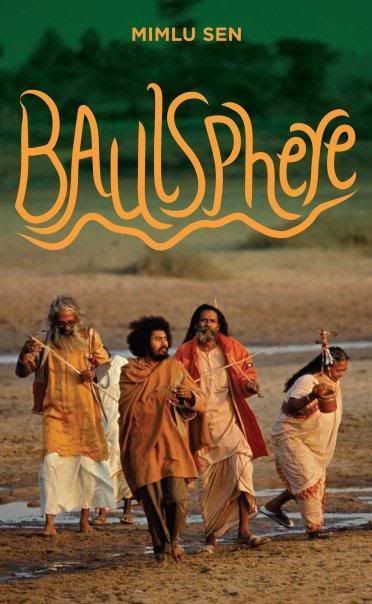 by Mimlu Sen
(Random House India, 2009)

Baulsphere takes you into the heart of rural Bengal, and into the fascinating world of the Bauls.

more info > Baulsphere on Facebook
---
New edition of BAULSPERE, available worldwide !!!
by Mimlu Sen
(Ebury Publishing, 2010)

In this fascinating and unusual book Mimlu Sen describes her life on the road with Paban Das Baul and explains the wisdom, humour and ritualised chaos of the Bauls' ancient way of life, as fresh today as it ever was.
---
L'édition Française du livre BAULSPERE !!!




de Mimlu Sen

(Hoëbeke, 2011)

Un soir de 1982, Mimlu Sen, jeune Indienne en rupture de ban, entend à Paris un concert exceptionnel, donné par un groupe de musiciens mystérieux, vagabonds mystiques de l'Ouest du Bengale : les Bauls. Foudroyée net par leur prestation, sa vie en sera changée...

Interview sur TV5 en 2011
..


Baul - Love Song of the World
- a film on the life and the music of the bauls. the travelling minstrels of Bengal - spreading the message of love.



TV Interview



- Paban's sessions at Morchang Studios -

Mohamat Ta



Hadi



Baka Nodi



Susheela Raman and Paban Das Baul
live at the Jaipur Literature Festival, 2009



Susheela Raman and Paban Das Baul
live at the Jaipur Literature Festival, 2010



Paban Das Baul at at Sydney Opera House
live at the Sydney Writers Festival, 2010


Genre: Electroacoustic / Folk / Trance

Location Montreuil-Calcutta..., IN

Profile Views: 85614

Last Login: 7/16/2012

Member Since 5/7/2006

Record Label Real World

Type of Label Indie

Bio

Members

Paban Das Baul & Mimlu Sen

Influences

indian music, groove, african music, jazz . . .

Sounds Like

MUSIC FROM THE WORLD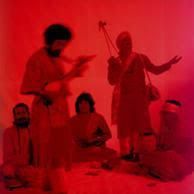 (Womad Select - 1997)

Paban Das Baul: vocals, khamak, dotara, dubki
Subal Das Baul: vocals
Nitya Gopal Das: vocals, dotara, khamak
Tinkori Chakravarty: dubki
Mimlu Sen: ektara, cymbals


---
(Real World - 1997)

Paban Das Baul: vocals, dubki, dotara
Sam Mills: guitar, programming
Fritz Catlin: programming
Sketch Martin: bass
Gary Curzon: saxophone
Mimlu Sen: small percussions


---
(Fonti Musicali, Brussels - 2002)

Paban Das Baul: vocals, dubki
Gour Khepa: vocals, dotara
Nimai Goswani:
Mimlu Sen: small percussions


---
(Gravitation - 2003)


Paban Das Baul: vocals, dotara, gabbgobbi, dubki
Jonny Wartel: saxophones
Mimlu Sen: ektara, korrotal
Per-Anders Pettersson: electric bass
Gunnar Backman: guitar
Henrik Wartel: drums, didgeridoo
Andreas Wartel: trumpet, didgeridoo


---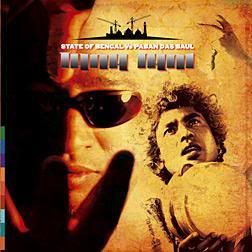 (Real World - 2004)

Pabn Das Baul: vocals, kortal, ektara, dotara, dubki, khomak, gungur
Saifullah Zaman: programmation, bass
+
Marque Gilmore: acoustic and electronic drums
Matt Mars: guitar
Aniruddha Das: bass
Yann Pittard: guitar, bass
Qwami Boaten: guitar
Krishna Dedeyn: kortal
Mimlu Sen: ektara


---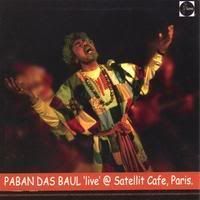 (2008)

Paban Das Baul: vocals, dubki, khamak, dotara
Jean Phillipe Rykiel: keyboards
Herve Samb: guitar
Hadrien Feraud: bass
Mimlu Sen: percussions


---
(Riverboat - 2010)

Paban Das Baul: vocals, dubki, khamak
Nathoolal Solanki: nagara
Chugge Khan: morchang, khartal
and many others...


---
Compilations
» Chants des Fous : Bengale (Chants du Monde - 1979)
» Le Chant Mystique des Bâuls (Sonodisc ESP - 1982)
» Les Musiciens Bauls "Les Fous de Dieu"
(Disques Arion - 1983)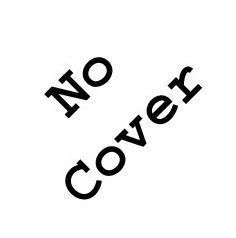 » Les Bauls : Des Fous de l'Absolu (Sonodisc - 1989)
» Festival of India: A Hindustani Sample
(Music of the World - 1990)
» Chants d'initiation des Bauls du Bengale
(Buda Musique - 1992)
» Voices of the Real World (Real World - 2000)



Collaborations
» Marque Gilmore /Drum-FM - Creation Step
(Tribal Broadcast - 2003)
» The Katia Labèque Band - Unspoken (KLM - 2003)
» Cheick-Tidiane Seck - MandinGroove
(Sunnyside Records - 2004)
» Paul Mills - The Other Side Of The Glass (IUS - 2006)



Filmography


- Le Chant des Fous (Doc: Georges Luneau, Antenne 2 - 1980)
- Vagabunden Karawane / Vagabond's Band (by Werner Penzel - 1980)
- Nagmoti (Fiction: by Goutam Chattopadhyay, Kolkata - 1983)
- La Nuit Bengali (by Nicolas Klotz, France - 1988)
- Egaro Miles (Doc: by Ruchir Joshi – Channel Four / prix Joris Ivans Centre Pompidou in France - 1992)
- Bhalobasha O Andhokar (by Gautam Chatterjee - 1995)
- Faut pas rêver (Doc FR3: by Frederic Zoltan & Dominique Rabotteau - 1999)
- Shukno Lanka (Fiction: by Gaurav Pandey - 2010)
- Love Song of the World (by Ishani K Dutta - 2011)