Play

Play Next

Add to queue
Play

Play Next

Add to queue

15,873 plays

Play

Play Next

Add to queue

9,718 plays

Play

Play Next

Add to queue

6,800 plays

Play

Play Next

Add to queue

5,051 plays

Play

Play Next

Add to queue

36 plays
Genre: Ambient / Neo-soul / Visual

Location MILANO, IT

Profile Views: 530419

Last Login: 6/12/2012

Member Since 3/27/2007

Website www.paolaiezzi.com

Record Label Trepertre Music

Type of Label Indie

Bio

.. .. .. Paola iezzi, del duo di cantanti, musiciste e produttrici Paola&Chiara, esordisce come solista con "Alone", un brano in lingua inglese dalle atmosfere rarefatte black, soul e R&B, di cui è produttrice e autrice di musica e parole. La canzone è stata scritta durante un momento molto intimo e riflessivo dell'artista, e vede oggi la sua pubblicazione come realizzazione di un desiderio molto personale di Paola. Dai primi di Gennaio 2009 il singolo sarà trasmesso dalle radio e verrà messo in vendita sul digitale. Per il 16 gennaio è prevista anche l'uscita di un cd singolo-ep (5 tracce) che conterrà, oltre al singolo "Alone", la sua versione italiana dal titolo "Io Mi Perdono", il cui testo è stato scritto insieme all'amico e collega Niccolò Agliardi (Premio Lunezia 2008); due Remix del brano, il primo dell'eclettico talentuoso produttore discografico del panorama dell'house music internazionale Filippo Nardi (aka Dj Uncle Dog - Uomo Records, ReVox), mixato da Gianni Bini (Bini&Martini - Disco Down, Shined on Me, Soul Heaven), e il secondo di Roberto Di Gioia (aka Marsmobil), famoso e raffinato dj tedesco che collabora alle compilation di Costes Hotel (Paris) e con prestigiose band internazionali; una cover della celebre canzone dei Police "Wrapped Around Your Finger", completamente riarrangiata e reintrepretata dall'artista milanese. Il singolo sarà accompagnato da un videoclip in bianco e nero, girato interamente in studio, giocato sulla luce, sulle capacità interpretative della cantante e caratterizzato da suggestive atmosfere retrò legate al mondo della moda e dell'estetica. Nel clip l'artista indossa le creazioni del sofisticato stilista napoletano Francesco Scognamiglio, amico di Paola da tempo. In linea con l'immagine del video è il servizio di copertina, scattato a Minorca, contraddistinto da un look anni '20/'30 legato ad atmosfere circensi. Sia la regia del video che il servizio fotografico sono stati realizzati dal talentuoso fotografo di moda milanese Paolo Santambrogio. L'Ep è legato all'iniziativa "Impatto Zero®" di LifeGate. La CO2 derivata da tutta la produzione del disco (musica,management, fotografia, stampa, distribuzione, ecc) è stata compensata con la creazione e protezione di 973 Mq di nuove foreste in Costa Rica, come previsto dal protocollo di Kyoto. Il progetto è prodotto da Paola iezzi, la produzione artistica è di Paola iezzi e Michele Monestiroli, l'etichetta discografica è la Trepertre (la label indipendente fondata recentemente dalle sorelle iezzi). Distribuisce Edel. Info: www.paolaiezzi.com www.myspace.com/paolaiezzi www.impattozero.it .. .. ....Thanks to Angelo Napolillo for conceiving this spot and to Roberto Benfenati for the wonderful voice.. .. .. .. .. .. .. .. .. .. .... L'EP "Alone" è a impatto zero: compensata la CO2 prodotta con la creazione e tutela di nuove foreste in Costa Rica .. .. .. ...... .. .. .... "THE GREAT ENEMY OF KNOWLEDGE IS NOT IGNORANCE.IT IS THE ILLUSION OF KNOWLEDGE" - Stephen Hawking .. .. .. ...... .. .. ...... .. .. If you wanna make the world a better place take a look at yourself then make that change... .. .. .. .. .. .. .. .. .. ...... .. .. GOMORRA - THE MOVIE - 2008 .. .. ...... .. .. .. .. ...... .. .. .. .. RAISING MALAWI 2007 - Make your own Donation to www.raisingmalawi.org .. .. .. .. .. .. .. .. .. .. ......

Members

.. .. ...... .. .. ...... .. .. ....BUY DANCING ALONE on iTUNES NOW!!!.. .. .. .......... .. .. ....ALONE: WATCH THE MAKING OFF!".. .. .. .... .. .. .. .. .. ........Backstage Paola Iezzi "Alone"........Caricato da ..Virgilio-Musica...... .. .. .... Compra Alone EP - iTunes!.. .. .. ...... .. ...... .. .. .. ......PAOLA IEZZI NEW VIDEO "ALONE".... .. .. .. .. .. .. .. .. .. .. .. ...... .. .. .. .. .. .... PORTRAITS BY PAOLA IEZZI.. .. .... .. .. .. .. .. .. .. .. .. .. .. .. .. .. ............ .. .. .. .. .. .. .. .. .. .... .. .. WIN THE GAME - PAOLA&CHIARA's LATEST ALBUM.. .. ...... .. ..

Influences

.. ELVIS-The King- performing "HEARTBREAK HOTEL" .. .. .. .. .. .. .. .. .. MARVIN GAYE&TAMMY TERREL - "AIN'T NO MOUNTAIN HIGH ENOUGH" .. .. .. .. .. .. .. .. .. THE GREAT AND ONLY MICHAEL! .. .. .. .. .. .. .. .. .. DAVID BOWIE - ASHES TO ASHES .. .. .. .. .. .. ..

Sounds Like
06:03 | 1140 plays | Jan 17 2009
Bio:
..
Paola iezzi, del duo di cantanti, musiciste e produttrici Paola&Chiara, esordisce come solista con "Alone", un brano in lingua inglese dalle atmosfere rarefatte black, soul e R&B, di cui è produttrice e autrice di musica e parole. La canzone è stata scritta durante un momento molto intimo e riflessivo dell'artista, e vede oggi la sua pubblicazione come realizzazione di un desiderio molto personale di Paola. Dai primi di Gennaio 2009 il singolo sarà trasmesso dalle radio e verrà messo in vendita sul digitale. Per il 16 gennaio è prevista anche l'uscita di un cd singolo-ep (5 tracce) che conterrà, oltre al singolo "Alone", la sua versione italiana dal titolo "Io Mi Perdono", il cui testo è stato scritto insieme all'amico e collega Niccolò Agliardi (Premio Lunezia 2008); due Remix del brano, il primo dell'eclettico talentuoso produttore discografico del panorama dell'house music internazionale Filippo Nardi (aka Dj Uncle Dog - Uomo Records, ReVox), mixato da Gianni Bini (Bini&Martini - Disco Down, Shined on Me, Soul Heaven), e il secondo di Roberto Di Gioia (aka Marsmobil), famoso e raffinato dj tedesco che collabora alle compilation di Costes Hotel (Paris) e con prestigiose band internazionali; una cover della celebre canzone dei Police "Wrapped Around Your Finger", completamente riarrangiata e reintrepretata dall'artista milanese. Il singolo sarà accompagnato da un videoclip in bianco e nero, girato interamente in studio, giocato sulla luce, sulle capacità interpretative della cantante e caratterizzato da suggestive atmosfere retrò legate al mondo della moda e dell'estetica. Nel clip l'artista indossa le creazioni del sofisticato stilista napoletano Francesco Scognamiglio, amico di Paola da tempo. In linea con l'immagine del video è il servizio di copertina, scattato a Minorca, contraddistinto da un look anni '20/'30 legato ad atmosfere circensi. Sia la regia del video che il servizio fotografico sono stati realizzati dal talentuoso fotografo di moda milanese Paolo Santambrogio. L'Ep è legato all'iniziativa "Impatto Zero®" di LifeGate. La CO2 derivata da tutta la produzione del disco (musica,management, fotografia, stampa, distribuzione, ecc) è stata compensata con la creazione e protezione di 973 Mq di nuove foreste in Costa Rica, come previsto dal protocollo di Kyoto. Il progetto è prodotto da Paola iezzi, la produzione artistica è di Paola iezzi e Michele Monestiroli, l'etichetta discografica è la Trepertre (la label indipendente fondata recentemente dalle sorelle iezzi). Distribuisce Edel. Info:
www.paolaiezzi.com
www.myspace.com/paolaiezzi
www.impattozero.it
Thanks to Angelo Napolillo for conceiving this spot and to Roberto Benfenati for the wonderful voice
L'EP "Alone" è a impatto zero: compensata la CO2 prodotta con la creazione e tutela di nuove foreste in Costa Rica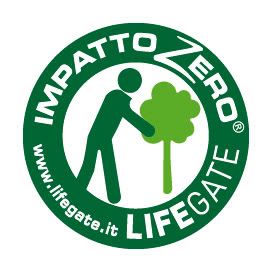 "THE GREAT ENEMY OF KNOWLEDGE IS NOT IGNORANCE.IT IS THE ILLUSION OF KNOWLEDGE" - Stephen Hawking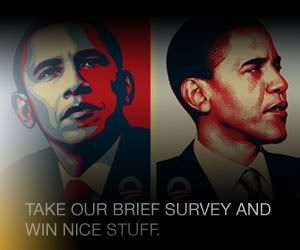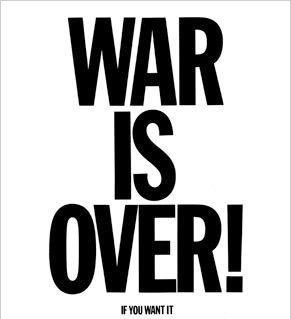 If you wanna make the world a better place take a look at yourself then make that change...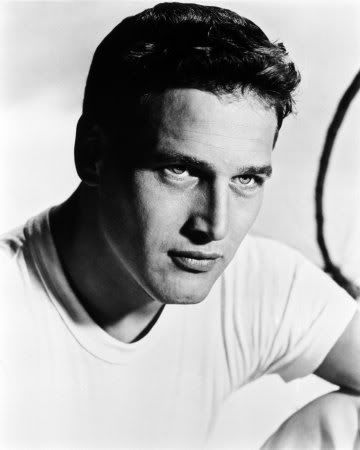 GOMORRA - THE MOVIE - 2008






RAISING MALAWI 2007 - Make your own Donation to www.raisingmalawi.org





Member Since:
March 27, 2007
Members: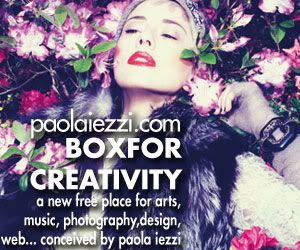 BUY DANCING ALONE on iTUNES NOW!!!
ALONE: WATCH THE MAKING OFF!"
Compra Alone EP - iTunes!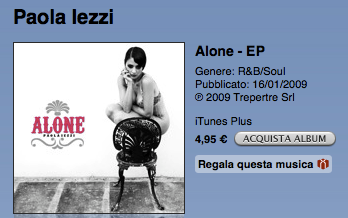 PAOLA IEZZI NEW VIDEO "ALONE"









PORTRAITS BY PAOLA IEZZI

Influences:

ELVIS-The King- performing "HEARTBREAK HOTEL"



MARVIN GAYE&TAMMY TERREL - "AIN'T NO MOUNTAIN HIGH ENOUGH"



THE GREAT AND ONLY MICHAEL!



DAVID BOWIE - ASHES TO ASHES


Record Label:
Trepertre Music
paola iezzi has 11023 friends.