No recent updates in this category.
Why not...
Tara Bohren hasn't earned any badges yet... have you?
General

Ghosts, spirits, haunts, paranormal, supernatural, sci fi, the bizarre and unexplainable...that sort of thing! You know, the stuff that makes the hair on the back of your neck stand up...but you're not really sure why.

..

Music

Movies

Ghost Adventures

,

the RAW documentary

, is pretty phenomenal. I would recommend it to everyone...skeptics especially! It really makes you stop and think,

and they host awesome live events. Plus

,

they are really nice guys. Don't mess with my boys

,

or I will rough you up

, m'kay? LOL. My team A1 and I always represent big love for GAC. You down with G A C? Yeah you know me! Dane Cook, Vicious Circle is freaking HILARIOUS. I also love movies like What Dreams May Come and What Lies Beneath. White Noise and White Noise 2,

anything with vampires

,

the classics like The Goonies and Pee Wee's Big Adventure

,

and the movies like Labyrinth and Dark Crystal. ..

Television

Ghost Adventures

,

UFC

,

Fringe

,

Dead Famous

,

Supernatural

,

Moonlight

,

Paranormal State

,

Americas Next Top Model

,

American Idol

,

Mindfreak

,

X Files

,

Charmed

,

Alias

,

Extreme Makeover Home Edition

,

Life

,

House

,

Ghost Hunters

,

CSI Las Vegas

,

Smurfs

,

David Blaine

,

Bones

,

Angel

, and YES- I admit I like Ghost Whisperer. Here's my big confession...I totally miss the series' Tour of Duty,

Firefly

, and High Mountain Rangers. LOL. ..

Books

The Psychic in You is a great read. Also love anything by John Edward. And, I enjoy Eldon Thompson as well as Michael Laimo. Both really awesome guys. You can find both of these gentlemen in my friends. If you want to read a book on just about anything paranormal in Nevada, stop by Janice Oberding's page. She is also in my top friends. One of the neatest and nicest ladies on the planet. You'll love the books, trust me. Just read Ghosts Among Us by James Van Praagh. It was awesome. If you want to laugh until your sides hurt, I'd suggest hunting down one of Kelly Crigger's blogs. That is one funny man, and very nice as well!

..

Heroes

Until recently, I had said I was hero-less. I think everybody who is plugging away at this crazy thing we call life is a hero in many ways. And I try to remember that one person's hero is somebody else's weirdo. But today, I realized that the true unsung heroes are the men and women of this country's military who are putting their lives on the line every day and night for the freedom and safety my family enjoys. Much respect to the armed forces. Anybody who puts themselves out there selflessly to benefit someone else, expecting nothing in return- those people are my heroes.

..
Play

Play Next

Add to queue

Play

Play Next

Add to queue

Play

Play Next

Add to queue

Play

Play Next

Add to queue

Play

Play Next

Add to queue
About me:
Welcome to the PIT!
A1 forever, cuz that's how we roll. LOL
You fans have asked for it, so here is an address where you can write to us here at Ghost Adventures. Ghost Adventures 9850 S. Maryland pkwy ste: A=5 #219 Las Vegas, NV 89183
Quotes of the day...
"Life is eternal and love is immortal; And death is only a horizon, And a horizon is nothing save the limit of our sight." --Rossiter W. Raymond
"Opportunity is missed by most people because it is dressed in overalls and looks like work." ~Thomas Edison
"Hate is easy. Love takes courage."
"Love is worth everything we pay."
"Death is not extinguishing the light, it is putting out the lamp because dawn has come." - Rabindranath Tagore
"The greatest glory in living lies not in never falling, but in rising every time we fall." ~Nelson Mandela
"Fear is the darkroom where negatives are developed."
....
"Love Knows No Limits"
Love is never wasted. It always makes a difference. If your heart is true when you give love, then it will always come back to you. I don't count the cost of loving someone, or showing kindness. When things are at their darkest, whatever I have given out will find me. Everything balances. Without love, there is no loss. But without loss, we can't appreciate what we have. So, I choose to love without limits or fear. I believe in tomorrow.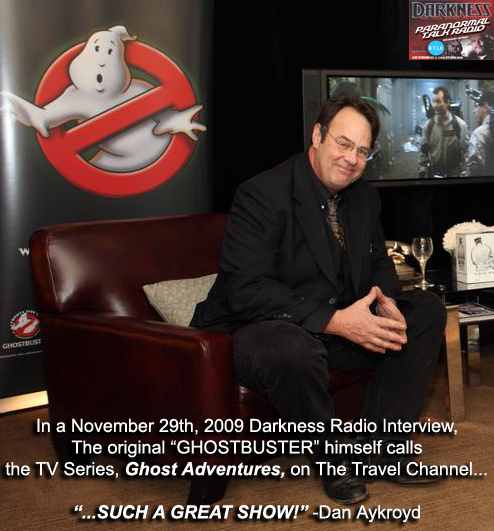 Application Process is OPEN! Click below to apply....

..

Want this badge?..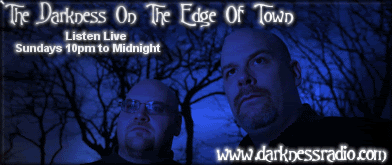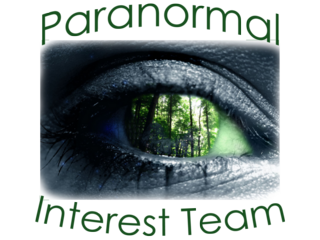 Thank you to Daniel in Romania for his permission to use the image creation above on our apparel and gear! You can find more details in our blog!
Please go to www.cafepress.com/PITcrewshop to buy apparel!
The PIT (Paranormal Interest Team) is a group of individuals who have an interest in the paranormal. Some are investigators affiliated with other teams, some are individuals with an open mind and a curiosity about things that can't always be explained. A1 Paranormal Interest Team is an offshoot of this bigger group. There are only five members of A1- myself, Stacy, Mike, Kelly, and Deb. My name is Tara. I started the PIT. Some people call me "T". GAC calls me "Little G". I have a four year old daughter. I work for the state of Oregon as a case manager and domestic violence point person, and I am a production assistant for Ghost Adventures. I have a degree in Psychology specializing in grief counseling. I operate a small photography studio, and I volunteer for a variety of organizations including the American Cancer Society; Now I Lay Me Down To Sleep bereavement photography; the American Child Photographers Charity Guild, and an Oregon wolf sanctuary. I work with the police department's DVRT (domestic violence response team) as an advocate and field training officer. And, I am fascinated and intrigued by the paranormal. I would like to network with other people who share that interest. Skeptics are welcome here, as long as they come with their minds open. The rule here is respect. Everyone's opinions are welcomed as long as they are shared respectfully.
A bit about my sign...LOL. Scorpios are known for their intense and powerful natures. They are willful, proud, and calm with an electrifying undercurrent of seething intensity. Purposeful and animated with force, they project a magnetic personality. Scorpio does nothing in half measures. An all or nothing attitude permeates their entire life. When fixed on something or someone, the scorpio perseveres. Scorpio never settles. Life is meant to be lived to the fullest or not at all. Scorpio will rarely be found in the center of activity, but will always know just what is going on of concern to him. Their tenacity and willpower are enviable, their depth of character and passionate conviction admirable, but it is their deep sensitivity that makes them the best and most loyal friend. This same quality makes them the most treacherous of enemies. When they harness their abundant energy constructively, their self-confidence tempered with shrewdness, and their ambition coupled with generosity toward others, they excel at whatever they undertake. Scorpios are demanding of others, but never ask someone to do what they would not do themselves. They can be fanatically focused and work till they drop.
..
Who I'd like to meet:
People interested in joining the PIT crew! If you would like to join us, request an add and send me a message! I will send you an official PIT crew member banner for your page at your request. There are no costs associated with the PIT crew.
Status:

In a Relationship

Here for:

Networking, Friends

Hometown:

Hillsboro, OR

Orientation:

Straight

Height:

5' 4"

Ethnicity:

White / Caucasian

Zodiac Sign:

Scorpio

Children:

Proud parent

Smoke / Drink:

No / Yes

Education:

College graduate

Occupation:

Government Employee

Income:

$45,000 to $60,000
Western Oregon University

Monmouth,OR

Graduated:

1997

Student status:

Alumni

Degree:

Bachelor's Degree

Major:

Psychology

Minor:

Criminal Justice and Health

1993 to 1997

Hillsboro High School

Hillsboro,OR

Graduated:

1993

Student status:

Alumni

Degree:

High School Diploma

1990 to 1993