No recent updates in this category.
Why not...
Aussie Pattinson Love hasn't earned any badges yet... have you?
General

First Official Twilight Clip - Thanks to MTV!!!

..

Australia release date for the movie is 8/01/09 (a month after america)

If you would like to help us Aussies change this, please sign our petition!!

PLEASE HELP US!!!

..

Twilight Trailer

Twilight

.. Trailer for How To Be! A Twilight Trailer made by Me!!

Movies

PLEASE ADD ALSO

Click Here To Add

..

..

..

..
About me:
My name is J! Welcome to the Robert Pattinson Australia Fan Site. This page is dedicated to supporting Robert Pattinson as Edward in the upcoming movie Twilight.
Twilight is based on the book written by Stephenie Meyer.
..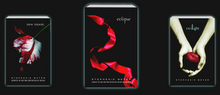 The upcoming movie stars Robert Pattinson (of course) as Edward Cullen, and Kristen Stewart as Bella Swan.
..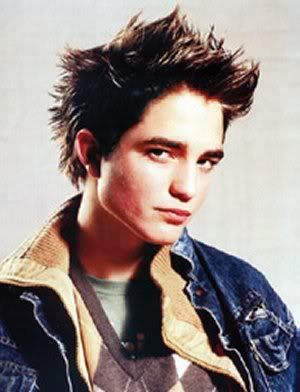 ..
DOB 13th May 1986 London, England, UK
When Robert was 15, he started acting in amateur plays with the Barnes Theatre Company.
In 2003, Robert took on the role of Harry Potter and the Goblet of Fire (2005) as Cedric Diggory and was the first person seen for the role of Cedric Diggory.
He enjoys music and is an excellent musician, playing the guitar and keyboard. He is also an excellent sportsman, taking part in everything from football and athletics to skiing and snowboarding.
..
Who I'd like to meet:
Robert Quotes
"Up until I was 12 my sisters used to dress me up as a girl and introduce me as 'Claudia'! Twelve was a turning point as I moved to a mixed school and then I became cool and discovered hair gel."
"It's strange, somebody asked for my autograph the other day. Because I finished school and I'm not really doing anything at the moment, I was just kind of aimlessly wandering around London and these two guys who were about 30 came up and asked for my autograph. I was really quite proud at the time, and they wanted to take photos and stuff. And then they were sort of wandering around and I was kind of wandering around and I bumped into them about three times, and every single time their respect for me kept growing and growing and growing."
"I aspire to be Jack Nicholson. I love his every single mannerism. I used to try and be him in virtually everything I did, I don't know why. I watched One Flew Over the Cuckoo's Nest when I was about 13, and I dressed like him. I tried to do his accent. I did everything like him. I think it kind of stuck with me."
TWILIGHT MOVIE PLAYLIST
ICONS I MADE!!
Status:

Single

Zodiac Sign:

Libra