Play

Play Next

Add to queue
Play

Play Next

Add to queue

136 plays

Play

Play Next

Add to queue

77 plays

Play

Play Next

Add to queue

66 plays

Play

Play Next

Add to queue

1,213 plays

Play

Play Next

Add to queue

944 plays
Genre: Acoustic / Alternative / Roots Music

Location Clonmel, Un

Profile Views: 20409

Last Login: 2/28/2013

Member Since 10/27/2006

Website paularyan.co

Record Label Unsigned

Type of Label Unsigned

Bio

.. "Sing Away The Sadness".. CD Album, 9 original tracks... Released Jan 2007.. £8 (+ £1.50 p&p).. .. .. website http://paularyan.co .. .. .. .. .. .. .. .. .. .. .. .. .. .. .. HTTP://PAULARYAN.CO Paula is a compelling SINGER-SONGWRITER whose POWERFUL, insightful songs are inspired by the LYRICISM and musical PASSION of her Irish Gaelic ROOTS & driven by the FUNKY rhythmic influences and "WACKY" instruments of music from other cultures. .. .. For more information about Paula and her music see http://paularyan.co .. .. Paula charms and beguiles audiences with: SHEER DELIGHT IN MUSIC-MAKING, UNMISTAKEABLE JOY OF SINGING, POTENT, THOUGHT PROVOKING LYRICS, CELTIC WIT & HUMOUR! .. .. Info/Bookings: email prsingersongwriter@yahoo.co.uk .. .. Paula has performed her songs on radio and TV in the UK (BBC Radio York, WFM Radio in Manchester, BCB 106.6 Bradford), Ireland (Tipp FM, Tipperary Mid West FM and the USA (Channel 10 TV, Princeton). .. .. Paula's songs have received international acclaim. .. .. In 2006, Paula was a finalist in one of Ireland's leading song contests - the Clonmel National Song Contest with her song 'THE FAINTEST TOUCH' (www.clonmelnationalsongcontest.com). .. .. .. Paula has had considerable success in some of America's biggest song contests. .. .. In 2007, Paula's song 'The Red Rose' received an Honor Award from the Great American Song Contest. .. .. In 2008, another of Paula's song 'The Faintest Touch' received a further Honor Award from the Great American Song Contest. .. .. .. .. .. .. .. .. .. .. Click Below For A Review Of Paula's Performance at Saltaire Festival 2007.. .. .. .. .. .. .. http://paularyan.co.uk .. .. .. www.reverbnation.com/paulryan .. .. .. www.soundcloud.com/paularyan

Members

Paula Ryan

Influences

Paula has developed her own unique punchy style which transcends established musical boundaries, combining contemporary rock/pop with rhythms, sounds and instruments from other cultures while not forgetting the lyricism and the "craic" of her Irish, Gaelic musical roots. http://paularyan.co, www.reverbnation.com/paularyan, www.soundcloud.com/paularyan,

Sounds Like

..SOMETHING YOU'LL WANT TO HEAR ALOT MORE OF..... http://paularyan.co
Bio:
"Sing Away The Sadness"
CD Album, 9 original tracks.
Released Jan 2007
£8 (+ £1.50 p&p)

..
.. .. ..
.. ..
Paula is a compelling SINGER-SONGWRITER whose POWERFUL, insightful songs are inspired by the LYRICISM and musical PASSION of her Irish Gaelic ROOTS & driven by the FUNKY rhythmic influences and "WACKY" instruments of music from other cultures. Paula charms and beguiles audiences with: SHEER DELIGHT IN MUSIC-MAKING, UNMISTAKEABLE JOY OF SINGING, POTENT, THOUGHT PROVOKING LYRICS, CELTIC WIT & HUMOUR!
Info/Bookings: email prsingersongwriter@yahoo.co.uk
Paula has performed her songs on radio and TV in the UK (BBC Radio York, WFM Radio in Manchester, BCB 106.6 Bradford), Ireland (Tipp FM, Tipperary Mid West FM and the USA (Channel 10 TV, Princeton).
Paula's songs have received international acclaim.
In 2006, Paula was a finalist in one of Ireland's leading song contests - the Clonmel National Song Contest with her song 'THE FAINTEST TOUCH' (
www.clonmelnationalsongcontest.com
).
Paula has had considerable success in some of America's biggest song contests.
In 2007, Paula's song 'The Red Rose' received an Honor Award from the Great American Song Contest.
In 2008, another of Paula's song 'The Faintest Touch' received a further Honor Award from the Great American Song Contest.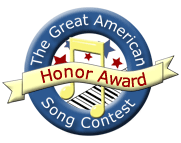 Click Below For A Review Of Paula's Performance at Saltaire Festival 2007
Member Since:
October 27, 2006
Members:
Paula Ryan
Influences:
Paula has developed her own unique punchy style which transcends established musical boundaries, combining contemporary rock/pop with rhythms, sounds and instruments from other cultures while not forgetting the lyricism and the "craic" of her Irish, Gaelic musical roots.
Sounds Like:
..SOMETHING YOU'LL WANT TO HEAR ALOT MORE OF.....
Record Label:
Unsigned