No recent updates in this category.
Why not...
Paul B hasn't earned any badges yet... have you?
General

FRANK ZAPPA

, , MUSIC, ART, GLASS-ART, CERAMIC-ART.

Music

FRANK ZAPPA

MIKE KENEALLY

MILES DAVIS

THELONIOUS MONK

ERIC DOLPHY

JOHN COLTRANE

J.S. BACH

CAPTAIN BEEFHEART

IGOR STRAVINSKY

CHARLES MINGUS

BELA BARTOK

ALLAN HOLDSWORTH

JIMI HENDRIX

GARY LUCAS, BRYAN BELLER, KING CRIMSON, HATFIELD AND THE NORTH, MIKE GAITO, GENTLE GIANT, JEFF BUCKLEY, CHRIS OPPERMAN, ANTON WEBERN, ALBAN BERG, GUSTAV MAHLER, EDGAR VARÈSE, HENRY PURCELL, MARIN MARAIS, SAINTE COLOMBE, STEVE VAI, CHARLES MINGUS, KURT WEIL, RADIOHEAD, KEITH JARRETT...etc. etc.

Movies

200 MOTELS. UNCLE MEAT,

ALL QUENTIN TARRANTINO'S

,

DIE BLECHTROMMEL

Television

SATURDAY NIGHT LIVE,

SOUTHPARK

Books

THE REAL FRANK ZAPPA BOOK

Heroes

FRANK ZAPPA, MIKE KENEALLY, BRYAN BELLER, ERIC DOLPHY, JOHN COLTRANE, MILES DAVIS, IGOR STRAVINSKY, BEN WEBSTER, ALLAN HOLDSWORTH, THELONIOUS MONK

POSTCARDS
Play

Play Next

Add to queue
About me:
© 2009 P. Berkholst - All rights reserved
..
Find more artworks like this on artreview.com
,br>
GARY LUCAS in Amsterdam filmed by PaulB 09-21 2008
Adrian Belew Powertrio 10-29 2008 The Hague (me at 2:15)
GARY LUCAS live MCO studio sessions Hilversum 01-19 2008 (filmed by PaulB)
GARY LUCAS jamming on Bibiche's guitar Amsterdam 01-21 2008. (Filmed by PaulB)
WANNA TRADE SOME MIKE KENEALLY? CLICK IT>>


FZ by Cal Schenkel 2007


FZ & Bianca 1976




FZ with Archie Shepp


FZ with Angel and Punky Meadows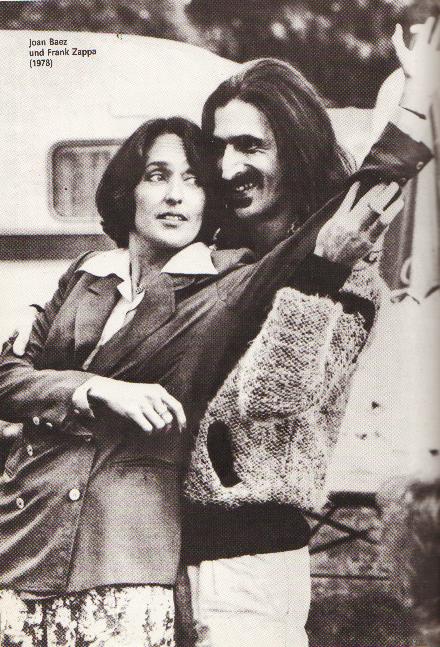 THE FACT THAT WE'RE LEFT WONDERING "WHAT WOULD FRANK HAVE DONE" WHEN WE'RE FACED WITH A NEW FORMAT PROVES THAT ZAPPA WAS OUR MOST INSPIRING SUBVERSIVE WITHIN THE MASS CULTURE INDUSTRY. HOW WE MISS HIM!


..





.. .. .. ..
Who I'd like to meet:
FRANK ZAPPA !
Frank Zappa, leader of the Mothers of Invention, likes to call himself a "creep," and says his upbringing made him that way. "I always felt my parents had a boring life," he explains. "They spent most of it watching TV. I wanted to entertain myself, so I steered myself in the other direction." As a consequence, between ages 18 and 21 Frank was alternately kicked out of the house and kept in "protected custody," as he puts it. "My father was afraid the neighbors would see me, but afraid if I moved out I might do something worse." Francis Zappa worked hard as a college history teacher, a government meteorologist and a mathematician to secure his family's place in the middle class. He is now retired and seems to eagerly identify with his son's success. When asked to be photographed with Frank, the senior Zappas chose his Los Angeles living room instead of their own. "I played guitar ," his father explains, "and I think that inclined Frank to music. I had hoped he would follow something like what I had Done , but later I realized that this was not his bag." "My father has ambitions to be an actor," Frank confides. "He secretly wants to be on TV." Mrs. Rosemarie Zappa has an offhand approach to her famous son. "The thing that makes me mad about Frank," she says, "is that his hair is curlier than mine and blacker.
Life, september 24, 1971
Frank Zappa and the Mothers of Invention in a 1967 concert that incorporated music with the psychedelic projections of the Joshua Light Show
Garrick Theatre, NY, july 1967
postcard
postcard
Status:

Married

Hometown:

AMSTERDAM

Orientation:

Straight

Zodiac Sign:

Sagittarius

Children:

Proud parent

Education:

High school