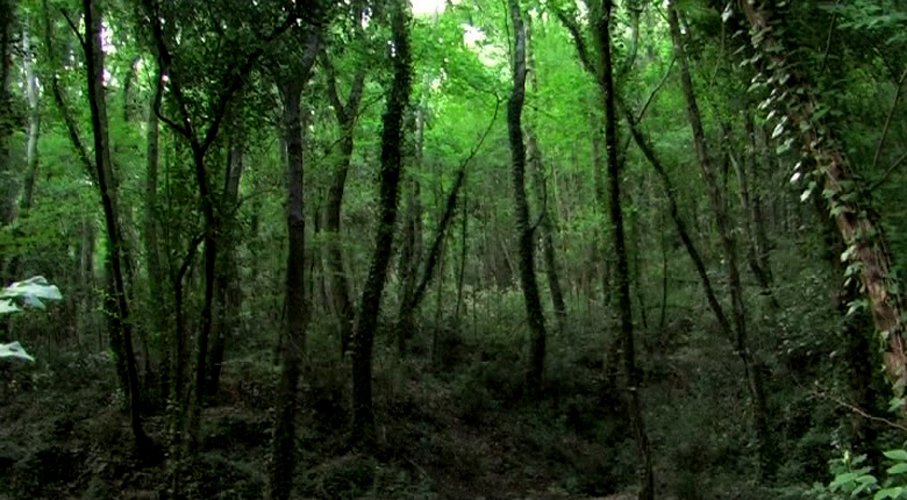 Play

Play Next

Add to queue
Play

Play Next

Add to queue

365 plays

Play

Play Next

Add to queue

254 plays

Play

Play Next

Add to queue

207 plays

Play

Play Next

Add to queue

1,291 plays

Play

Play Next

Add to queue

116 plays
Genre: Down-tempo / Other

Location tuscany, Seleziona la tua provincia., It

Profile Views: 54476

Last Login: 10/3/2011

Member Since 12/26/2006

Website www.pt-r.com

Record Label RM,Touch, AuroraBorealis, ActualNoise ,Afe, Boring Machines,OEC,Silentes

Type of Label Indie

Bio

Members

Influences

Sounds Like
Pietro Riparbelli is a philosopher, composer and sound-multimedia artist based in Livorno (Tuscany). His compositions have been published by TOUCH, Radical Matters Ed/Label (IT), Aurora Borealis (UK), Actual Noise/20buckspin (US), Afe Records (IT), Boring Machines (IT). He is working in Italy with the Enrico Fornello Contemporary Art Gallery... Riparbelli's performances and installations have been presented at D'Amelio Terras contemporary art gallery (NY), Equinox Festival (London), Nuit Blanche (Paris), Magazzino d'arte moderna (Rome), Palazzo delle Papesse (Siena), Flora (Florence), Fundació Tàpies (Barcelona), Base progetti per l'arte (Florence).

He works with performances, sound installations and recorded works and in the last three years has been collaborated through selected projects with Massimo Bartolini, Nico Vascellari, Philippe Petit, Fabrizio Modenese Palumbo, Influx, Francisco Lopez, L'Acephale, Christina Kubisch, Seth Cluett, Burial Hex, Yannick Franck and others... He is a curator/executive producer of the independent music label Radical Matters - Editions Label with the new series "Metasound" to investigate the dimension between music and contemporary art.

Artist Statement

My work arises from the study of the Phenomenology of perception with particular reference to the dichotomy between Visible/Invisible strictly connected with the studies about the concept of sound landscape. I usually compose works in relation to the environment or to experimental practices of collaborating with other artists (for instance "Chthonian Music" has been composed with sound sources by Francisco Lopez, Christina Kubisch, Massimo Bartolini, Seth Cluett, Y.E.R.M.O., Francesco Brasini, Luciano Maggiore, Gianluca Becuzzi, Andrea Marutti, Philippe Petit, Deadwood, Burial Hex, Aderlating, Utarm, Nordvargr, L'Acephale) About the environmental works I usually make a deep investigation of particular places, making recordings like field recordings or recordings of signals from short wave radio receivers and VLF receivers, in order to compose conceptual works about the selected sites; together with a deep study about the history of the place on which I'm working on. This is the case of works like "4 Churches" – by Touch Music - that has been composed with sound sources taken from some Cathedrals or "Voices from Thelema" that has been recorded within Thelema Abbey in Cefalù utilizing short wave radio receivers. In some of my works I also play organ voice, drum and other instruments, but I never use digital sound sources. I'm interested in reconfiguring the sound panorama through its transcendental aspects to create a dimension that is not only sound but mainly a total perceptive dimension that bring ourselves to find out a new kind of perception.

I realize works as PIETRO RIPARBELLI especially related to the world of Contemporary Art. So each work arise from a conceptual idea turned into sound. The field in which I principally work is linked to the perception of the sound landscape and to the perception of inner states of consciousness related to other dimensions of awareness.

K 11 is a project that deals with the world of radio signals, the trans-communication and other invisible phenomena, to create a dimension where the only sound sources are signals from shortwave radio receivers and field recordings taken from very specific locations. In this project I use only sounds coming from the atmosphere and from invisible places turned into fields of drone with particular interest into the study of the dynamics of Noise.

With PT-R project I want to investigate the way to create rhythmic sound landscapes making the use of environmental sounds (field recordings) with particular reference to the world of electronic scene. The method I utilize within PT-R project is based on sampling of environmental sound sources turned into rhythmic framework.

SELECTED DISCOGRAPHY:.

Pietro Riparbelli:

"4 Churches" - TOUCH Spire 4 (mp3 download 2010)

K11:

"Music from the Ionosphere" - Radical Matters Ed/L (Cd-r 2008).

"Voices from Thelema" - Aurora Borealis (Cd-Enhanced 2009).

"Waiting for the Darkness - Afe Records (Cd-r 2010)

"Metaphonic Portrait 1230 A.D." - Actual Noise/20buckspin (Cd-Enhanced 2010)

"The Sacred Wood" - Old Europa Cafe (Cd 2010)

Collaborations:

PT-R/Kenji Siratori "Insane Asylum 911" - Hypermodern Records (Cd-r 2007)

Pietro Riparbelli /Massimo Bartolini "Aus Schlafes Bruder" - Fundaciò Tapies-Barcelona (Cd 2007)

K11/RM "Radiodrama – Collapse" - Radical Matters Ed/L (Cd 2008) .

K11/Blind Cave Salamander "The Nietzsche Fabrik Sessions/Transmission" - Radical Matters Ed/L (enhanced Cd 2009)

K11/Philippe Petit "The Haunting Triptych" - Boring Machines (Cd 2010)

PT-R:

Imaginary landscapes - Radical Matters Ed/L (Cd-r 2004)

Atrocity - Radical Matters Ed/L (Cd-r 2005)

To Seek - Radical Matters Ed/L (Cd-r 2006)

AA/VV:.

ANTIBOTHIS - Occultural Anthology 3 - Antibothis/Thisco (Cd and Book 2010).

BELOW THE RADAR Vol4 - The Wire Magazine (web release 2010).