No recent updates in this category.
Why not...
Phil Tong hasn't earned any badges yet... have you?
General

Friends
Computers
TV
Football

Music

3 Doors Down
Aerosmith
Angels and Airwaves
Ashlee Simpson
Blink 182
Bowling For Soup
CKY
Cold
Danko Jones
Default
Eminem
Evanescence
Fall Out Boy
Fatboy Slim
Finger Eleven
Foo Fighters
Forbidden Lust
Funeral For A Friend
Goo Goo Dolls
Green Day
Hoobastank
Hundred Reasons
Idle Sons
Inme
Jimmy Eat World
Johnny Cash
Kelly Clarkson
Led Zeppelin
Linkin Park
Limp Bizkit
Lost Prophets
Metallica
New Found Glory
Nickelback
Panic! At The Disco
Papa Roach
Puddle Of Mudd
Queens Of The Stone Age
Rammstein
Slipknot
Span
Sum 41
Tenacious D
The Beatles
The Subways
The Veronicas
Theory Of A Deadman
Three Days Grace
Yellowcard


Movies

10 Things I Hate About You
28 Days Later
40 Year Old Virgin
Airheads
Airplane
Alien Vs Predator
American Pie Trilogy
Amityville Horror
Austin Powers Trilogy
Back To The Future Trilogy
Battle Royale 1&2
Be Cool
Blade Trilogy
Bourne Identity
Bourne Supemecy
Charlie and The Cholcolate Factory
Clockwork Orange
Collateral
Daredevil
Day After Tomorrow
Dogma
Donnie Darko
Downfall
Enemy At The Gates
Enemy Of The State
Equilibrium
Face/Off
Fight Club
Final Destination Trilogy
Flight Of The Phoenix
Freaky Friday
Frequency
Fifth Element
Get Over It
Godfather
Gone in 60 Second
Goodfellas
Happy Gilmore
High Fidelity
Hole
Hostage
Ice Age
Identity
Independance Day
Italian Job
Jackie Brown
Jason X
Jay and Silent Bob Strike Back
Kill Bill 1&2
Leon
Life Less Ordinary
Lord Of The Rings Trilogy
The Mask
The Matrix
Mission Impossible 1&2
Monsters Inc.
Monty Python's Life Of Brian
The Mummy
The Mummy Returns
National Treasure
Ocean's Eleven
Once Upon A Time In Mexico
The Others
Phonebooth
Pirates of The Caribbean
Pleasentville
Pulp Fiction
The Replacements
Rockstar
Reservoir Dogs
Roadkill
Sahara
Shaun Of The Dead
Shrek 1&2
Sleepy Hollow
Spiderman 1&2
Starsky & Hutch
Stewie Griffin's Untold Story
S.W.A.T
Swordfish
Taxi Trilogy (French Version)
Terminator Trilogy
Toy Story
True Lies
True Romance
Usual Suspects
Wayne's World 1&2
Wedding Crashers+
Wedding Singer
XXX


Television

Angel
Buffy The Vampire Slayer
Coupling
Family Guy
Futurama
House, M.D
My Name Is Earl
Prison Break
Simpsons
Veronica Mars


Books

Books?
Aaaah, those are the things that light the bonfires right?
Don't read... lol


Heroes

James Hetfield
Brad Arnold
Jacoby Shaddix

About me:
I'm 18
I live in Kent, United Kingdom
Have done my GCSEs already, and i'm taking my A-Levels currently

..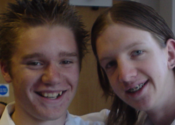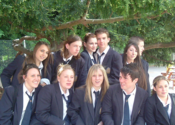 ..
..
Who I'd like to meet:
Who I'd Like to meet:
Papa Roach
3 Doors Down
Metallica
Nickelback
Rammstein
Fall Out Boy
Kristen
Charlotte
Most of my friends in America/Australia

Status:

Single

Here for:

Friends

Hometown:

Canterbury, Kent

Orientation:

Straight

Body type:

6' 2" / Slim / Slender

Ethnicity:

White / Caucasian

Zodiac Sign:

Sagittarius

Children:

Someday

Smoke / Drink:

No / No

Education:

High school

Occupation:

Student