another effin ashley hasn't earned any badges yet... have you?
General

Music

Movies

Anything that Michael Wincott has a speaking part in

, especially

Talk Radio

.

High Fidelity

Red Dawn

Monty Python's Search for the Holy Grail

The Labyrinth

Dead Man

The Trouble with Harry

Interview with a Vampire

So I Married an Axe Murderer

Disney's Robin Hood

The Crow

Tank Girl

Sin City

Conan the Barbarian

Princess Mononoke

The Princess Bride

Alien Resurrection

Star Wars

The Good, the Bad, and the Ugly

The Wicker Man (The first one with the crazy folk music)

Erm. I said Hustle & Flow before, and I meant it. That movie's effin funny as hell.

Really

, I could go on until I told you everything I have a copy of. . .

Television

Dungeons & Dragons

(I can't make up my mind if I want the cloak or the stick!)

Jack's Big Music Show

Going Tribal

Myth Busters

Naked Archaeologist

Dirty Jobs

Emeril

Most anything on the History, Discovery, TLC, Food Network, A&E, etc.

Books

I visit these forums, blogs, and journals daily:

George R.R. Martin's Not a Blog

Steven Brust's A Bland and Deadly Courtesy

Jeff Crook's Midnight, and I'm Still Not Famous

Who I'm reading here lately:

Neil Gaiman(*pant*)

Steven Brust (Paarfi is awesomeness.)

Steven Erikson

Harry Turtledove

Juliet Marillier

Jacqueline Carey

Simon Brown

Glen Cook

Lynn Flewelling

Tad Williams (<3 Briony)

Jane Lindskold (<3 Firekeeper)

L.E. Modesitt (He's got a strange take on good vs. evil and a better-than-average blog.)

Anna Pigeon Mysteries (I never liked Randy Thigpen anyway.)

Amelia Peabody Mysteries (Ramses! Nefret! Ra! Ra! Ra!)

Gear & Gear People of the . . . series (Sister Datura!)

Jack Whyte's Camulod cycle

Various nonfiction, usually history or guides and identification of various plants and fungi.

*PATIENTLY WAITING* on:

GRRM's Dance of Dragons

MORE JV Jones

Short stories about that little mechanical girl Sprokly by that guy in Alaska (A little help? What's 'is name?)

Ditto Clive Barker

and Robin Hobb

Heroes
About me:
Elvgren Pinup of the Moment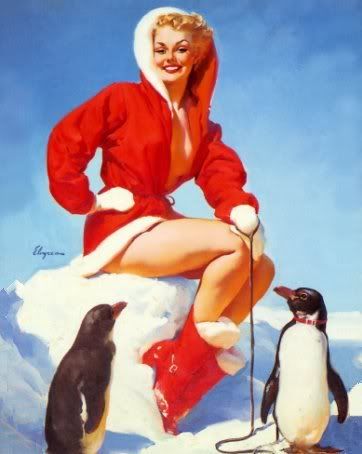 You Are 46% Evil
You are evil, but you haven't yet mastered the dark side.
Fear not though - you are on your way to world domination.
You Are 40% Feminine, 60% Masculine
You are in touch with your masculine side.
You are not overly sensitive and not easily moved.
Occasionally, though, something will get through and touch your heart!
Okay, what is this thing? A puppet show? PERFORMANCE ART?!? A French mime?! (As someone who has a strange and special place for Shakes the Clown in her heart. . .) Watch this!

..


Layout by CoolChaser
.. .. .. .. .. ..
Who I'd like to meet:
Mike Rowe, Chip Foose, Bruce Perry, Jeff Corwin, Bettie Page, Willie Nelson, and Ghandi. Somebody to chunk dice with.
Status:

In a Relationship

Here for:

Friends

Hometown:

Star City

Ethnicity:

White / Caucasian

Religion:

Other

Zodiac Sign:

Scorpio

Children:

Proud parent

Smoke / Drink:

Yes / Yes

Education:

Some college
Henderson State University

Arkadelphia, AR

Graduated:

N/A

Student status:

Alumni

Degree:

None

Major:

English - Creative Writing

Minor:

French

Clubs:

Haddock St.

2001 to 2002

University Of Arkansas At Monticello

Monticello, AR

Graduated:

N/A

Student status:

Alumni

Degree:

None

Major:

English - Creative Writing

Minor:

Wildlife Management

Clubs:

The one with the queers & artists & lit students that put on Mocha Madness. (I was drunk; I don't remember.)

2000 to 2001

Henderson State University

Arkadelphia, AR

Graduated:

N/A

Student status:

Alumni

Degree:

None

Major:

English

Clubs:

Yo Yo & Juggling Club

1998 to 2000

Star City High School

Star City, AR

Graduated:

1998

Student status:

Alumni

Degree:

High School Diploma

1994 to 1998
Arkansas Department of Parks & Tourism

Mountain Pine, Arkansas US

Receptionist ('05-07) Interpreter (2007)

Since March 2005