Play

Play Next

Add to queue
Play

Play Next

Add to queue

933 plays

Play

Play Next

Add to queue

13,774 plays

Play

Play Next

Add to queue

9,943 plays

Play

Play Next

Add to queue

9,254 plays

Play

Play Next

Add to queue

63 plays
Genre: Breakcore / Experimental / Live Electronics

Location PHILADELPHIA, Pennsylvania, Un

Profile Views: 150357

Last Login: 6/4/2012

Member Since 9/28/2003

Website you're looking at it, dickface.

Record Label anyone interested in putting (us) out?

Type of Label Unsigned

Bio

They don't have a "Slovenly Goat Worship" genre in the drop down menu. We here at Porktamer take the internet very seriously. Deadly serious. For serious. .. ..______________________________________________________________.. .. At one point, ..LaLiLuLeLo.. and ..A Feculent Rainbow.. were the democratically elected leaders of ..Porkistan... However, US interference lead to their ouster. Ironically the former leaders sought asylum in the very country responsible for funding the coup that displaced them. They promised to wage a war of subtle subversion through the crafting of fast-food experimental collages and deafening US citizens one show at a time. Deaf to all infidels!!! Porku Akbar!.... Musically speaking, 'experimental' suffices as the strictest definition of Porktamer's sound. Due to a chronic case of ..M..usical ..A..ttention ..D..eficit ..D..isorder [not to be confused with Mothers Against Drunk Driving as Porktamer supports inebriation and/or transportation but, in no way, endorses mothers of any variety], Porktamer has taken on IDM, Breakcore, Glitch, Dubstep, Noise, Doom, Sludge, Punk, Crust, Black/Power/Death Metal, Grindcore, Ambiance, Prog, RIO, Hip-Hop, Crunk, Synth Pop, Electro, Jazz, Spaghetti Western and/or Italian Horror Film Scores, as well as many other genres (most of which, they swear they didn't just make up). Due to chronic cases of self-importance and mortal idiocy, they like to call their genre, "Avant-Tarde." Porktamer attempts to translate their 'jack-off-of-all-trades' nature into their live performances which often include projected visuals, naked bodies, bleeding ears and the mockery of serious illnesses and disorders. Deadly Serious, I tell you..... .... .... .. ...... ......

Members

..A Feculent Rainbow..: Protagonist, ..LALILULELO..:Antagonist and/or Cliché plot device, (..when we perform live.. we have guest appearances), ...... "In the electronic amusement ogre domesticated fowl and animals road person you cannot speak method"

Influences

..Music:..Venetian Snares, Otto Von Shirach, Vytear, Nitzer Ebb, Six Finger Satellite, Pimentola, Black Lung, Kites, Captain Beefheart, This Heat, Shizuo, Tangerine Dream, Can, µziq, Massona, Pffr, Nurse With Wound, Henry Mancini, Smell and Quim, Henry Cow, Coil, MFDoom, Georgio Moroder, Foetus, Chris Watson, King Diamond, Dat Politics, Original Hamster, Serge Gainsbourg, Food for Animals, Bastard Noise, Front Line Assembly, My Bloody Valentine, Amon Tobin, Riz Ortolani, Flux, Animal Collective, Japanese Tourture Comedy Hour, Death in June, Stevie Wonder, Goblin, Fabio Frizzi, Infesticons, Raymond Scott, Autechre, Dave Brockie, Ennio Morracone, Puta, Disharmonic Orchestra, M83, Candiru, Squarepusher, Sleep, Dose One, Buzzov.en, KMFDM, Mandible Chatter, Merzbow, John Zorn, Univers Zero, Ultra Bide, Mike Patton, Eyehategod, Xploding PlastiX, The Boredoms, Cryptopsy, James Plotkin, Pungent Stench, Sleepytime Gorilla Museum, The Bran Flakes, Media 101, Eyvind Kang, Negativland, Human Remains, Cynic, Rizzo Machine, Bernard Herrman, Angina, Crash Worship, Dark Noerd, The Residents, Front 242, Sisters of Mercy, Christine Hamilton, Hrvatski, Jazzkamer, Old Dirty Bastard, The Great Kat, Lustmord, Carl Crack, Mortiis, pan sonic, Venetian Snares, Wolf Eyes, Absu, Black Dice, Godflesh, Neurosis, Dead Can Dance, Dissucks, Cephalic Carnage, Diamanda Galas, Kate Bush, Massona, Noisex, Disecting Table, Yes, Scorn, King Crimson, Thinking Plague, Phillip Glass, My Dying Bride, AndOne, Pata Negra, Ink & Dagger, Soul Junk, Xenis Xenikakis, Today is the Day, Spazz, Paco de Lucia, Melt Banana, Terminal 11, Romantic Gorilla, Man is the Bastard, Jaga Jazzist, Duran Duran Duran, Aphex Twin, Shiina Ringo, the books, Secret Chiefs 3, Bong-Ra, Prince, Ultra Red, Autechre, Diesembowlment, Flying Luttenbachers, Esquivel, Depache Mode, Crotchduster, The Bad Plus, Tom Jones, the band from the competition in Revenge of the Nerds. ..Other:.. Alexandro Jodorowsky, Milo Manara, Guido Crepax, Franz Von Bayros, Harmony Korine, Richard Kern, Hp Lovecraft, Lucio Fulci, Mario Bava, Dario Argento, Sifl & Oly,Takashi Miike, Stephen Chow, Christopher Walken, Steve Martin, HR Geiger, Kitamura, Upright Citizens Bigade, Kurasowa, The Church of the Subgenius, Tsui Hark, Weird Al Yankovic, Sabu, Hunter S. Thomson, Tony Danza, Alan Thicke, Family Guy, Shinto rituals, parapsycology, bloodletting, scavenger hunts, sex, drinking, HOLY MOUNTAIN, Azumi, Haute Tension, Dawn of the Dead (original and remake), Gummo, The Untold Story, Tetsuo the Iron Man, Cannibal Holocaust, Onmyoji, Ju Oh, Ichi the Killer, old godzilla films, Happiness, Begotten, Chinese Ghost Story, Pistol Opera, Cremaster Cycle, Hiroku the Goblin, Man Bites Dog, Amacord, Return of the Living Dead, The Beyond, Cemetary Man, Salo: 120 days in sodom, Emmanuelle, Battle Royale, Versus, Aragami, Brother, Kwaidan, Guniea Pig series, Sharkskin Man and Peach Hip Girl, Cinema Paradiso, Snatch, Audition, Tokyo Fist, Necromatik, Violent Shit, Shawn of the Dead, Makoto Aida psilocibin, The State, pornography, The Vagina Monolouges, Junji Ito, The Brothers Grimm, Savage Steve Holland, George Romero, Tom Savini, Gustav Klimpt, Hans Bellmer, Egon Scheile, Peir Palo Passolini, Eurnamous Boch, Alex Winter, Tom Robbins, Chuck Palahniuk, Mel Brooks, Gene Wilder

Sounds Like

"Totally ridiculous hardcore shit-noise funk that sounds spun for the day rooms of intergalactic psych-wards. You can almost visualize the drugged, overweight dancers sticking their fingers up their asses and flinging shit at each other as they writhe spastically to time-stretched broken beats. Sound is shattered like glass. This is the soundtrack to the amateur pornography of cartoon amputees ripped to the tits on embalming fluid. Not so much music as a sickness." - review from pswehateyou.com
32:34 | 542 plays | Jan 22 2007
6 Songs | Sep 21, 2008

33 Songs | Jun 4, 2012
Bio: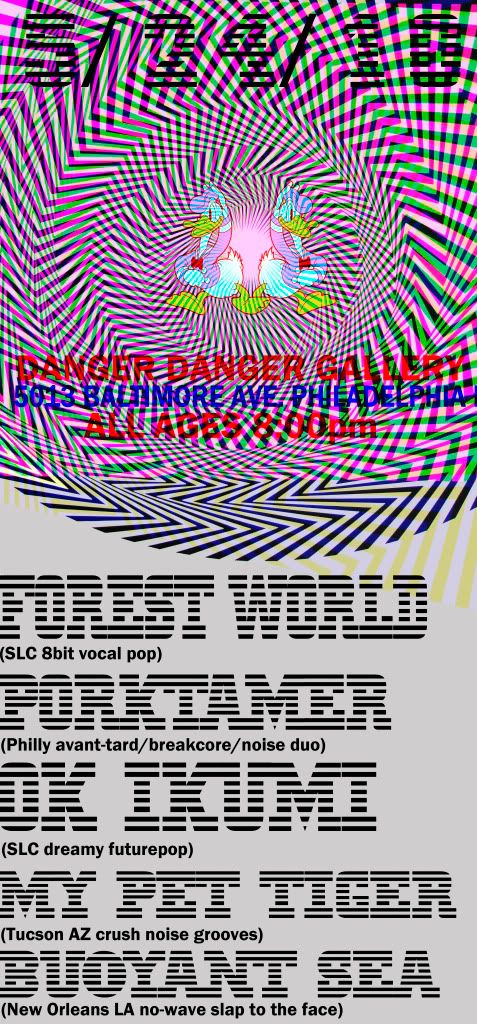 If you want to be our "friend"...
then please send us a personal message. If you're pushing your band/business/website and won't take the time to learn anything about us and say "hi," then fuck off. Yes, we're
that
important. We here at Porktamer take the internet very seriously. Deadly serious. For serious.
______________________________________________________________
At one point,
LaLiLuLeLo
and
A Feculent Rainbow
were the democratically elected leaders of
Porkistan
. However, US interference lead to their ouster. Ironically the former leaders sought asylum in the very country responsible for funding the coup that displaced them. They promised to wage a war of subtle subversion through the crafting of fast-food experimental collages and deafening US citizens one show at a time. Deaf to all infidels!!! Porku Akbar!
Musically speaking, 'experimental' suffices as the strictest definition of Porktamer's sound. Due to a chronic case of
M
usical
A
ttention
D
eficit
D
isorder [not to be confused with Mothers Against Drunk Driving as Porktamer supports inebriation and/or transportation but, in no way, endorses mothers of any variety], Porktamer has taken on IDM, Breakcore, Glitch, Dubstep, Noise, Doom, Sludge, Punk, Crust, Black/Power/Death Metal, Grindcore, Ambiance, Prog, RIO, Hip-Hop, Crunk, Synth Pop, Electro, Jazz, Spaghetti Western and/or Italian Horror Film Scores, as well as many other genres (most of which, they swear they didn't just make up). Due to chronic cases of self-importance and mortal idiocy, they like to call their genre, "Avant-Tarde." Porktamer attempts to translate their 'jack-off-of-all-trades' nature into their live performances which often include projected visuals, naked bodies, bleeding ears and the mockery of serious illnesses and disorders. Deadly Serious, I tell you.
..
Member Since:
September 28, 2003
Members:
A Feculent Rainbow
: Protagonist,
LALILULELO
:Antagonist and/or Cliché plot device, (
when we perform live
we have guest appearances),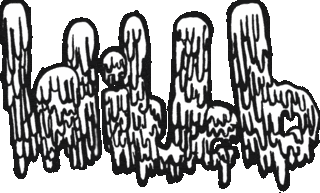 "In the electronic amusement ogre domesticated fowl and animals road person you cannot speak method"
Influences:
Music:
Venetian Snares, Otto Von Shirach, Vytear, Nitzer Ebb, Six Finger Satellite, Pimentola, Black Lung, Kites, Captain Beefheart, This Heat, Shizuo, Tangerine Dream, Can, µziq, Massona, Pffr, Nurse With Wound, Henry Mancini, Smell and Quim, Henry Cow, Coil, MFDoom, Georgio Moroder, Foetus, Chris Watson, King Diamond, Dat Politics, Original Hamster, Serge Gainsbourg, Food for Animals, Bastard Noise, Front Line Assembly, My Bloody Valentine, Amon Tobin, Riz Ortolani, Flux, Animal Collective, Japanese Tourture Comedy Hour, Death in June, Stevie Wonder, Goblin, Fabio Frizzi, Infesticons, Raymond Scott, Autechre, Dave Brockie, Ennio Morracone, Puta, Disharmonic Orchestra, M83, Candiru, Squarepusher, Sleep, Dose One,
Buzzov.en
, KMFDM, Mandible Chatter, Merzbow, John Zorn, Univers Zero, Ultra Bide, Mike Patton, Eyehategod, Xploding PlastiX, The Boredoms, Cryptopsy, James Plotkin, Pungent Stench, Sleepytime Gorilla Museum, The Bran Flakes, Media 101, Eyvind Kang, Negativland, Human Remains, Cynic, Rizzo Machine, Bernard Herrman, Angina, Crash Worship, Dark Noerd, The Residents, Front 242, Sisters of Mercy, Christine Hamilton, Hrvatski, Jazzkamer, Old Dirty Bastard, The Great Kat, Lustmord, Carl Crack, Mortiis, pan sonic, Venetian Snares, Wolf Eyes, Absu, Black Dice, Godflesh, Neurosis, Dead Can Dance, Dissucks, Cephalic Carnage, Diamanda Galas, Kate Bush, Massona, Noisex, Disecting Table, Yes, Scorn, King Crimson, Thinking Plague, Phillip Glass, My Dying Bride, AndOne, Pata Negra, Ink & Dagger, Soul Junk, Xenis Xenikakis, Today is the Day, Spazz, Paco de Lucia, Melt Banana, Terminal 11, Romantic Gorilla, Man is the Bastard, Jaga Jazzist, Duran Duran Duran, Aphex Twin, Shiina Ringo, the books, Secret Chiefs 3, Bong-Ra, Prince, Ultra Red, Autechre, Diesembowlment, Flying Luttenbachers, Esquivel, Depache Mode, Crotchduster, The Bad Plus, Tom Jones, the band from the competition in Revenge of the Nerds.
Other:
Alexandro Jodorowsky, Milo Manara, Guido Crepax, Franz Von Bayros, Harmony Korine, Richard Kern, Hp Lovecraft, Lucio Fulci, Mario Bava, Dario Argento, Sifl & Oly,Takashi Miike, Stephen Chow, Christopher Walken, Steve Martin, HR Geiger, Kitamura, Upright Citizens Bigade, Kurasowa, The Church of the Subgenius, Tsui Hark, Weird Al Yankovic, Sabu, Hunter S. Thomson, Tony Danza, Alan Thicke, Family Guy, Shinto rituals, parapsycology, bloodletting, scavenger hunts, sex, drinking, HOLY MOUNTAIN, Azumi, Haute Tension, Dawn of the Dead (original and remake), Gummo, The Untold Story, Tetsuo the Iron Man, Cannibal Holocaust, Onmyoji, Ju Oh, Ichi the Killer, old godzilla films, Happiness, Begotten, Chinese Ghost Story, Pistol Opera, Cremaster Cycle, Hiroku the Goblin, Man Bites Dog, Amacord, Return of the Living Dead, The Beyond, Cemetary Man, Salo: 120 days in sodom, Emmanuelle, Battle Royale, Versus, Aragami, Brother, Kwaidan, Guniea Pig series, Sharkskin Man and Peach Hip Girl, Cinema Paradiso, Snatch, Audition, Tokyo Fist, Necromatik, Violent Shit, Shawn of the Dead, Makoto Aida psilocibin, The State, pornography, The Vagina Monolouges, Junji Ito, The Brothers Grimm, Savage Steve Holland, George Romero, Tom Savini, Gustav Klimpt, Hans Bellmer, Egon Scheile, Peir Palo Passolini, Eurnamous Boch, Alex Winter, Tom Robbins, Chuck Palahniuk, Mel Brooks, Gene Wilder
Sounds Like:
"Totally ridiculous hardcore shit-noise funk that sounds spun for the day rooms of intergalactic psych-wards. You can almost visualize the drugged, overweight dancers sticking their fingers up their asses and flinging shit at each other as they writhe spastically to time-stretched broken beats. Sound is shattered like glass. This is the soundtrack to the amateur pornography of cartoon amputees ripped to the tits on embalming fluid. Not so much music as a sickness." - review from
pswehateyou.com
Record Label:
anyone interested in putting (us) out?
Porktamer has 8055 friends.