Play

Play Next

Add to queue
Genre: Indie / Pop / Rock

Location Ghent, East Flanders, BE

Profile Views: 1701853

Last Login: 12/14/2010

Member Since 5/10/2006

Website http://www.pornorama.be

Record Label GreenLFant

Type of Label Indie

Bio

Pornorama started at The Tube, Sebastian's' home studio, where he invited several fellow musicians to hook up on some tunes. After a few months there was a nice list of songs and the search for a name and band members started. Pornorama is Sebastian Omerson (voc, guit), Jurgen Dewaele (voc, bass), David Bratzlavsky (guit) and Maarten Keteleer (drums) Started out for only three months, the band was already invited for a few festivals and got airplay on Belgian national radio. Record company GreenLFant seemed very interested and recordings for the first album started. For this fine piece of work, a lot of fellow musicians joined in, Stephane Misseghers (dEUS) took care of recording/production, Allan Gevaert (dEUS) joins in for some songs. The result is Under the second, a record with an eclectic gathering of songs, from dark emo (It Beats Fred) to up tempo party music (Get you off), as well as mighty rockers (Lofi, Kicking in side effects) and of course the radio singles (Eddy & Irene, Better off dead, Get you off). After touring in Belgium, France, Switzerland and Holland and playing at nice festivals such as Dour and Bucolique, the band started on new songs. The new record will be out on January 29 2009. Again Sebastian and Stéphane Misseghers shook hands on this, the result is a tiny masterpiece named 'Click here'. Prepare for mighty rockers, loony tunes, goofy shuffles and four to the floors. First single of this record is Boom Boom. SITE: http://www.pornorama.be BOOKINGS: Arno@jazztronaut.be (Vlaanderen) eric@greenlfant.com (Wallonië) France: dun@agauchedelalune.com Switzerland: Florian@sofaagency.ch MANAGEMENT: management@ascrawat.be .... Buy our cd ..here... .... ...... .... .. .. .. .. .. .. ........ .... .. .. .. .. .. .. ........ .... .. .. .. .. .. .. .. .... .. .. .. .. .. .. .. .... ......Pornorama (live in ferrières bucolique)........Uploaded by ..muse324...... .. .. .. .. .. ...... .... .. .. .. .. .. .. .. .... .. .. .. .. .. .. .. .. .. .. .. .. .. .. .. ........View on ExposureRoom...... ..

Members

Sebastian Omerson.. Jurgen Dewaele.. David Bratzlavsky.. Maarten Keteleer.... ..Vote our new single 'It's My Fit' into DE AFREKENING here.... ...... .... .. .. .. .. .... On Tuesday February 9 Pornorama will present its new single and video of 'TOUCHY TYPE' on TMF in the Program 'WTF?'('What the fuck?' 17.00-18.00PM) Sebastian and David did an acoustic session and an interview with the lovely ladies of 'WTF?' .... Check out the video here : .... .. .. .. .. .. .. .. .... .... .... Pornorama will play La Flèche d'Or on 2010-06-18! .... ...... .... .. .. .. .. .. .. .. .. .. .. ........ ....

Influences

Barkmarket The Paper Chase Dinosaur Jr Velvet Underground Hendrix Pixies Kyuss Bowie Exploited Jon Spencer BX Black Mountain Akasha Primal Scream Doe Maar Dead Man Ray Elvis Costello Captain Beefheart Flaming Lips Grandaddy Elvis Presley Frank Zappa Frank Black Buddy Ritch Gene Krupa Clifford Brown Robert Johnson Leadbelly Japan-Hyperactive Kiss Beck and oh well The Beatles New Bomb Turks Dirtbombs Kinks Hitch

Sounds Like

Pornorama
Bio:
Pornorama started at The Tube, Sebastian's' home studio, where he invited several fellow musicians to hook up on some tunes. After a few months there was a nice list of songs and the search for a name and band members started. Pornorama is Sebastian Omerson (voc, guit), Jurgen Dewaele (voc, bass), David Bratzlavsky (guit) and Maarten Keteleer (drums) Started out for only three months, the band was already invited for a few festivals and got airplay on Belgian national radio. Record company GreenLFant seemed very interested and recordings for the first album started. For this fine piece of work, a lot of fellow musicians joined in, Stephane Misseghers (dEUS) took care of recording/production, Allan Gevaert (dEUS) joins in for some songs. The result is Under the second, a record with an eclectic gathering of songs, from dark emo (It Beats Fred) to up tempo party music (Get you off), as well as mighty rockers (Lofi, Kicking in side effects) and of course the radio singles (Eddy & Irene, Better off dead, Get you off). After touring in Belgium, France, Switzerland and Holland and playing at nice festivals such as Dour and Bucolique, the band started on new songs. The new record will be out on January 29 2009. Again Sebastian and Stéphane Misseghers shook hands on this, the result is a tiny masterpiece named 'Click here'. Prepare for mighty rockers, loony tunes, goofy shuffles and four to the floors. First single of this record is Boom Boom. SITE:
http://www.pornorama.be
BOOKINGS: Arno@jazztronaut.be (Vlaanderen) eric@greenlfant.com (Wallonië) France: dun@agauchedelalune.com Switzerland: Florian@sofaagency.ch MANAGEMENT: management@ascrawat.be
Buy our cd
here
.
Member Since:
May 10, 2006
Members:
Sebastian Omerson
Jurgen Dewaele
David Bratzlavsky
Maarten Keteleer
Vote our new single 'It's My Fit' into DE AFREKENING here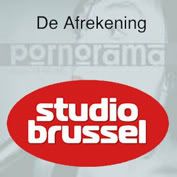 On Tuesday February 9 Pornorama will present its new single and video of 'TOUCHY TYPE' on TMF in the Program 'WTF?'('What the fuck?' 17.00-18.00PM) Sebastian and David did an acoustic session and an interview with the lovely ladies of 'WTF?'
Check out the video here :
..
Pornorama will play La Flèche d'Or on 2010-06-18!
Influences:
Barkmarket The Paper Chase Dinosaur Jr Velvet Underground Hendrix Pixies Kyuss Bowie Exploited Jon Spencer BX Black Mountain Akasha Primal Scream Doe Maar Dead Man Ray Elvis Costello Captain Beefheart Flaming Lips Grandaddy Elvis Presley Frank Zappa Frank Black Buddy Ritch Gene Krupa Clifford Brown Robert Johnson Leadbelly Japan-Hyperactive Kiss Beck and oh well The Beatles New Bomb Turks Dirtbombs Kinks Hitch
Sounds Like:
Pornorama
Record Label:
GreenLFant