Play

Play Next

Add to queue
Genre: Garage / Grunge / Rock

Location Seattle, Washington, US

Profile Views: 19282

Last Login: 11/4/2010

Member Since 7/20/2006

Website www.punishfort.com

Type of Label Unsigned

Bio

Punish Fort refuses doom by control, exploitation, and abuse. Your liberty is at risk, if it is not already a facade. They will come for you. Be ready... .... .. .. .. .. .. .. ...... ..Rock - Performed at The Vortex.... .. .. .. .. .. .. .. .. ..Pumpkinhead Video.... .. .. .. .. .. .. .. .. ..Punish Fort Promotional Video.... .. .. .. .. .. .. .. .. .. .. .. Past Shows:.. ..2009.... 01.10.09 ..CD RELEASE:.. The Central w/Vibrant Society and Alpha Hero.. ..2008.... 10.29.08 The Funhouse w/Slick Tiffany and Chico's Revenge.. 10.21.08 El Corazon w/Minor Imperfection, None in the Running and Glorydog.. 10.01.08 Maggie O'Tooles w/THS, Highlight Bomb and Brie.. 08.30.08 The Point Casino Battle of the Bands.. 08.29.08 Redline w/Mischievous Conduct.. 07.12.08 Oak Harbor Tavern w/ Mischievous Conduct & The Blackout Kings.. 07.07.08 The High Dive w/ Masters Mates & Pilots & Michael Clarke & the Alleywalkers.. 06.20.08 Jimmy Z's w/Syztem7, Revel Reins and Glorydog.. 05.13.08 The Central Saloon w/ Nether and Muldoon.. 04.25.08 Redline w/Bonecandy and Stella Noir.. 03.20.08 The Central Saloon w/ Nether and Lacero.. 03.08.08 The Rocksport w/Fallfast and Bonecandy.. 01.29.08 The Funhouse w/Trigger Renegade.. 01.27.08 The Vortex w/ The Sammus Theory, Bonecandy and None in the Running.. 01.15.08 The Central Saloon w/ The Ronz.. 01.05.08 Oak Harbor Tavern w/ Fallfast and Badd Haggis.. ..2007.... 12.29.07 Redline w/ Vibrant Society - Pumpkinhead Video Release Party.. 11.29.07 Fuel w/Fallfast and Radiolake.. 11.09.07 Redline w/ Triumph & Tragedy and Bombasticide.. 10.26.07 The Lakepointe w/ Fistful of Britney and Bombasticide.. 10.12.07 Jimmy Z's w/ Triumph & Tragedy, Tripnine and Solar Black.. 08.23.07 Fuel w/ The Alligator Pears & Fall Fast.. 08.16.07 Jimmy Z's w/ Rental 58.. 07.20.07 The Green Room @ Jimmy Z's w/ mojave & Jeremy Burk.. 06.21.07 Fuel w/ Evil Twin & Jupiter Crash.. 04.29.07 Cafe Venus/Mars Bar w/ Quiet By Ten & Van Gross.. ..Fan extras!.... Help promote Punish Fort to your friends by cutting and pasting the code below into your MySpace page or website!.... .......... ..........

Members

........ ........ ........ ........ ..John Titus - Management.... ..Email.. or call (206.715.9466) for booking.. You can also send us booking requests through MySpace.

Influences

Sounds Like

Noel, Jordan, John, Steve and Jason
No recent updates in this category.
Why not...
05:00 | 143 plays | Jan 1 2008
Bio:
Punish Fort refuses doom by control, exploitation, and abuse. Your liberty is at risk, if it is not already a facade. They will come for you. Be ready.
Rock - Performed at The Vortex

Pumpkinhead Video

Punish Fort Promotional Video

..   Past Shows:
2009
01.10.09 CD RELEASE: The Central w/Vibrant Society and Alpha Hero
2008
10.29.08 The Funhouse w/Slick Tiffany and Chico's Revenge
10.21.08 El Corazon w/Minor Imperfection, None in the Running and Glorydog
10.01.08 Maggie O'Tooles w/THS, Highlight Bomb and Brie
08.30.08 The Point Casino Battle of the Bands
08.29.08 Redline w/Mischievous Conduct
07.12.08 Oak Harbor Tavern w/ Mischievous Conduct & The Blackout Kings
07.07.08 The High Dive w/ Masters Mates & Pilots & Michael Clarke & the Alleywalkers
06.20.08 Jimmy Z's w/Syztem7, Revel Reins and Glorydog
05.13.08 The Central Saloon w/ Nether and Muldoon
04.25.08 Redline w/Bonecandy and Stella Noir
03.20.08 The Central Saloon w/ Nether and Lacero
03.08.08 The Rocksport w/Fallfast and Bonecandy
01.29.08 The Funhouse w/Trigger Renegade
01.27.08 The Vortex w/ The Sammus Theory, Bonecandy and None in the Running
01.15.08 The Central Saloon w/ The Ronz
01.05.08 Oak Harbor Tavern w/ Fallfast and Badd Haggis
2007
12.29.07 Redline w/ Vibrant Society - Pumpkinhead Video Release Party
11.29.07 Fuel w/Fallfast and Radiolake
11.09.07 Redline w/ Triumph & Tragedy and Bombasticide
10.26.07 The Lakepointe w/ Fistful of Britney and Bombasticide
10.12.07 Jimmy Z's w/ Triumph & Tragedy, Tripnine and Solar Black
08.23.07 Fuel w/ The Alligator Pears & Fall Fast
08.16.07 Jimmy Z's w/ Rental 58
07.20.07 The Green Room @ Jimmy Z's w/ mojave & Jeremy Burk
06.21.07 Fuel w/ Evil Twin & Jupiter Crash
04.29.07 Cafe Venus/Mars Bar w/ Quiet By Ten & Van Gross
Fan extras!
Help promote Punish Fort to your friends by cutting and pasting the code below into your MySpace page or website!



Member Since:
July 20, 2006
Members: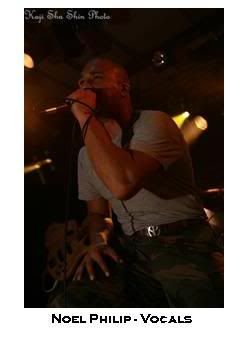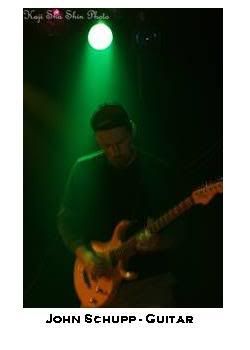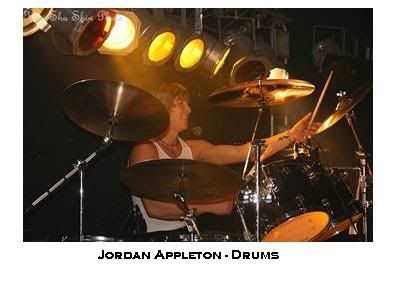 John Titus - Management
Email or call (206.715.9466) for booking
You can also send us booking requests through MySpace.
Sounds Like:
Noel, Jordan, John, Steve and Jason