Play

Play Next

Add to queue
Genre: Hip Hop / Pop / R&B

Location CINCINNATI, Ohio, Un

Profile Views: 124103

Last Login: 5/24/2011

Member Since 10/22/2007

Website www.QwiLiteRecords.ning.com

Record Label QwiLite Entertainment

Type of Label Indie

Bio

Nola Nola cut her teeth in the entertainment industry working in motion picture distribution for nearly a decade with Technicolor Entertainment. She was involved with the management of more than 1500 wide releases both domestic and international, working with more than 30 motion picture studios including Disney, Miramax, Universal, Sony Pictures Releasing, DreamWorks, and Lions Gate Films just to name a few. Nola easily translated this experience into the music industry and has become an integral part of the QwiLite management team. QwiLite Entertainment QwiLite Entertainment is a full service entertainment company based out of New Jersey that will release rock-solid hits guaranteed to get music lovers worldwide hooked to its unique and innovative sounds. The entertainment industry will have no idea what hit them once radio stations, clubs and party-goers start spinning the QwiLite ''flava'' across the nation. Our mission is to cultivate, promote, and manage its individual artists nationwide and internationally. The goal of the company is to be the premier provider of high-tech entertainment products and services. Now, as an independent record label, QwiLite Entertainment is ready to launch its own hot, up-and-coming artists, and put ''QwiLite'' on the map. The Man Behind the Sound Quincy "Q" Patrick, QwiLite CEO Quincy "Q" Patrick is the founder and CEO of QwiLite Entertainment. Over the years "Q" has been writing and producing music for some of the hottest names in the entertainment industry. "Q" was instrumental in the launching of J Records by writing and producing the label's first two gold singles Liquid Dreams for O-Town, and Bizounce for Olivia. His other accolades include composing hits for Grammy Award Winners, Alicia Keys, Babyface, Usher, Luther Vandross, The Temptations, George Benson, Stephanie Mills, multi-platinum artist Joe, Jon B, Victoria "Posh Spice" Beckham, and countless others. In addition, he has written for several movie soundtracks and TV shows. In a short amount of time he has planted his name in the rolodexes of several top executives including Clive Davis, CEO of J Records, Kedar Massenburg, CEO of Motown Records, Antonio L.A Reid, CEO of Def Jam records and many others. After the success of working with others in the entertainment industry, and feeling more in tune with artist and consumer needs,"Q" decided it was time to start his own independent record label, and base the company on integrity, respect and an undying love for music. The result was the birth of QwiLite Entertainment, a company that is taking the industry by storm!

Members

Quincy Patrick, Ranjini, J-Remedy, Jia Conna

Influences

Sounds Like
No recent updates in this category.
Why not...
04:35 | 209 plays | Nov 21 2007
Bio:
.. .. ..
Nola
Nola cut her teeth in the entertainment industry working in motion picture distribution for nearly a decade with Technicolor Entertainment. She was involved with the management of more than 1500 wide releases both domestic and international, working with more than 30 motion picture studios including Disney, Miramax, Universal, Sony Pictures Releasing, DreamWorks, and LionsGate Films just to name a few.
Nola easily translated this experience into the music industry and has become an integral part of the QwiLite management team.
QwiLite Entertainment
QwiLite Entertainment is a full service entertainment company based out of New Jersey that will release rock-solid hits guaranteed to get music lovers worldwide hooked to its unique and innovative sounds. The entertainment industry will have no idea what hit them once radio stations, clubs and party-goers start spinning the QwiLite ''flava'' across the nation. Our mission is to cultivate, promote, and manage its individual artists nationwide and internationally. The goal of the company is to be the premier provider of high-tech entertainment products and services. Now, as an independent record label, QwiLite Entertainment is ready to launch its own hot, up-and-coming artists, and put ''QwiLite'' on the map.
The Man Behind the Sound
Quincy "Q" Patrick, QwiLite CEO
Quincy "Q" Patrick is the founder and CEO of QwiLite Entertainment. Over the years "Q" has been writing and producing music for some of the hottest names in the entertainment industry. "Q" was instrumental in the launching of J Records by writing and producing the label's first two gold singles Liquid Dreams for O-Town, and Bizounce for Olivia. His other accolades include composing hits for Grammy Award Winners, Alicia Keys, Babyface, Usher, Luther Vandross, The Temptations, George Benson, Stephanie Mills, multi-platinum artist Joe, Jon B, Victoria "Posh Spice" Beckham, and countless others. In addition, he has written for several movie soundtracks and TV shows. In a short amount of time he has planted his name in the rolodexes of several top executives including Clive Davis, CEO of J Records, Kedar Massenburg, CEO of Motown Records, Antonio L.A Reid, CEO of Def Jam records and many others. After the success of working with others in the entertainment industry, and feeling more in tune with artist and consumer needs,"Q" decided it was time to start his own independent record label, and base the company on integrity, respect and an undying love for music. The result was the birth of QwiLite Entertainment, a company that is taking the industry by storm!
Featured QwiLite Recording Artists


J-Remedy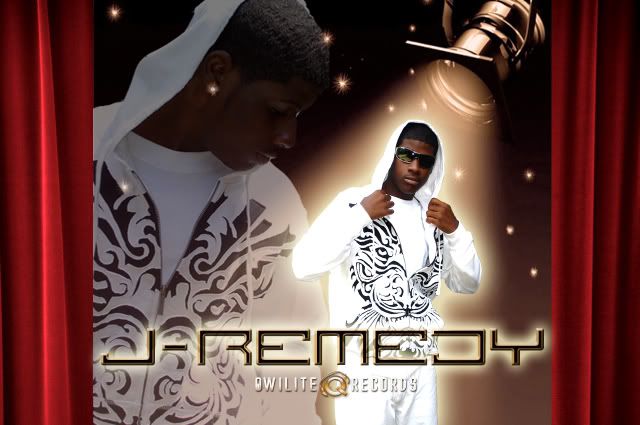 J-REMEDY This 18-year-old music prodigy is reminiscent of the legendary Donny Hathaway, the great Jeffrey Osborne and multi-platinum super crooner Joe in both his vocal skills and songwriting capabilities.

In his short life he has already taken Broadway by storm in productions featuring Clifton Powell, Kim Whitley, Monifah, Dave Hollister, Wanda Nero Butler, and the great Marcus Devine. Touring with the hit stage play "BABY MAMA DRAMA" as the character "TJ". J has also had multiple TV appearances including the hit CBS TV Show "Star Search" hosted by Arsenio Hall and a chance of a lifetime stage sharing experience with Grammy Award winning songstress Celine Dion.

J (dubbed J Remedy because of his throwback workmanship) came from humble beginnings growing up in Philly and is the latest addition to the QwiLite Entertainment family. Under the tutelage of Grammy Award winning, multi-platinum selling songwriter/producer and QwiLite CEO Quincy "Q" Patrick. J's star is certain to shine. A shining addition to QwiLite where stars are born.

Jia Conna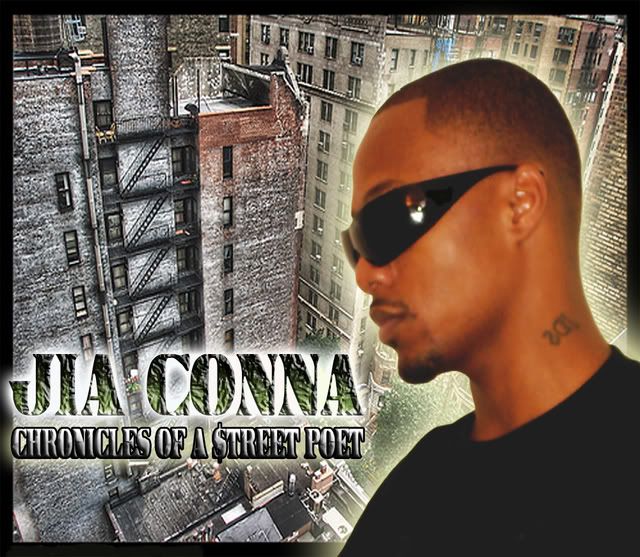 JIA CONNA was born and raised in Newark,NJ. Growing up on the mean streets of Newark, Jia witnessed many things that motivated him to want a better life. Influenced by hip hop greats such as Tupac, B.I.G., Jay-Z and Nas, young Jia began to write lyrics at the tender age of 14. Jia began by writing about the things happening around him until all that changed to actual experiences. Jia attended Vocational High School that boasts alumni such as famed television actress Tisha Campbell and J.D. Williams of HBO's hit show The Wire. By the end of high school, Jia met three brothers from his neighborhood that used to hold free style sessions in their basement which resulted in the formation of the group L.I.F.E. That meeting went from the basement to studio sessions and live performances. As a way to pay for studio time and seeking the finer things in life the young men hit the streets where they became instant hoodstars but the streets have a way of institutionalizing hoodstars which became their fate. Then there was music.

With a swagger and a flow that's relevant to the game, it was only a matter of time before Jia hooked up with the hottest new record label in the game, QwiLite Records, the brainchild of Grammy-award winning producer/composer, Quincy "Q" Patrick. Now, armed with his first single, "Rider Girl", and sheer grind for the music industry, Jia Conna is poised to be the heir to the throne of the rap kingdom.

Ranjini "Indian Princess"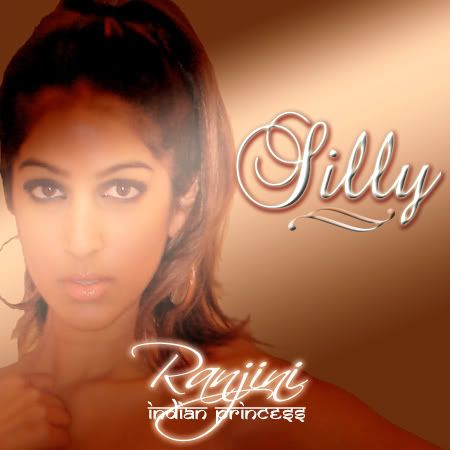 Ranjini, a native of Richmond, Virginia, first started singing at the age of five. She was classically trained in the Indian school of music by her mother. Dancing came to her almost as early as singing did. Since she was six, she has been trained in an Indian dance art form known as Bharatanatyam.

She's no stranger to the stage, having performed in Canada, India, and throughout the United States. But she didn't just want to stick to the Indian arts. On her own, Ranjini learned how to play the piano by ear until her parents decided to formally seek out a piano teacher. Ever since, the piano has been Ranjini's primary instrument. She also plays an Indian stringed instrument called the veena (an ancestor of the sitar).

Growing up, listening to artists like Brian McKnight, Stevie Wonder, and Whitney Houston, among others, she naturally gravitated towards pop/R&B in developing her own vocal style. Dealing with the pressures from Indian society to follow a more practical career path, this girl decided to follow her heart, her love for music.

Defying all odds, she fell under the mentorship of Quincy "Q" Patrick, CEO of QwiLite Entertainment, who has composed hits for some of the hottest names in the music industry: Alicia Keys, Usher, Joe, Luther Vandross, Babyface, and countless others. "Q" has taken Ranjini's artistry to a whole new level. At the pivotal age of nineteen, she decided to put her college career at NYU on hold to whole-heartedly pursue her dream as a recording artist.

After honing her craft as a singer, songwriter, and performer, Ranjini's sweet, sultry voice combined with that authentic Indian flair, puts her in a league with the hottest female artists of the new millennium.

Ranjini's "Music Box" and "This Guy" are certified smash hits in the UK, with "Music Box" debuting at 1 on the UK charts gaining support from such heavy hitters as DJ Bobby Friction. Ranjini's remix of Akon's hit "Don't Matter" created a great buzz stateside in both the industry and the American fan base garnering attention from fashion designers, magazines, radio stations, and promoters. Ranjini's latest single "Instant Message" is a sultry ballad destined to be in the Top Ten launching her into super stardom!


Members:
Sounds Like:
QwiLite Entertainment - Nola has 42599 friends.