just earned the In The Spotlight badge

Because your photos are earning quite a bit of attention.
Bunny hasn't earned any badges yet... have you?
General

learning about images: paint, camera, photoshop.

learning about fire: spinning, campfires, going fast

learning about nature: hiking, cloud watching, rock collecting

learning about my friends: dancing, talking, laughing

learning about myself: art, writing, thinking



Music

..

Movies

..
..

Television

I do have one and turn it on maybe once or twice a week but prefer conversation with a real person, reading a book, or playing WoW.

Books

Anything by Octavia Butler. Most of Jodi Picoult's novels. Presently reading Michael Crichton's Next

..
..

Heroes

All the amazing women who've passed through my life in one way or another.



Your Sex Sign is...
You've got a ton of girls and guys trying to get with you! You're pratically booked up for the next four years. Not only are you great in bed - you're great at making people feel sexy. No wonder you're so popular!

Libra, as you probably have noticed, you are always surrounded by scores of admiring suitors. You are a very accomplished flirt. Catching you is not for the faint hearted. Competition is always fierce.

Your innate charm and incredible looks instantly attract - and keep - your lovers. Old flames and rejected suitors always keep coming back for more.

There is a strong bisexual element in your personality. You're more likely to be aroused by the same sex than other signs. In threesomes, you are more likely to prefer that one partner is opposite sex and that the third is same sex.

Your lovers adore you because you are a real ego stroker. You are eager to please and will do almost anything they ask.

You are a born diplomat, which comes in handy with all of your suitors. You always win fights too, because your charm is irresistable!
'What is your Sex Sign?'
at QuizUniverse.com
About me: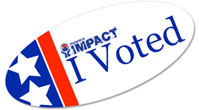 ---
Introspective, growth-oriented, poly, lesbian.
I live to learn. I learn to live.
I want to run and climb and jump forever.
I want to hike and bike and dance like a woman posessed.
I want to make art and love for hours and hours and hours... take a nap and come back for more.
I want to grow tomatoes in the backyard, make dinner together, and take the dogs for a walk.
I want to never stop loving and learning.




Your result for The LONG Scientific Personality Test...
ENFP - The Champion
Your type is known as the Champion type, which is part of the larger group called idealists. Nothing occurs that does not have some deep and ethical significance in your eyes. You see life as an exciting drama. You are very charismatic, yet tend to be too harsh on yourself for not being as genuine as you think you should be. 3% of the population shares your type.
As a romantic partner, you need to talk about what is going on in your life. You are a strong supporter for your partner's efforts to grow and change and be happy. You need to feel that same support from your partner. Expressive, optimistic, and curious, you are eager to enjoy new experiences with your partner, whom you wish to be your confidant and soul mate, as well as play mate. You are uncomfortable sharing negative emotion, though, and tend to withdraw from confrontation and process your feelings privately. You feel most loved when your partner appreciates your creativity, accepts your uniqueness, and sees you as the compassionate person you are. You need to hear your partner tell you how much you mean to them and would love if they did thoughtful spontaneous things to demonstrate it.
Your group summary:
idealists (NF)
Your type summary:
ENFP
Take The LONG Scientific Personality Test at HelloQuizzy



.... ..
Who I'd like to meet:
Women who are ethical, kind, passionate, and compassionate.
Women who keep their word.
Women who are a little left of center and can laugh at themselves.
Women who recommit daily to growth.
Women who love to make peace and create and heal and dance and smile!
Women who climb trees, dance with snakes, play in the mud, ride motorcycles, walk through the fire.
Women who leap.



Femme Sustenance, Butch Substance
"Girls with slick, shiny, barbershop haircuts, trimmed so short your fingertips can barely grip it. Girls with shirts that button the other way. Girls that swagger. Girls who have dicks made of flesh and silicone and latex and magic. Girls who get stared at in the ladies' room, girls who shop in the boys department, girls who live every moment looking like they weren't supposed to. Girls with hands that touch me like they have been exploring my body their entire lives. Girls who have big cocks and like to fuck girls hard. It is the girls that get called sir every day who make me catch my breath, the girls with strong jaws who buckle my knees, the girls who are aren't afraid of their *gender* who make me want to lay down for them."
-Tristan Taormino


Status:

Single

Here for:

Networking, Dating, Serious Relationships, Friends

Hometown:

The Land

Orientation:

Lesbian

Religion:

Other

Zodiac Sign:

Libra