Genre:

MC/Hosts / Political Humor / Stand-Up

TV Shows

3MC........3MC...3MC..

Films

..3-M.C....

Albums

Website

TO BOOK T.P.: 262-930-2127 OR EMAIL djpro35@yahoo.com, facebook/tplucas, twitter/comediantplucas

Bio

3MC...... ...I've been in the comedy game both on and off the stage for over 19yrs.. I have worked with some of stand-ups hottest stars. ie., Damon Williams, Sommore, Shawn Morgan, Chastisy Washington, Ralph May, Diane Corder, Jeff B., Sonya D., B. Cole, Dolemite,. and the list goes on & on. due to the Mid-West not having to many rooms for urban comedy, I was forced to start booking my own shows to survive the game. and I am more than greatfull to the comics and fans who helped make these shows the BOMB!.....THANK YOU!!! "Da Glaucoma Patient of Comedy" T.P. Lucas.....3-M.C. ENTERTAINMENT

Members

RACINES OWN "LOVE EXPRESIION" BAND @ THERE 20 YR. REUNION, THE SHOW WAS HOT!!!3-M.C....

Influences

........and you already know, Mr. Richard Pryer, Rudy Ray Moore, Redd Foxx, Dick Gregory, Damon Williams, Diane Corder, Jammie Foxx, Derrick Ellis, Pierre, Kelvin Girdy, Bob Sumner, JEFF B. & LAST BUT NOT LEAST, SHAWN MORGAN!!!
Play

Play Next

Add to queue

Play

Play Next

Add to queue

Play

Play Next

Add to queue

Play

Play Next

Add to queue

Play

Play Next

Add to queue
About me:
I've been in the comedy game on stage and off since 1990, I got my start in the ATL area, since then I've learned that comedy is a BIG business, so I got off the stage for a while and put together the only full service entertainment co. in WI..today we book shows mostly in Wi. but we have booked shows in other states from time to time. our mission statement is to launch national carreers from local talent, when I say local I mean YOUR TOWN U.S.A.. I have worked with way too many comics to list & they all got paid in full, so if you are funny and can prove it, I'd love to book you on one of our sold out shows...3-M.C...3-M.C
Who I'd like to meet:
TONY MILLER, A TRUE GRINDER FOR STAND-UP COMEDY. IT'S RARE TO FIND A REAL FRIEND IN THIS GAME, & TONY WAS ONE OF MINE.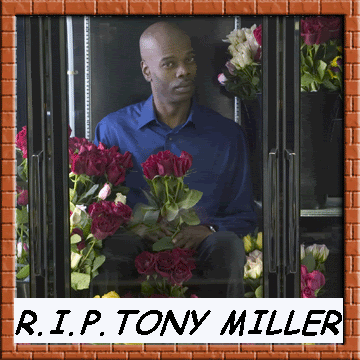 Status:

Married

Here for:

Networking

Hometown:

Racine Wi., by way of: Chicago

Orientation:

Straight

Body type:

5' 9" / Slim / Slender

Ethnicity:

Black / African descent

Religion:

Christian - other

Zodiac Sign:

Aquarius

Children:

Proud parent

Smoke / Drink:

No / Yes

Occupation:

comedian
General

What does your birth month reveal about you?



January
Stubborn and hard-hearted. Ambitious and serious. Loves to teach and be taught. Always looking at people's flaws and weaknesses. Likes to criticize. Hardworking andproductive. Smart, neat and organized. Sensitive and has deep thoughts. Knows how to make others happy. Quiet unless excited or tensed. Rather reserved. Highly attentive. Resistant to illnesses but prone to colds. Romantic but has difficulties expressing love. Loves children. Loyal. Has great social abilities yet easily jealous. Very Stubborn and money cautious.
Take The Quiz Now!
Quizzes by myYearbook.com