Play

Play Next

Add to queue
Play

Play Next

Add to queue

258 plays

Play

Play Next

Add to queue

137 plays

Play

Play Next

Add to queue

91 plays

Play

Play Next

Add to queue

68 plays

Play

Play Next

Add to queue

83 plays
Genre: Breakbeat / Drum & Bass / Techno

Location Madrid, ES

Profile Views: 121796

Last Login: 1/28/2011

Member Since 7/17/2006

Website www.meltingpot-records.net

Record Label MELTING POT RECORDS

Type of Label Unsigned

Bio

.. To View All Releases Click Here!! ...... ....MPR010.. By Kenei .. More Info .. .... ....MPR011.. By Malsum & Krone .. More Info .. .... .......... ..MPR12.. By Brainfuzz & Zardonic .. More Info .. .... .... MPR013 .. By Brainfuzz & Dub Elements .. More Info .. .... .... MPR014 .. By Strago & Eleventh Sun .. More Info .. .... Dj Gon - Melting pot records @ Razzmatazz (Barcelona) <object width="425" height="344"><param name="movie" value="http://www.youtube.com/v/US4nnehBQkU?hl=es&fs=1"></param><param name="allowFullScreen" value="true"></param><param name="allowscriptaccess" value="always"></param><embed src="http://www.youtube.com/v/US4nnehBQkU?hl=es&fs=1" type="application/x-shockwave-flash" allowscriptaccess="always" allowfullscreen="true" width="425" height="344"></embed></object>

Members

Label Manager / DJ --> Gonzalo Rubio - Gon.... .. Co-Manager / DJ / Producer --> Jonathan Key aka Joda & various other aliases...... .. Shop Assistant / DJ --> Javier Sebastián - Jabo aka Jah Bug ...... Graphic Designers.... .. --> Caroline Thiriet - Kanelle - Le Tube à Essais...... .. --> Ibrah_ "mailto:ibrah.nomad@gmail.com"...... ..Sound Engineer --> Alvaro Paniagua...... ...... MELTING POT DJ TEAM:.... ..--> Gon (Madrid, ES).... ..--> Joda Toulouse, FR)...... .. --> Jah Bug (Madrid, ES)...... .. --> Mooncat (Menorca, ES)...... .. --> Malsum (Valencia, ES)...... .. --> 8 (Barcelona, ES)...... ..--> SeBass (Bogotá, COL)...... .... MELTING POT LIVE ACT TEAM:.... .. --> Kenei (Bordeaux, FR)...... .. --> Malsum (Valencia, ES)...... .. --> 8 (Barcelona, ES).......... Send us your music here: ....Send me your track..

Influences

Too many

Sounds Like

http://wildfire.gigya.com/wildfire/PostAndNavigate.aspx?iSnid=1&networkName=myspace&section=About&combo2=&text1=&text2=&SocNetUsername=&SocNetPassword=&authCode=&HtmlContent=%3cimg%20style%3d%22visibility%3ahidden%3bwidth%3a0px%3bheight%3a0px%3b%22%20border%3d0%20width%3d0%20height%3d0%20src%3d%22http%3a%2f%2fcounters.gigya.com%2fwildfire%2fIMP%2fCXNID%3d2000002.0NXC%2fbT%2axJmx%2aPTEyODYzODA2MTMxNTgmcHQ9MTI4NjM4MDYzODczNiZwPTg%2aNjgxJmQ9Jm49bXlzcGFjZSZnPTEmbz1kNTRhOTM%2aZmI5%2fNDQ%2aMjRmOGYwNDIzM2Y3YzQzNmNjYSZvZj%2aw.gif%22%20%2f%3e%3cdiv%20style%3d%22margin-bottom%3a-7px%3b%22%3e%0a%3cembed%20type%3d%22application%2fx-shockwave-flash%22%20src%3d%22http%3a%2f%2fmeltingpot.podOmatic.com%2fswf%2fjwplayer44pro.swf%22%20width%3d%22320%22%20height%3d%22340%22%20allowscriptaccess%3d%22always%22%20allowfullscreen%3d%22true%22%20flashvars%3d%22plugins%3dviral-1%26viral.link%3dhttp%3a%2f%2fmeltingpot.podomatic.com%26height%3d340%26file%3dhttp%3a%2f%2fmeltingpot.podomatic.com%2fmrss_stream.xml%26playlist%3dbottom%26playlistsize%3d80%26streamer%3drtmp%3a%2f%2fstreams.podomatic.com%2fvod%22%3e%3c%2fembed%3e%0a%3c%2fdiv%3e%0a%3cdiv%3e%3ca%20target%3d%22meltingpot%22%20href%3d%22http%3a%2f%2fmeltingpot.podomatic.com%22%3e%0a%3cimg%20src%3d%22http%3a%2f%2fmeltingpot.podOmatic.com%2fimages%2fshare%2fplayer_logo.jpg%22%20border%3d%220%22%20%2f%3e%3c%2fa%3e%3c%2fdiv%3e%0a%3cbr%3e%3ca%20border%3d0%20href%3d%22http%3a%2f%2fwww.gigyamailbutton.com%2fwildfire%2fgigyamailbutton.ashx%3furl%3daHR%2acDovL3dpbGRmaXJlLmdpZ3lhLmNvbS93aWxkZmlyZS93ZnBvcC5hc3B4P21vZHVsZT1lbWFpbCZ1cmw9aHR%2acCUzYSUyZiUyZnd3dy5wb2RvbWF%2aaWMuY29tJTJmcG9kY2FzdCUyZmVtYmVkJTJmbWVsdGluZ3BvdA%3d%3d%22%20target%3d%22_blank%22%3e%3cimg%20src%3d%22http%3a%2f%2fcdn.gigya.com%2fwildfire%2fi%2fincludeShareButton.gif%22%20border%3d%220%22%20width%3d%2260%22%20height%3d%2220%22%20%2f%3e%3c%2fa%3e&isLayout=false&additionalParams=destinationType%3dMSAPI&partner=84681&source=&partnerData=&postAsBulletin=false&BulletinSubject=&BulletinHTML=&captchaText=&referrer=http%3a%2f%2fwww.podomatic.com%2fpodcast%2fembed%2fmeltingpot&postURL=&previewUrl=&previewUrl2=&previewUrl3=&previewCaptureTimeout=-1&openInWindow=true&campaignId=0&adGroupId=0&creativeId=0&publisherId=0&cl=false&gen=1&srcNet=&loadTime=1286380613158&pt=1286380638736&trackCookie=
Bio:
To View All Releases Click Here!!
Literalmente 'Melting Pot' es una comida compuesta por distintos ingredientes que se funden para formar una pasta homogénea. Es a partir de esta metáfora que surge la idea de "mezcla de culturas". La creencia de que las gentes de diferentes pueblos puedan integrarse a la nueva sociedad a la que llegan, aportando elementos de sus raíces para fundirse en una nueva cultura, es el fenómeno sociológico elegido por Gonzalo Rubio Mollá para fundar su sello discográfico en septiembre de 2004.
La idea de integrar varios estilos de música en un solo proyecto fue el motivo de esta elección. Un sello ecléctico dando cabida a todo estilo musical, aunque con el tiempo, el Drum & Bass se ha convertido en el más recurrente.
La actividad de Melting Pot Records se divide en 3 partes:
1.- Sello discográfico:
'Melting Pot'; 'Filthy Sanchez'; 'The Digital Pot'; 'Boycott'; 'Da Putas Clan'; y 'Switch Frequencies', forman parte del grupo 'Melting Pot Records'.
La importante repercusión de 'Melting Pot Records' en la escena electrónica underground se ha palpado durante sus seis años de actividad, en los que ha estado continuamente operando para hacerse un hueco importante como sello discográfico, tanto en al ámbito nacional como internacional.
La constancia del sello, que en un principio únicamente lanzaba sus referencias en formato vinilo, pero que, a partir de 2007, digitaliza todo su catálogo y crea su nuevo sello digital "THE DIGITAL POT", le ha permitido ganarse un puesto privilegiado entre los editores de 'Drum & Bass' mundiales.
Una de las motivaciones del sello desde su inicio ha sido impulsar el producto nacional, de ahí que los artistas españoles con talento hayan tenido siempre un sitio preferencial dentro del proyecto.
Prueba de ello, los lanzamientos de artistas como Krone; Malsum; Strago; Dub Elements; Mooncat; Vengeanze; eRRe; Pott; Kung y Dr. Chekill.
La seriedad del proyecto y la claridad en las ideas ha permitido poder contar con artistas reconocidos a nivel mundial para desarrollar la estrategia del sello. Bulletproof; Psidream; Katharsys; Lethal; Counterstrike; Gancher; Kenei; Zardonic; BrainfuzZ; Hallucinator; Eleventh Sun, son algunos de los internacionales que han trabajado con el sello.
'Melting Pot' ha conseguido un equilibrio entre artistas consagrados y noveles, combinando la experiencia y la frescura, sirviendo de trampolín para lanzar a los nuevos talentos y dar continuidad a los más experimentados, procurando exprimir las técnicas y saberes de cada uno para conseguir los sonidos más futuristas e innovadores.
Desde la primera referencia cuyo lanzamiento fue en octubre de 2005, el catálogo ha ido aumentando tanto en calidad como en cantidad.
A día de hoy, entre Melting Pot; Filthy Sanchez; Da Putas Clan; Boycott; Switch Frequencies y The Digital Pot, el catálogo se compone de más de cuarenta referencias a la venta.
2.- Tienda física y online:
www.meltingpot-records.net
En septiembre de 2007 'Melting Pot Records' encuentra la que hoy por hoy es su sede oficial en el barrio de Prosperidad en Madrid. Local pequeño pero acogedor y repleto de la música más actual e innovadora, sirve para que el sello abra sus puertas de cara al público. Desde el inicio de su andadura ya contaba con la tienda online, que a raíz del cambio cobró mucha importancia como importador de vinilos de estilos hasta el momento poco conocidos por los DJ´s y público en España.
Especializados en el Drum & Bass; Dubstep; Ragga Jungle y Hardtek, no desdeñan estilos que los responsables consideran indispensables y que además disfrutan. Así podemos encontrar Rap; Discos de Batalla; Break Beat; Electro; Minimal; Breakcore; Hardcore; Reggae; Dub; Trip Hop e incluso clásicos de toda la vida como Kraftwerk, The Cure, The Clash, Santana, Sister Sledge o Michael Jackson.
La tienda recibe todas las semanas material nuevo, tanto discos como todo tipo de accesorios para DJ. De hecho, todas las semanas mandan un boletín de información sobre novedades y reposiciones, la agenda de la semana y una reseña de alguna referencia, artista, sello o colectivo digno de mencionar según su criterio.
3.- Servicios (Label Management, Prensado de vinilos y cd´s, Clases de DJ y Merchandising)
Con su actividad de prensado de vinilos y gestión de sellos 'Melting Pot' ha dado un importante impulso tanto a artistas para montar sus propios sellos como a sellos ya establecidos para optimizar sus recursos y facilitar su gestión administrativa.
Estos son los sellos que hasta la fecha han confiado en Melting Pot Records para prensar sus discos, alguno de ellos tambien ha recurrido a los servicios de Label Management:
MUTACUBE; BREAKNEST; DUBNEST; UNDERAVE; GRABACIONES DE IMPACTO; MIRAKLE RECORDS; RAUL LOKURA; CRAVE; X-TRACTOR; SINCOPAT; DUB RECORDS Y SYNTHAX ERROR. Recientemente han implementado a sus servicios las clases de 'dj'. Con tres experimentados DJ´s y algún colaborador externo para técnicas de scratch, ofrecen transmitir su saber hacer en cabina para preparar a cualquiera para llevar a cabo actuaciones profesionales en directo.
Un nuevo servicio está siendo ultimado para poder proponer a sus clientes todo el apoyo a su colectivo, sello o evento: el Merchandising. Este incluirá estampado de camisetas, llaveros, mecheros, pegatinas, etc…
PROYECTOS DE FUTURO:
Entre los proyectos de futuro, además de seguir con la serie de lanzamientos en formato digital en THE DIGITAL POT, se encuentra el siguiente número de 'Melting Pot' (MPR16); un LP con artistas españoles y, por último, un proyecto que se venía madurando desde hace tiempo: el sello 'dubstep' de la casa.
Artículos y enlaces de interés sobre 'Melting Pot':
Pegamos aquí un breve pero entretenido e ilustrado artículo del irreverente Zigor Cavero, recientemente publicado (15 de junio de 2010) en
bigbadlondon.com
:
http://www.bigbadlondon.com/musica/melting-pot-te-contamos-un-secreto
Un comentario de UVE (Chinatown) en el artículo de Ramiro Gómez publicado en la prestigiosa revista digital magazine digital Serie B:
http://www.serieb.es/?p=2403
Entrevista a Gonzalo Rubio sobre La escena electrónica alternativa:
http://www.muuma.com/texto.php?id_texto=1860
Tienda Online:
www.meltingpot-records.net
Tienda Mp3:
http://meltingpotrecords.ithinkmusic.com/my-store/index.php?s=_m7UV8
Canal Youtube:
http://www.youtube.com/user/MeltingPotRecords
Soundcloud:
http://soundcloud.com/melting-pot-records
Melting Podcast:
http://meltingpot.podomatic.com/
MELTINGPOT RECORDS
MPR01
By Mem Pamal & Joda (417)
More Info
MPR02
By Codekat
More Info
MPR03
By Earsut & 417 (Jodabitch)
More Info
MPR04
By Kenei & Trauma aka Vengeanze (Jodabitch)
More Info
MPR05
By Psidream & Kenei
More Info
MPR06
By Bulletproof & kRoNe Ft. Scales
More Info
MPR07
By Kenei & Lethal / Malsum
More Info
MPR08
By eRRe & Vengeanze
More Info
MPR09
By kRoNe & Gancher
More Info
MPR010
By Kenei
More Info
MPR011
By Malsum & Krone
More Info
MPR012
By Brainfuzz & Zardonic
More Info
MPR13
By Brainfuzz & Dub Elements
More Info
MPR14
By Strago & Eleventh Sun
More Info
MPR15
By Hallucinator
More Info
FILTHY SANCHEZ
FS01
By Gancher
More Info
FS02
By Katharsys
More Info
FS03
By Katharsys & Dub Elements
More Info
FS04
By Counterstrike & Axiom
More Info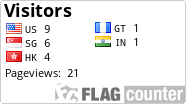 Member Since:
julio 17, 2006
No recent updates in this category.
Why not...
04:21 | 47 plays | Oct 27 2010