I know I posted a blog 2 days ago and now it's gone! Where did it go??? Ok, it was really long so I'm going to make this a little shorter.

I had a blast at Stitches West and it was great getting to see friends and meet new ones. I also came away with quite an impressive stash enhancement.




I went through amd described everything in first post I did but I don't have it all in front of me again. If you want to know what something is, just ask, ok?

I also finished the endpaper mitts on the flight out there.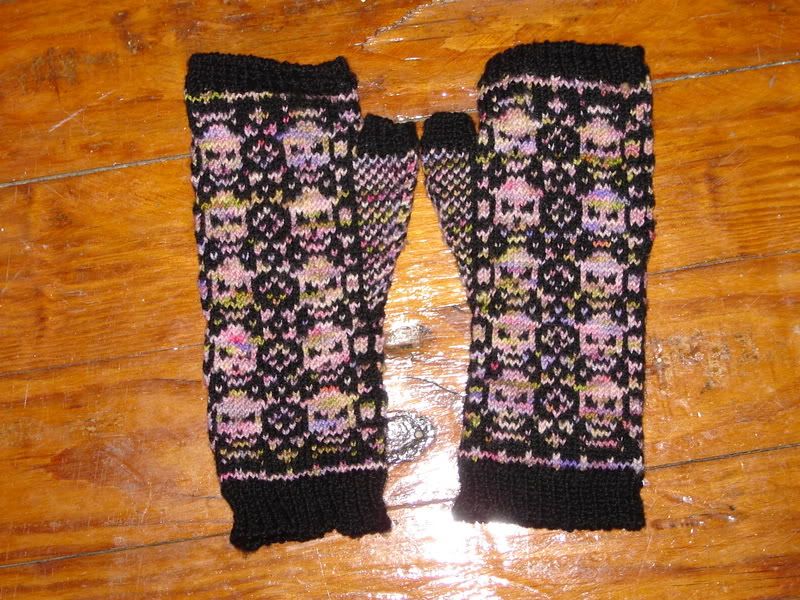 I loooove the way they turned out! Then I started swallowtail and just finished it a couple days ago and blocked it.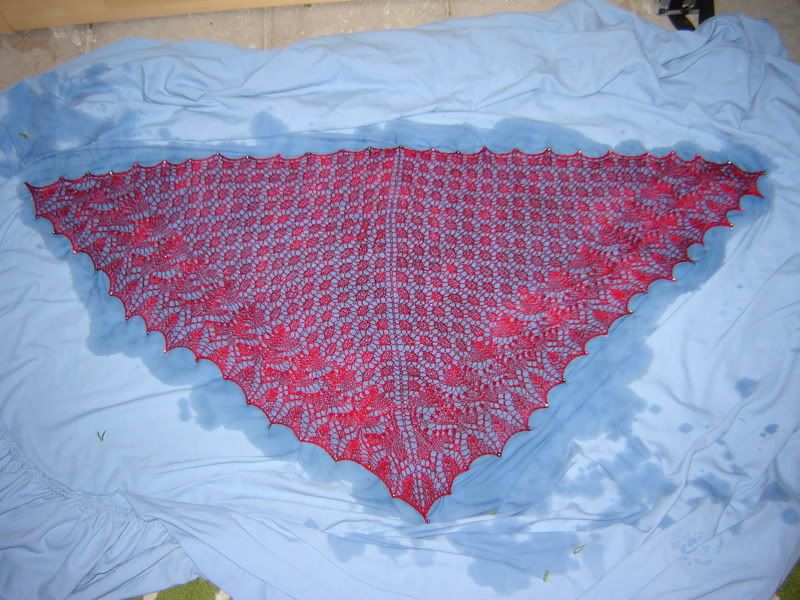 I think it's a little smallish personally but I still love it since it's my first lace project! It's done in Gentle from the Yarn Place.

I also updated on my weight watchers progress in the first post. I've lost 15 pounds so far. That's in 8 weeks on the program!

Sorry, the other post was a lot better but this is the best I can do for now.