Renee Clark hasn't earned any badges yet... have you?
Renee Clark Photography has

24152

friends.
About me:
.. .. ..
I have an identical twin sister
(Rebecca)
! I am an up an coming freelance photographer (aka a struggling poor, broke photographer). I recently relocated back to upstate New York from LA. I love doing all types of photography but my favorite subject is musicians. I am for hire so any bands or comics if you want me to shoot you live or for promo shots, send me a message for rates!! My rates are VERY COMPETATIVE so message me and we'll work out a deal you can't refuse!
Please check out our online webzine Static Noise to see more of what we do!
!
Please, add our webzine Static Noise as your friend!
One of THE most memorable nights I shot at the Laugh Factory!
My most favorite photo I have ever taken!
Action Action after their set in San Diego! I love you boys <3!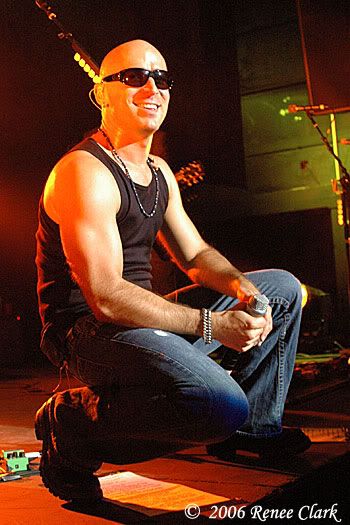 JOKOY!!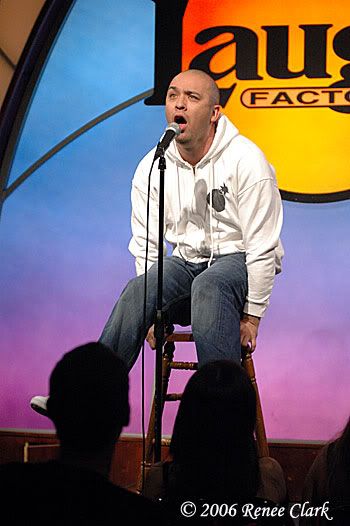 Sebastian!
Incubus
Who I'd like to meet:
Musicians, new friends, old friends, comedians, people who want to hire me!
I am not one to be a star stalker but the one celebrity I would love to meet is ..Gerard Butler... scratch that! I already met him!! Being a premiere movie going, stalker fan has it's advantages ;) Too bad I was star struck for the first time ever and was at a loss for words and didn't have a real conversation! Ohh well.....Next time!
I'd also love to meet Michael Sheen! He's brilliant!
I'd also like to meet Stephen Colbert, Gwen Stefani, and the whole cast of True Blood!! (yeah I'm not obsessed or anything!)
Status:

In a Relationship

Here for:

Networking, Friends

Hometown:

Earlville, NY

Orientation:

Straight

Zodiac Sign:

Gemini

Children:

Someday

Smoke / Drink:

No / Yes

Education:

College graduate

Occupation:

cage fighter
Suny College At Brockport

Brockport,New York

Graduated:

2003

Student status:

Alumni

Degree:

Bachelor's Degree

Major:

Communications with a concentration in Broadcasting

Clubs:

The Stylus 89.1 The Point (WBSU)

2000 to 2003

Sherburne-Earlville Shs

Sherburne,New York

Graduated:

1999

Student status:

Alumni

Degree:

High School Diploma

1987 to 1999
Static Noise (www.staticnoise.net)

Earlville, NY US

struggling photographer

May 2001-Present

Alternative Press Magazine

www.altpress.com, US

Contributing photographer

whenever they use me

Jay Davis Comedy

www.myspace.com/jaydaviscomedy, US

Unofficially one of his official photographers ;)

current