No recent updates in this category.
Why not...
reptilian records hasn't earned any badges yet... have you?
General

Buying and selling new and used records, CDs, books, tapes, DVDs, video tapes, t-shirts, zines

Music

Click to Purchase!


The Church of Satan's The Satanic Mass Picture Disc - LP
Hatebeak "Avian Supremacy" T-Shirt
Anton LaVey's Satan Takes A Holiday CD
Page Ninety Nine - Singles CD
Blank - Anywhere But Here CD
Blank - Blank 7"
Blank - The Race 10"
Buzzov-en - Buzzov-en 7"
Celebrity Murders - Time to Kill Space LP
Clockcleaner - Nevermind CD
Cutthroats 9 - Anger Management 10"
Cutthroats 9 - The Cutthroats 9 CD
Cutthroats 9 - You should be dead 7"
Dactyl - Teething EP CD
Easy Action - Do or Die 7"
Easy Action - Friends of Rock & Roll 7"
Easy Action - Friends of Rock & Roll CD
Exosus "Feed The Furnace" - 7"
Easy Action - S/T LP
Fishnet Stalkers - S/T 7" + CD
Flowers in the Attic - Human EP 10"
Flowers in the Attic - S/T EP CD
Gunna Vahm - Manhands For Rump Lust EP CD
Gunna Vahm/Fight Amputation Split 7"
Haberdasher - Quarry 7"
Haberdasher - Songs On Love CD
Ironboss - Bullethole 7"
Ironboss - Rides Again CD
Longmont Potion Castle 5 CD
Lubricated Goat - The Great Old Ones CD
Mannequin - Warps Yr Head EP CD
Mastodon - Slick Leg Pic Disc 7"
Means - Community Horse CD
Midiron Blast Shaft - Starts Fires in Your Pants CD
Murder Your Darlings - S/T CD
OXES - Kaz Hayashi/Panda Strong 7"
Swarm Of The Lotus - Torrential PIC DISC 7"
The Dwarves "How To Win Friends And Influence People" CD
The Exploder - Cut the Cord CDEP
The Exploder - This Sound Starts Right Now CD
The Exploder/Cross My Heart Split 7"
The Fuses - Are Lies CD
The Nitz - Kill You To Death 7"
The Nitz - Necromania CD
Thrall - Hung Like God CD
Thrall - I Want You 7"
Triac - Dead House Dreaming CD
Triac / Medic Split 7"
Upper Crust - Entitled 2xCD

The store carries a wide selection of independent labels who put out rock,

punk

,

hardcore

,

noise

,

crust

,

grind

,

garage rock

,

psychobilly

,

thrash

,

black metal

,

experimental

,

doom

,

emo

,

ska

,

oi

,

darkwave and of course everything on the Reptilian Records label (Action Swingers

,

Blank

,

Cutthroats 9

,

Chapstik

,

Buzzoven

,

Oxes

,

The Exploder

,

Haberdasher

,

Thrall

,

Gnomes of Zurich

,

Electric Frankenstein

,

Supersuckers

,

The Fuses

,

The Golden Showers

,

Lollipop

,

Ironboss

,

Easy Action

,

Heroine Sheiks

,

The Dwarves

,

Pg.99

,

Flowers in the Attic

,

Lubricated Goat

,

The Goons

,

Hissing Choir

,

Exosus

,

Triac

,

Neutrino

,

Swampass

,

Midiron Blast Shaft

,

Pig Destroyer

,

Swarm of the Lotus

,

Agoraphobic Nosebleed

,

Behind Closed Doors

,

Medic

,

Longmont Potion Castle

,

Phoenix Thunderstone

,

The Spitters

,

Cross My Heart

,

Blowtops

,

The Nitz

,

Murder Your Darlings

,

The Means

,

Gunna Vahm

,

Fight Amputation

,

HATEBEAK....just go look at our site!)

Movies

Television

Books

books by Coop, Carlos Batts, Jim Goad, Anton LaVey, Feral House, Last Gasp, David Hamilton, books about hardcore and punk, Scapegoat books

Heroes

All the kids who shop at Reptilian and all those across the globe who support us and independent rock!
REPTILIAN RECORDS has 24414 friends.
Play

Play Next

Add to queue

Play

Play Next

Add to queue

Play

Play Next

Add to queue

Play

Play Next

Add to queue

Play

Play Next

Add to queue
About me:
Howdy punker!
Reptilian's first location in Fell's Point opened its doors in 1989. Chris X opened the store using the collection he had built whilst working out of Annapolis's comic book store, Twilight Zone. He slept naked on a mattress in the back room for the first few years. At this point Reptilian sold both underground records and comic books.
Once the store was on its feet, the Reptilian Records releases began. Starting with singles and working towards albums, X released a plethora of fucked-up bands on the Reptilian label. Many of these releases are still available for your grubby mitts if you're looking for them.
The store got stranger and more fucked up throughout the '90s. Switching over from comic books to VHS rentals of bizarre and upsetting material hard to find elsewhere.
Around 2000 Fell's Point fell off the map. This was about the same time that people decided en masse that digital music was more important than the physical product and the store went into decline. Reptilian went broke, no one was coming in the store and release sales were petering out. Pissed off and jaded by the state of affairs, Reptilian closed its Fell's Point location in 2005. All the amazing stock was boxed up and put into storage. The Reptile slumbered, these were dark days.
The beast, however, could not die. In 2006 the new/current location was born. A crack house next door to the Ottobar was gutted, painted black and green, and opened as the Reptilian store front. In 2007 the current
webstore
was born.
Reptilian Records is very alive and evolving, struggling and fighting to bring noise to the ears that yearn for it! Fiercely independent since 1989!
Reptilian Records is rockin' at our new headquarters next to the Ottobar here in lovely Baltimore.
Our new address is 2545 N. Howard St., Baltimore MD 21218
Not only the best underground rock and punk store, but also a truly independent record label, with an eclectic gathering of bands like the Dwarves, Buzzov*en, Easy Action, Pageninetynine (Pg.99), Negative Approach, Triac, Cutthroats 9, Flowers in the Attic, Thrall, Mastodon, Hatebeak, Supersuckers.... just look to the left for a list, or better yet, click the link below!
Supernova Live @ Reptilian 1996!
400 Blows Live @ Reptilian 2007!

..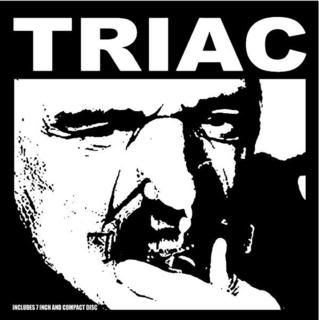 Who I'd like to meet:
Anyone with a desire for great underground ROCK and PUNK music!
****** HEY CHRISTIAN BANDS- DON'T ADD US, IN FACT- BREAK UP.
****** We usually don't add anyone with "MC" or "OG" or "DJ" preceding their name. If you are trying to be ironic, get over it. If you are serious, go find others like yourself. Same for reggae and hip hop bands. No offense, it's just not what we are into.
******Nothing personal, so don't get your panties in a twist, but if you post something boring like "thanks for adding us" or something huge in our comments section, it will be deleted. Say something creative!
If you flunked out of remedial English class or like using slang lingo, you might not want to post anything.
For example: spelling probably "prolly"
typing LOL for any reason
abbreviating et cetera as "ect."
and so forth...
get it? et cetera? and so forth? man, that's rich.
******If you post a flyer for a show that is not in Baltimore, it will be deleted.
******If you post an ad for your band or label and you are not in Baltimore or have no connection to Reptilian, it will be deleted and you may be blocked.

Anyone who wants to bid on our current eBay auctions!
Our eBay user ID is "reptilian_records" check out what we have listed!
Status:

Single

Here for:

Networking, Dating, Serious Relationships, Friends

Hometown:

Baltimore

Religion:

Atheist

Zodiac Sign:

Cancer

Occupation:

Record Store and Label
www.adversaryrecordings.com

www.scapegoatpublishing.com

www.empiricalrecordings.com