V. Vale hasn't earned any badges yet... have you?
General

avant-garde culture, history, anthropology, linguistics, art, music, Surrealist culture, Pre-Surrealism including The Occult Tradition & Egyptology, Situationism, J.G. Ballard, William S. Burroughs, game theory, Fantastic Imaginative literature, Art Brut, Industrial Culture, Future Noir Theory

Music

Incredibly Strange Music: "garage sale" records (mostly from the '50s-'70s)

,

spotlighting include: "easy listening

,

" "exotica

, " and "celebrity" (massive categories in themselves) as well as more recordings by (singing) cops and (polka playing) priests,

undertakers

,

religious ventriloquists

,

astronauts

,

opera-singing parrots

,

beatnik and hippie records

, and gospel by blind teenage girls with bouffant hairdos. Virtually every musical/lyrical boundary in the history of recorded sound has been breached; every sacred cow upturned. Also: avant-garde music/non-music/noise music,

Jihad Jerry

,

Movies

Books

Pranks, Volumes 1 & 2 Incredibly Strange Music, Volumes 1 & 2 Modern Primitives J.G. Ballard Industrial Culture Handbook The Atrocity Exhibition Incredibly Strange Films Punk '77 Zines! Volumes 1 & 2 The Temple of Man And more!

Heroes

William S. Burroughs, Jello Biafra, J.G. Ballard, Henry Rollins, Lydia Lunch, DJ Spooky, Charles Gatewood, Graeme Revell, Mark Pauline, Monte Cazazza, Jean Jacques Perrey, Timothy Leary, Jeffrey Vallance, John Waters, Diamanda Galas, R.A. & Isha Schwaller de Lubicz, Karen Finley, Heraclitus, Luis Bunuel, Gerald V. Casale, Bell Hooks, Kathy Acker, Genesis P-Orridge, the Surrealists, and all the great people we've met through our books!
About me:
.. (((COME JOIN US ON FACEBOOK:)))
RE/Search Publications
Pranks Film Festival My Space Page Link: Please Add Us!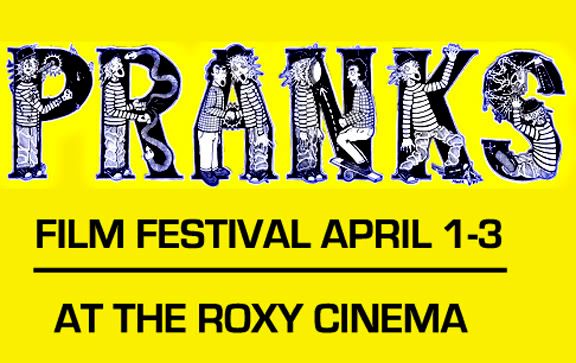 When punk rock hit San Francisco (c.1977), I started publishing in angry reaction to mass media articles that reduced punk to spitting and safety pins.
Allen Ginsberg
and
Lawrence Ferlinghetti
each gave me $100, and through 1979 I published, edited and distributed 11 issues of Search & Destroy. My editorial policy was one of empowerment: "Do It Yourself/ Anyone Can Do It/ Always ask, Is it against the status quo?"--the punk credo.
In 1980 I started RE/Search with initial funding from
Geoff Travis
of Rough Trade Records and actress/film director
Betty Thomas.
At the same time, an old friend loaned me enough money to start a typesetting business. This enabled me to realize my dream: putting out slick, large format books with uncompromising, high-quality "underground" content. The '80s saw the release of RE/Search books on
William S. Burroughs
,
Brion Gysin
,
J.G. Ballard
, Incredibly Strange Films, Pranks,and my best-selling, trend-starting Modern Primitives. During the '80s typesetting was my day job, publishing my labor of love.
By 1991, having put out two underground bestsellers, the support of independent bookstores and small regional distributors made it possible for me to live on book publishing, and I sold the typesetting business.
Now, corporations control book distribution and they chew up and spit out independent books (literally returning hundreds of shop-worn, ruined books every month for credit towards brand new ones). Independent publishers like us are rapidly going belly-up (e.g.
Henry Rollins
' 2.13.61, and the Gates of Heck). If you don't want corporations deciding what you are able to buy and read, please support us by ordering directly from us - NOT Amazon - at
our online store
.
And we will continue to publish new material without compromise.
If you order several items, please call for a special quantity discount. Chances are, I'll answer the phone! Thank you for your understanding and support.
Who I'd like to meet:
J.G. Ballard and William S. Burroughs fans; seekers; skeptics; visionaries; Surrealists...
Status:

Single

Zodiac Sign:

Aquarius