Play

Play Next

Add to queue
Play

Play Next

Add to queue

12,058 plays

Play

Play Next

Add to queue

10,267 plays

Play

Play Next

Add to queue

6,446 plays

Play

Play Next

Add to queue

6,564 plays

Play

Play Next

Add to queue

4,194 plays
Genre: Grindcore

Location Mjölby vs. Stockholm, SE

Profile Views: 86309

Last Login: 1/31/2011

Member Since 12/8/2005

Record Label No Tolerance

Type of Label Indie

Bio

.. ....RTLN formed back in 1993 as a 2 man band. later that same year 2 more were added. in 1999 our fifth member joined the band. now it's been almost 15 years and thus far we've managed to produce two demos (on tape ofcourse), five 7" eps (of which one is STILL unreleased), one 12" and 3 mcd's (and one of those is also STILL unreleased) and one full length cd. we're NOT a productive band. we're not the fastest band. we never intended to be. but we would like to think that we put out some swedish quality grindcore. a bit more brutal than the rest, a little crazier than the rest. and when we put out new stuff we'd like to think that people want it. they need it. they CRAVE it. Coz it IS brutal, it IS CRAZY and goddammit it IS AWESOME! though they might not admit it now, band like Nasum and Regurgitate are influenced by us. and if THAT isn't telling you something... ....i don't know what will. .... check out the RTLN forum:.. http://www.smnnews.com/board/forumdisplay.php?f=247 .... .. .. .. .. .. .. .. .. .......... .......... .. ...... .... .. .. .. .. .. .. .. .. ......

Members

Henke; vocal violence.. Jonas; 666-string.. Andreas; verbal abuse.. Jon; slaying stringulation.. Jocke; war and hate..

Influences

Repulsion.. From Ashes Rise.. Assück.. Drop Dead.. Cyness.. Sayyadina.. ...late 80's - early 90's.. grindcore/crust.... ..Some of our releases:........ ............

Sounds Like
No recent updates in this category.
Why not...
Bio:
..
RTLN formed back in 1993 as a 2 man band. later that same year 2 more were added. in 1999 our fifth member joined the band. now it's been almost 15 years and thus far we've managed to produce two demos (on tape ofcourse), five 7" eps (of which one is STILL unreleased), one 12" and 3 mcd's (and one of those is also STILL unreleased) and one full length cd. we're NOT a productive band. we're not the fastest band. we never intended to be. but we would like to think that we put out some swedish quality grindcore. a bit more brutal than the rest, a little crazier than the rest. and when we put out new stuff we'd like to think that people want it. they need it. they CRAVE it. Coz it IS brutal, it IS CRAZY and goddammit it IS AWESOME! though they might not admit it now, band like Nasum and Regurgitate are influenced by us. and if THAT isn't telling you something...
i don't know what will.
check out the RTLN forum:
http://www.smnnews.com/board/forumdisplay.php?f=247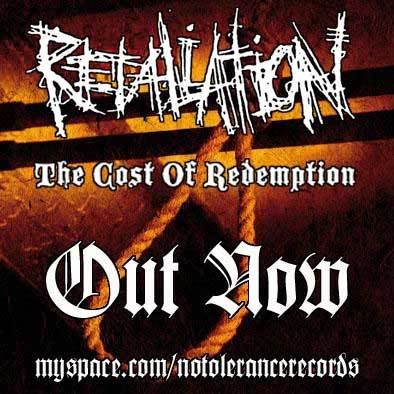 Member Since:
December 08, 2005
Members:
Henke; vocal violence
Jonas; 666-string
Andreas; verbal abuse
Jon; slaying stringulation
Jocke; war and hate

Influences:
Repulsion
From Ashes Rise
Assück
Drop Dead
Cyness
Sayyadina
...late 80's - early 90's
grindcore/crust
Some of our releases: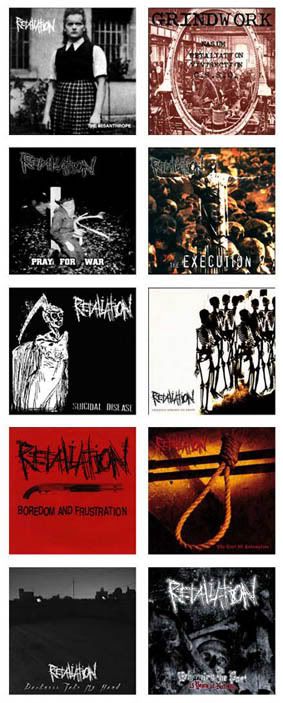 Record Label:
No Tolerance