No recent updates in this category.
Why not...
RetroXana hasn't earned any badges yet... have you?
General

.. I'm a jazz musician, Internet DJ, and music business owner, and can be found playing all kinds of music (but mostly jazz), listening to it, and now promoting it just about all the time.

I am the co-leader, manager, and pianist for Denver-based jazz combo ..Lost Soul (see our page in my Friend List) and I also keep busy by co-owning and manage my own entertainment company, ..TIMKAT Entertainment, Inc. again, under our Friends, click on 'TIMKAT', rinse and repeat . . . )

Outside of my overdose on music, I also sometimes participate in online gaming on EverQuest II (character - Shutixa); bartending at parties; swing dancing; lots of reading; movies; travelling (including fun road trips!), dining out, occasional golfing (I'm horrible), starring in local theatre productions (Dot in "Paradise" with the Paragon Theatre's "Trench Play Reading" series, 2005), political/social issues/chats (yes, I'll go there, but only to share ideas, not convert someone over to thinking like me - that's up to you), and generally keeping active. It's really difficult for me to just sit back and relax - always has been.



Music

....

..

..

Jazz fan (... didja notice?),

mostly bebop and West Coast cool from the 50s

,

also enjoy rock

,

funk

,

ska

,

retro pop

,

grunge

,

dance

,

disco

,

country

, some hip-hop ... really just about anything but hard-core gangsta rap.

Favorite 'mainstream' bands are Steely Dan (and solo efforts from Becker and Fagen),

The Beatles

,

Level 42

,

XTC

,

Genesis

,

and Barenaked Ladies. In addition to this list

,

you can find me being inspired by a whole bunch of great jazz pianists

,

such as Bill Evans

,

Herbie Hancock

,

Tommy Flanagan

,

Duke Pearson

,

Marian McPartland

,

Chick Corea

,

Thelonious Monk

,

and Teddy Wilson. (Yes

,

I really am only 34

, but people have always said that I have an 'old soul.') I love bands that are willing to express themselves deeply,

in music and lyrics

, and also dig those that have a wide diversity to their sound.

I have also had the honor and privilege of working with and doing work for some of today's best artists,

including Mr. Daniel Valdez (music for "La Bamba" and "Zoot Suit" in film

,

as well as music with Linda Ronstadt) and Ms. Rosana de Soto (Richie's mom Connie in "La Bamba"

,

also starred in Mambo Café). Also gigged a few times with my father

, Tim Ballard (see his MySpace page here) ... and I would love the opportunity to work with these and other fabulous musicians and artists in the future. This video is of British soul sensation Omar with the legendary Stevie Wonder,

on Wonder's Latin hit

, "Don't You Worry About a Thing" (1973):

Movies

Television

Books

.. 'Fortune's Rocks' by Anita Shreve (Fiction - great love story, even my husband loved it)
'The Russian Debutante's Handbook' (Fiction - HILARIOUS)
'I, Elizabeth' by Rosalind Miles - a great novel about Queen Elizabeth I of England in her "own [supposed] words" ... fabulous insight into the life, times, and mind of this great leader.
'Five Families' - big Mafia buff (:

Heroes

My father, Tim Ballard, who lost a brave battle with cancer on July 8, 2009 ... will always be remembered for his amazing musicianship and spiritual outlook that he developed later in life, inspired many on both fronts. .. My grandfather, Roy H Pendergist - survived Nazi war camp, had a positive attitude, and loved until the day he died.

My husband, Phil, for his strength and determination to make the most of his life.
Play

Play Next

Add to queue
About me:
.... I'm Kathryn and I'm originally from Kansas City, MO, USA. I moved to Denver in 2000 and live here with my husband of over three years (Phil) and our bratty cat, Niyah.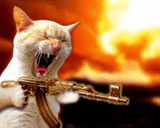 Myspace Codes: MyNiceSpace.com
I am an outgoing person who chooses friends carefully, but when I do, am devoted to them for life. Welcome all to my spot in Cyberspace! The handle "RetroXana" comes from my Internet radio show, which has been going strong for over 6 years (thanks, friends!)
Currently, I am a data warehouse architect for a big national bank. When I'm not on the job there, I moonlight playing jazz around the Denver area and running a modest little company called TIMKAT Entertainment (see our link in the Friends). I've been a jazz pianist for over 20 years but only in the last few years have I been able to really enjoy the scene.
..
******* RETROXANA, THE INTERNET DJ ********
As I mentioned I'm also an Internet DJ. My show is mostly made up of "retro" favorites (hence my screen name) and jazz and can be found at ..
http://www.live365.com/stations/retroxana or also in the Widget in the Music Section to the left of this window.
The show usually broadcasts on Friday nights around 7 PM USA Mountain Time (GMT -6), can host up to 30 people, and is growing in membership all the time, absolutely free ... (if I'm not playing a gig). In addition to the music, we have a live chatroom on ..
TinyChat (http://www.tinychat.com/retroxana)
to keep things funny while the music spins.
..
Who I'd like to meet:
In general: Genuine, "real" people who are willing to strike up lasting friendships, starting here, going beyond that if the vibe is right. I'm into breaking down barriers between people whenever possible.

Music world: Donald Fagen (huge Steely Dan admirer of 30 years) and Walter Becker to pick their brains on how they write such timeless songs and invent those incredible chord changes! Phil Gould - love the songwriting, lyrics, drumming styles (you actually MADE me listen to drumming styles more when you were with Level 42, thank you!), beautiful piano work of late, the wit, the passion all around in there. Stevie Wonder -- such an incredible mind, talent, spirit in one man, and influencial on my own style. Diana Winter and Fabio Balestreri, just because I've worked with them as a letter writer on their new projects ... and there are so many others ... basically, if you're a musician and you're really good, I wanna meet you and collaborate with you!


Status:

Single

Hometown:

Kansas City, MO and Denver, CO, USA

Body type:

5' 8" / Average

Ethnicity:

White / Caucasian

Zodiac Sign:

Scorpio

Children:

I don't want kids

Smoke / Drink:

No / No

Education:

College graduate
Bartending Academy

Denver, CO

Graduated:

2006

Student status:

Alumni

Major:

Bartending Certificate

Minor:

Need a qualified bartender for your party in Denver? Let me know!

2006 to 2006

Marquette University

Milwaukee,Wisconsin

Graduated:

N/A

Student status:

Alumni

Degree:

Master's Degree

Major:

Spanish, Teacher's Assistant

1995 to 1996

Rockhurst University

Kansas City,Missouri

Graduated:

1995

Student status:

Alumni

Degree:

Bachelor's Degree

Major:

Spanish Language and Literature

Minor:

Religion and Philosophy

1993 to 1995

Central Missouri State University

Warrensburg,Missouri

Graduated:

N/A

Student status:

Alumni

Degree:

Bachelor's Degree

Major:

Music, Spanish

Minor:

None

1990 to 1993

Raytown Sr. High

Raytown,Missouri

Graduated:

1990

Student status:

Alumni

Degree:

High School Diploma

Clubs:

Music, music, Spanish club, and more music.

1986 to 1990
9/2005-10/2006

LS Gallegos Technologies

Englewood, CO US

Data Warehouse Architect

2/2005-9/2005

10/2003-2/2005

Wells Fargo

Denver, CO US

Systems Architect

10/23/2006 - present

EDS

Denver, CO US

Information Specialist

01/2001-8/2003

Informix Software (now IBM)

Denver, Co US

Sr Data Warehouse Consultant

08/2000-1/2001

Computer Task Group (CTG)

Overland Park, KS US

Data Warehouse Consultant

6/1999-8/2000

TIMKAT Entertainment, Inc

Denver, CO, and Dallas, TX, USA (Based in Denver), CO US

President (Co-Owner)

Oct 2007-present