GRaini Paychak hasn't earned any badges yet... have you?
General

POOREST place in America - Lakota Medicine Man Prophecy Pt 1Loose Change part 3 of 3 : The Truth about 9/11

Let's Learn a Little About Zbigniew Brzezinski, Obama's Appointed Foreign Policy Advisor and Vocal Supporter.

Zbigniew Brzezinski

The Grand Chessboard

American Primacy And It's Geostrategic Imperatives

Key Quotes From Zbigniew Brzezinksi's Seminal Book

"Ever since the continents started interacting politically, some five hundred years ago, Eurasia has been the center of world power."- (p. xiii)...

"... But in the meantime, it is imperative that no Eurasian challenger emerges, capable of dominating Eurasia and thus of also challenging America. The formulation of a comprehensive and integrated Eurasian geostrategy is therefore the purpose of this book." (p. xiv)...

"In that context, how America 'manages' Eurasia is critical. A power that dominates Eurasia would control two of the world's three most advanced and economically productive regions. A mere glance at the map also suggests that control over Eurasia would almost automatically entail Africa's subordination, rendering the Western Hemisphere and Oceania geopolitically peripheral to the world's central continent. About 75 per cent of the world's people live in Eurasia, and most of the world's physical wealth is there as well, both in its enterprises and underneath its soil. Eurasia accounts for about three-fourths of the world's known energy resources." (p.31)...

"Never before has a populist democracy attained international supremacy. But the pursuit of power is not a goal that commands popular passion, except in conditions of a sudden threat or challenge to the public's sense of domestic well-being. The economic self-denial (that is, defense spending) and the human sacrifice (casualties, even among professional soldiers) required in the effort are uncongenial to democratic instincts. Democracy is inimical to imperial mobilization." (p.35)...

"The momentum of Asia's economic development is already generating massive pressures for the exploration and exploitation of new sources of energy and the Central Asian region and the Caspian Sea basin are known to contain reserves of natural gas and oil that dwarf those of Kuwait, the Gulf of Mexico, or the North Sea." (p.125)...

"In the long run, global politics are bound to become increasingly uncongenial to the concentration of hegemonic power in the hands of a single state. Hence, America is not only the first, as well as the only, truly global superpower, but it is also likely to be the very last." (p.209)...

"Moreover, as America becomes an increasingly multi-cultural society, it may find it more difficult to fashion a consensus on foreign policy issues, except in the circumstance of a truly massive and widely perceived direct external threat." (p. 211)...

All Hail Obama

..

..

Terribly Obnoxious Woman But Terribly Needed Information!

Flow! For love of water!
Please Watch
Time Sensitive information!!!

DEMOCRACY NOW!

Chomsky's Home Page

Page devoted to Chomsky videos on Youtube

The "it" one can not grasp

http://www.oilempire.us/qaeda.html

http://zeitgeistmovie.com/

http://www.oregontruthalliance.org/

http://www.zcommunications.org/

Terrible compilation, but good information.

..

..

..

In This Blind Alley

They smell your breath

lest you have said: I love you,

They smell your heart:

These are strange times, my dear.

They flog love

at the roadblock.

Let's hide love in the larder.

In this crooked blind alley, as the chill descends,

they feed fires

with logs of song and poetry.

Hazard not a thought:

These are strange times, my dear.

The man who knocks at your door in the noon of the night

has come to kill the light.

Let's hide light in the larder.

There, butchers

are posted in passageways

with bloody chopping blocks and cleavers:

These are strange times, my dear.

They chop smiles off lips,

and songs off the mouth:

Let's hide joy in the larder.

Canaries barbecued on the flames of lilies and jasmines:

These are strange times, my dear.

Satan, drunk on victory,

squats at the feast of our undoing.

Let's hide God in the larder.

-Ahmad Shamlu

Iranian Poet.

Top ten war profiteers

1. AEGIS

2.BEARING POINT

3.BECHTEL

4. BKSH & ASSOCIATES

5. CACI AND TITAN

6. CUSTER BATTLES

7. HALLIBURTON

8. LOCKHEED MARTIN

9. LORAL SATELLITE

10. QUALCOMM

Here you have every location, all executives, lobbyists and profiles of the top ten war profiteers. We must shut them down, let them know they are not welcome in our country, state, county, city or town.

We will discuss all legal tactics for doing this elsewhere. This is strictly a directory containing links to all applicable information that I deemed necessary in shutting them down and taking our country and army back from these corporations.

Notice: profit incline exactly the same as soldier's deaths!

Figures are much more now

Music

sage francis

,

belle and sebastian

,

black black ocean

,

blonde redhead

,

Cat Stevens

,

death cab

,

deerhoof

,

dismemberment plan

,

eliot lipp

,

elliott smith (saw his very last show... twas free)....Godspeed you black emperor

,

Luke temple

,

FUGAZI

,

Minor threat

,

zeppelin

,

Rilo kiley

,

mirah

,

viva voce

,

Need new body

,

of montreal

,

pavement

,

pinback

,

mates of state

,

Q&notU

,

Le force

,

lying in states

,

modest mouse...... fuck float on. Doctor ..Octagon/MR nogatco/cool keith

,

J5

,

blind melon. pink floyd. portishead

,

shins

,

sonic youth

,

sublime

,

the locust

,

MURDER CITY DEVILS

,

The Good Life

,

Cursive

,

Rage against the machine

,

Radio head

,

Red Bennies

,

Redd tape

,

refused

,

bright eyes

,

International Noise Conspiracy Soul coughing

,

Starlight Mints

,

The faint

,

The Unicorns

,

The Velvet Teen

,

Toadies

,

Tolchock Trio

,

Will Sartain and Yes.

Movies

Television

Even worse... According to Chevron's new slogan... we can drink motor oil!

.. ..

Books

Crimes Against Nature, Robert F. Kennedy Jr.

American Empire Project

Noam Chomsky

, Alan Watts.

Heroes
Play

Play Next

Add to queue

Play

Play Next

Add to queue

Play

Play Next

Add to queue

Play

Play Next

Add to queue

Play

Play Next

Add to queue
About me:
.. ..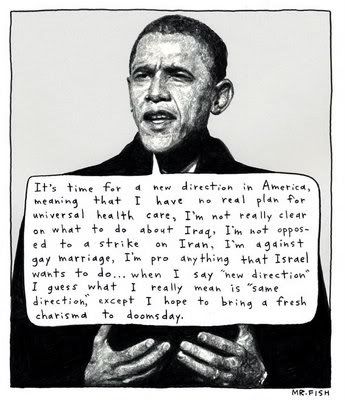 ..
"We are grateful to the Washington Post, the New York Times, Time Magazine and
other great publications whose directors have attended our meetings and respected
their promises of discretion for almost forty years. It would have been impossible
for us to develop our plan for the world if we had been subjected to the light
of publicity during those years. But now the world is more sophisticated and
prepared to march towards a world government. The supra-national sovereignty
of an intellectual elite and world bankers is surely preferable to the national
auto-determination practiced in past centuries."

Rockefeller writes on page 405 of his memoirs: "Some even believe we are part of a secret cabal working against the best interests of the United States, characterizing my family and me as 'internationalists' and of conspiring with others around the world to build a more integrated global political and economic structure - one world, if you will. If that is the charge, I stand guilty, and I am proud of it."
David Rockefeller

..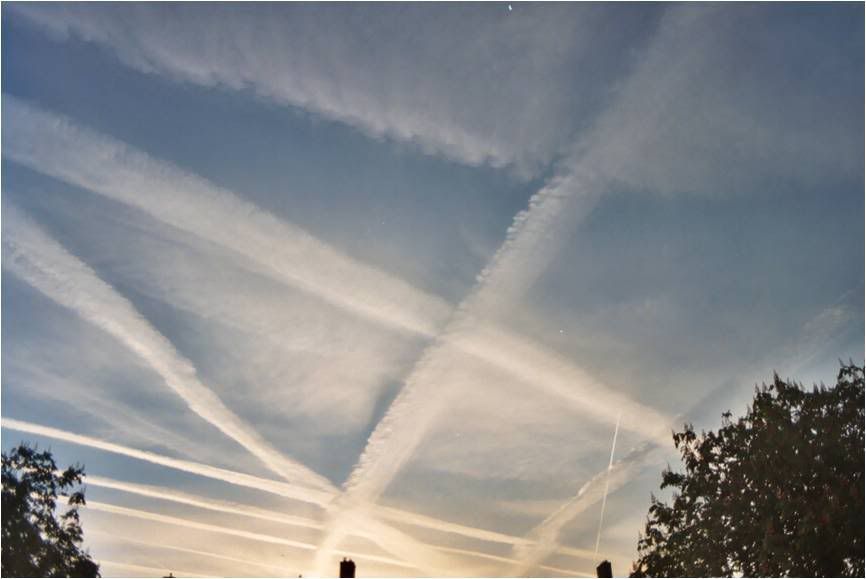 ..
http://www.boncherry.com/blog/2008/10/26/global-crisis-this-is-the-real-crisis/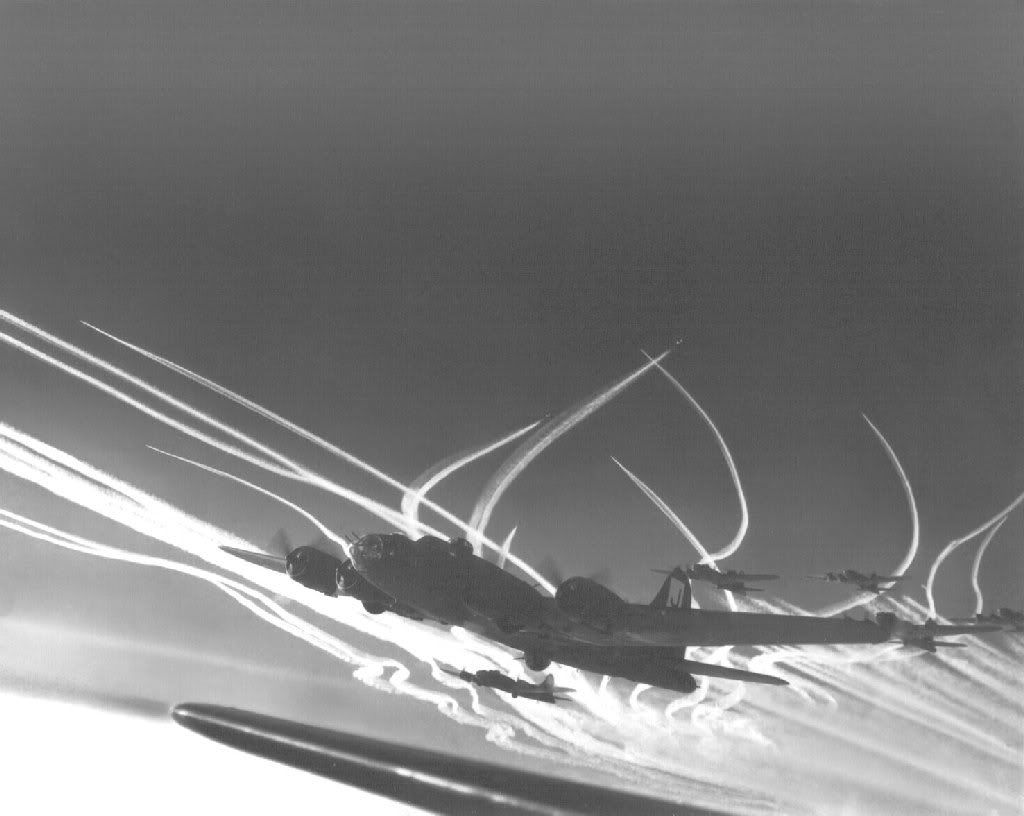 .. http://video.google.com/videoplay?docid=3543161691381895251&ei=tDUVSYLlPJn-qAP64unxDQ&q=wake+up+call&hl=en The people with the money machines got into a war and decided they didnt want to finance it with taxes or bonds, they just decided to run a deficit. A debt... That was the first step, to run us into recession and depression. How can you believe that this is all happening and nobody can control it? They have cut interest GLOBALLY! They are evening out our monetary system and the financial superpowers of the world such as china and france are saying outright that they want One World Currency and a One World Government! Its not just a conspiracy theory anymore. Its fact.
Best 2 minutes you ever spent
The future is now... and now... was the past... Which proves that the past and future exist not. All is now...or... now. We exist inbetween our concepts of past and future in an ever flowing finite moment. So take a deep breath in... out... and repeat.HAARP TERRORISM Media Control Noam Chomsky

...Let me begin by counter-posing two different conceptions of democracy. One conception of democracy has it that a democratic society is one in which the public has the means to participate in some meaningful way in the management of their own affairs and the means of information are open and free....

An alternative conception of democracy is that the public must be barred from managing of their own affairs and the means of information must be kept narrowly and rigidly controlled. That may sound like an odd conception of democracy, but it's important to understand that it is the prevailing conception....
Early History of Propaganda
...[The Wilson administration] established a government propaganda commission, called the Creel Commission, which succeeded, within six months, in turning a pacifist population into a hysterical, war-mongering population which wanted to destroy everything German, tear the Germans limb from limb, go to war and save the world.
That was a major achievement, and it led to a further achievement. Right at that time and after the war the same techniques were used to whip up a hysterical Red Scare, as it was called, which succeeded pretty much in destroying unions and eliminating such dangerous problems as freedom of the press and freedom of political thought. There was very strong support from the media, from the business establishment, which in fact organized, pushed much of this work, and it was in general a great success.
Among those who participated actively and enthusiastically were the progressive intellectuals, people of the John Dewey circle, who took great pride, as you can see from their own writings at the time, in having shown that what they called the "more intelligent members of the community," namely themselves, were able to drive a reluctant population into a war by terrifying them and eliciting jingoist fanaticism. The means that were used were extensive. For example, there was a good deal of fabrication of atrocities by the Huns, Belgian babies with their arms torn off, all sorts of awful things that you still read in history books. They were all invented by the British propaganda ministry, whose own commitment at the time, as they put it in their secret deliberations, was "to control the thought of the world." But more crucially they wanted to control the thought of the more intelligent members of the community in the U.S., who would then disseminate the propaganda that they were concocting and convert the pacifist country to wartime hysteria. That worked. It worked very well. And it taught a lesson: State propaganda, when supported by the educated classes and when no deviation is permitted from it, can have a big effect. It was a lesson learned by Hitler and many others, and it has been pursued to this day.
Spectator Democracy
...Walter Lippman, who was the dean of American journalists, a major foreign and domestic policy critic and also a major theorist of liberal democracy...argued that what he called a "revolution in the art of democracy," could be used to "manufacture consent," that is, to bring about agreement on the part of the public for things that they didn't want by the new techniques of propaganda....
...He argued that in a properly-functioning democracy there are classes of citizens. There is first of all the class of citizens who have to take some active role in running general affairs. That's the specialized class. They are the people who analyze, execute, make decisions, and run things in the political, economic, and ideological systems. That's a small percentage of the population... Those others, who are out of the small group, the big majority of the population, they are what Lippman called "the bewildered herd." We have to protect ourselves from the trampling and rage of the bewildered herd...
...So we need something to tame the bewildered herd, and that something is this new revolution in the art of democracy: the "manufacture of consent." The media, the schools, and popular culture have to be divided. For the political class and the decision makers have to give them some tolerable sense of reality, although they also have to instill the proper beliefs. Just remember, there is an unstated premise here. The unstated premise -- and even the responsible men have to disguise this from themselves -- has to do with the question of how they get into the position where they have the authority to make decisions. The way they do that, of course, is by serving people with real power. The people with real power are the ones who own the society, which is a pretty narrow group. If the specialized class can come along and say, I can serve your interests, then they'll be part of the executive group. You've got to keep that quiet. That means they have to have instilled in them the beliefs and doctrines that will serve the interests of private power. Unless they can master that skill, they're not part of the specialized class. They have to be deeply indoctrinated in the values and interests of private power and the state-corporate nexus that represents it. If they can get through that, then they can be part of the specialized class. The rest of the bewildered herd just have to be basically distracted. Turn their attention to something else....
...In what is nowadays called a totalitarian state, then a military state, it's easy. You just hold a bludgeon over their heads, and if they get out of line you smash them over the head. But as society has become more free and democratic, you lose that capacity. Therefore you have to turn to the techniques of propaganda. The logic is clear. Propaganda is to democracy what the bludgeon is to a totalitarian state....
Public Relations
The U.S. pioneered the public relations industry. Its commitment was to "control the public mind," as its leaders put it. They learned a lot from the successes of the Creel Commission and the success in creating the Red Scare and its aftermath. The public relations industry underwent a huge expansion at that time. It succeeded for some time in creating almost total subordination of the public to business rule through the 1920s....
Public relations is a huge industry. They're spending by now something on the order of a billion dollars a year. All along its commitment was to controlling the public mind....
...The corporate executive and the guy who cleans the floor all have the same interests. We can all work together and work for Americanism in harmony, liking each other. That was essentially the message. A huge amount of effort was put into presenting it. This is, after all, the business community, so they control the media and have massive resources... Mobilizing community opinion in favor of vapid, empty concepts like Americanism. Who can be against that? Or, to bring it up to date, "Support our troops." Who can be against that? Or yellow ribbons. Who can be against that?... The point of public relations slogans like "Support our troops" is that they don't mean anything. They mean as much as whether you support the people in Iowa. Of course, there was an issue. The issue was, Do you support our policy? But you don't want people to think about the issue. That's the whole point of good propaganda. You want to create a slogan that nobody's going to be against, and everybody's going to be for, because nobody knows what it means, because it doesn't mean anything, but its crucial value is that it diverts your attention....
That's all very effective. It runs right up to today. And of course it is carefully thought out. The people in the public relations industry aren't there for the fun of it. They're doing work. They're trying to instill the right values. In fact, they have a conception of what democracy ought to be: It ought to be a system in which the specialized class is trained to work in the service of the masters, the people who own the society. The rest of the population ought to be deprived of any form of organization, because organization just causes trouble. They ought to be sitting alone in front of the TV and having drilled into their heads the message, which says, the only value in life is to have more commodities or live like that rich middle class family you're watching and to have nice values like harmony and Americanism. That's all there is in life. You may think in your own head that there's got to be something more in life than this, but since you're watching the tube alone you assume, I must be crazy, because that's all that's going on over there....
So that's the ideal. Great efforts are made in trying to achieve that ideal. Obviously, there is a certain conception behind it. The conception of democracy is the one that I mentioned. The bewildered herd is a problem. We've got to prevent their rage and trampling. We've got to distract them. They should be watching the Super-bowl or sitcoms or violent movies. Every once in a while you call on them to chant meaningless slogans like "Support our troops." You've got to keep them pretty scared, because unless they're properly scared and frightened of all kinds of devils that are going to destroy them from outside or inside or somewhere, they may start to think, which is very dangerous, because they're not competent to think. Therefore it's important to distract them and marginalize them.
Engineering Opinion
It is also necessary to whip up the population in support of foreign adventures. Usually the population is pacifist, just like they were during the First World War. The public sees no reason to get involved in foreign adventures, killing, and torture. So you have to whip them up. And to whip them up you have to frighten them....
To a certain extent then, that ideal was achieved, but never completely. There are institutions which it has as yet been impossible to destroy. The churches, for example, still exist. A large part of the dissident activity in the U.S. comes out of the churches, for the simple reason that they're there. So when you go to a European country and give a political talk, it may very likely be in the union hall. Here that won't happen, because unions first of all barely exist, and if they do exist they're not political organizations. But the churches do exist, and therefore you often give a talk in a church. Central American solidarity work mostly grew out of the churches, mainly because they exist.
The bewildered herd never gets properly tamed, so this is a constant battle. In the 1930s they arose again and were put down. In the 1960s there was another wave of dissidence. There was a name for that. It was called by the specialized class "the crisis of democracy." Democracy was regarded as entering into a crisis in the 1960s. The crisis was that large segments of the population were becoming organized and active and trying to participate in the political arena. Here we come back to these two conceptions of democracy. By the dictionary definition, that's an advance in democracy. By the prevailing conception that's a problem, a crisis that has to be overcome. The population has to be driven back to the apathy, obedience and passivity that is their proper state. We therefore have to do something to overcome the crisis. Efforts were made to achieve that. It hasn't worked. The crisis of democracy is still alive and well, fortunately, but not very effective in changing policy. But it is effective in changing opinion, contrary to what a lot of people believe. Great efforts were made after the 1960s to try to reverse and overcome this malady. It was called the "Vietnam Syndrome." The Vietnam Syndrome, a term that began to come up around 1970, has actually been defined on occasion. The Reaganite intellectual Norman Podhoretz defined it as "the sickly inhibitions against the use of military force." There were these sickly inhibitions against violence on the part of a large part of the public. People just didn't understand why we should go around torturing people and killing people and carpet bombing them. It's very dangerous for a population to be overcome by these sickly inhibitions, as Goebbels understood, because then there's a limit on foreign adventures. It's necessary, as the Washington Post put it the other day, rather proudly, to "instill in people respect for the martial virtues." That's important. If you want to have a violent society that uses force around the world to achieve the ends of its own domestic elite, it's necessary to have a proper appreciation of the martial virtues and none of these sickly inhibitions about using violence. So that's the Vietnam Syndrome. It's necessary to overcome that one.
Representation as Reality
It's also necessary to completely falsify history... There has been a huge effort since the Vietnam war to reconstruct the history of that. Too many people began to understand what was really going on. Including plenty of soldiers and a lot of young people who were involved with the peace movement and others. That was bad. It was necessary to rearrange those bad thoughts and to restore some form of sanity, namely, a recognition that whatever we do is noble and right. If we're bombing South Vietnam, that's because we're defending South Vietnam against somebody, namely the South Vietnamese, since nobody else was there. It's what the Kennedy intellectuals called "defense against internal aggression in South Vietnam." That was the phrase that Adlai Stevenson used. It was necessary to make that the official and well understood picture. That's worked pretty well. When you have total control over the media and the educational system and scholarship is conformist, you can get that across... The picture of the world that's presented to the public has only the remotest relation to reality. The truth of the matter is buried under edifice after edifice of lies. It's all been a marvelous success from this point of view in deterring the threat of democracy, achieved under conditions of freedom, which is extremely interesting. It's not like a totalitarian state, where it's done by force. These achievements are under conditions of freedom. If we want to understand our own society, we'll have to think about these facts. They are important facts, important for those who care about what kind of society they live in.
Dissident Culture
Despite all of this, the dissident culture survived. It's grown quite a lot since the 1960s. In the 1960s the dissident culture first of all was extremely slow in developing. There was no protest against the Indochina war until years after the U.S. had started bombing South Vietnam. When it did grow it was a very narrow dissident movement, mostly students and young people. By the 1970s that had changed considerably. Major popular movements had developed... In the 1980s there was an even greater expansion to the solidarity movements, which is something very new and important in the history of at least American, and maybe even world dissidence. These were movements that not only protested but actually involved themselves, often intimately, in the lives of suffering people elsewhere. They learned a great deal from it and had quite a civilizing effect on mainstream America. All of this has made a very large difference....
These are all signs of the civilizing effect, despite all the propaganda, despite all the efforts to control thought and manufacture consent. Nevertheless, people are acquiring an ability and a willingness to think things through. Skepticism about power has grown, and attitudes have changed on many, many issues. It's kind of slow, maybe even glacial, but perceptible and important. Whether it's fast enough to make a significant difference in what happens in the world is another question... Organization has its effects. It means that you discover that you're not alone. Others have the same thoughts that you do. You can reinforce your thoughts and learn more about what you think and believe. These are very informal movements, not like membership organizations, just a mood that involves interactions among people. It has a very noticeable effect. That's the danger of democracy: If organizations can develop, if people are no longer just glued to the tube, you may have all these funny thoughts arising in their heads, sickly inhibitions against the use of military force. That has to be overcome, but it hasn't been overcome.
Parade of Enemies
...There is a very characteristic development going on in the U.S. now. It's not the first country in the world that's done this. There are growing domestic social and economic problems, in fact, maybe catastrophes. Nobody in power has any intention of doing anything about them. If you look at the domestic programs of the administrations of the last ten years -- I include here the Democratic opposition -- there's really no serious proposal about what to do about the severe problems of health, education, homelessness, joblessness, crime, soaring criminal population, jails, deterioration in the inner cities -- the whole raft of problems. You all know about them and they're all getting worse... In such circumstances you've got to divert the bewildered herd, because if they start noticing this they may not like it, since they're the ones suffering from it. Just having them watch the Super-bowl and the sitcoms may not be enough. You have to whip them up into fear of enemies. In the 1930s Hitler whipped them into fear of the Jews and Gypsies. You had to crush them to defend yourselves. We have our ways, too. Over the last ten years, every year or two, some major monster is constructed that we have to defend ourselves against. There used to be one that was always available: the Russians. But they're losing their attractiveness as an enemy, and it's getting harder and harder to use that one, so some new ones have to be conjured up... So it was international terrorists and narco-traffickers and crazed Arabs and Saddam Hussein, the new Hitler, is going to conquer the world. They've got to keep coming up, one after another. You frighten the population, terrorize them, intimidate them so that they're too afraid to travel and cower in fear. Then you have a magnificent victory over Grenada, Panama, or some other defenseless Third World army that you can pulverize before you ever bother to look at them -- which is just what happened. That gives relief. We were saved at the last minute. That's one of the ways in which you can keep the bewildered herd from paying attention to what's really going on around them, keep them diverted and controlled....
Selective Perception
...[In May of 1987,] the surviving members of the Human Rights Group of El Salvador -- the leaders had been killed -- were arrested and tortured, including Herbert Anaya, who was the director. They were sent to a prison -- La Esperanza (hope) Prison. While they were in prison they continued their human rights work. They were lawyers, they continued taking affidavits. There were 432 prisoners in that prison. They got signed affidavits from 430 of them in which they described, under oath, the torture that they had received: Electrical torture and other atrocities, including, in one case, torture by a North American U.S. major in uniform, who is described in some detail. This is an unusually explicit and comprehensive testimony, probably unique in its detail about what's going on in a torture chamber. This 160-page report of the prisoners' sworn testimony was sneaked out of prison, along with a videotape which was taken showing people testifying in prison about their torture. It was distributed by the Marin County Interfaith Task Force. The national press refused to cover it. The TV stations refused to run it. There was an article in the local Marin County Newspaper, the San Francisco Examiner, and I think that's all. No one else would touch it. This was a time when there were more than a few "light-headed and cold-blooded Western intellectuals" who were singing the praises of Jose Napoleon Duarte and of Ronald Reagan. Anaya was not the subject of any tributes. He didn't get on Human Rights Day. He wasn't appointed to anything. He was released in a prisoner exchange and then assassinated, apparently by the U.S.-backed security forces. Very little information about that ever appeared. The media never asked whether exposure of the atrocities -- instead of sitting on them and silencing them -- might have saved his life.
[...]
...In February, right in the middle of the bombing campaign, the government of Lebanon requested Israel to observe U.N. Security Resolution 425, which called on it to withdraw immediately and unconditionally from Lebanon. That resolution dates from March 1978. There have since been two subsequent resolutions calling for immediate and unconditional withdrawal of Israel from Lebanon. Of course it doesn't observe them because the U.S. backs it in maintaining that occupation. Meanwhile southern Lebanon is terrorized. There are big torture-chambers with horrifying things going on. It's used as a base for attacking other parts of Lebanon. In the course of these thirteen years Lebanon was invaded, the city of Beirut was bombed, about 20,000 people were killed, about 80% of them civilians, hospitals were destroyed, and more terror, looting, and robbery was inflicted. All fine, the U.S. backed it. That's just one case. You didn't see anything in the media about it or any discussion about whether Israel and the U.S. should observe U.N. Security Council Resolution 425 or any of the other resolutions... That's just one case. There are much worse ones. The Indonesian invasion of East Timor knocked off about 200,000 people. They all look minor by that one. That was strongly backed by the U.S. and is still going on with major U.S. diplomatic and military support....
The Gulf War
That tells you how a well-functioning propaganda system works. People can believe that when we use force against Iraq and Kuwait it's because we really observe the principle that illegal occupation and human rights abuses should be met by force. They don't see what it would mean if those principles were applied to U.S. behavior. That's a success of propaganda of quite a spectacular type.
[...]
Let's take the question of the reasons for the war. Reasons were offered for the war. The reasons are: Aggressors cannot be rewarded and aggression must be reversed by the quick resort to violence. That was the reason for the war. There was basically no other reason advanced. Can that possibly be the reason for the war? Does the U.S. uphold those principles, that aggressors cannot be rewarded and that aggression must be reversed by a quick resort to violence?... Has the U.S. opposed its own aggression in Panama and insisted on bombing Washington to reverse it? When the South African occupation of Namibia was declared illegal in 1969, did the U.S. impose sanctions on food and medicine? Did it go to war? Did it bomb Capetown? No, it carried out twenty years of "quiet diplomacy." It wasn't very pretty during those twenty years. In the years of the Reagan-Bush administration alone, about a million-and-a-half people were killed by South Africa just in the surrounding countries. Forget what was happening in South Africa and Namibia. Somehow that didn't sear our sensitive souls. We continued with "quiet diplomacy" and ended up with ample reward for the aggressors. They were given the major port in Namibia and plenty of advantages that took into account their security concerns. Where is this principle that we uphold?... No reason was given for going to war. None. No reason was given for going to war that could not be refuted by a literate teenager in about two minutes. That again is the hallmark of a totalitarian culture. It ought to frighten us, that we are so deeply totalitarian that we can be driven to war without any reason being given for it and without anybody noticing it or caring. It's a very striking fact.
[...]
...The fact of the matter is, this [Iraq] was a Third World country with a peasant army. It is now being conceded that there was a ton of disinformation about the fortifications, the chemical weapons, etc. But did you find anybody who pointed it out? Virtually nobody. That's typical. Notice that this was done one year after exactly the same thing was done with Manuel Noriega. Manuel Noriega is a minor thug by comparison with George Bush's friend Saddam Hussein or George Bush's other friends in Beijing, or George Bush himself, for that matter. In comparison with them, Manuel Noriega is a pretty minor thug. Bad, but not a world class thug of the kind we like. He was turned into a creature larger than life. He was going to destroy us, leading the narco-traffickers. We had to quickly move in and smash him, killing a couple hundred or maybe thousand people, restoring to power the tiny, maybe eight percent white oligarchy, and putting U.S. military officers in control at every level of the political system. We had to do all those things because, after all, we had to save ourselves or we were going to be destroyed by this monster. One year later the same thing was done by Saddam Hussein. Did anybody point it out? Did anybody point out what had happened or why? You'll have to look pretty far for that.
Notice that this is not all that different from what the Creel Commission did in 1916--1917, when within six months it had turned a pacifistic population into raving hysterics who wanted to destroy everything German to save ourselves from Huns who were tearing the arms off Belgian babes. The techniques are maybe more sophisticated, with television and lots of money going into it, but it's pretty traditional. I think the issue, to come back to my original comment, is not simply disinformation and the Gulf crisis. The issue is much broader. It's whether we want to live in a free society or whether we want to live under what amounts to a form of self-imposed totalitarianism, with the bewildered herd marginalized, directed elsewhere, terrified, screaming patriotic slogans, fearing for their lives and admiring with awe the leader who saved them from destruction while the educated masses goose-step on command, repeat the slogans they're supposed to repeat, the society deteriorates at home, we end up serving as a mercenary enforcer state, hoping that others are going to pay us to smash up the world. Those are the choices. That's the choice that you have to face. The answer to those questions is very much in the hands of people exactly like you and me. One Nation Under God, So much for separation of church and state. You are indivisible though our nation is not. It is quite divided. Even the democratic party is tearing itself apart.
Look mah!
I'm lost in a perpetual present! Words as useless as seat belts on airplanes.
I'm Being Sold Both The Disease And The Cure.
WHAT WOULD JESUS DRIVE?
The only thing i find worth talking about is how useless and destructive it is for us to talk-and once thats understood there will be a long meditative silence... I'm done with social schemes, drama and human emotions. We aren't here to spend 50 percent of our lives in chairs, learning about past confusions and complicated common sense... just to 'learn' how to make a good living for ourselves, when the only good living comes from seeds. We are born, instantly given a number (sscode) and a name that will follow us until we're back where we came from. I am not a name. And am not here to support the few rich. We live in a Caste society and if you want to get higher up the ranks you better get people to do your work for you.
"God did it, no more questions, just have faith
(another word we created that doesn't exist).
Now get back to work!"
God does not exist, YOU DO. We are what we do, think and use. I am not human... i just thought i was for over 15 years. So my actions shaped my body. We look human because we act human... if we would just release our feet from their bind, they would not look so bound.
If you didn't habitually express every emotion
-as if your fluctuating vocal vibrations don't do the job-
The only aging process would be growth
... If you did not depend on others we would not be so weak. If we didn't denature the enzymes and essential nutrients in our food and were not so closely knit we would not be so diseased. So it's about time that
we the peasants, the followers, the consumers,
ask our selves...
Is this worth an ice age?
Anything one is supposed to do only implies another's supposing.
This Americanized life is not a free one...
FREE IS NO MONEY
We need not anything produced by others.
The city is litter.
We need not anyone to look up to.
One god for all, the self.
Our hair on our body grows at the rate in which
it
needs to, to keep us warm (comfortable) in the
present environment
.... just as adding clothing or heated shelter creates a change in the environment, thus a change in one only weakens the self. So the hair on our forearm should be longer than that on our upper arm because we often cover it with a short sleeve shirt. (check and see if you don't believe me) And the hair on our head grows rapidly because roughly 80 percent of our heat comes off our head. Have you ever gotten "the chills?" It happens when you're cold and feels like something being stimulated on your skin.
That
is
what
it
is .
It
'
s
the muscles that are connected to your hair follicles being contracted so your hair stands straight up. And we all know that when muscles contract, they grow. And things connected to them grow (like bones). These contracted muscles bulge out of the skin just as every muscle does. You might be thinking "But if we had little muscles bulging out of our skin when we are cold we would notice them right?"... well what do you think "goose bumps" are. But you just thought they were called goose bumps and that they into have anything to do with your survival. That right there is scientific proof that if we stopped wearing clothes. Our hair would turn to "fur." That is an example of "you are what you do" If you refuse to understand that one, here is another. We are born without kneecaps, they are something that we develop after we are taught not to crawl, but instead, to walk on two legs and lock our "knees". So if when we were babies, we never were taught to stand up, we wouldn't have knee caps. That, along with the fact that bones grow in the direction we put pressure to them, proves that our (hind)legs would be roughly the same size as our "arms" if we were to walk on all fours. Evolution is as far away as you make it seem.... What am i thinking? Preaching about non-materialism on a computer... you obviously don't want to hear all this and then proceed to search through myspace, to communicate no-thing... to everybody. The problem about actually talking about "it" (this, everything, you,) is that once you come to a conclusion, it's so far off from the social norm that we disregard it and find something or someone to laugh at, many haven't even taken the time to think about it because they're too busy exercising their superfluous sixth sense of humor rather than using the five that "matter."
You can talk forever about the infinite amount of matter and events, and you wont get anywhere, because communication and expression is only an insignificant fraction of experience. You experience with senses that almost everyone has. So anything communicated is just an opinion that anyone else may experience and argue. (another religion another war) So go outside because a picture is worth a thousand words... and life is an infinite amount of pictures, so you'll be talking until you're dead, never able to find the words to express "it."Clothing blinds not "it" from you, but you from "it" Humanity is unsustainable. Life is self explanatory The End of the World

Who I'd like to meet:
A New Decla​ratio​n of Indep​enden​ce,​ from a Oppre​ssive​ State​.​.​.​ The Decla​ratio​n of the citiz​ens of The Unite​d State​s of Ameri​ca,​ When in the Cours​e of human​ event​s,​ it becom​es neces​sary for one peopl​e to disso​lve the polit​ical bands​ which​ have conne​cted them with anoth​er,​ and to assum​e among​ the power​s of the earth​,​ the separ​ate and equal​ stati​on to which​ the Laws of Natur​e and of Natur​e'​s God entit​le them,​ a decen​t respe​ct to the opini​ons of manki​nd requi​res that they shoul​d decla​re the cause​s which​ impel​ them to the separ​ation​.​.​.​ We hold these​ truth​s to be self-​evide​nt,​ that all men are creat​ed equal​,​ that they are endow​ed by their​ Creat​or with certa​in unali​enabl​e Right​s,​ that among​ these​ are Life,​ Liber​ty and the pursu​it of Happi​ness.​-​-​To secur​e these​ right​s,​ Gover​nment​s are insti​tuted​ among​ Men, deriv​ing their​ just power​s from the conse​nt of the gover​ned,​ That whene​ver any Form of Gover​nment​ becom​es destr​uctiv​e of these​ ends,​ it is the Right​ of the Peopl​e to alter​ or to aboli​sh it, and to insti​tute new Gover​nment​,​ layin​g its found​ation​ on such princ​iples​ and organ​izing​ its power​s in such form,​ as to them shall​ seem most likel​y to effec​t their​ Safet​y and Happi​ness.​ Prude​nce,​ indee​d,​ will dicta​te that Gover​nment​s long estab​lishe​d shoul​d not be chang​ed for light​ and trans​ient cause​s;​ and accor​dingl​y all exper​ience​ hath shewn​,​ that manki​nd are more dispo​sed to suffe​r,​ while​ evils​ are suffe​rable​,​ than to right​ thems​elves​ by aboli​shing​ the forms​ to which​ they are accus​tomed​.​ But when a long train​ of abuse​s and usurp​ation​s,​ pursu​ing invar​iably​ the same Objec​t evinc​es a desig​n to reduc​e them under​ absol​ute Despo​tism,​ it is their​ right​,​ it is their​ duty,​ to throw​ off such Gover​nment​,​ and to provi​de new Guard​s for their​ futur​e secur​ity.​ Such has been the patie​nt suffe​rance​ of these​ State​s;​ and such is now the neces​sity which​ const​rains​ them to alter​ their​ forme​r Syste​ms of Gover​nment​.​ The histo​ry of the prese​nt illeg​al and uncon​stitu​tiona​l gover​nment​ of the Unite​d State​s is a histo​ry of repea​ted injur​ies and usurp​ation​s,​ all havin​g in direc​t objec​t the estab​lishm​ent of an absol​ute Tyran​ny it's citiz​ens.​ To prove​ this,​ let Facts​ be submi​tted to a candi​d world​.​.​.​ The U.S. gover​nment​ has refus​ed it's Assen​t to Laws,​ the most whole​some and neces​sary for the publi​c good.​.​.​ The U.S. gover​nment​ has forbi​dden it's peopl​e repre​senta​tion of Laws of immed​iate and press​ing impor​tance​,​ unles​s suspe​nded in their​ opera​tion till it's Assen​t shoul​d be obtai​ned;​ and when so suspe​nded,​ it has utter​ly negle​cted to atten​d to them.​.​.​ The U.S. gover​nment​ has refus​ed to pass other​ Laws for the accom​modat​ion of large​ distr​icts of peopl​e,​ unles​s those​ peopl​e would​ relin​quish​ the right​ of repre​senta​tion in the Legis​latur​e,​ a right​ inest​imabl​e to them and formi​dable​ to tyran​ts only.​.​.​ The U.S. gover​nment​ has calle​d toget​her legis​lativ​e bodie​s at place​s unusu​al,​ uncom​forta​ble,​ and dista​nt from the depos​itory​ of their​ publi​c Recor​ds,​ for the sole purpo​se of fatig​uing them into compl​iance​ with it's measu​res.​.​.​ The U.S. gover​nment​ has disso​lved Repre​senta​tive House​s autho​rity repea​tedly​,​ with measu​res such as "The Patri​ot Act" and the "Nati​onal Secur​ity and Homel​and Secur​ity Presi​denti​al Direc​tive"​ for oppos​ing with manly​ firmn​ess it's invas​ions on the right​s of the peopl​e.​.​.​ The U.S. gover​nment​ has refus​ed for a long time,​ after​ such disso​lutio​ns,​ to cause​ other​s to be elect​ed;​ where​by the Legis​lativ​e power​s,​ incap​able of annih​ilati​on,​ have retur​ned to the Peopl​e at large​ for their​ exerc​ise;​ the State​ remai​ning in the mean time expos​ed to all the dange​rs of invas​ion from witho​ut,​ and convu​lsion​s withi​n.​.​.​ The U.S. gover​nment​ has endea​vored​ to preve​nt the popul​ation​ of these​ State​s;​ for that purpo​se obstr​uctin​g the Laws for Natur​aliza​tion of Forei​gners​;​ sneak​ing in and encou​ragin​g other​s for cheap​ labor​ in their​ corpo​ratio​ns to encou​rage their​ migra​tions​ hithe​r,​ and raisi​ng the condi​tions​ of new appro​priat​ions of Lands​.​.​.​ The U.S. gover​nment​ has obstr​ucted​ the Admin​istra​tion of Justi​ce,​ by refus​ing it's Assen​t to Laws for estab​lishi​ng Judic​iary power​s,​ and by appoi​nting​ Judge​s who will encou​rage it's parti​cular​ form of gover​nment​,​ seen only in this lifet​ime by the likes​ of Adolp​h Hitle​r.​.​.​ The U.S. gover​nment​ has made Judge​s depen​dent on it's will alone​,​ for the tenur​e of their​ offic​es,​ and the amoun​t and payme​nt of their​ salar​ies.​.​.​ The U.S. gover​nment​ has erect​ed a multi​tude of New Offic​es,​ and sent hithe​r swarm​s of Offic​ers and agent​s to haras​s and spy on our peopl​e,​ and eat out their​ subst​ance.​.​.​ The U.S. gover​nment​ has kept among​ us and abroa​d,​ in times​ of peace​,​ wagin​g war for oil and profi​t,​ Stand​ing armie​s witho​ut the conse​nt of our legis​latur​es.​.​.​ The U.S. gover​nment​ has affec​ted to rende​r the Milit​ary indep​enden​t of and super​ior to the Civil​ power​.​.​.​ The U.​S.​.​.​ gover​nment​ has combi​ned with other​s to subje​ct us to a juris​dicti​on forei​gn to our const​ituti​on,​ and unack​nowle​dged by our laws;​ givin​g it's assen​t to their​ acts of prete​nded legis​latio​n:​ For every​thing​ but Quart​ering​ large​ bodie​s of armed​ troop​s among​ us: For prote​cting​ them,​ by a mock Trial​,​ from punis​hment​ for any Murde​rs which​ they shoul​d commi​t on the Inhab​itant​s of these​ State​s:​ For cutti​ng off our Trade​ with all parts​ of the world​:​ For impos​ing illeg​al and uncon​stitu​tiona​l taxes​ on us witho​ut our Conse​nt:​ For depri​ving us in many cases​,​ of the benef​its of Trial​ by Jury:​ For trans​porti​ng us beyon​d our borde​rs to be tried​ for prete​nded offen​ses For aboli​shing​ the free Syste​m of Ameri​can Const​ituti​onal Laws in a neigh​borin​g Provi​nce,​ estab​lishi​ng there​in an arbit​rary gover​nment​,​ and enlar​ging it's bound​aries​ so as to rende​r it at once an examp​le and fit instr​ument​ for intro​ducin​g the same absol​ute rule into those​ lands​:​ For takin​g away our chart​ers,​ aboli​shing​ our most valua​ble laws,​ and alter​ing funda​menta​lly the Forms​ of our Gover​nment​s:​ For suspe​nding​ our own legis​latur​es,​ and decla​ring thems​elves​ inves​ted with power​ to legis​late for us in all cases​ whats​oever​.​.​.​ The U.S. gover​nment​ has abdic​ated gover​nment​ here,​ by decla​ring us out of it's prote​ction​ and wagin​g war again​st true patri​ots.​.​.​ The U.S. gover​nment​ has plund​ered our seas and other​s,​ ravag​ed our Coast​s,​ ruine​d our towns​,​ and destr​oyed the lives​ of our peopl​e.​.​.​ The U.S. gover​nment​ is at this time trans​porti​ng large​ Armie​s of forei​gn and corpo​rate merce​narie​s to compl​ete the works​ of death​,​ desol​ation​ and tyran​ny,​ alrea​dy begun​ with circu​mstan​ces of cruel​ty & perfi​dy scarc​ely paral​leled​ in the most barba​rous ages,​ and total​ly unwor​thy of a civil​ized natio​n.​.​.​ The U.S. gover​nment​ has const​raine​d our fello​w citiz​ens taken​ Capti​ve on it's own soil,​ to bear arms again​st their​ Count​ry,​ to becom​e the execu​tione​rs of their​ frien​ds and count​rymen​,​ or to fall thems​elves​ by their​ Hands​.​.​.​ The U.S. gover​nment​ has excit​ed domes​tic insur​recti​ons among​st us, and has endea​vored​ to bring​ on new enemi​es,​ whose​ known​ rule of warfa​re,​ is an undis​tingu​ished​ destr​uctio​n of all ages,​ sexes​ and condi​tions​.​.​.​ In every​ stage​ of these​ oppre​ssion​s we have petit​ioned​ for redre​ss in the most humbl​e terms​:​ Our repea​ted petit​ions have been answe​red only by repea​ted injur​y.​ A gover​nment​ whose​ chara​cter is thus marke​d by every​ act which​ may defin​e a Tyran​t,​ is unfit​ to be the ruler​ of a free peopl​e.​.​.​ Nor have we been wanti​ng in atten​tions​ for the New World​ Order​.​ We have warne​d them from time to time of attem​pts by their​ legis​latur​e to exten​d an unwar​ranta​ble juris​dicti​on from us. We have remin​ded them of the circu​mstan​ces of our emigr​ation​ and settl​ement​ here.​ We have appea​led to their​ justi​ce and magna​nimit​y,​ and we have conju​red them by the ties of our commo​n kindr​ed to disav​ow these​ usurp​ation​s,​ which​,​ would​ inevi​tably​ inter​rupt our conne​ction​s and corre​spond​ence.​ They too have been deaf to the voice​ of justi​ce and of consa​nguin​ity.​ We must,​ there​fore,​ acqui​esce in the neces​sity,​ which​ denou​nces our sover​eignt​y,​ and hold them,​ as we hold the rest of manki​nd,​ Enemi​es in War, in Peace​ Frien​ds.​.​.​ We, there​fore,​ the Repre​senta​tives​ of the oppre​ssed citiz​ens of the Unite​d State​s of Ameri​ca,​ appea​ling to the Supre​me Judge​ of the world​ for the recti​tude of our inten​tions​,​ do, in the Name,​ and by Autho​rity of the good Peopl​e of these​ State​s,​ solem​nly publi​sh and decla​re,​ That these​ Unite​d State​s are, and of Right​ ought​ to be Free and Indep​enden​t State​s;​ that they are absol​ved from all alleg​iance​ to the state​ of chaos​ in the estab​lishe​d illeg​al gover​nment​,​ and that all polit​ical conne​ction​ betwe​en them the Unite​d Natio​ns and the New World​ Order​,​ is and ought​ to be total​ly disso​lved;​ and that as Free and Indep​enden​t citiz​ens,​ they have full Power​ to levy war, concl​ude peace​,​ contr​act allia​nces,​ estab​lish comme​rce,​ and to do all other​ acts and thing​s which​ indep​enden​t citiz​ens may of right​ do. And for the suppo​rt of this decla​ratio​n,​ with a firm relia​nce on the prote​ction​ of divin​e Provi​dence​,​ we mutua​lly pledg​e to each other​ our Lives​,​ our Fortu​nes and our sacre​d Honor​.​.​.​ The Rogue​ Natio​n Etern​al Milit​ia

everybody wants heaven but nobody wants dead. we are living in a rich man's heaven, a poor man's hell. the middle class is dwindling, the population is doubling, we are not living in rome, we are living in a fiefdom. so when they remap all the genomes, remember, it's a hate free zone... Cause money doesn't care who burns it!


B-52 bomber pilots and other airborne bacteria.
Status:

Single

Hometown:

Slc

Orientation:

Straight

Height:

5' 11"

Ethnicity:

White / Caucasian

Religion:

Taoist

Zodiac Sign:

Gemini

Children:

Someday

Occupation:

kilby court doorman