No recent updates in this category.
Why not...
General

Click Here to Visit:


~Carrie Underwood: "I stopped eating beef at 13 and stopped eating all meat a few years ago. I would feel guilty that what was on my plate was walking around yesterday. Either I could live with that or stop eating meat. I choose the latter, and I'm happier for it."

~Josh Hartnett: "I gave up meat when I was 12. … One day I was cutting up a chicken for my mom, and I hit a tumor with the knife. There was [pus] and blood all over the place. That was enough for me."

~Clint Eastwood: "I try to stick to a vegan diet—heavy on fruit, vegetables, tofu, and other soy products."

~Corey Feldman: "When I was 8 years old, my parents wouldn't let me do it, and I think I was about 12 or 13 when I made the final decision like, "I know what I'm doing and if you don't like it too bad." And that actually came though the influence at the time of Michael Jackson and Stephen Spielberg, because I was working on the film The Goonies. I was eating a steak one day and he sat down next to me and was mooing and saying, "You realize you're eating a cow right? Why are you doing that?" And then I became friends with Michael and he was vegetarian at the time but no longer is an advocate but at the time he was very influential in that world. But he brought me to his house and had his chef prepare me my first vegetarian dinner which basically helped sell it. So between the two of them I was like, "Ok that's it forget it, all bets are off."

~César Chávez~March 31, 1927 – April 23, 1993~"We need, in a special way, to work twice as hard to make all people understand that animals are fellow creatures, that we must protect them and love them as we love ourselves... The basis for peace is respecting all creatures... That's the basis, the beginning for peace. ...We know we cannot defend or be kind to animals until we stop exploiting them - exploiting them in the name of science, exploiting animals in the name of sport, exploiting animals in the name of fashion, and yes, exploiting animals in the name of food."

~Casey Affleck: "Imagine living in a cage in the dark, unable to move, day after day. The suffering of today's American farm animals is almost beyond belief. They don't have a choice, but you do, and their lives depend on it."

~Amy Smart: "Vegetarianism is a way of living consciously on the planet"

~Jennie Garth: "I've always been very bonded to animals -- more so than most people. (laughs) I don't think that they can defend themselves, so we have to help them".

~Riki Rockett: "I have reached zero tolerance for the cruelty against our animal brothers. If we are to nuture our culture, let's begin with the animals who have been nothing but our beasts of burden for so long".

~Brandy: "I am a vegan now, and it was a conscious decision. I studied a lot about African culture and health and the best way to take care of the body. … I really wanted to be healthy. I found out a lot about the body and what [drugs] they put in meat. My taste buds started changing, and I didn't crave [meat and dairy products] anymore."

~Alec Baldwin: "Every time we sit down to eat, we make a choice. Please choose vegetarianism. Do it for … animals. Do it for the environment, and do it for your health."

~Orlando Bloom: "I'm picky when it comes to food, as long as there's no meat in it!"

~Moby: "There are viable (and usually better) alternatives to the use of animals for food, sport, clothing, & experimentation. I beg you to discontinue any actions that might cause or condone animal torture, abuse, or destruction"

.....

Movies

Books

Heroes
Revolution Veg ♥ has 6704 friends.
Play

Play Next

Add to queue

Play

Play Next

Add to queue

Play

Play Next

Add to queue

Play

Play Next

Add to queue

Play

Play Next

Add to queue
Status:

In a Relationship

Here for:

Networking, Friends

Orientation:

Straight

Body type:

Average

Zodiac Sign:

Libra

Children:

I don't want kids

Smoke / Drink:

No / Yes

Education:

High school
About me:
This in an animal cruelty awareness page..the default photo IS NOT me...just a famous face with compassion for animals and human beings alike. I created this page to show YOU the truth about where your "food" comes from, the exploitation of animals for human greed and profit, animal cruelty and what YOU can do about it! I might of brought you here by a random add, I do this to help get the truth out there faster and more efficiently in order to help the animals and YOU...because you deserve to know the truth.. looking to make new friends with meat eaters as well as vegans and vegetarians... If you do not want any part of it, delete me or reject the request, its easy. Messages sent to me such as, "Mmm I love Bacon" will only amuse me and make you look stupid! or " I love steak" hahahahaa...don't waste my time, I am here to help make this world a better place for humans and animals... rude comments won't phase me!
"The animals of the world exist for their own reasons. They were not made for humans any more than black people were made for white, or women created for men". ~Alice Walker
Who I'd like to meet:
"We must fight against the spirit of unconscious cruelty with which we treat the animals. Animals suffer as much as we do. True humanity does not allow us to impose such sufferings on them. It is our duty to make the whole world recognize it. Until we extend our circle of compassion to all living things, humanity will not find peace". ~Albert Schweitzer, The Philosophy of Civilization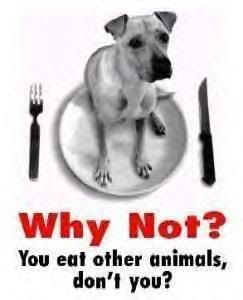 ...Just a few famous faces of compassion..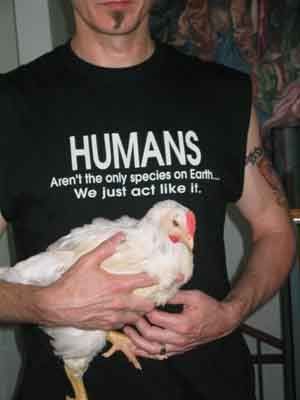 Vegan [vee-gan]: Veganism denotes a philosophy and way of living that seeks to exclude, as far as possible, all forms of exploitation of, and cruelty to, nonhuman animals for food, clothing or any other purpose; and by extension, promotes the development and use of animal-free alternatives for the benefit of humans, nonhumans and the environment. Vegans avoid all animal produce: meat (including chicken and fish), eggs, animal milks, honey, and their derivatives.