Play

Play Next

Add to queue
Play

Play Next

Add to queue

1,489 plays

Play

Play Next

Add to queue

13,329 plays

Play

Play Next

Add to queue

604 plays

Play

Play Next

Add to queue

449 plays

Play

Play Next

Add to queue

49 plays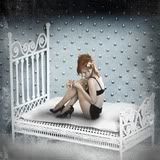 Remixes!
Launch date: 1/18/11

I Miss You Records announces: A Moment RieMixed
Brand new: the Ocean of sadness, check out the "RieMixes" to A Moment You Never Dreamed. And true to not what one would expect, Rie created a few more acoustic versions to her favorite songs from the album.


Starting 1/18 twenty-eleven, the contest to create the best mix of "Victoria" is on! To celebrate, She's also setting free stems to the featured RieMixes, "Island Of Hope" & "Ocean Of Sadness [Neptune's Bed]". Link to Rie's Soundcloud Page Here to listen to the originals & mixers can follow the links to the stems.

AS HEARD ON MTV:

"Make You Crazy" Listen Here!

And: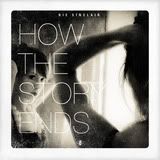 "How The Story Ends" -Links here to buy on Amazon & iTunes

Also heard on MTV earlier this year, was her side project, Oliver The Penguin's "Second Chances". Track 9 off the first release Button Pusher, Available for download on Amazon.

Downlaod the Rie Sinclair iPhone App here!..

..
..
Vampire Diaries end montage "No Way Out", Performed by Rie & co-written/co-produced with Mike Suby. Buy it here on iTunes!!!




All songs arranged & Produced by Eli Thomson & Rie Sinclair, except High Time; arranged & produced by Rie Sinclair. Mixed by Bob DeMaa. Mastering: Gavin Lurssen. Additional engineering by Bob DeMaa, Joel Shearer, Rie Sinclair, John Nuss, Frank Lenz, Tommy Walter, and Bryan Carlstrom. Photography by Sarah St Clair-Renard. Artwork/model design by Rie Sinclair. Addt'l model design by Nikita Bleeker. Layout by Lance Troxel. Musicians: Bryan Head, drums; Doug Mathews, drums; Eli Thomson, bass/programming; Joe Karnes, bass; Joel Shearer, guitars; Byron Hagan, keys/programming/loops/synths; Allison Ash, pianos; Justin Schier, piano (Different Here); Alisha Bauer, Cellos; Rie Sinclair, bells, kalimba, & toy piano. Additional programming: Bob DeMaa. Background Vox on Sweet Violet performed by Tommy Walter.

All songs written & performed by Rie Sinclair. © & (p), I Miss You Records & Little Gabriel Publishing, BMI.
Known as The Sparkling Violeteer, this hummingbird flits about writing on a Gibson strung with delicious Cleartone strings (described as a tone she could bite). Best known for little hit wonders first heard on TV, such as "No Way Out" -The Vampire Diaries (recently released on Bee Sides), & JaSam's theme, "Just You & Me". Rie's written dark melodies for Primetime Dramas and saucy love songs for Soaps. She has a secret collection of gems, and a series of releases off her own label - I MIss You Records. This songstress's latest endeavors include a side project inspired by Cash, Cline, Carter & Hank Sr., called Violet & Mayhem.

"Rie on iTunes"


Genre: Alternative / Indie / Pop

Location Los Angeles, United States

Profile Views: 272650

Last Login: 4/23/2013

Member Since 5/9/2005

Website http://www.msplinks.com/MDFodHRwOi8vcmllc2luY2xhaXIuY29t

Record Label i miss you records

Type of Label Indie

Bio

Emmy-Nominated Rie Sinclair may appear to be your average redhead bombshell but, in truth, she is; along with an unparalleled resume of almost a decade of writing and producing music. Her extensive experience shines through her inventive, creative writing style which includes an entire catalogue of music for ABC/Disney, as well as songs appearing in shows including Ghost Whisperer, The Vampire Diaries, Charmed, Californication, The Hills, Nurse Jackie, Bionic Woman, Law & Order (and the list goes on). The LA-based songstress has collaborated and co-written with an extensive list of talent, including Carmen Rizzo (Coldplay, Alanis Morissette), Zac Rae (The Fray, James Blunt), and Joel Shearer (Christina Aguilera, Meiko). Rie was nominated for an Emmy for the song, "Where You Are," that was co-written with producer-guitarist Bob Hartry (Rick Springfield). Her songwriting captures the contours and charisma of her mysterious and bittersweet sound. Additionally, Rie founded and runs her own label I Miss You Records, which she began in 2006 and since has released four EPs, three LPs and numerous singles.

Members

Influences

Sounds Like
Blonde Charity Mafia (Theme song) - MTV
Californication - SHOW (Live performance of Elton John's "Mona Lisa's and Madhatters")
Vampire Diaries - CW
Dirt - FX
Samantha Who - ABC
Horse Whisperer - CBS
Bionic Woman - NBC
Lipstick Jungle - NBC
Making Of The Band - MTV
The Hills - MTV
America's Prom Queen - ABC Family
Secret Life Of A Teenage Girl - ABC Family
Samurai Girl - ABC Family
Law & Order
Neighbours (AUS)
All My Children - ABC
One Life To Live - ABC (mini-theme song for KISH, "My Confession")
General Hospital - ABC
& many other shows on MTV & VH1