No recent updates in this category.
Why not...
Roberto Tiranti hasn't earned any badges yet... have you?
General

Tiranti's hobbies include (besides music, of course) "eating, sleeping and being a nuisance to anyone!"

Tiranti in I dieci comandamenti (The Ten Commandments)-The Musical.

"A ciascuno Il suo sogno

.. width="425" height="350">........>

"fratello"

.. width="425" height="350">........>

Music

Tiranti's favorite bands/musicians include: "Deep Purple

,

Queesryche

,

Queen

,

Iron Maiden

,

Judas Priest

,

Rush

,

Uriah Heep

,

Glenn Hughes

,

Stevie Wonder

,

Kansas

, Mr. Big and Gino Vanelli."

Labyrinth - "L.Y.A.F.H."

.. width="425" height="350">........>

Labyrinth - "Lost"

Movies

Books

All by the authors: Stephen King, Anne Rice, Ken Follet, Dan Brown, Clive Cussler, Giorgio Faletti, Khaled Hosseini (and many others).

Heroes
Play

Play Next

Add to queue

Play

Play Next

Add to queue

Play

Play Next

Add to queue

Play

Play Next

Add to queue

Play

Play Next

Add to queue
About me:
..
Roberto Tiranti grew up deriving his inspiration from such bands as Uriah Heep, Queen, Led Zeppelin, Sweet, Atomic Rooster, Judas Priest, Iron Maiden, etc. His first actual metal band was called Wild Hawks. He responded to the band's advertisement in seeking a singer. The members of Wild Hawks, being quite a bit older, were skeptical of Tiranti's ability and sincerity, yet allowed him to audition anyway. The outcome was that they were so impressed they were willing to easily overlook his young age. Tiranti recorded his first demo with Wild Hawks. Tiranti soon went on to front another metal band, Vanexa. With Vanexa, he recorded and released Against the Sun. In 1991, Tiranti became involved with the Musical Academy Teresiana. While there, he landed the prestigious role of 'Jesus' in the school's production of Jesus Christ Superstar. His passion for music carried him on to the Conservatory of Genoa for approximately two years. Soon he became the singer for a band called Blindosbarra, with which he recorded To Memoia (distributed by BMG). From 1993 to 1996, Tiranti worked with a cover band called Ars Nova. With this band, he was able to test and hone his vocal skills by covering songs by such artists as Gino Vannelli, Stevie Wonder, Sting, Toto, Queen and Earth, Wind & Fire, etc. During his experience with Ars Nova, Tiranti came across Alfio Vitanza, the drummer of the New Trolls. He was contacted to sing with the New Trolls and almost instantly offered to participate at a successful festival with the band. Tiranti ultimately collaborated with the New Trolls from 1996 to 2002. During that time, he recorded two live records and played two festivals as well as approximately 300 shows with the band. It was in 1997 that Tiranti returned to the world of heavy metal when he was given the spot as the new vocalist for Labyrinth. The former Labyrinth vocalist went by the pseudonym of 'Joe Terry,' but was really none other than Fabio Lione (now vocalist of Rhapsody of Fire). Lione's powerful vocal ability might seem intimidating to most, yet Tiranti took over his position easily and added his own dynamic style to the band. Tiranti, known at the time as 'Rob Tyrant,' was eagerly embraced by the Labyrinth fans and helped to further the band's success with his energy, charisma and expressive singing. It was after Tiranti joined the band that renown metal labels began showing strong interest and Labyrinth eventually signed on to Metal Blade Records. Tiranti recorded his first release with the band soon thereafter. It was entitled Return to Heaven Denied (which is still considered by many to be the most classic and monumental release in the band's repertoire). In 1998, Tiranti, along with Labyrinth was a part of the Gods of Metal festival, sharing the stage with such greats as Black Sabbath, Helloween, Blind Guardian, Pantera and Stratovarius. It was shortly thereafter that Tiranti briefly parted from the band (and was meanwhile replaced by Morby, the lead singer of Domine). During his absence he sadly missed out on a European tour in support of Hammerfall and Primal Fear. Tiranti rejoined Labyrinth in time to record the mini CD Timeless Crime and participate in some major European metal festivals, including Gods of Metal and Dynamo. By 2000, Tiranti recorded his second full-length album with Labyrinth, Sons of Thunder, and went on to take part in yet more major European metal festivals, including Rock Machina and Wacken. Since then, and in addition to the above mentioned tours and festivals, Tiranti and Labyrinth have toured South/Latin America, the Orient and helped to organize a mini tour-festival called Italian Attack (with fellow Italian metal bands: Domine, White Skull, Novembre, Skylark and Centurion). At the present time, Tiranti remains the lead vocalist and recently the bass guitarist as well for Labyrinth. He has released the following CD's with the band: Return to Heaven Denied (Metal Blade Records) Timeless Crime (MCD - Metal Blade Records) Sons of Thunder (Metal Blade Records) Labyrinth (Century Media Records) Freeman (Arise Records) …and recently finished recording their latest release, 6 Days to Nowhere. During his tenure with Labyrinth (and in addition to the New Trolls), Tiranti has kept very busy with numerous other musical projects as well. Some of these include being a member of a Queen tribute band called Radio Ga Ga (not surprising since Freddie Mercury is a main vocal inspiration to Tiranti), performing with Ian Paice, Glenn Hughes and Deep Purple and lending guest vocal appearances on other metal releases by Secret Sphere, Odyssea, Skylark, Shadows of Steel, Athlantis and Daniele Liverani, to name a few. Tiranti also provided the lead vocals for Italian guitarist Alex De Rosso's debut release for his hard rock/metal band Headrush and also made numerous Eurobeat recordings under the names De La Vega and Powerful T.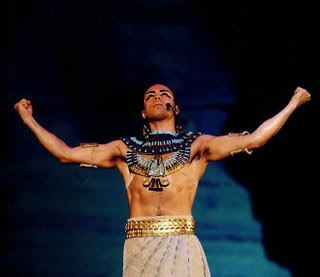 A couple years back, Tiranti also had a major role as 'Ramses, the Pharaoh' in I Dieci Comandamenti (The Ten Commandments); a big musical production in Italy. Last but not least, Tiranti has taken to teaching and producing and has also released a solo single under the name Tiranti, entitled Sinceramente. Alas, all of this does not even cover the entirety of Tiranti's musical career thus far, but it should give you a good idea of the passion and dedication of this very talented singer/songwriter/musician. .... Layout Provided By
CodeMyLayout.com
-
Myspace Layouts
Status:

In a Relationship

Hometown:

Italy

Orientation:

Straight

Zodiac Sign:

Sagittarius

Occupation:

singer/musician