No recent updates in this category.
Why not...
Roger Dean Tribute hasn't earned any badges yet... have you?
General

Keep in mind that this is in NO WAY all of Roger's work. There is no possible way to list it all on one page, besides that I don't have it all. These are not in chronological order, however, I did try to follow a time line with some of them. There will also be some photo's of Roger and his brother Martyn's stage designs for Yes in the mid 70's, and 2004 tours. Check the photo album for some really cool personal pics of Roger, and a number of his logo designs as well. My hope is to give a good taste to what I consider to be some of his best, and get folks interested to research more of it for themselves. The page will probably be continuosly updated if I come across more of his work I dont't have, so keep an eye out if interested. I hope you enjoy what's here!

Roger Dean 1974

Roger's First Album Cover, "Race with the Devil"

Album Artwork for Midnight Sun

Inner Album Artwork For Midnight Sun

Osibisa Album Cover

Osibisa Woyaya Album Cover

Paladin Charge! Album Cover

Earth and Fire Album Cover

Keith Tippet Group Album Cover, Dedicated to You, but You Weren't Listening

Budgie Logo

Budgie Album Cover Never Turn Your Back On A Friend, Budgies Nest

Gravy Train Album Cover Staircase to the Day, Blue Demon

Gentle Giant Album Cover, Octopus

David Greenslade Album Cover, Hermit's Cave

David Greenslade Album Cover, Bedside Manner's Are Extra

Rare Earth Album Cover, Evening Dragon

Uriah Heep Logo

Uriah Heep Album Cover, Wizards and Demons

Uriah Heep Album Cover, The Magician's Birthday,

The Magician's Birthday II

Motown Chart Busters Album Cover, Scarab

Motown Chart Busters Album Cover, Scarab Landing

Tetris World's Cover, The Pilot

Space Needle

Yes, Yessongs Pathways Version II

Dragon Coming Home

One Live Badger Album Cover

Yes' First Album Cover Designed By Roger, Fragile

Yes Fragile Inner Cover Art, Fragile Creatures

Yes Fragile Inner Cover Art, Fragile Mountain Climber

The Classic Yes Logo

Yes Album Cover, Close to the Edge

Yessongs Pathways

Yessongs Escape

Yessongs Awakening

Yessongs Arrival

Yes Album Cover, Tales From Topographic Oceans

Yes Album Cover, Relayer

Early Concept For The Realyer Album

Inner Liner Of The Yes Album Relayer, Happy Birthday

Stage Design for Yes During the Relayer Tour

Stage Design for Yes During the Relayer Tour

Stage Design For Yes During The 35th Anniversary Tour 2004

Stage Design For Yes During The 35th Anniversary Tour 2004

Front Cover of the Yes Album Yesterdays

Back Cover of the Yes Album Yesterdays

Steve Howe Album Cover, Beginnings

The Steve Howe Album, High Pool

David Greenslade Cactus Choir Album Cover, Jade Sea

Mckendree Spring Suite Album Cover, Spring

Album Cover for John Lodge, Natural Avenues

Yes Album Cover, Drama

Back Cover of the Yes Album Yesshows

Classic Yes Album Cover, Green Tower

Flights of Icarus Book Cover

Magnetic Storm Book Cover, Morning Dragon

Views Book Cover, Green Castle

Classic Asia Logo

Asia Debut Album Cover, Asia Dragon

Asia Album Cover, Asia Pyramid

Asia Album Cover, Aura

Freyja's Castle, Titled After His Daughter

Album Cover For Anderson, Bruford, Wakeman, and Howe, Blue Desert

An Evening of Yes Music Plus Album Cover, Floating Islands

Yes Union Album Cover, Canyon Cave

The Symphonic Music of Pink Floyd Album Cover, Dragon's Garden

Dragon's Garden Mist

Dragon's Garden Sunrise

Hunting Dragon

Steve Howe's Not Necessarily Acoustic Album Cover, Red Dragon

Yes Tribute Album Tales From Yesterday, Dragon and Tree

Yes Album Cover, Keys to Ascension, Arches Blue

Arches Mist

Uriah Heep Album Cover, Sea of Light

Yes Album Cover, The Ladder

Rick Wakeman's Return to the Center of the Earth, Center of the Earth

Birdsongs of the Mesazoic, The Iridium Controversey Album Cover, Birdsongs

Album Cover For Glass Hammer, Glass Hammer

Yes Dragonfly Chop Logo

In A Word..Yes Album Cover, Floating Jungle

Alan White Album Cover, White

Steve Howe's Remedy Cover Version II
About me:
..
..
This page has no affiliation with Roger Dean or his website www.rogerdean.com PLEASE don't write with questions or comments directed to him as they are all read by a fan just like you that has no connection at all with Roger and will just delete them. All communication here should be between fans only. Any comments directed to Roger will be deleted to avoid confusing other people seeing this page. This page was made to promote Roger's art. Please visit his official website www.rogerdean.com and support his art by buying some!! If you decide to copy and save any of these images, please adhere to copyright laws and not use them for anything more than enjoyment!!!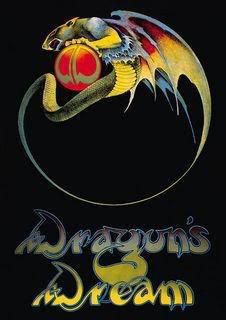 Who I'd like to meet:
Anyone that I could turn on to Roger's work!!
Roger Dean is an internationally recognised artist and designer, whose evocative and visionary images with associated graphics, logos, and lettering, created a new genre of work. Made popular through the medium of album covers and posters his work, including posters, cards, books and album covers etc., has sold in excess of sixty million copies world-wide. He has set up and successfully run his own publishing company which published his books Views and Magnetic Storm. Views went straight to number one in the best seller lists going on to sell over a million copies. Roger Dean was born in Ashford, Kent, England, on the 31st of August 1944 at 8.30pm. His mother had studied fashion design at Canterbury School of Art before her marriage. His father was an engineer in the British army and he took the option of going abroad, so most of Roger's childhood was spent away from England - in Greece, Cyprus and Hong Kong. He has a brother, Martyn and two sisters, Penny and Phillipa. The family returned to Britain in 1959 and Roger went to Ashford Grammar School. In 1961 Roger began a three year course in the Industrial Design Department at Canterbury School of Art, leading to a National Diploma of Design. Initially he studied silversmithing and then furniture design. During 1964 Roger made the first designs for the "Sea Urchin Chair". In 1965 he joined the Royal College of Art Furniture school under Professor David Pye where most of his time was spent on research and preliminary work for the Home for Life . He made the Sea Urchin Chair which was exhibited at the Design Centre in the Haymarket, where it became the focus of media attention for some time. Roger graduated from the Royal College of Art in 1968 and continued to live and work in London. He designed seating for Ronnie Scott's Jazz Club, produced his first record cover, for a group called Gun, the beginning of an ongoing collaboration between Roger and other musicians. Whilst designing record covers, Roger was still working on his architectural and furniture projects. Lord Snowden borrowed Roger's "Sea Urchin Chair" to exhibit at a British trade fair in Brussels, the Victoria and Albert Museum acquired the first prototype for their permanent exhibition and the Royal Academy and the Design Centre exhibited it. In 1970 Roger and his brother Martyn took part in the Daily Telegraph "Design For Living" exhibition at Maples. This project gained national recognition through the press for the work of both Roger and Martyn at a time when they had only just graduated from art college. In 1971 Roger produced the first Osibisa album cover, which attracted a lot of attention to his work as an album cover designer and late in that same year he designed his first album cover for "Yes". 1975 saw Roger and his brother designing a stage set for "Yes". In America the auditoriums often have seating for as many as twenty thousand people, so the scale of production and the nature of the design are quite different to those of a theatre. 1975 also saw the idea of producing a number of large format fully illustrated books, including, "Views" and "Album cover Album" become a reality. Roger and Martyn became publishers. "Views" was a portfolio of an already substantial body of work which Roger had produced in the short period of time since graduating from the Royal College of Art in 1968,( seven years). Initially Roger approached a number of publishers with his book, but they rejected it on the grounds that the cost of producing the sort of book that he suggested would be prohibitively expensive and technically difficult to produce. The book was finally published in collaboration with a print company and although both Roger and his partners found themselves taking a considerable financial risk, it wasn't long before their faith in the book was justified. It went to No. 1 in "The Times" best seller list, stayed there for eleven weeks and went on to sell over a million copies. Views was published in 1976 under the imprint of Dragons Dream which was founded by Roger and the Dutch printers, Chevalier. There were a number of future publishing projects under discussion after the success of Views and in 1976 the first of these, Album Cover Album was published under the auspices of a sister company, Paper Tiger. Album Cover Album was a visual history of record covers, an ideal subject for the sort of approach to publishing which Roger and his partners had already, 'set their stamp on' with Views. This was to be another hugely successful, large format, lavishly illustrated book produced and sold at an affordable price which was roughly equivalent to that of a long playing record. Through the selection and editing process involved in putting Album Cover Album together Roger met a number of artists, including Rick Griffen and Kelly and Mouse, whose work he had long admired on the covers of Grateful Dead LPs amongst others. Storm Thorgerson, who collaborated with Roger, Dominy Hamilton and David Howells on the project, was one half of Hipgnosis, the other being Aubrey Powell. Hipgnosis was the design team which was known for the surreal photographic images on Pink Floyd record covers. As time passed, so the number of artists who worked on publishing projects accumulated. The range of work explored through the medium expanded to include not only art which was connected to music, but also the visionary, the fantastic, science fiction and radical design. The criteria for the choice of projects were whatever Roger and Martyn considered to be visually exciting. The potential subject matter was inexhaustible. The projects were frequently pursued with a level of enthusiasm readily conveyed through the products of that time. Many of the books became best sellers. By 1981 both Roger and Martyn had sold their interest in the publishing companies and had moved on. 1982 "Asia" (Dragon) album cover design was later voted the second most successful album cover design of all time, (after "Sergeant Pepper" ) by readers of "Rolling Stone" magazine The first full size prototype of Rogers curvilinear house design was built for an exhibition at the International Ideal Home Exhibition, in Birmingham. Built in fibreglass it became the focal point of that exhibition with nearly 200,000 people passing through its doors. Between 1982 and 1984 Roger was commissioned to paint a number of pictures for record covers including; "Asia Dragon" and "Asia Pyramid" 1984 The second book of Roger and Martyn's work was published, entitled "Magnetic Storm" 1984 The second book of Roger and Martyn's work was published, entitled "Magnetic Storm" 1985 Ian Heatherington, who was a director of a software company called, "Imagine" contacted Roger with a view to commissioning him to produce artwork for the company. Through this introduction a long and productive association with the company later known as, "Psygnosis" began. Subsequently its managing director Johnathon Elliscommissioned the creation of the distinctive and instantly recognisable "Owl" face logo. 1987 The painting, "Freyja's Castle" was finished on his daughter's first birthday 1988 Professor Eric Laithwaite (Imperial College London), Roger, Martyn and William Dawson, formed a company to develop gyroscopic devices.This was a purely experimental venture which, 'revolved' about a shared interest in gyroscopes and their 'strange' properties. Two collaborative exhibitions of drawings and paintings and one solo exhibition took place in this year. The first was with fellow artists Ian Miller, Patrick Woodroffe and Jim Burns in Munich. This was followed by another extremely popular exhibition of Roger's and Ian Miller's work at Brighton Museum - extended for a further two weeks, twice, due to popular demand. Finally that year, an exhibition in Bath. 1989 "Blue Desert" and "Red Desert" were two of the largest paintings that Roger had produced to date, at 9' x 6'. 1990 The prototype house was re-built as the Home for Life to be exhibited at the First International Green Show at the National Exhibition Centre in Birmingham. Curved Space was formed with Henk Rogers to exploit Roger's curvilinear 3D work. Henk was one of the first people to see the potential of a computer game called, 'Tetris'. Henk, Roger and Martyn embarked upon a number of projects including the production of a small number of virtual reality simulators and software. 1991 The directors of Curved Space found a barn in the country and began building the virtual reality simulators based upon Martyn's design of the retreat-pod, it became the, "virtual reality vehicle". The project was named, "E-scape". The paintings "Yellow City" (6' x 4') "The Guardians"(6' x 4') and "Tsunami" were all completed during this year. 1992-1993 There were two projects for which Roger was asked to produce architectural designs. One was for a proposed holiday village at Alton Towers and the other was a hotel in Turkey. Between completing the drawings for these speculative developments, Roger also finished two paintings, "Floating Islands" (6' x 4') and "Shadowland" (6' x 4'). 1994 The partnership with Henk Rogers, (Blue Planet Software) which began with the E-Scape project generated new ideas and relationships with other people in the computing industry. Black Onyx was a computer game which brought together the talents of: Henk Rogers - story line Roger Dean - design Michael Kaluta - character design Jazz Coleman - music Michael Embden - colour renditions Roald Knutsen - fight choreography Animatek - animation & landscapes Animatek was a Russian company which had created a technology for building computer generated virtual landscapes which were both verysophisticated and beautiful. Their work was combined with that of a Japanese team who were designing the game and interface technology, and American management team, providing inspiration and an overview of the project. Roger completed another painting, "Aria" (Acrylic on canvas 6' x 4') 1995 The work on "Black Onyx" continued. Roger also completed two other paintings; "Sea of Light" (Acrylic on canvas 6' x 4') and "Dragon's Garden" (Acrylic on canvas 6' x 4'). 1996 - 1998 This period of Roger's working life was both hectic and productive. The development work on "Black Onyx" continued to go ahead. Three paintings were produced; "Arches Splash", " "Arches Morning" and "Arches Mist". He found a new studio. Moving studios after more than twenty years was extremely disruptive and turned unexpectedly into a project in its own right. Despite the chaos which ensued, Roger painted two album covers for a band called, "Space Needle" and a logo for, "Yes", "Open Your Eyes". 1998 The prototype house was shown in the "Tomorrow's World" exhibition at National Exhibition Centre, Birmingham. Then at the Glastonbury Music Festival, where it was probably the only habitable space free of mud. 1999-2001 Much of this time was spent working on a set of limited edition screen prints. The processes involved were laborious and time consuming but the results more than repaid the effort. Each print was made up of between seventeen to thirty hand drawn colour separations. The first prints included "Dragon's Garden" and "Arches" which re-created the magic of the original in a different medium. There were also two logo designs which were recreated as giclees, "Asia" and "Yes, Dragonfly". The finished prints together with some original paintings were exhibited in both America and the UK. San Francisco Art Exchange,(US) Grant Gallery, NewYork, (US) Image Maker's Gallery, Philadelphia.(US) Cork Street Gallery, London.(UK)
Willowater
Roger Dean has designed a sustainable village for life in the 21st century, to be constructed with a new building method and designed to be in harmony with the natural environment. He is currently bringing together a team of top British contractors, engineers, craftsmen and tradesmen to collaborate on the project to enable his vision to be realised in the UK.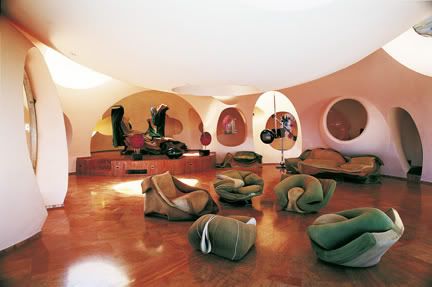 Willowater Interior
He has recently developed his Home for Life concept into a blue print for a complete village with a style and class of its own. An exclusive but affordable new construction method creates the elegant curvilinear interiors, designed to be as practical as they are beautiful on the inside, with an exterior to complement and blend with the natural environment. The living spaces created by Dean are the result of years of research that has given him a rare insight into how the human psyche relates to interior spaces. The curvilinear shapes don't just look good, they feel good. The way Dean uses space is not only practical but is also economical, making relatively small rooms feel larger.
Concept Artwork for Willowater, Sydney Village
The curvilinear nature of Dean's buildings utilises new and unconventional construction techniques, including the use of sprayed gunnite cement, rarely used for domestic dwellings but ideal for this type of earth sheltered architecture. Dean's remarkable eye for detail is not just confined to the design and build, it covers every aspect of the project; from where to conveniently hide vehicles to the subtle human psychological response to interior spaces. The building includes innovative new ideas and a host of real value environmental benefits including, features to 'heal' the site after the build and causes the smallest possible reduction of the natural habitat.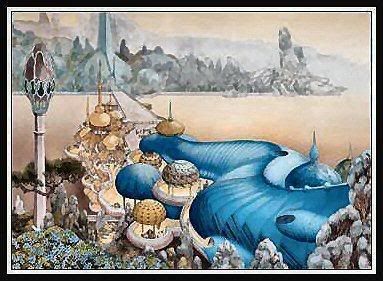 Sydney Bridge
Internal spaces are designed for optimum psychological comfort, the bedroom for instance not only looks elegant it feels tranquil and secure. The living areas lift the spirit and encourage well being. At first some of his ideas surprise but ..r scrutiny, rarely disappoint. Dean's remarkable insight covers every conceivable aspect of what makes a comfortable and practical home environment that is affordable and a joy to live in. One obvious way to achieve an affordable rural revival is with this type of modular construction. It can create a complete environment from scratch, a brand new village - a blueprint for the future. Designing for children has always been a passionate interest for Dean, many of his early architectural ideas were inspired by his research with children for his child's bed He found that children's psychological responses to interior spaces were unburdened with aesthetic considerations and they were very clear about what they liked and disliked. The bed he created from their responses was exactly the kind of space they wanted to sleep in, confirmed by thousands of youngsters exploring his architecture at recent exhibitions. Dean is currently working with Worcestershire County Council and Early Years experts on a design for a new Natural Learning School.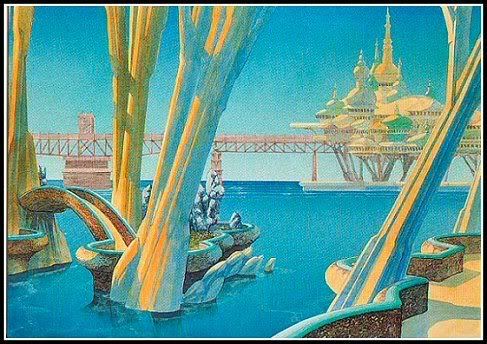 Sydney Bridge
The drawing above is an idea for the entrance lobby for the school, where children arriving for forest school tours will disembark before exploring the building and the surrounding woodland. Restaurants, shops, school, sports facilities, health spa and a hotel are all part of the infrastructure. There will also be a bio-dome maintaining a constant temperature so villagers can grow their own produce right through the winter as well as a recreational area with a chlorine free pool for children and adults. There will be the latest 'living machine' technology for dealing with waste. Advanced smart house technology and the very latest alternative energy to generate the power requirements. All designed to provide improvements to the quality of life for all the community.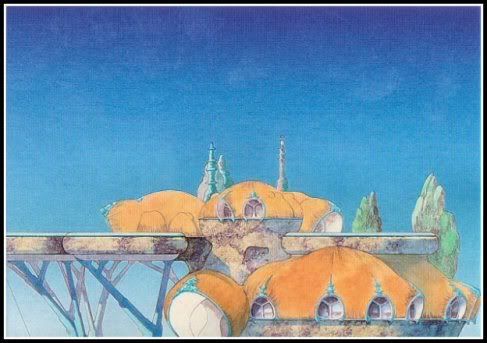 Site Office
A filling station with a variety of alternative fuels. Willowater will be designed to fit in with the local environment and cars will only get as far as the village perimeter. Willowater will not be a sleepy backwater. It will be designed to house a vibrant community where high standards of sustainable practice will interact with modern day living and working. It will attract visitors from all over the world, who will marvel at many things including the remarkable balance Dean's architecture has achieved with the natural environment.
Village Square
Visitors will need somewhere to stay. The hotel with a difference will also be of curvilinear design and benefit from Dean's previous hotel designs and a consultation process with hoteliers and users. It will include conference facilities and every thing you would expect of a top class hotel . It will also be an outstanding roll model for environmental best practice and yet another breathtaking example of elegant design in keeping with the local surroundings. You can walk around the inner layout of your home in a matter of hours after the arrival of the shells. Insulation is then sprayed to the required thickness all over the exterior followed by gunnite concrete, also applied by a spraying technique. Construction work takes a matter of weeks rather than months. Once the foundations and services are in, the rest of the building only takes days, this ease and short duration of the build time is what contributes to the relatively low construction cost. All that requires to be done now is the fitting out of the interior and the exterior landscaping to earth shelter the building. Thanks mainly to the low construction costs, the interior fitting out is of the highest calibre. Craftsmen and crafts built fittings give a quality feel to the interior and only the very best materials, sourced from a sustainable supply are used. Customers will have the choice of a number of room layouts and several room styles for each type of room. There will for instance be several sizes and styles of bedrooms and a choice of kitchen layouts. There will also be different styles of doors and windows. Heating will be under floor and there will be provision for open fires and log burners. An airflow management system, air conditioning and smart house technology will also be available.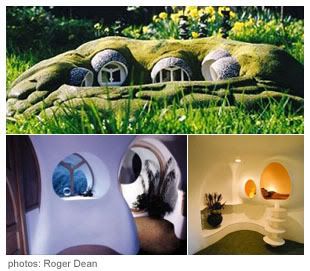 The Vision "The village style community we propose to create will be a highly inspirational neighbourhood, a role model for community building. It will effectively address many of the critical issues sometimes overlooked; issues such as security, communications, the environment, sustainability, practicality, children and the less abled, spiritual amenities and materials. Home for Life is a concept that embodies the results of many years of research into the way people respond emotionally to interior spaces - the sort of spaces that produce a sense of security and well being as well as being practical and secure, spaces that are peaceful and tranquil such as bedrooms and home offices and kitchens that inspire and energise. The project will embody a wide range of important environmental credentials including being exceptionally energy efficient. Quick and economical to build with earth sheltered elements that blend well into the natural environment while also preserving the local habitat. Special attention will be paid to how the home fits into a community enhancing the sense of security, choreographing pathways and roadways in such a way that they do both a practical job of connecting as well as inspiring the user as they move through the village. Utopian dreams are seductive and invariably fall short of pre-determined ideals. We expect Willowater to be a learning process and we are sure to fall short of perfection. We also expect to build something incredible, using all the best practices and knowledge that the project team has acquired, something amazing that will be a huge step forward in our understanding of what a community can be, a real achievement and a real inspiration to both the people who will live there and to others who will dare to develop new communities in the future." ~Roger Dean
More Art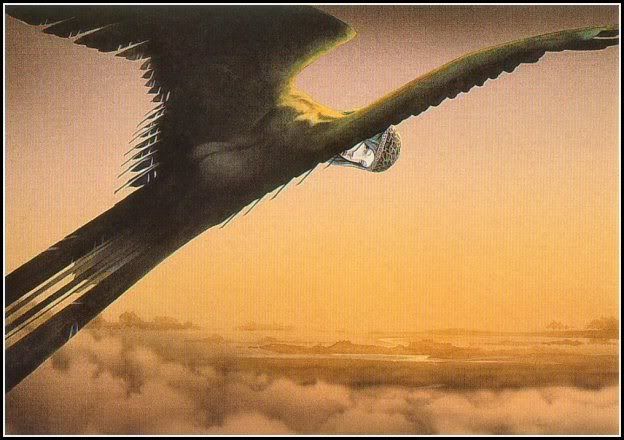 Nightwing's My Kingdom Come Album Cover, Nightwing


The Ultimate Yes 35th Anniversary Album Cover, Red Earth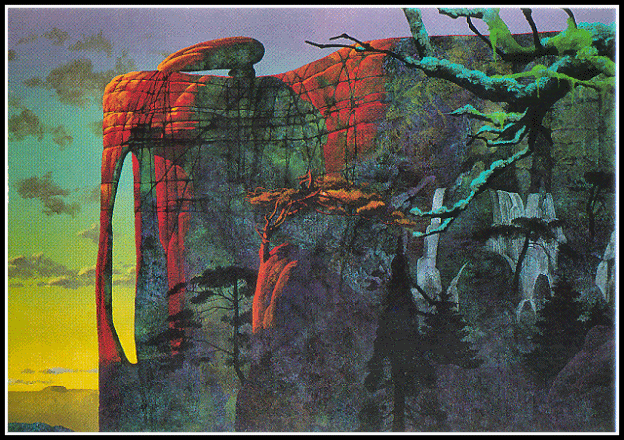 The Symphonic Music of Yes Album Cover, The Shadows


Rick Wakeman's Greatest Hits Album Cover, The Sentinel's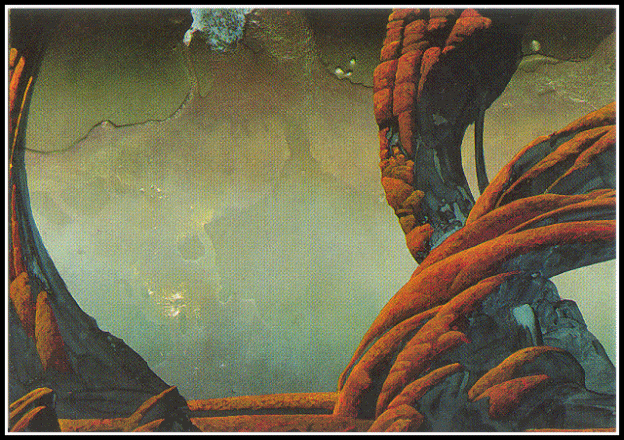 Tsunami


Electric Sheep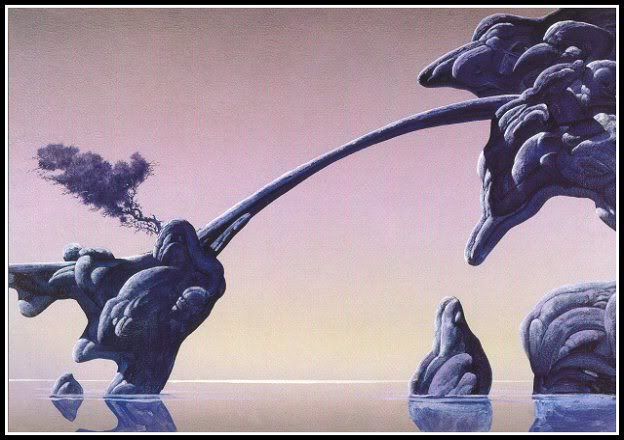 Steve Howe's Remedy Album Cover, Remedy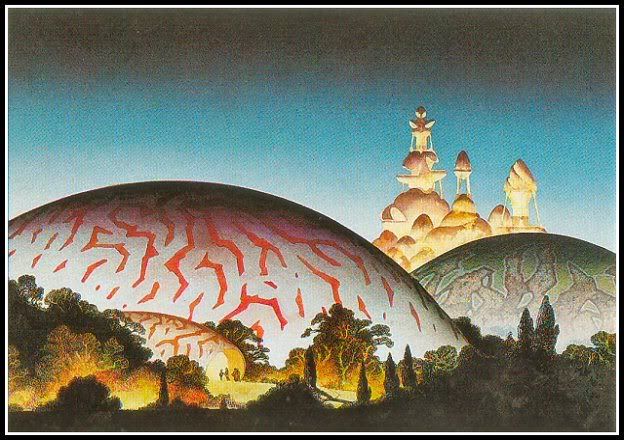 Album Cover For Uriah Heep's Acoustically Driven, Dome At Night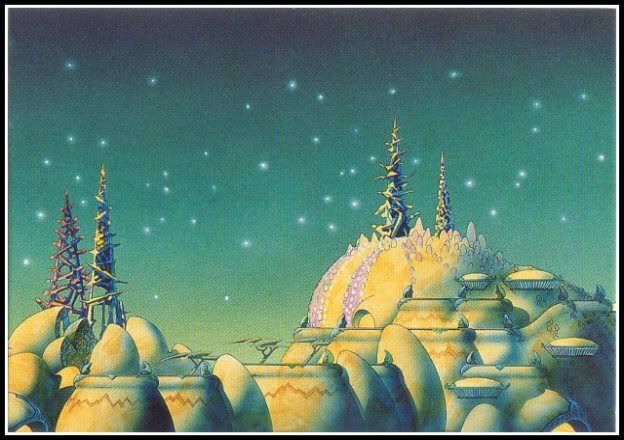 Disco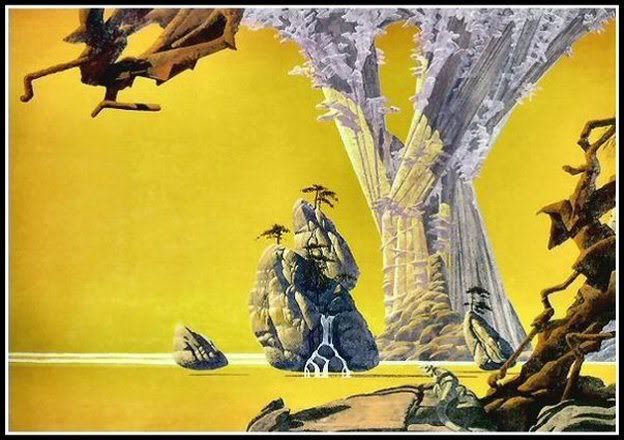 Yesyears Album Cover, Yellow City


Rick Wakeman's The Two Sides of Yes Album Cover, Offshoot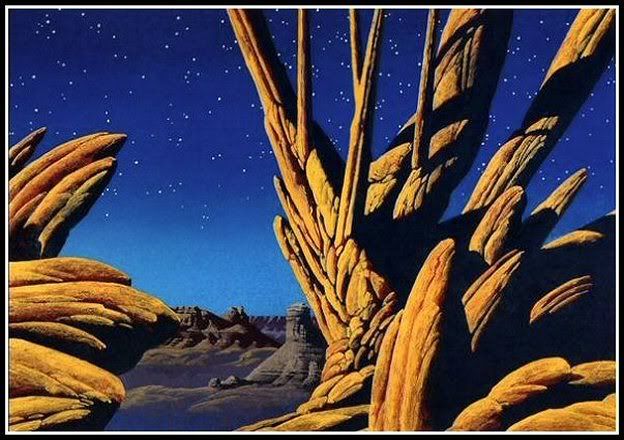 Symphonic Rock American Classics Cover, Stone Tree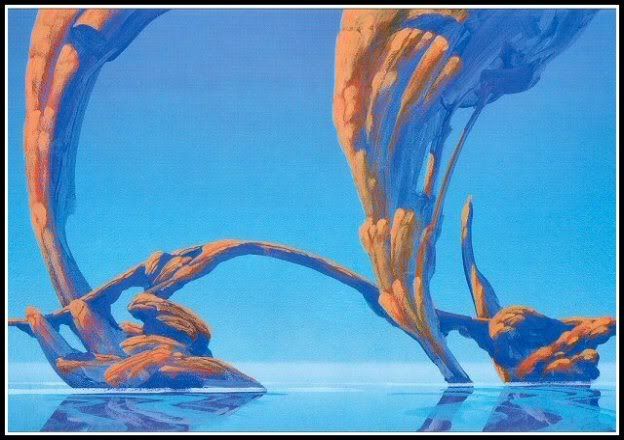 Yes Friends and Relatives Volume 2 Cover, Rock's Morning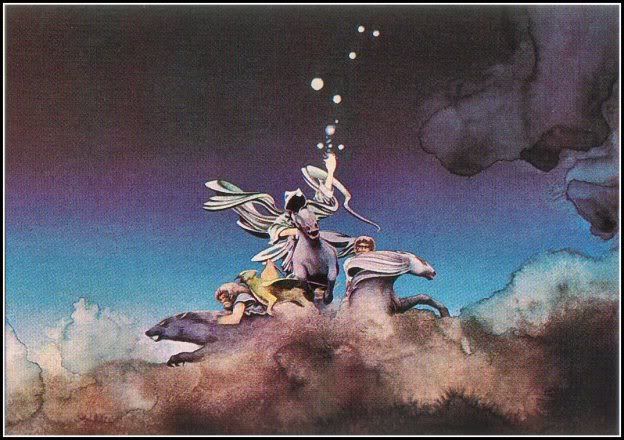 Magna Carta Album Cover, Lord of the Ages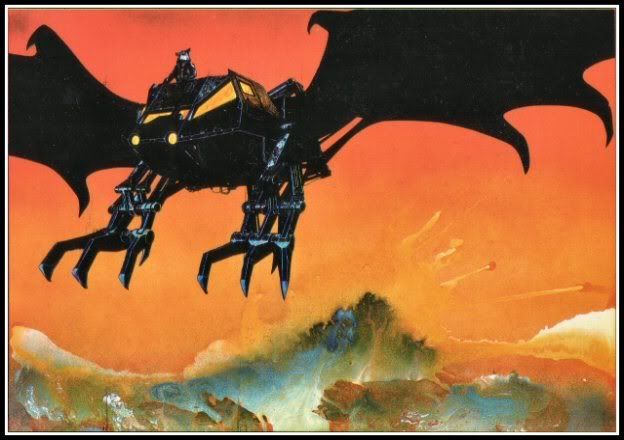 Clear Blue Sky Album Cover, Black Bat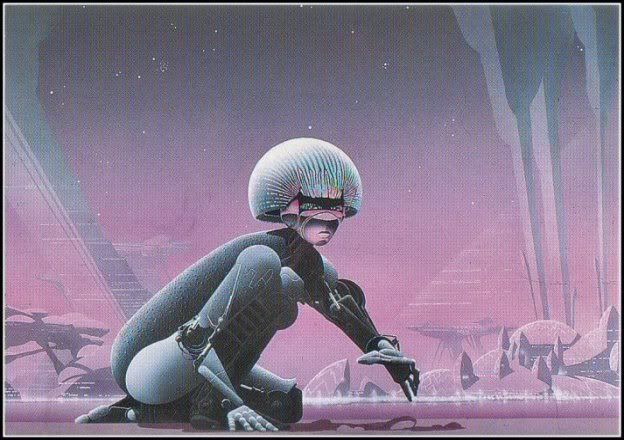 Asia Album Cover, Astra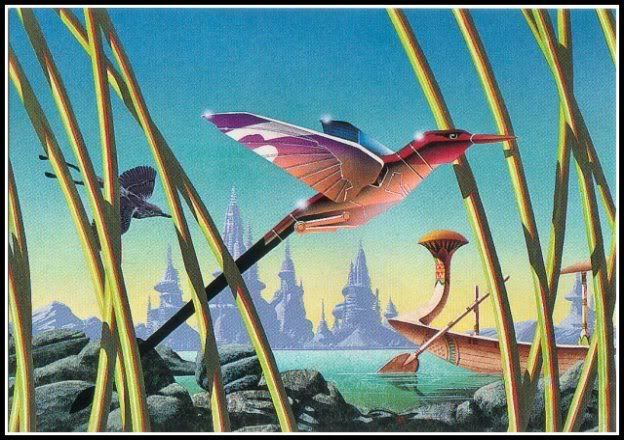 Chronoquest Video Game Cover, Chronoquest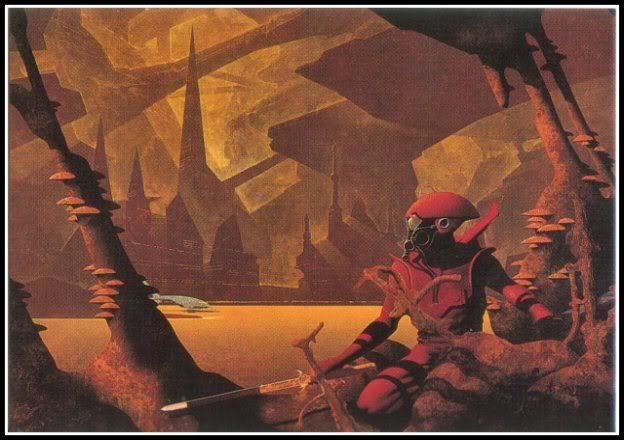 Brataccas City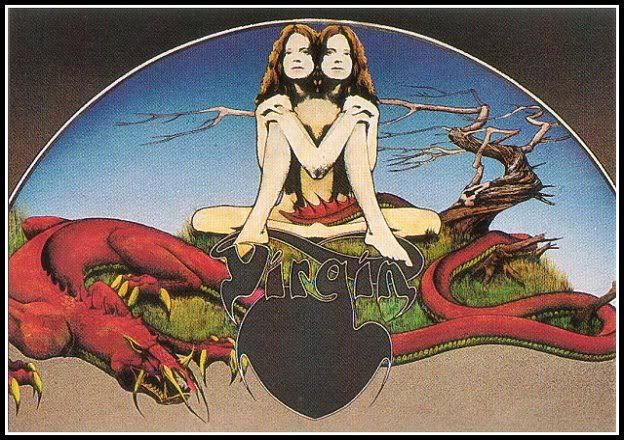 Virgin Records Label, The Virgin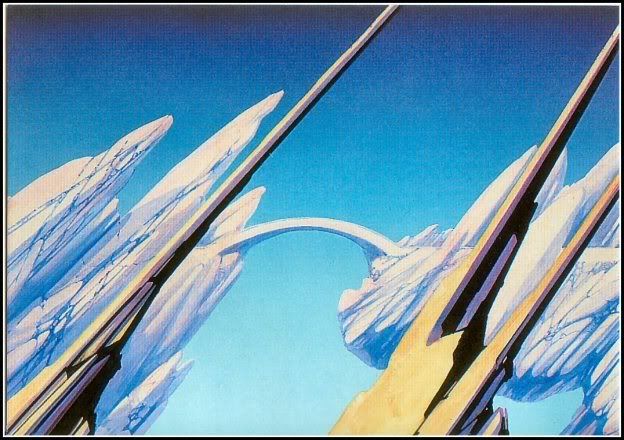 Yes Friends and Relatives Album Cover, Bridge


Barry Devlin's Breaking Starcodes Album Cover, Rocks Day


Rock's Night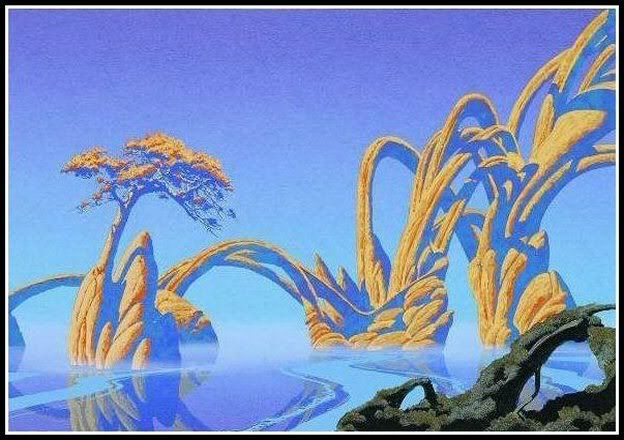 Arches I


Red Desert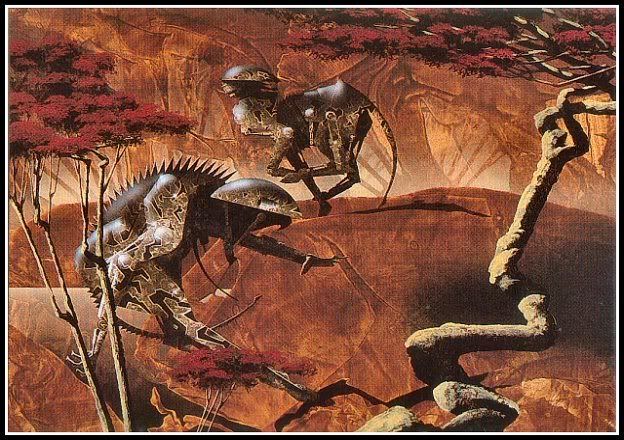 Shadow of the Beast Video Game Cover, Shadow of the Beast


Submetropolis


Stage On Trucks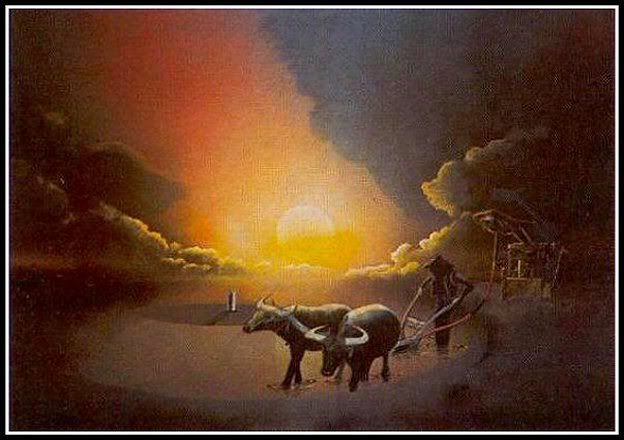 Snafu Album Cover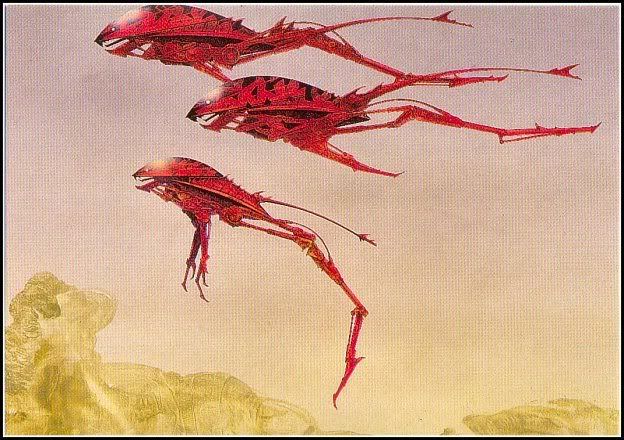 Roach Attack


Peter Dello Album Inner Artwork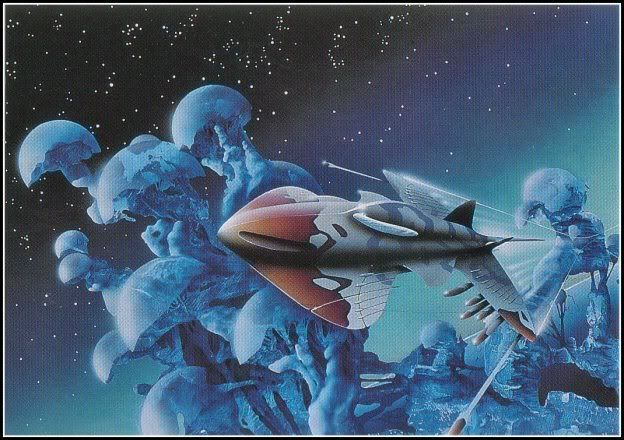 Aquaventure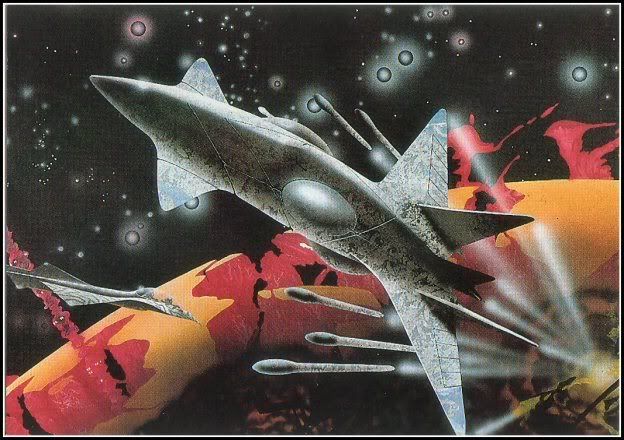 Red Planet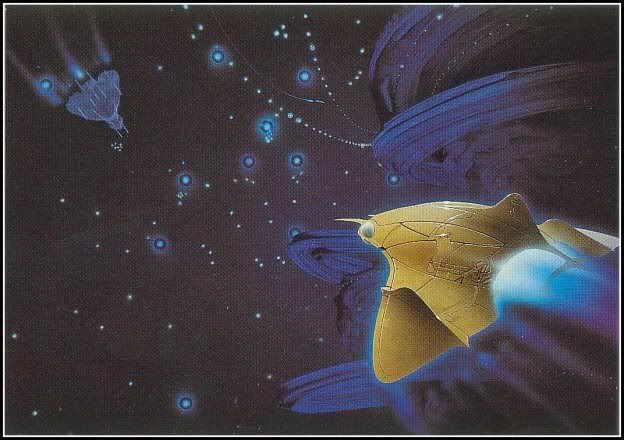 Deep Space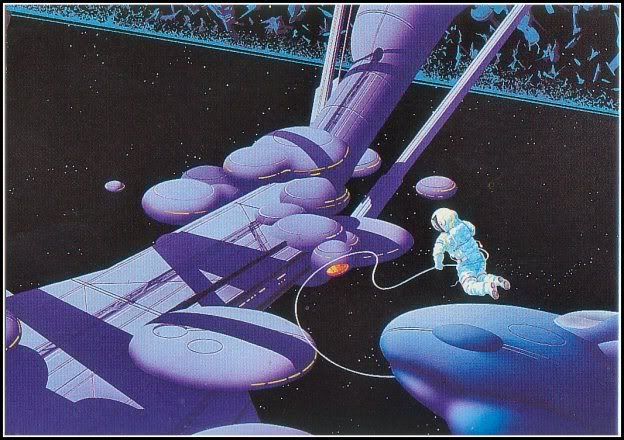 Space Junkyard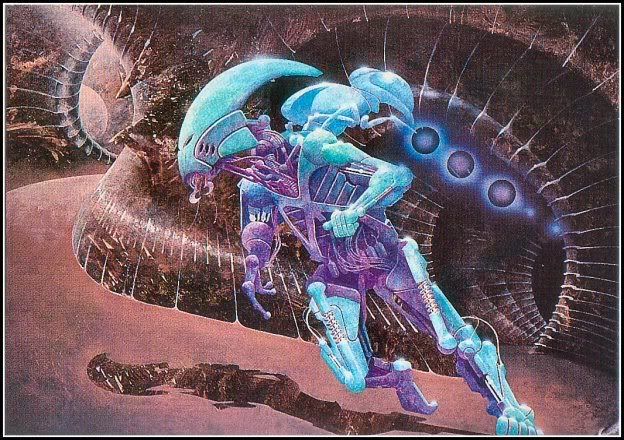 Obliterator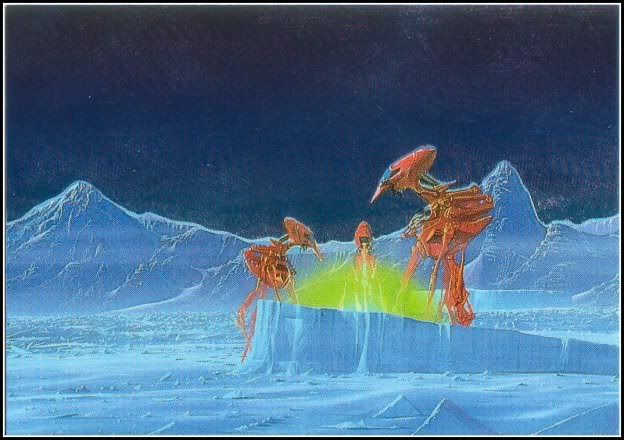 Polar Group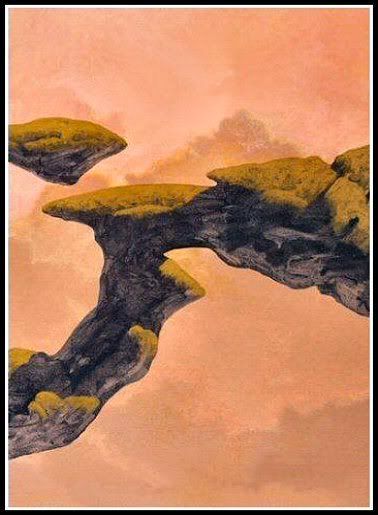 Yes The Word is Live Cover, Rock Forms


Midnight Sun Walking Circles Album Cover, Seated Skeleton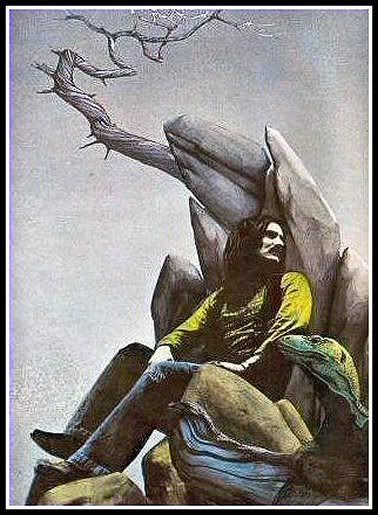 Bobby Harrison Album Art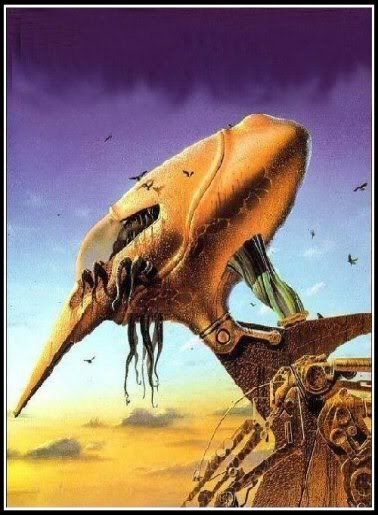 Terror Pods


Uriah Heep's Demons and Wizards Inner Album Art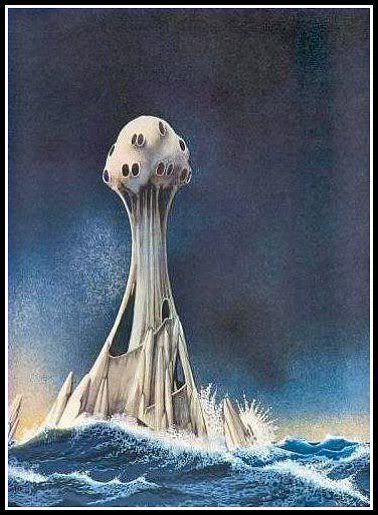 Lighthouse One Fine Morning Album Cover, Light House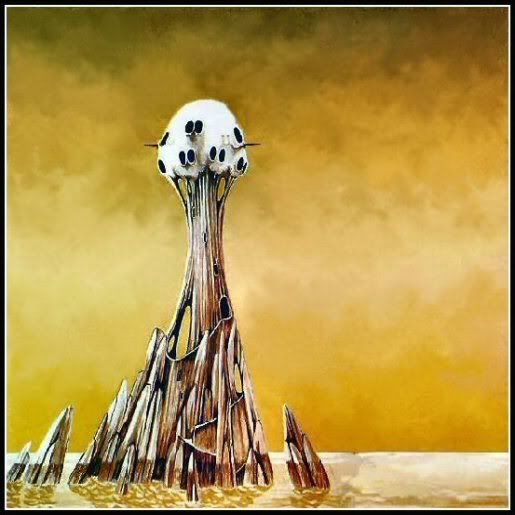 The Best of Lighthouse Album Cover


Yes' Yesterdays Album Cover, Version 1


Rameses Album Cover, Space Hymes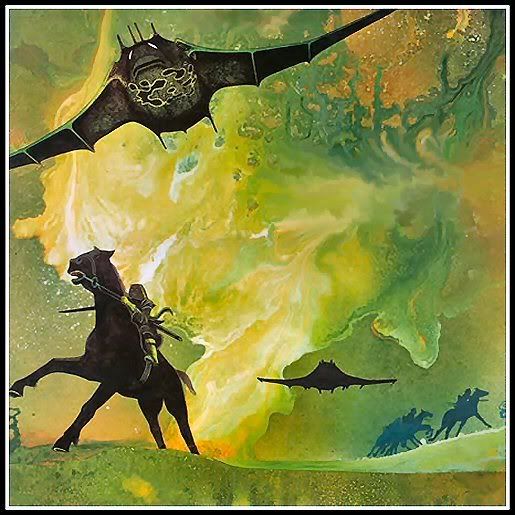 Billy Coxs' Nitro Function Album Cover, Nitro Function


Vermilion Album Cover, Flattening Mountains and Creating Empires


Vermilion Blue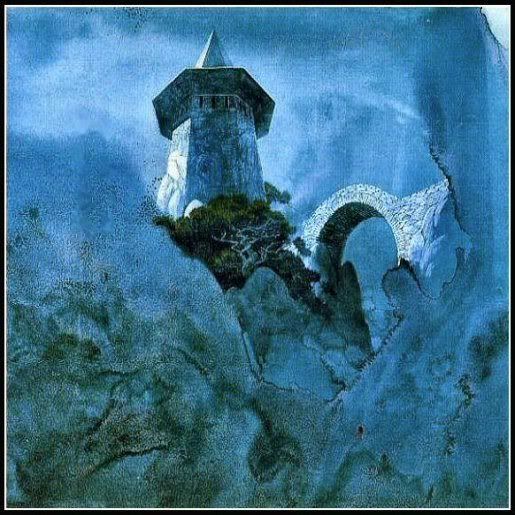 Symphonic Tower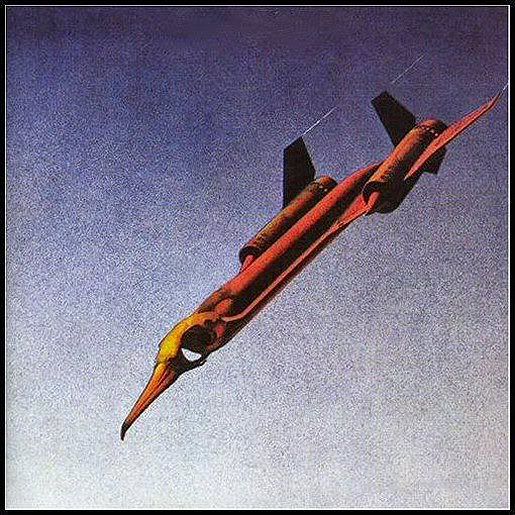 Budgie Album Cover, Squawk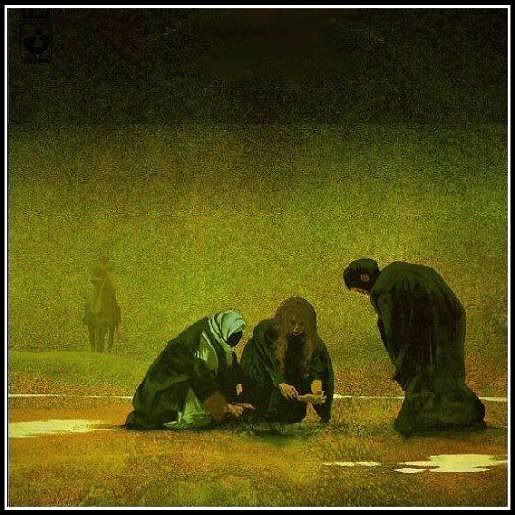 The Third Ear Band Album Cover, Songs From MacBeth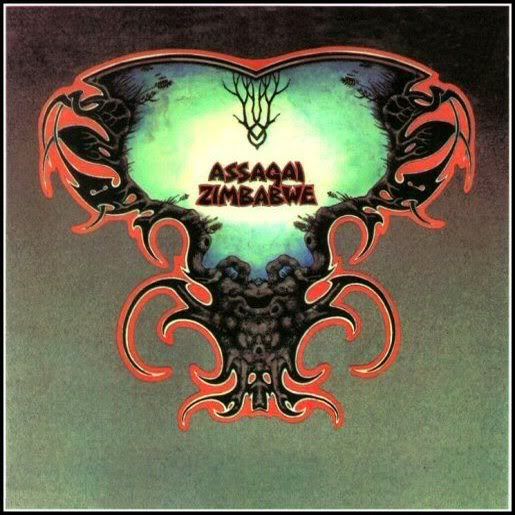 Assagai Zimbabwe Album Cover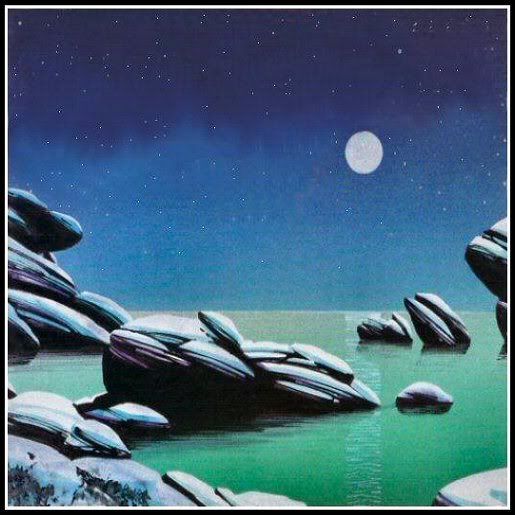 Ad Infinitum Album Cover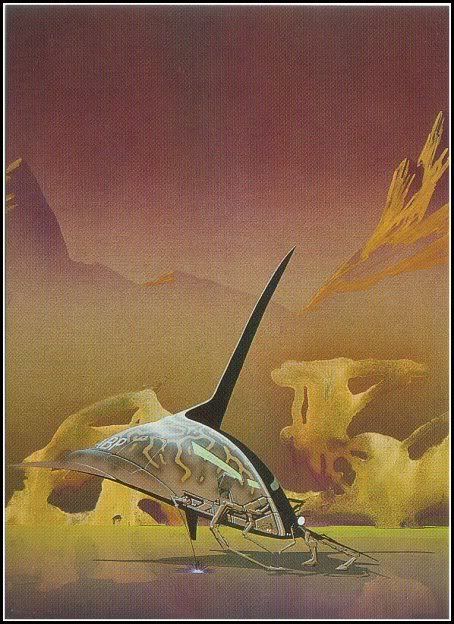 Brataccas Catfish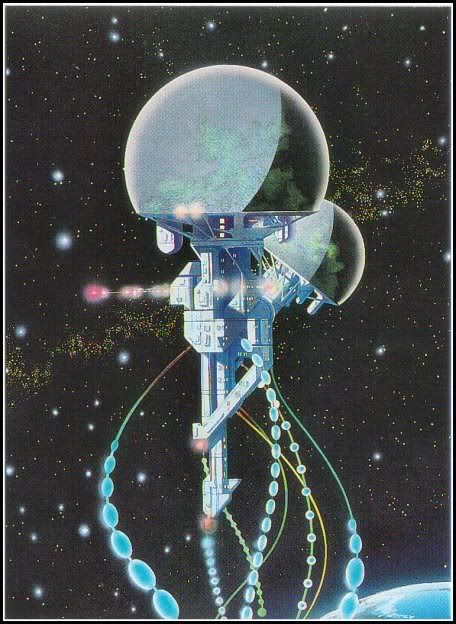 Jellyfish Spaceship



Status:

Married

Hometown:

Ashford Kent UK

Ethnicity:

White / Caucasian

Zodiac Sign:

Virgo

Occupation:

Artist