Play

Play Next

Add to queue
Play

Play Next

Add to queue

249 plays

Play

Play Next

Add to queue

74 plays

Play

Play Next

Add to queue

80 plays

Play

Play Next

Add to queue

27 plays

Play

Play Next

Add to queue

458 plays
Genre: Dub / Reggae / Roots Music

Location Columbia,SC, Un

Profile Views: 17370

Last Login: 5/18/2013

Member Since 10/25/2007

Website www.reverbnation.com/jahsonandthenattyvibezband

Record Label Natty Vibez Productions

Type of Label Indie

Bio

Jahson, birthname Jason Wildes, hails from the Carolinas. He has been link to anything Reggae in his area for 20 years now. A Reggae culture shop owner, promoter, booker, and a professional reggae musicians since 1998. After years of being a fan of Reggae and playing with bands from his region like Reggae Infinty, The Zion Ites, De Gullah Roots, and Jah Witness Band as a guitarist and back up vocalist Jahson developed a sound that is genuine and authentic yet original. It was around 2005 that Jahson felt it was time to focus on some of his own material. After two years in both his own studio and mixing and mastering at Strawberry Sky's Studio in his area his debut solo album was finally released in 2007. The Lp entitled, Rootsman Rebel, is mostly a roots Reggae album that has sold over 600 copies in his culture shop alone. Then in April of 2011 came Jahsons second full length album called 'Here I Come Again'. This time around Jahson hired a few fresh hands for the project and a chemistry was obvious from the start. They decided to form a group and back up the album live and took the name Jahson and the Natty Vibez, they have been doing shows ever since. ..

Members

Jahson and the Natty Vibez Band is: Jahson Wildes(vocals/guitar) Matt Flemming (Drums) Tim Gannon (Bass) Carl Dillitte (Trumpet) Jamal Hasan (Keys/Sax) and Ras Samuel (percussions/harmony vocals). *additional harmonies: Akua, Iley, and Sol *additional keys: Shannon "True Blue" Pickney ...... .. ......

Influences

All conscious and positive Reggae music! To name just a few: The Wailers, Bob Marley, Peter Tosh, Bunny ailer, Dennis Brown, Gregory Isaac, Burning Spear, Steel Pulse, Culture, Israel Vibrations, The Congos, Ijahman Levi, Black Uhuru, The Gladiaors, Hugh Mundell, Misty In Roots, and Morgan Heritage.

Sounds Like

.............. .. .. FOR OFFICIAL FULL LENGTH CD (SHRINK WRAPPED) ORDER FROM "CD BABY" OR "ERNIE B's REGGAE" .. ........ .. FOR SINGLE TRACKS OR FULL ALBUM DOWNLOADS LINK ABOVE OR LINK: PAYPLAY, NAPSTER, AND APPLE I-TUNES AND SEARCH "ROOTSMAN REBEL" .. ......
Bio:
..

Myspace Layouts - Myspace Editor - Image Hosting
JAHSONS' DEBUT CD "ROOTSMAN REBEL" IS LIVICATED FIRST TO ALL RASTAFARI WORLDWIDE, THE NYAHBINGHI ORDER, BOBO ASHANTI, AND THE TWELVE TRIBES. SECOND ALL CONSCIOUS REGGAE ARTISTS, MUSICIANS, PRODUCERS, MANAGERS, PROMOTERS, ENGINEERS, DJ'S, AND LAST BUT NOT LEAST ALL CONSCIOUS REGGAE FANS EVERYWHERE! BIG UPS AND BLESS UPS!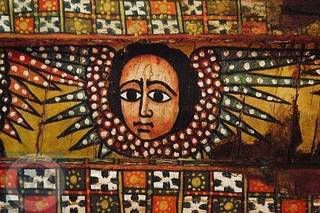 There is a land far far away, where there's no night, there is only day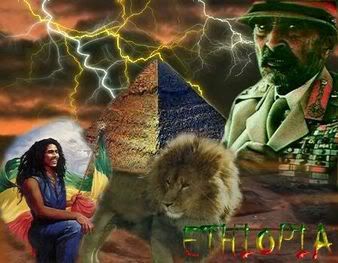 " I&I TRODDIN ON THE RIGHT ROAD IN THIS LAST 1/4 MILE...TRODDIN' THE KINGS HIGHWAY NO MATTER THE TRIAL..." (Lyrics From "Let The Lion Lead" off of the "Rootsman Rebel" CD).
Member Since:
October 25, 2007
Influences:
Jahson hails from the Carolinas where he lives a natural life on his land in the wooded countryside where he can be found meditating near a cool flowing spring or making a joyful noise to the Most High with his guitar and voice of ten strings.
Jahson and his wife have been owners of a roots and culture shop since July of 1997 named Natural Vibrations a.k.a. Natty Vibez that has helped bring the positive influence of Reggae and Rasta culture to the masses. Jahson has also been a Reggae musician in several bands since the the late 90's. He has also helped book and promote for Reggae groups and artist like: Burning Spear, Culture, Israel Vibrations, The Itals, The Meditations, Sizzla, Midnite, The Wailers Band, Damian Marley, Beres Hammond, and many others.
It was in 2002 that Jahson first brought forward his own musical creativity; writing and recording tracks like "Still Blazin'", "Let The Lion Lead", and "Hotta Fyah" with Christian Young of Mad Cash Studios but it wasn't until 2005 that he would start to record new material for an upcoming album. In the Spring of 2007 Jahson finished the mixing and mastering of his debut album "ROOTSMAN REBEL" which was officially released in early July 2007.
The album has had solid reviews and has had a strong response in his region of the Southeast. With singles like the title track "Rootsman Rebel" and others like "Jah See And Know" and "Unconditional Love" Jahson is poised to take it to the next level. "ROOTSMAN REBEL" is an album that stands as a testament to what Jahson stands for; which is equality, love and respect for mankind and the earth we all share. In these turbulent times his music and message can help to reach mankinds consciousness where all change first begins.
So keep an eye and ear out for Jahsons tour dates and new singles in Spring 2008! So keep the reggae fire burning! PEACE! Bro. Iyah Ites.
<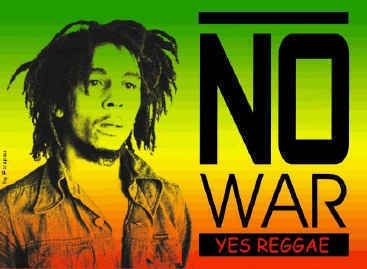 br>
Sounds Like:
FOR OFFICIAL FULL LENGTH CD (SHRINK WRAPPED) ORDER FROM "CD BABY" OR "ERNIE B's REGGAE"
FOR SINGLE TRACKS OR FULL ALBUM DOWNLOADS LINK ABOVE OR LINK: PAYPLAY, NAPSTER, AND APPLE I-TUNES AND SEARCH "ROOTSMAN REBEL"
Record Label:
Natty Vibez Productions