Play

Play Next

Add to queue
Genre: Psychedelic / Rock / Trance

Location Oregon, US

Profile Views: 29437

Last Login: 2/22/2011

Member Since 2/25/2009

Website www.ruinsofooah.com

Record Label <a href="http://s86.photobucket.com/albums/k103/ty

Type of Label Unsigned

Bio

..BOOKING INQUIRES: sam@redbananaproductions.com.... Our music is available for purchase online: .. .. .. .. .. .. .. .. .. ..

Members

.. .. .. .. .. .. ........ .. .. .. .. .. ......Photography by: Billy Kelly.... .. .. .. .. .. .. ......We're a trio made up of Didjeridu, Harmonica, and Drums. The instrumentation is simple, but eclectic..... Our goal is to embrace these qualities and use them to explore new musical possibilities while pushing the limits of our sound..... We are all in love with music and the deeper connection to life that it's given us. It's our hope to give a little of that back in the music that we play. Thanks for listening......... .. Adam Bushey: Drums .. .. .. ...... .. Justus Williams: Harmonica .. .. .. ...... .. Tyler Spencer: Didjeridu

Influences

...... ..Myspace Editor.... ..Pimp MySpace.. ....

Sounds Like
No recent updates in this category.
Why not...
Member Since:
February 25, 2009
Members:
Photography by: Billy Kelly
We're a trio made up of Didjeridu, Harmonica, and Drums. The instrumentation is simple, but eclectic.
Our goal is to embrace these qualities and use them to explore new musical possibilities while pushing the limits of our sound.
We are all in love with music and the deeper connection to life that it's given us. It's our hope to give a little of that back in the music that we play. Thanks for listening.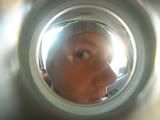 ..
Adam Bushey: Drums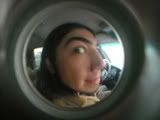 Justus Williams: Harmonica
Tyler Spencer: Didjeridu