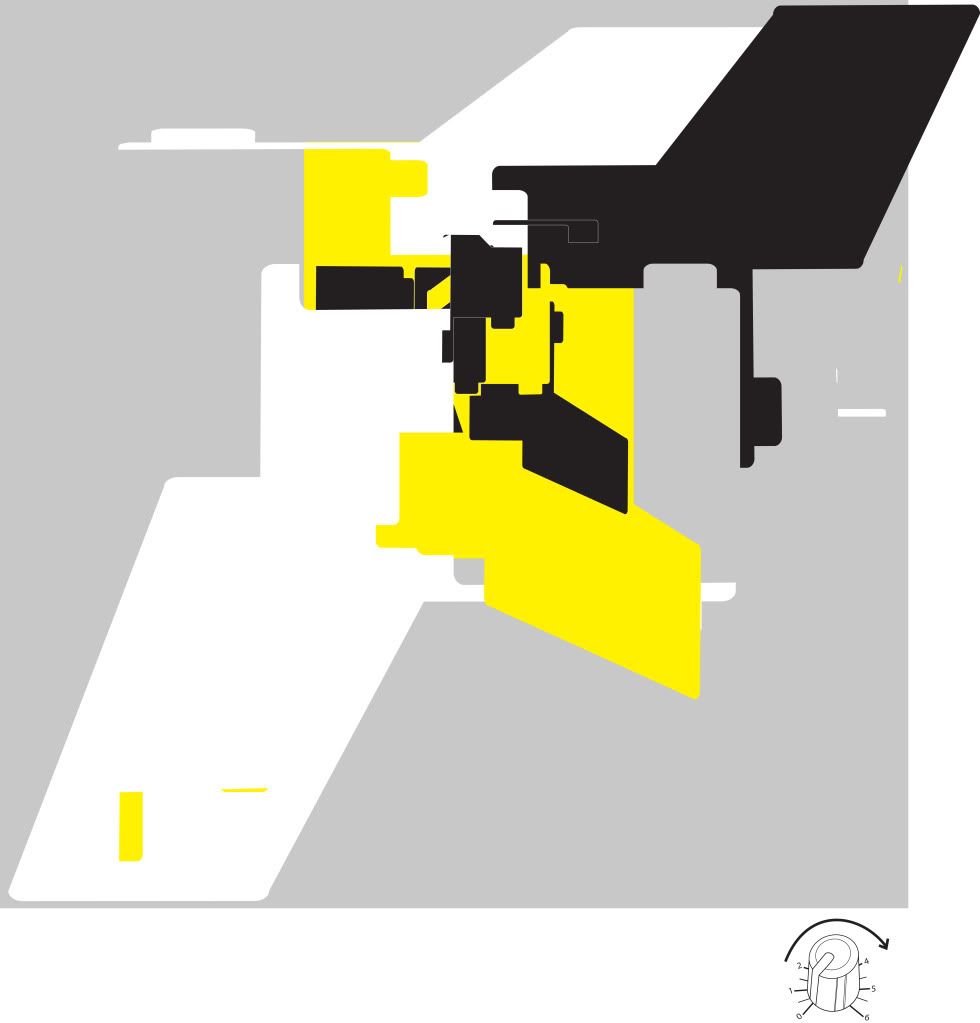 Play

Play Next

Add to queue
Play

Play Next

Add to queue

295 plays

Play

Play Next

Add to queue

1,328 plays

Play

Play Next

Add to queue

930 plays

Play

Play Next

Add to queue

845 plays

Play

Play Next

Add to queue

645 plays
Genre: Hip Hop / Trance / Turntablism

Location tenochtitlan south side, Selecciona tu región., Mé

Profile Views: 40655

Last Login: 1/24/2012

Member Since 7/26/2006

Website ibogamexico.com

Record Label NUUKTAL RECORDS

Type of Label Indie

Bio

BIO PROGRESSIVE TRANCE : Demian Lara a prolific and multi skilled Progressive Trance Dj / Producer from Mexico City which started up into music since 12 old and still grooving. 10 years behind the sequencer and decks give experience to Saeg music journeys (live and dj) taking him to different cities, clubs and open air parties around Mexico, and Jazz Festival 2007 @ Spain, Rocket Festival 2007 Spain, Kimberly Festival 2008 @ England and Club A 2010@ Brasil. Since Saeg first release with Iono Music (Germany) in 2007, followed by several others, Saeg music have reached positive feedback around the globe. Now in 2010 the time has come to finally relased he's debut album: Sophisticated Abstractions a remarkable progressive trance unique piece which definitely will be a solid contribution to the scene for all crazy rock and rollas out there!

Members

BIO: HIP HOP, DUB, BREAKS: BATERISTA DESDE NIÑO SáEG FUE  INFLUENCIADO POR EL RITMO DE LA JUGOZA COLECCION DE VINILES QUE HABIA EN SU CASA HASTA PODERLO CONVERTIR EN SU PROFESION CUANDO EN 1999 COMENZO SU CAMINO COMO DJ / PRODUCTOR, EXPERIMENTANDO AL ESTILO DE LA VIEJA ESCUELA CON CAJAS DE RITMOS Y SECUENCIADORES DENTRO DE GENEROS COMO ABSTRACT HIP HOP Y BREAKS, DESDE ENTONCES SIEMPRE AGREGANDO EL INGREDIENTE DEL TORNAMESISMO O SCRATCHING. A MEDIDA QUE LA TECNOLOGIA Y EL BASS MUSIC HA EVOLUCIONADO SáEG TAMBIEN, ENRIQUECIDO  POR MUCHOS GENEROS ACUSTICOS Y ELECTRONICOS PARA TOMAR LO MEJOR DE CADA UNO Y PODER SER HOY UNO DE LOS EXPONENTES DE BREAKS, GLITCH HOP Y DUBSTEP CON UN VERDADERO SONIDO PROPIO DENTRO DE LA ESCENA MEXICANA, ADEMAS DE UNA EXITOSA TRAYECTORIA INTERNACIONAL EN EL PROGRESSIVE TRANCE. GRACIAS A SU HABILIDAD DJ SáEG HA COLABORADO EN LA TORNAMESA CON ARTISTAS DE JAZZ, ROCK, DUB, ETC COMO MOLOTOV, RESORTE, KIA, CECILIA Y FERNANDO TOUSSAINT, IRAIDA NORIEGA Y JAAP, QBO, KAMPION, ALVARO RUIZ, MHV, MEKHA CON MC MEGAZIMZE, KUPA, BUNBGALO DUB, XNOGRAFIKZ Y MISNOMA (BANDA CON QUIEN ESTUVO DE GIRA EN ESPAñA E INGLATERRA DURANTE 2007/2008) ADEMAS DE NUMEROSAS  PUBLICACIONES MUSICALES Y ACTIVIDADES EN EL GRAFFITI, DISEñO GRAFICO Y VIDEO EXPERIMENTAL.

Influences

PINK FLOYD, SHPONGLE, OTT, LED ZEPPELIN, BOB MARLEY ,MILES DAVIS, DJ KRUSH, , PSYCHO REALM, MIKE PATTON, WU TANG CLAN, INVISBLE SCRATCH PICKLES ,JAMES MONROE,TIPPER ,ROLLING STONES, BASSNECTAR, AC DC ,ILL GATES, RAGE AGAINST THE MACHINE, ROOMMATE, TOOL ,BITMONX, GUS TILL, JHON MCLAUGHIN, ZAKIR HUSAIN, BONE THUGS N HARMONY, BILL LASWELL, DJ FOOD AND NINJA TOON, WARP RECORDS, WILLIE DIXON, LEE SCRATCH PERRY, THE DOORS, KOOL KEITH, SIZZLA, CAPLETON, DEBUSSY, PAGANINI, EL TRI, RESORTE, HED PE, THE GLITCH MOB, MR BUNGLE, ESKMO, SHULMAN, AN-TEN-NAE, BEASTIE BOYS, SEB TAYLOR, PANTERA, MACHINE HEAD, STUCK MOJO, DAIM, LOOMIT, EAST DF, EMIT DF, MR TOTEM, TOAST ONE, DARE R.I.P, OS GEMEOS, ECLECTIC METHOD, DJ WOODY, A-SKILLS, VIBESQUAD, C2C, Z-TRIP, DJ PEPSTER, T-CAPITAL, KAMPION, ALVARO RUIZ, MHV, MURCOF, CRAKATON, DUKAS@ BUNGALO DUB, UNDERGROOVE MUSIC, IRAIDA NORIEGA, LUIS MIGUEL COSTERO. ETC ETC

Sounds Like
BIO PROGRESSIVE TRANCE : Demian Lara a prolific and multi skilled Progressive Trance Dj / Producer from Mexico City which started up into music since 12 old and still grooving. 10 years behind the sequencer and decks give experience to Saeg music journeys (live and dj) taking him to different cities, clubs and open air parties around Mexico, and Jazz Festival 2007 @ Spain, Rocket Festival 2007 Spain, Kimberly Festival 2008 @ England, Club A 2010@ Brasil, Thally fest 2011 @ Brasil Since Saeg first release with Iono Music (Germany) in 2007, followed by several others, Saeg music have reached positive feedback around the globe. In December 2010 finally relased he's debut album: Sophisticated Abstractions a remarkable progressive trance unique piece which stayed one month at psyshop's top 10
Presentacion audiovisual del album Sophisticated Abstractions cuidadosamente sincronizada, Here the audiovisual presentation from my album (crazy carefully sincronyzed hi tek shamanic visuals with music from it)
..

..........
..
JUICY BITS IS THE SIDE PROJECT OF TWO WELL RECOGNIZED MEXICO CITY ARTISTS: OJOS (A.K.A TRANCEMISSION) AND SAEG, WHICH AFTER A LONG FRIENDSHIP, ARTIST SELF DEVELOPMENT AND SUCCESSFUL RELEASES, IN 2007 WORKED FOR FIRST TIME ON STUDIO , THEN IN LATE 2008 FINALLY DECIDED TO JOiN FORCES WITH JUICY INTENTIONS IN A NEW SONIC DIRECTION FOR BOTH TAKING THEM TO PLAY AROUND MEXICO & BRASIL AS THE NEW ELECTRONIC TENDENCIES HAVE BEEN REFRESHING, JUICY BITS HAS TAKEN MUSICAL KNOWLEDGE FROM BOTH TO BE PART OF THIS NEW SOUND WORKING ALL 2010 TO ACHIEVE 9 TRACKS WHICH WILL BE PART OF THEIR ALBUM : HONEY DOLPHINS EXPECTED TO BE RELEASED 2011
El clásico underground de Alejandro Jodorowsky re-mezclado. Concepto+Video-Post: Arturo Gil (XNOgrafikz) Video Looping+Audio: Dj Sáeg. Alejandro Jodorowsky's underground classic remixed. Concept+VideoPost: Arturo Gil aka XNOGRAFIKZ, Video Looping+Audio: Dj Sáeg
Con mas de 10 años en la tornamesa y una trayectoria atravez de diversos generos musicales Dj Saeg el cancionero subterraneo experimenta ahora con el video y presenta Rock the Beat: una licuadora audiovisual con sabor a glitch hop usando ingredientes como El Tri Polo Polo Rocky Method Man Sareface Robert De Niro Joe Pesci Santana & JD Big Duke Subcomandante Marcos Zack de la Rocha..una receta de tornamesismo y rebeldia de funk
IDA Mexico: With more than 10 years behind the 1200's and many musical different tastes Dj Saeg now takes it to video and present Rock the Beat, an audiovisual blender using elements like Method Man Robet De Niro Joe Pesci Tony Montana Psycho Realm Santana and JD Zack the la Rocha Sub Comandante Marcos and mexican tipical artists... a wild recipe of turntableism and funk rebelion
BIO: HIP HOP,DUBSTEP, DUB, BREAKS, GLITCH HOP: BATERISTA DESDE NIÑO SáEG FUE INFLUENCIADO POR EL RITMO DE LA JUGOZA COLECCION DE VINILES QUE HABIA EN SU CASA HASTA PODERLO CONVERTIR EN SU PROFESION CUANDO EN 1999 COMENZO SU CAMINO COMO DJ / PRODUCTOR, HA COLABORADO HACIENDO SCRATCH CON ARTISTAS DE DUB, JAZZ, IDM, METAL COMO: ALVARO RUIZ Y ALGORHYTHM & BLUES, XNOGRAPHIKZ, KAMPION, KUPA Y MHV, MEKHA Y MC MEGAZIMZE, BUNGALO DUB, TRANCEMISSION, MOLOTOV, RESORTE, IRAIDA NORIEGA, DIEGO MAROTO, ALEX OTAOLA Y JAAP, FERNANDO TOUSSAINT Y AGUAMALA, ETC ACTUALMENTE EN ESTE 2011 TRABAJANDO COMO DJ CON LENGUALERTA ADEMAS DE HABER PRODUCIDO TRACKS CONTANDO CON LA PARTICIPACION DE GRANDES VOCALISTAS COMO SOOM T (ESCOCIA) Y BROTHER CULTURE (INGLATERRA)
COBRA DAMAGE SON DJ SÁEG Y KENDAL , SUS OBJETIVOS SON ASTUTOS Y VENENOSOS HACIA EL  TODO EL AMPLIO RAMO DEL BASS MUSIC. ELLOS PRACTICAN INGENIOSAMENTE LA FLEXIBILIDAD QUE EXISTE DENTRO DE ESTE SECTOR MUSICAL MANIPULANDO LOS BPM'S DESDE 7O  HASTA 135 SIN PERDER LAS GANAS LLEVAR LAS RODILLAS  DE ARRIBA A ABAJO. AMBOS LLEVAN MAS DE 10 AñOS DISFRUTANDO DE MUCHAS CORRIENTES EN EL UNDERGROUND ASI QUE YA ERA HORA DE HACER ALGO AL RESPECTO Y HABLARLE DIRECTAMENTE A TODOS LOS DUB SOUL ROCKAZZ, LOW RIDE CRUNKAZZ, SHAKE ASS GLITCH HOPAZZ Y JUMP UP BREAKAZZ!